Wall mounted storage from faux leather paper and rattan
Wall mounted storage from faux leather paper and rattan
Make a practical and decorative wall hanging storage unit from faux leather paper and rattan.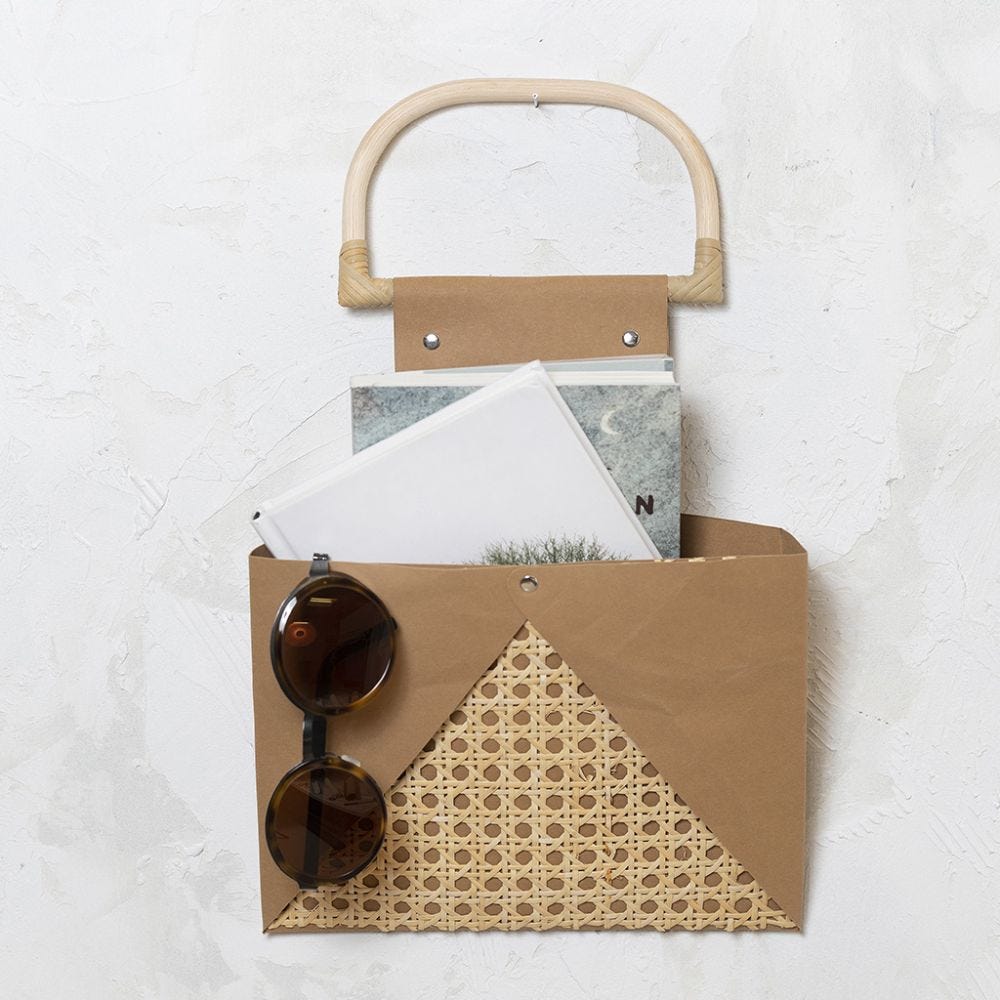 How to do it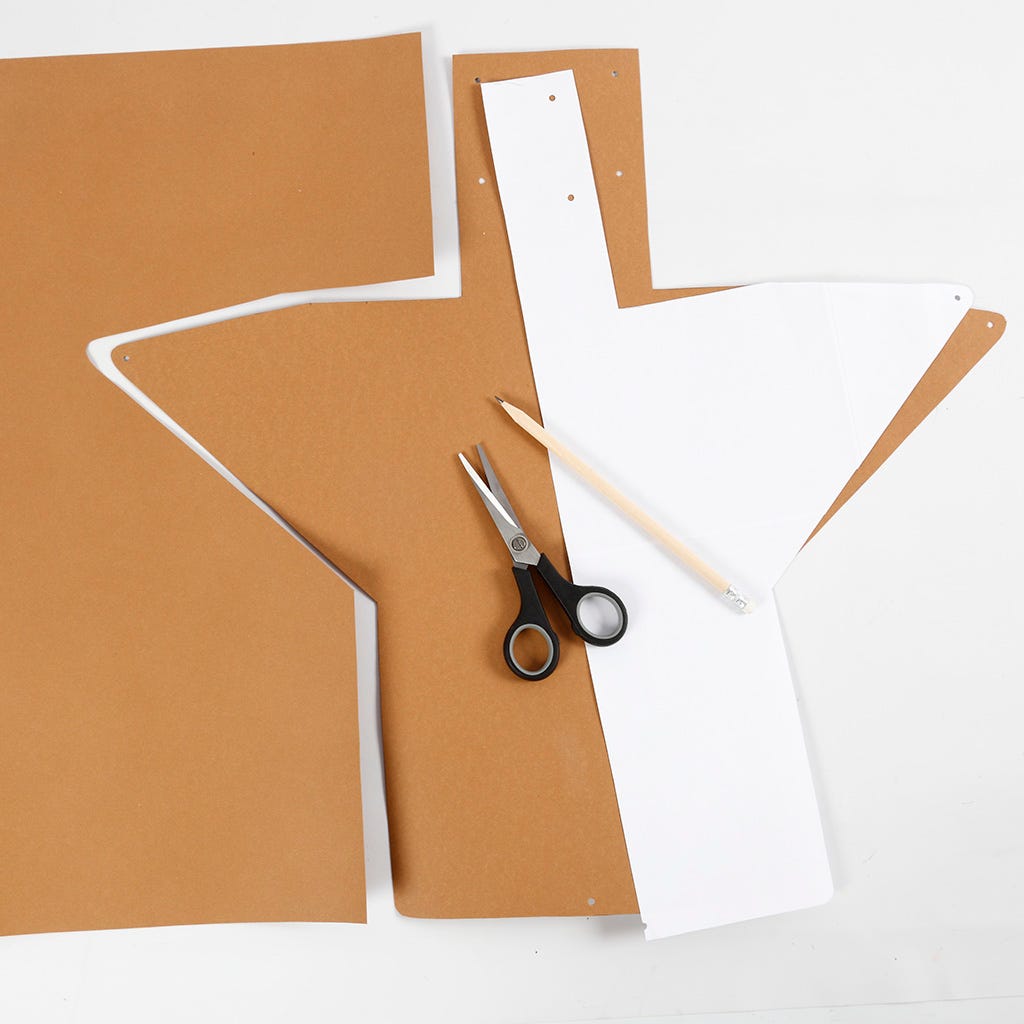 1
Print the template which is available as a separate PDF file on this page. The PDF file consists of three parts which will have to be assembled to make half a template as shown in the photo. Transfer the template onto faux leather paper and cut out. A tip: you may iron the faux leather paper using a medium setting on the iron to smooth out the paper.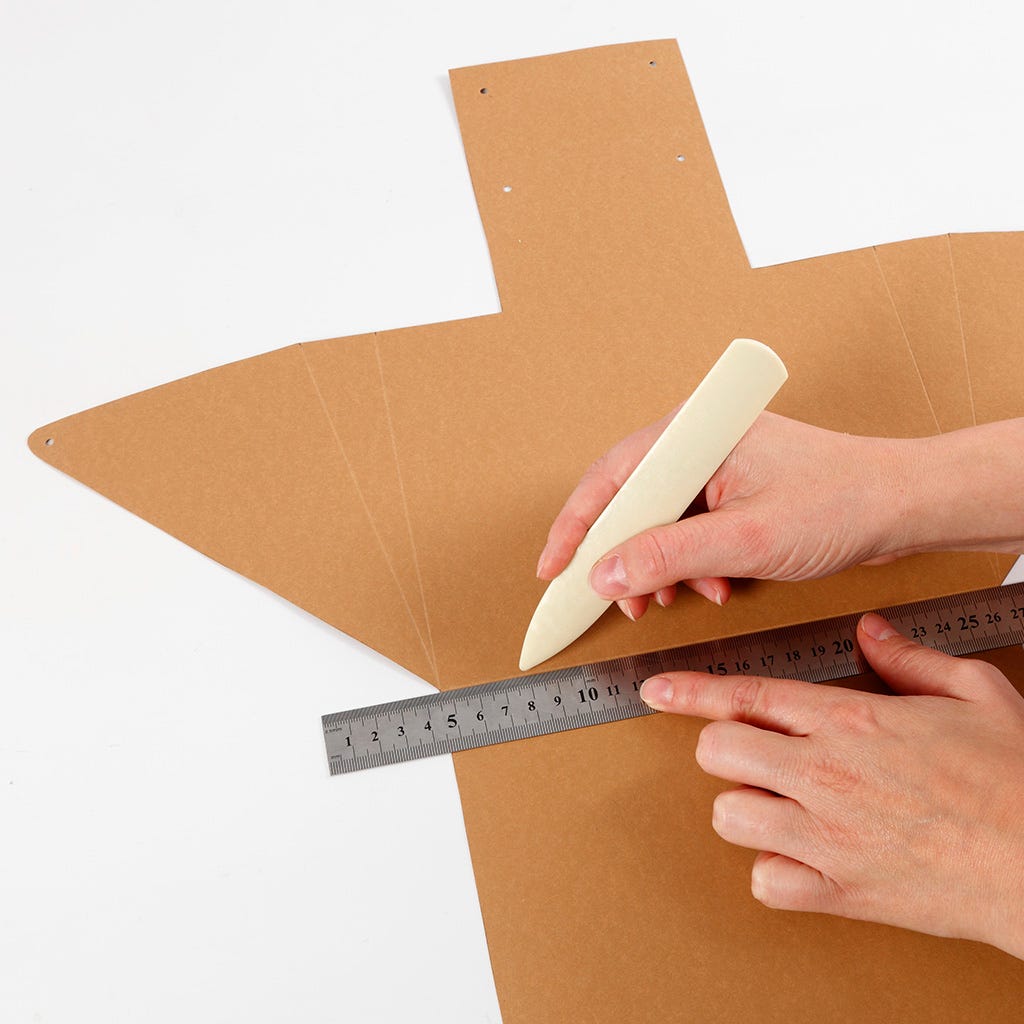 2
Score along the dotted score lines using a ruler and a bone folder or alternatively the back of a craft knife without cutting through the faux leather paper.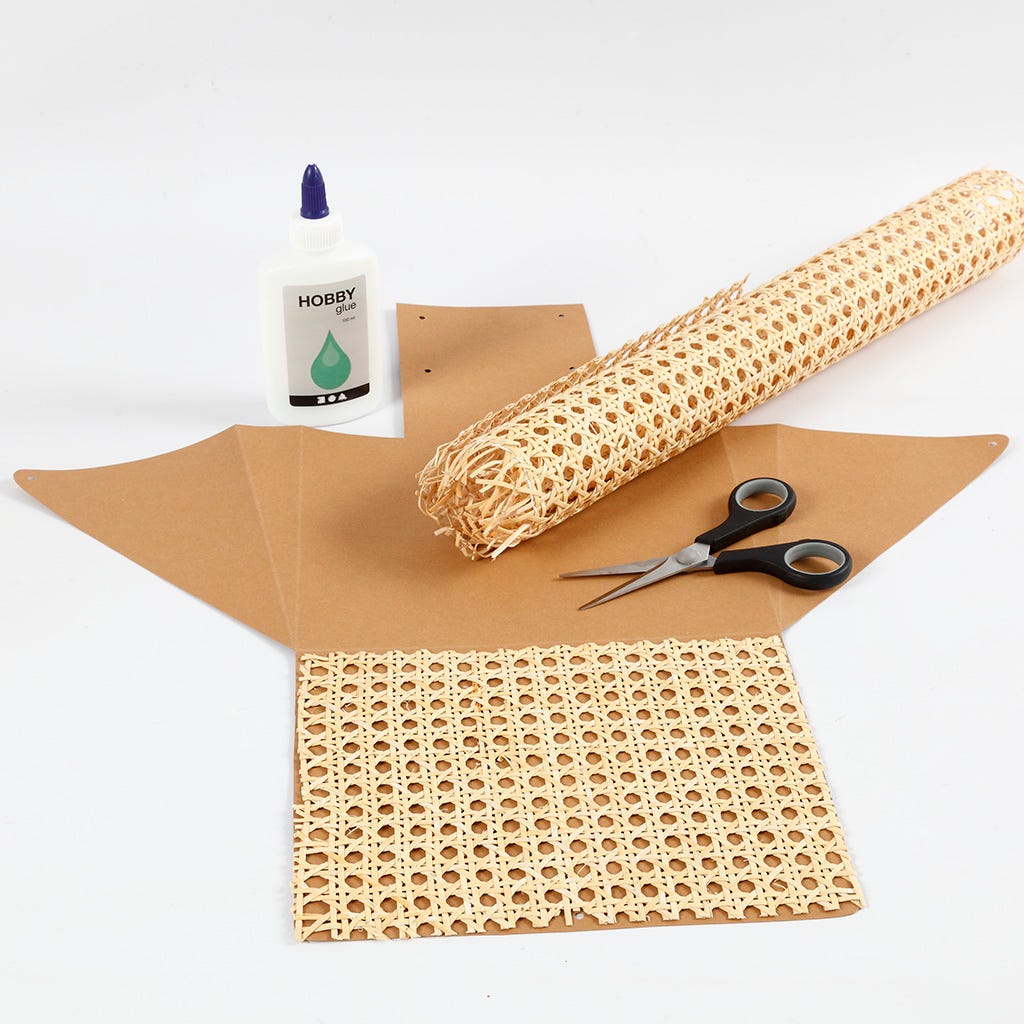 3
Cut a 22 x 17.5 cm piece of rattan and glue it onto the faux leather paper as shown in the photo. You may press it under a heavy object until the glue is dry. A tip: iron the rattan with an iron using a medium setting and steam in order to smooth out the paper.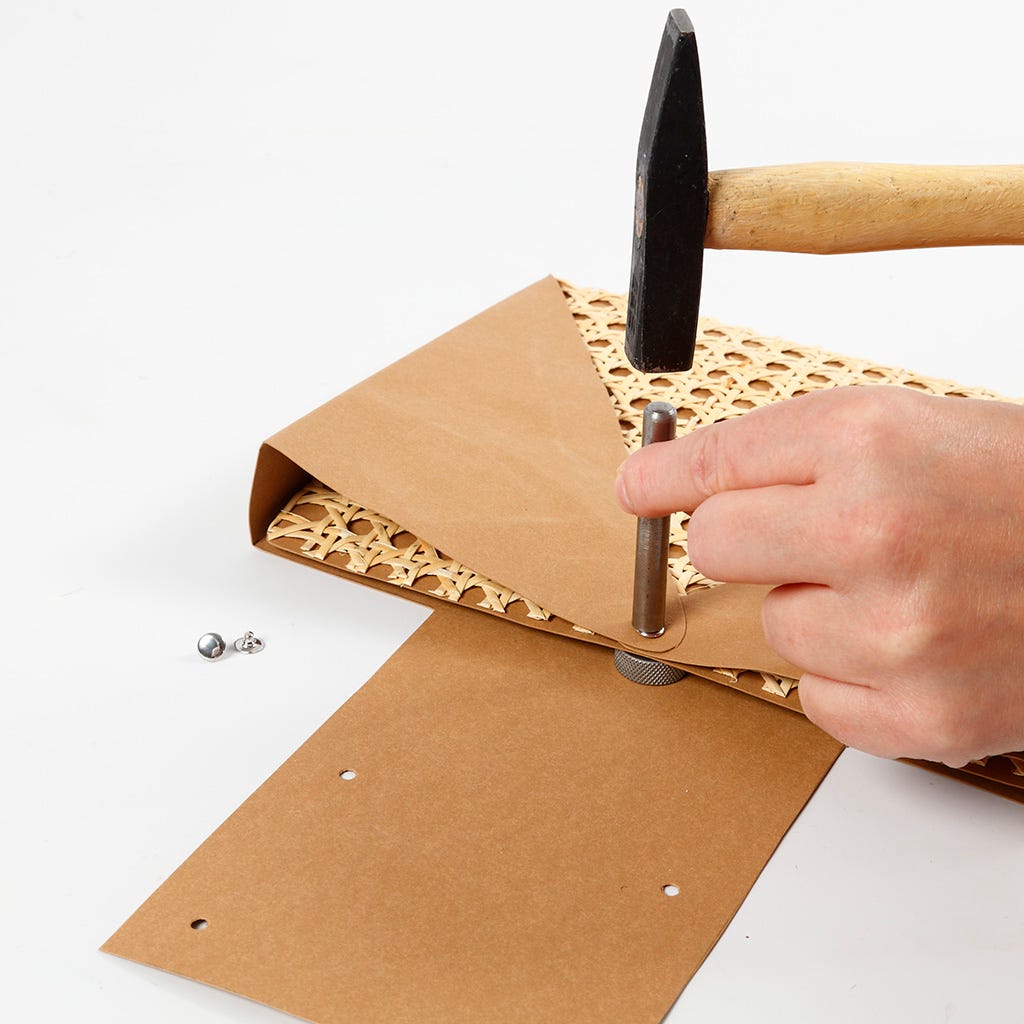 4
Fold the faux leather paper and assemble with rivets. Place the bottom section of the rivet on the concave side of the anvil, then the faux leather paper on top. Set the rivet by striking the flat end of the rivet setting tool with a hammer as shown in the photo.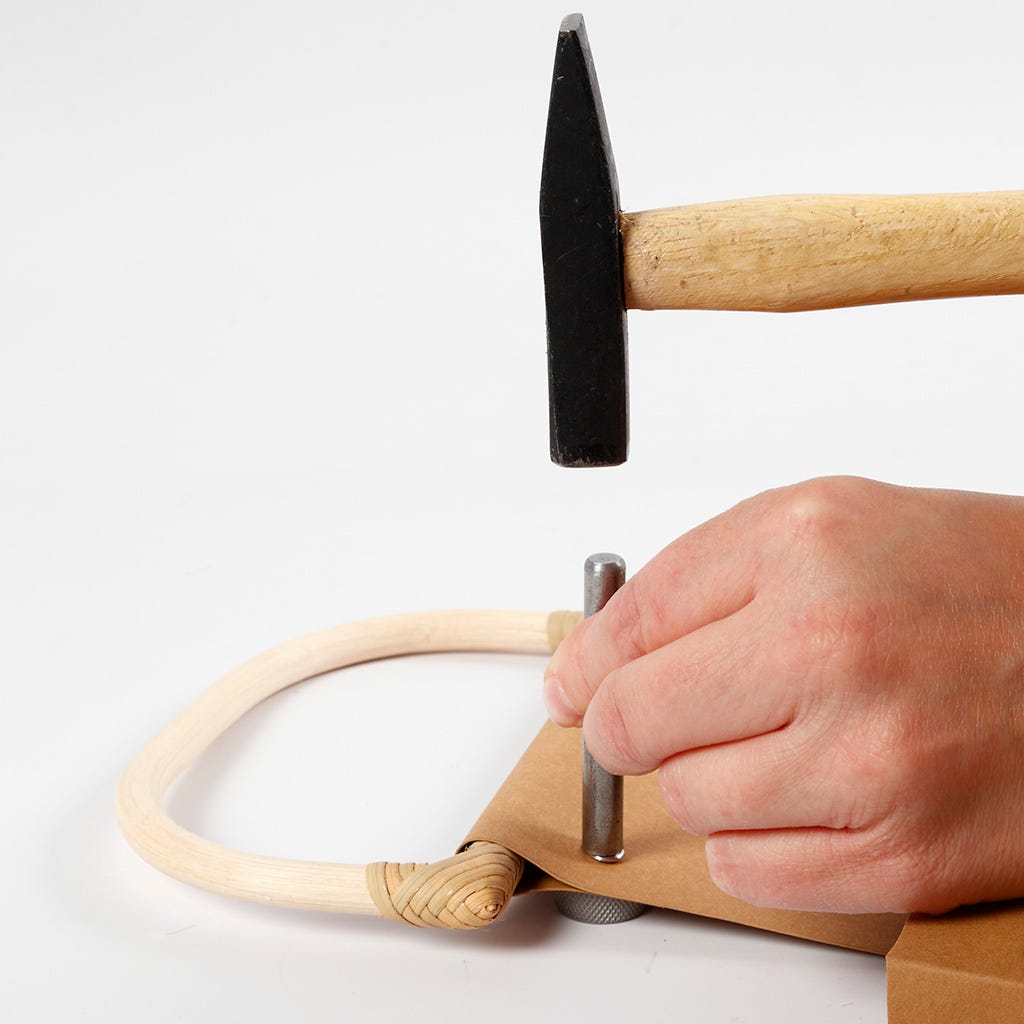 5
Fold the faux leather paper around the handle and assemble with rivets using the same method as in the previous step.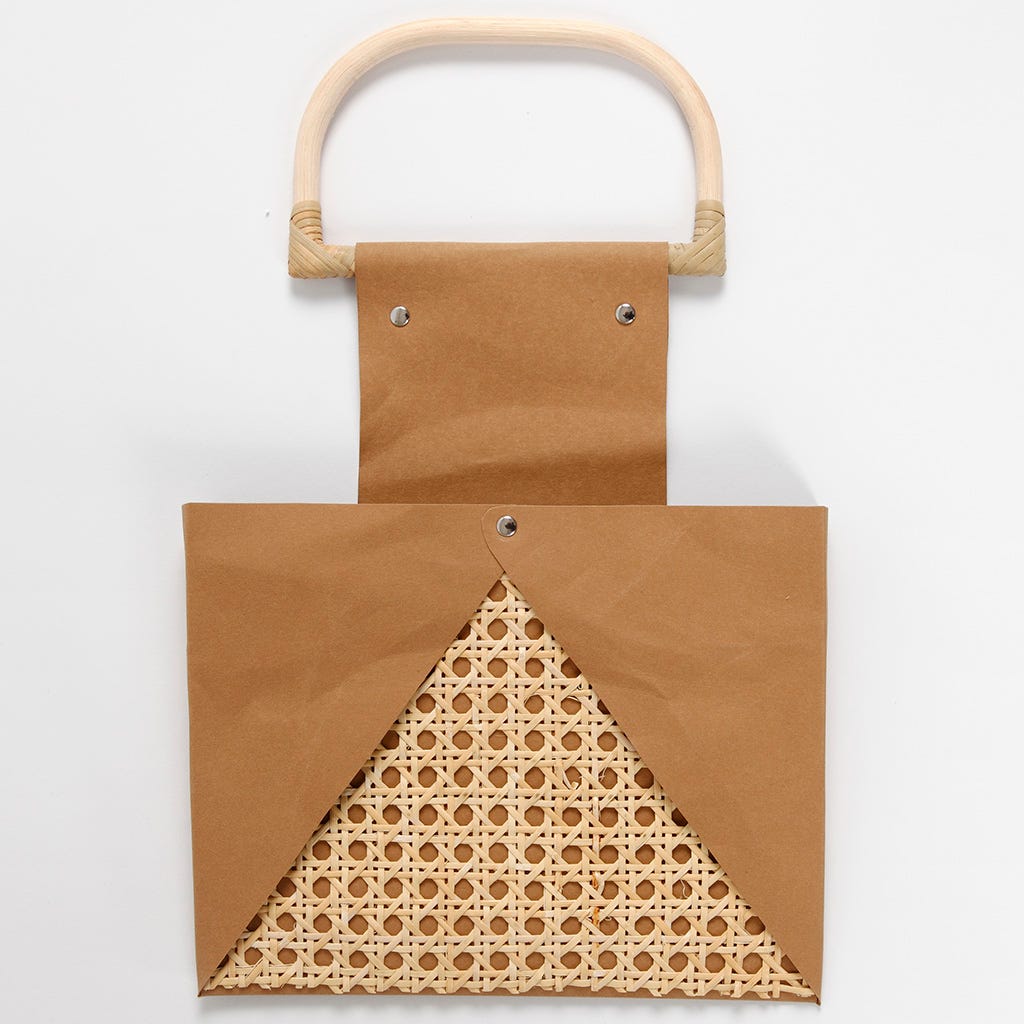 Attached file:
Download
Copyright © 2013-present Magento, Inc. All rights reserved.