Vivi Gade Design Paper Cones with Lace
Vivi Gade Design Paper Cones with Lace
These Vivi Gade Design cones (the Skagen series) are decorated with manilla tags attached with a piece of raffia. The edges are cut using Fiskars decorative edged scissors. A Lever Punch is used for cutting small flowers in the paper cone like lace. How to do it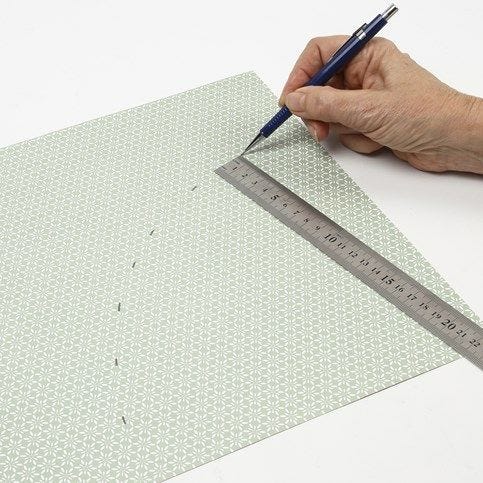 1.
Measure 23 cm on each side of an angle on the paper. Use compasses or use the procedure shown in the picture.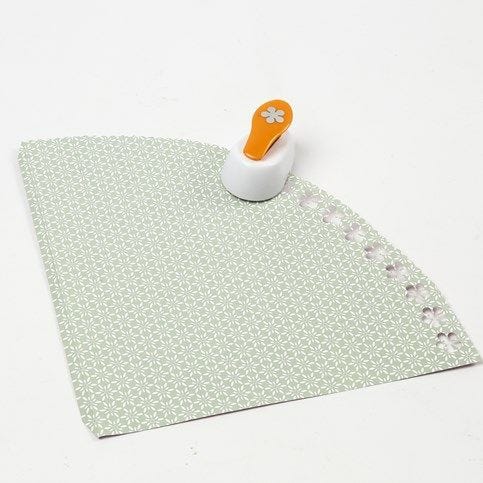 2.
Make a small score line for gluing the cone together on one side. Cut the score line at an angle at both ends as shown. Cut the curved edge with Fiskars decorative edged scissors. Use a Lever Punch for cutting flowers in a laced fashion.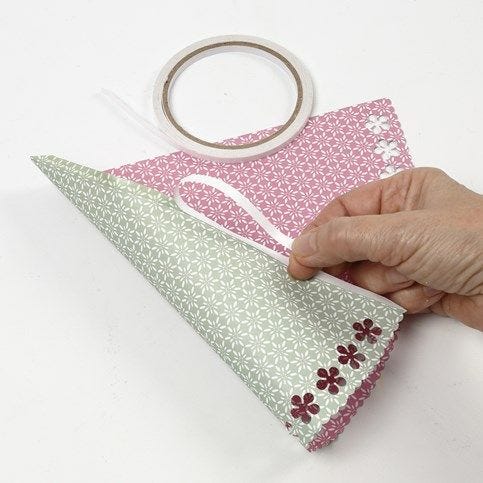 3.
Assemble the paper over the score line to make a cone. Use double-sided adhesive tape. You make decorate the cone with a manilla tag by tying it onto the cone with a piece of raffia.
Copyright © 2013-present Magento, Inc. All rights reserved.