Vivi Gade Design on Canvas
Vivi Gade Design on Canvas
A canvas decorated with an embossed gold edge, Vivi Gade design paper, eyelets and brads. How to do it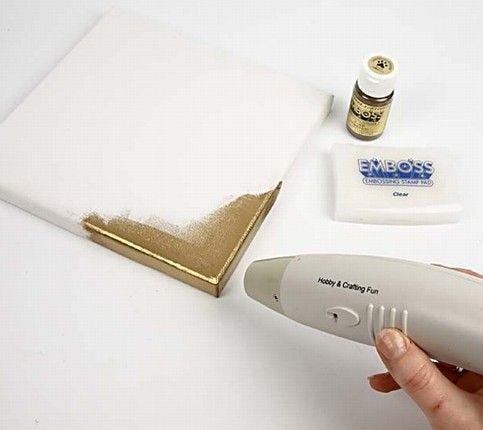 1
Press the edge of the canvas with the Embossing glue stamp pad. Immediately sprinkle gold embossing powder onto the glue whilst it is still wet. Shake off the excess powder, and then melt the powder with a heat gun.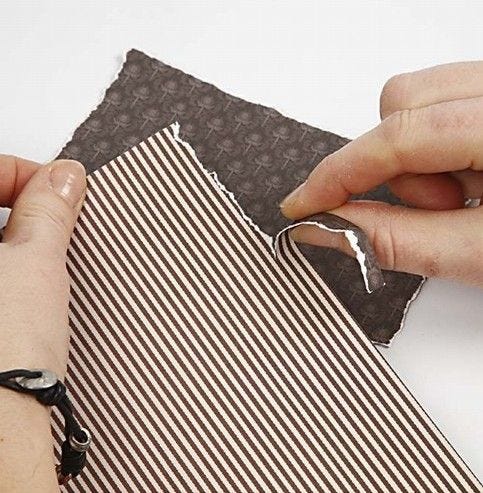 2
Cut a piece of paper the same size as the canvas. Tear the paper along the edge, revealing the white middle of the card. Tear a wedge in the top left corner. Cut a small piece of paper in a different colour for gluing behind the wedge.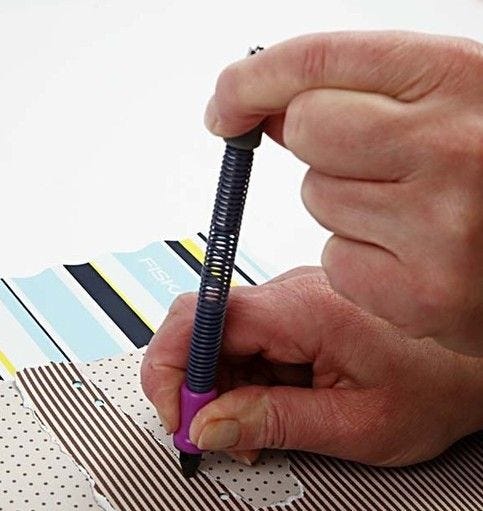 3
Punch holes for eyelets with an eyelet setter by pulling it and then letting go.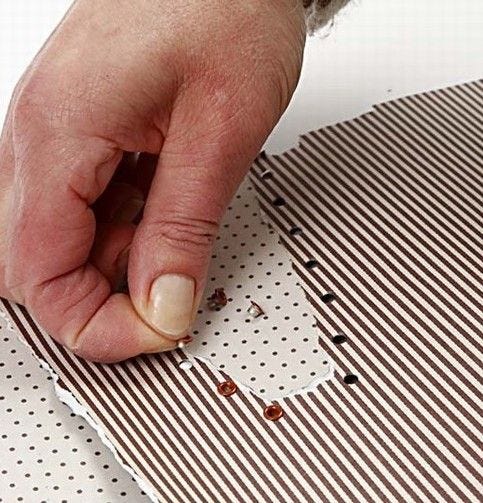 4
Insert eyelets from the front and then turn the piece over, showing the back.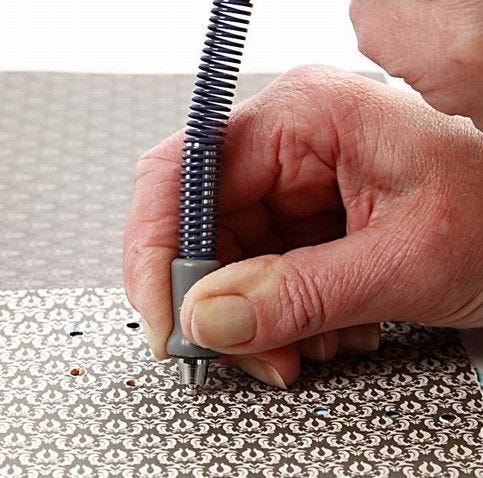 5
With the other end of the eyelet setter, punch the eyelet until the back is flat by pulling the eyelet setter and letting go.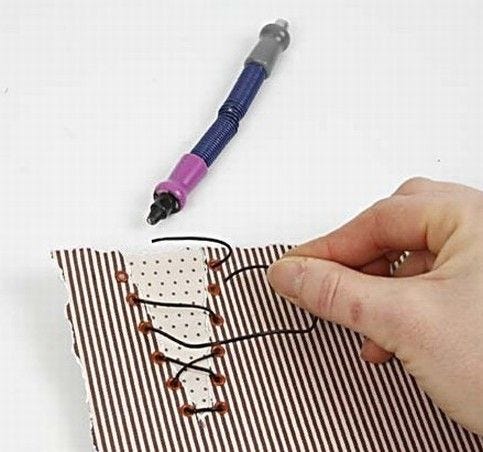 6
Insert a 1mm thick leather cord.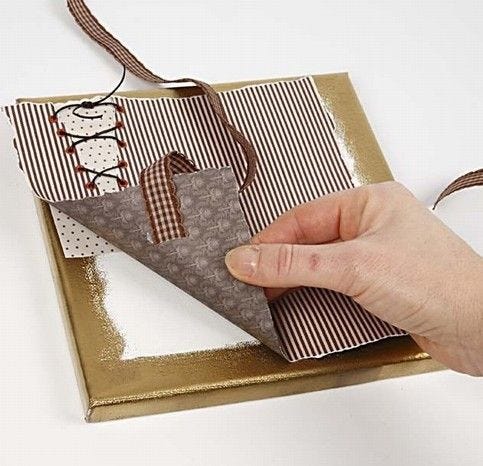 7
Glue ribbons onto the back; a piece on each side. The ribbon should be long enough to tie a bow on the front of the canvas.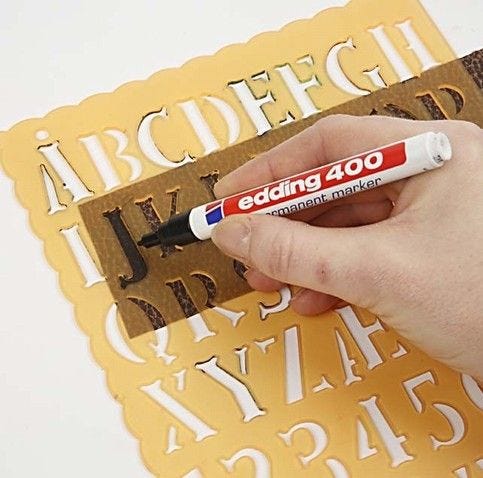 8
Write text on a piece of Micro Suede with a black marker pen.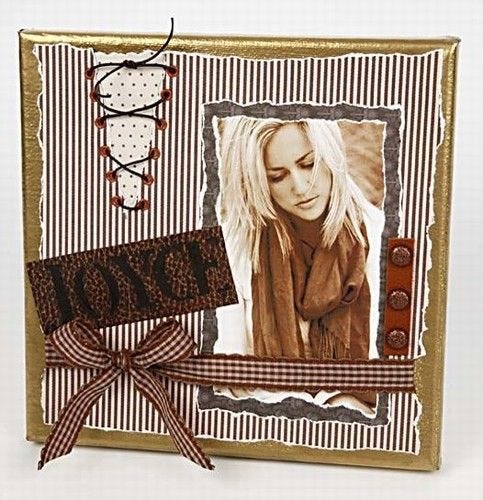 9
Glue a small picture onto a torn piece of paper in a different pattern and glue it onto the canvas. Glue Micro Suede with text onto the canvas. Cut a small piece of leather, decorate it with brads and glue it onto the canvas. Tie the ribbons.
10
There are more beautiful Design papers with matching decorations from Vivi Gade Design in our main catalog, see pages 18 – 33.