Vivi Gade Design Gift Wrapping & Decorations (the Paris Series)
Vivi Gade Design Gift Wrapping & Decorations (the Paris Series)
This gift is wrapped with reversible wrapping paper in two designs from the Vivi Gade Design paper (the Paris series). It is then decorated with design stickers and a piece of natural hemp is tied around it with a small zinc heart attached at each end. How to do it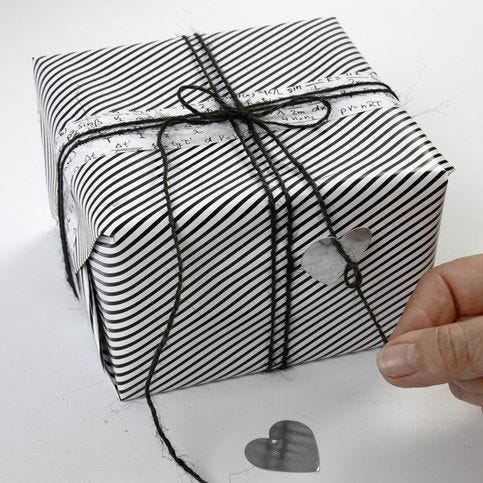 1.
Wrap the gift in one design of the reversible wrapping paper. Then cut a narrow waist band from the other design, attaching it around the present with tape. Tie a piece of natural hemp around the two sides of the present and decorate each end of the natural hemp with a zinc heart.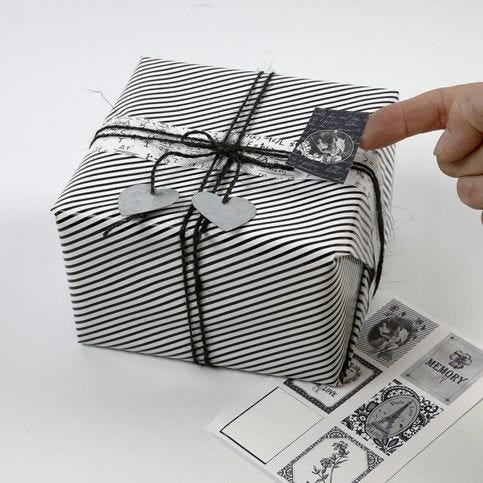 2.
Decorate the present further with self-adhesive design stickers according to your taste.