Vivi Gade Decoupage Paper on small Rice Paper Lamps
Vivi Gade Decoupage Paper on small Rice Paper Lamps
The garland is made from small rice paper lamps. They are all decorated with Vivi Gade decoupage paper (the London series). How to do it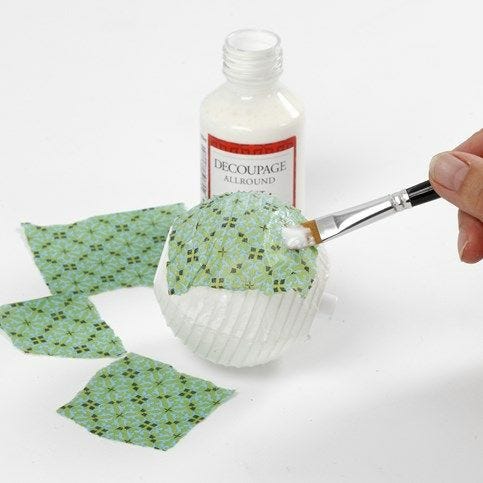 1.
Attach small pieces of torn decoupage paper onto the rice paper lamp using decoupage lacquer underneath and on top of the paper. NB: make notches in the paper so that the paper can be attached to the lamp as smoothly as possible. Varnish the entire covered lamp with decoupage lacquer.
Copyright © 2013-present Magento, Inc. All rights reserved.