Upcycling – piggy bank from painted plastic bucket
Upcycling – piggy bank from painted plastic bucket
Create a monster piggy bank out of a recycled bucket or jam jar and create fun details with lacquer paint and EVA foam.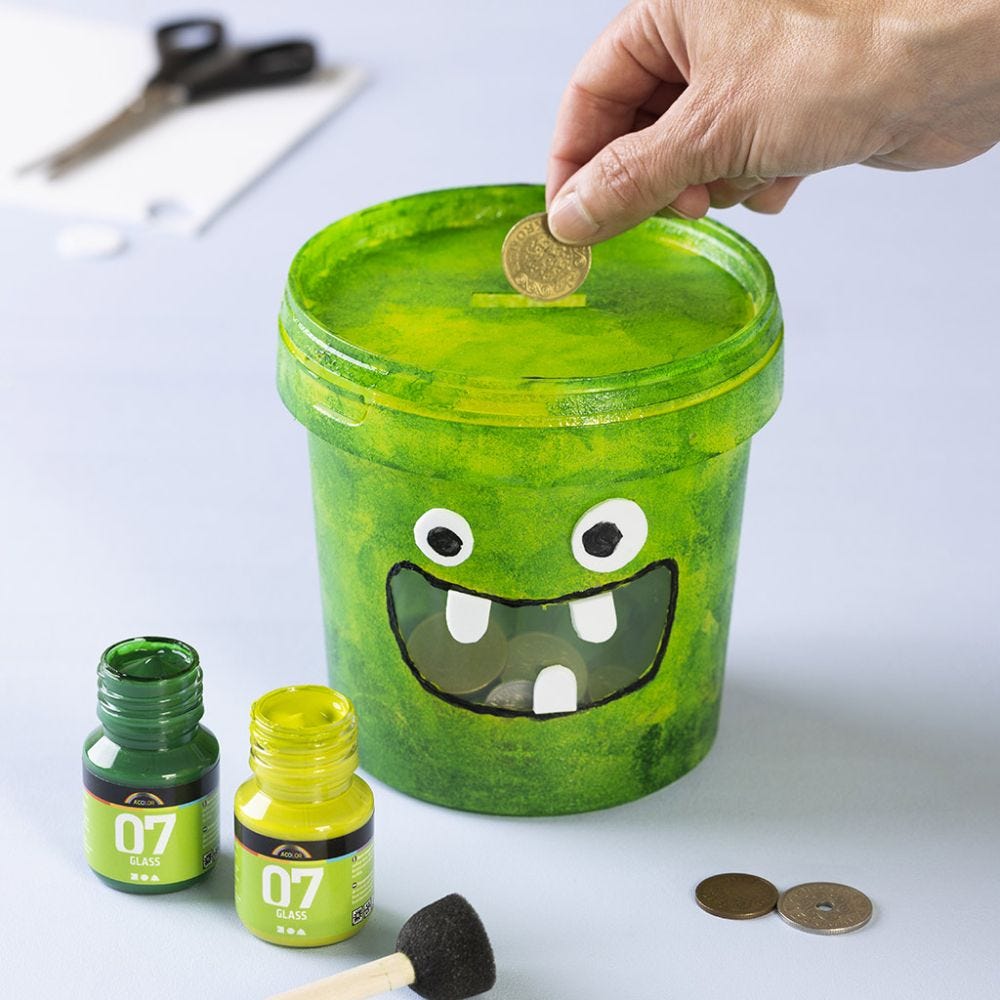 How to do it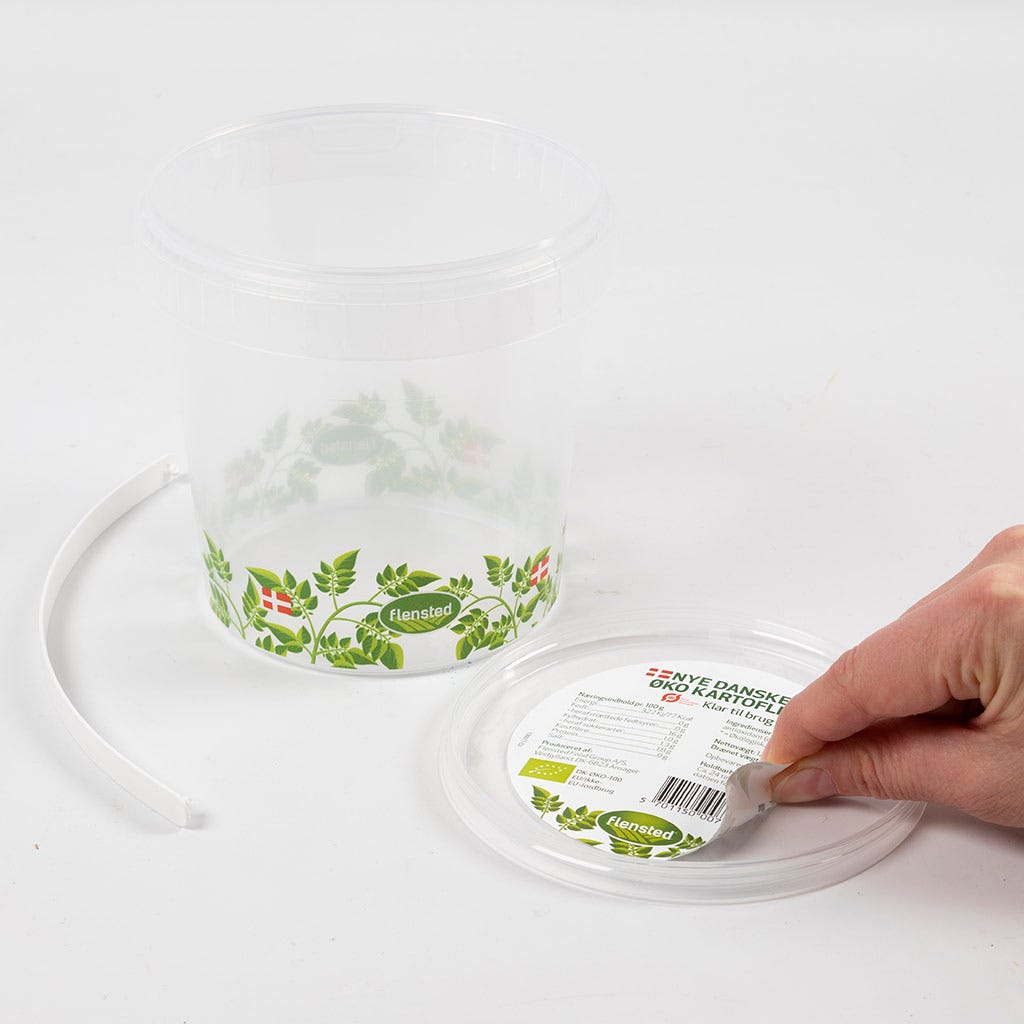 1
Remove the bucket's handle and the label on the lid.
2
Have an adult help to make a coin hole in the centre of the lid. Measures: 3 x1 cm.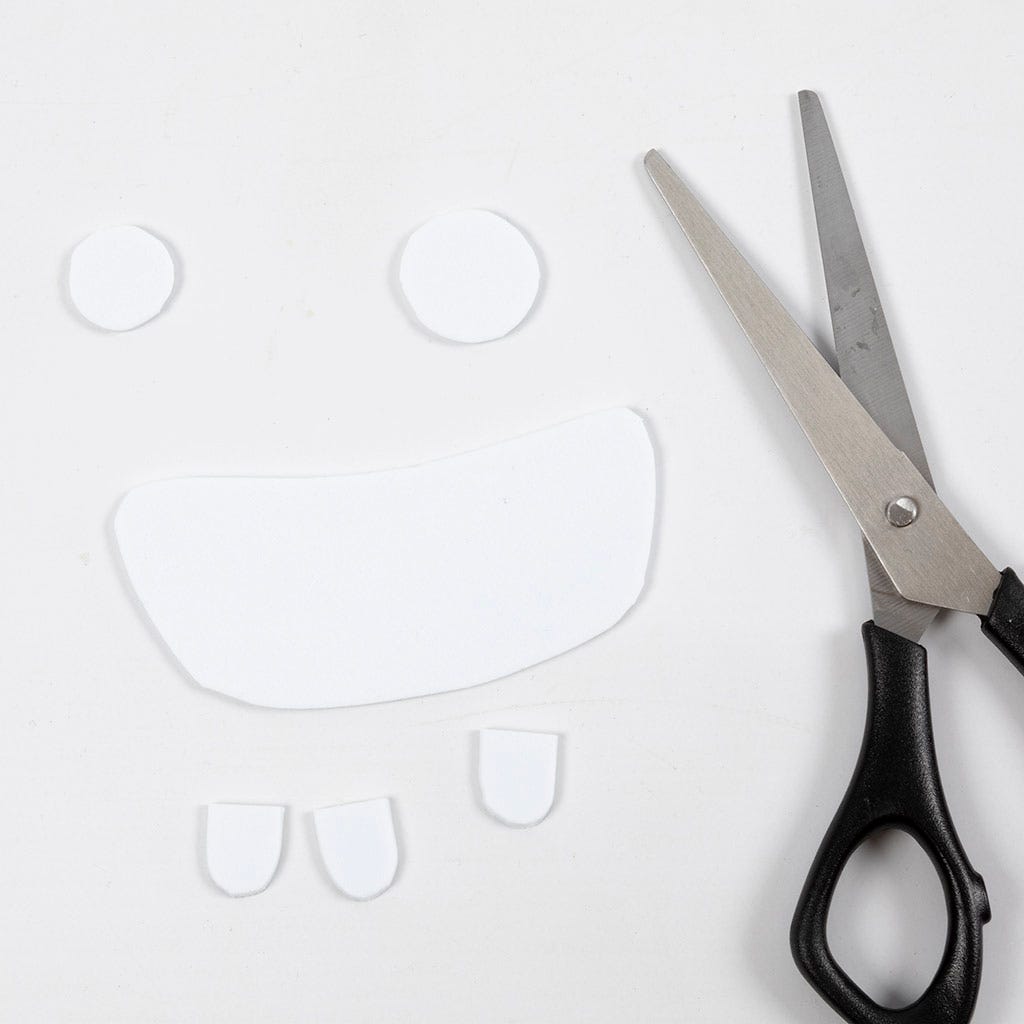 3
Print out the idea template and cut out the pieces in self-adhesive EVA foam.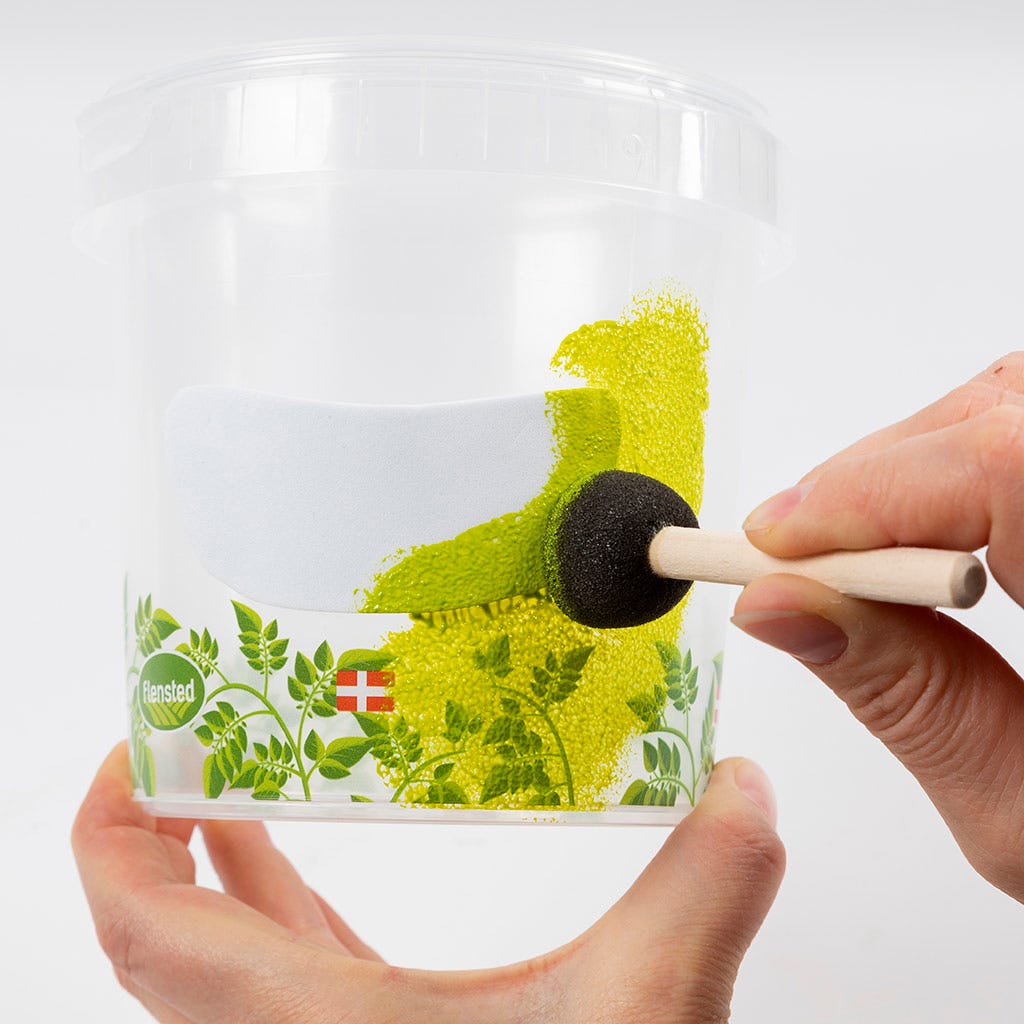 4
Stick on the mouth – but choose a place where it doesn't cover up the bucket's graphics. Then dab paint on both the bucket and lid. Here, light green and dark green paints have been dabbed over the top of each other. If necessary, apply more layers for better coverage and allow the paint to dry between each layer.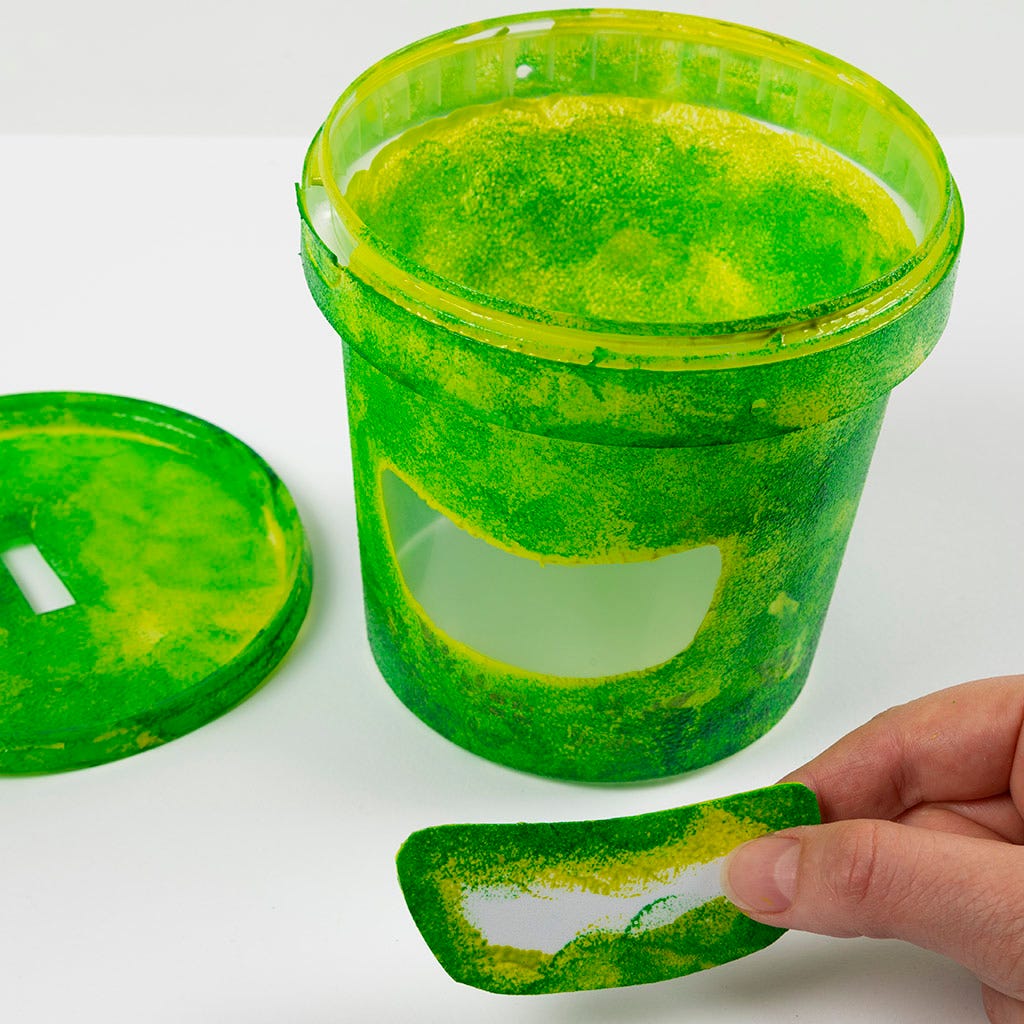 5
Take off the EVA foam mouth once the paint has dried – this will leave a transparent area to see coins through.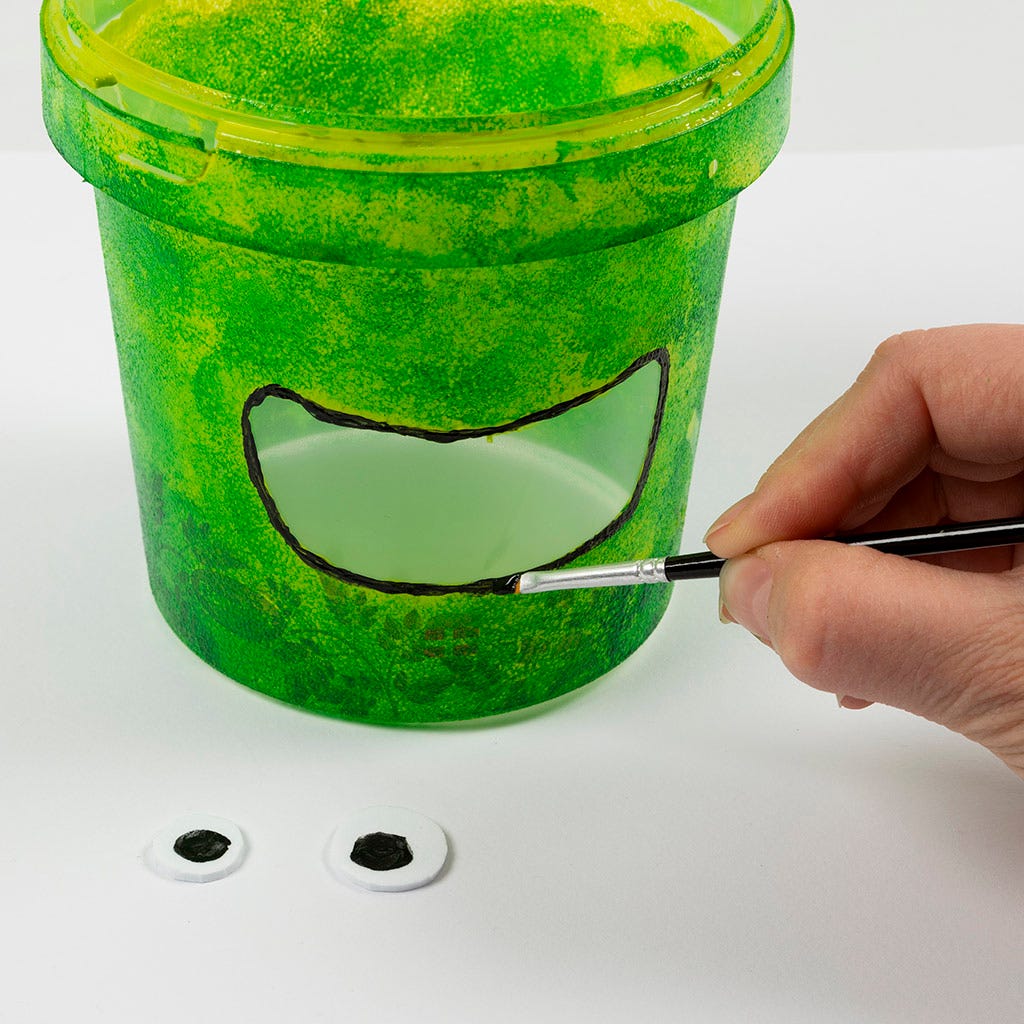 6
Paint a line around the mouth and dots in the eyes with a small brush and black paint.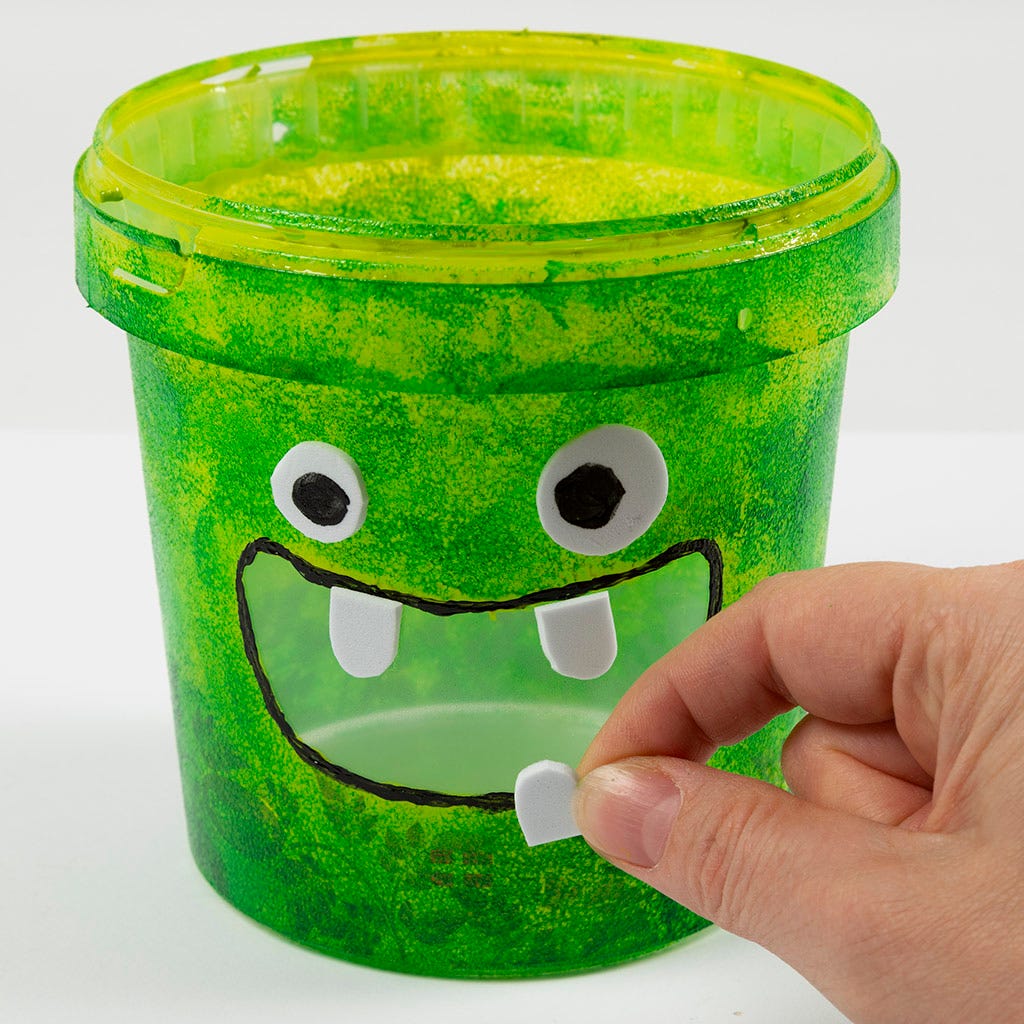 7
Stick the last parts onto the dry bucket and put the lid on – and the bucket is ready to be used as a piggy bank.
Template
Print the template here.
Attached file:
Download