Upcycling fabric with prints
Upcycling fabric with prints
Freshen up a pair of jeans with small flowers printed onto the back pocket using craft paint and Textile Medium.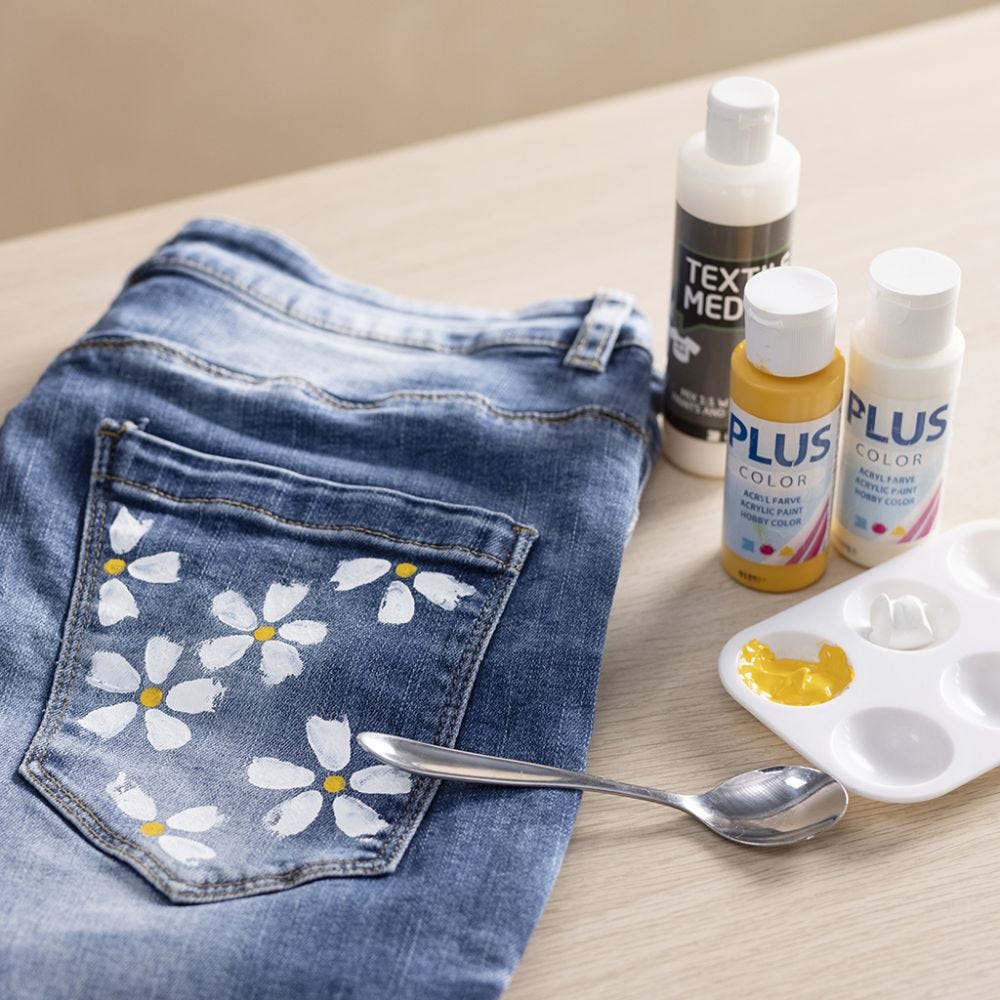 How to do it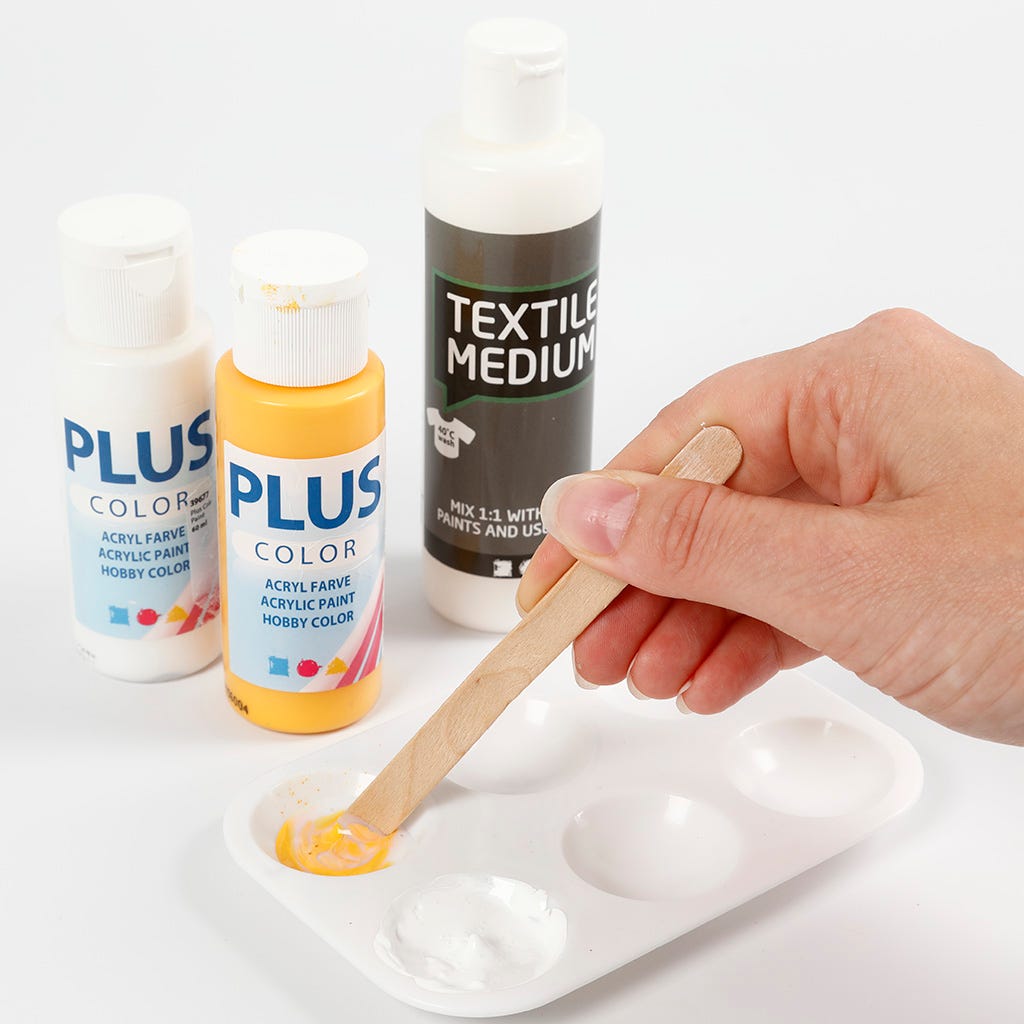 1
Mix craft paint and Textile Medium in the ratio 1:1, ensuring that the paint withstands washing after fixing with an iron.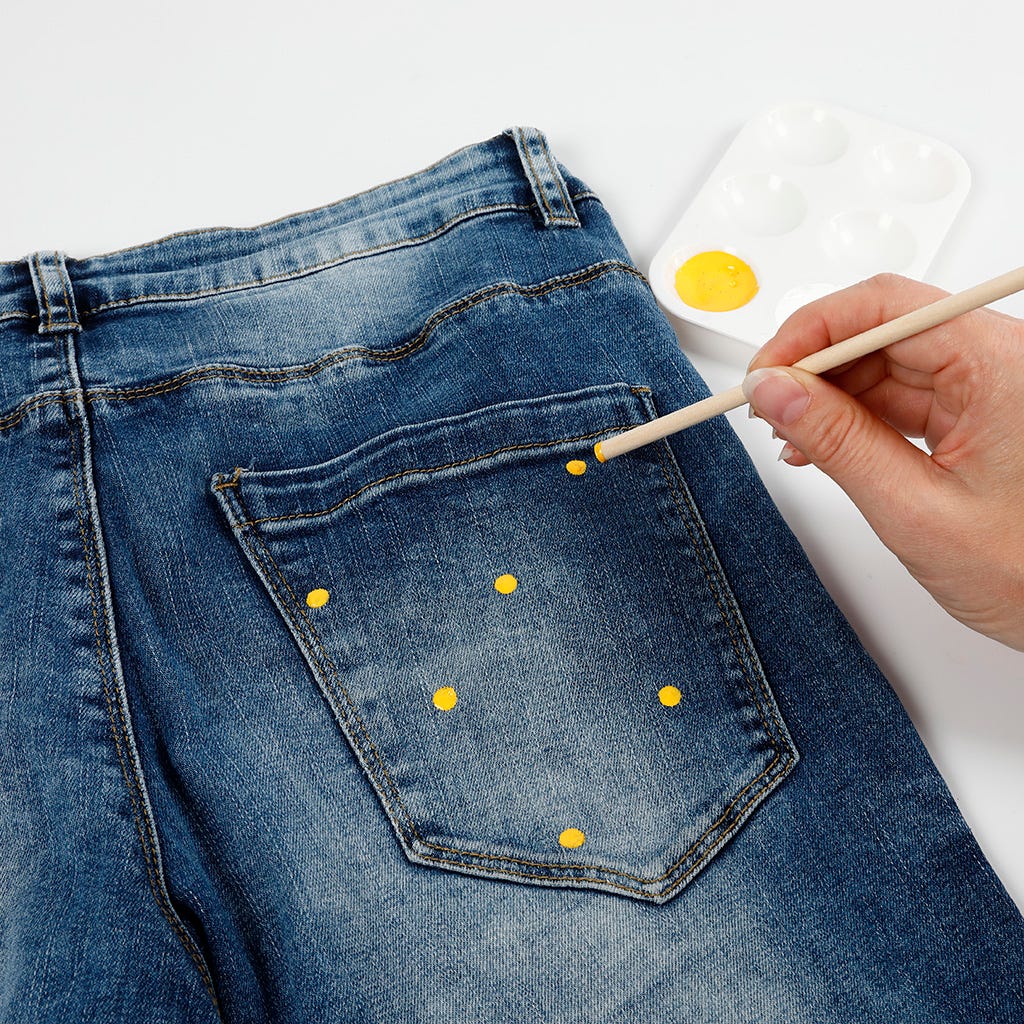 2
Make the centre of the flower with a round object; for example a wooden stick of the end of a pencil.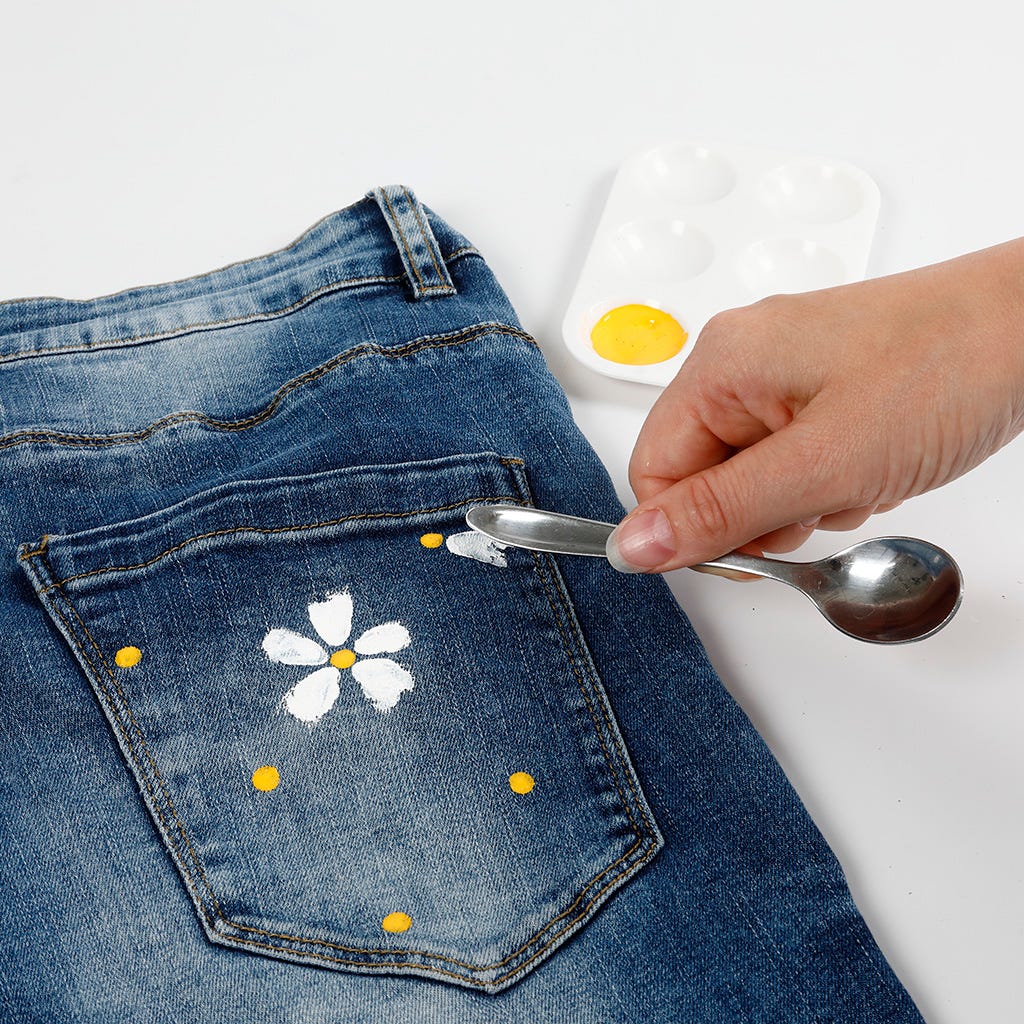 3
Make petals around each dot using the handle of a teaspoon or similar with an oblong shape.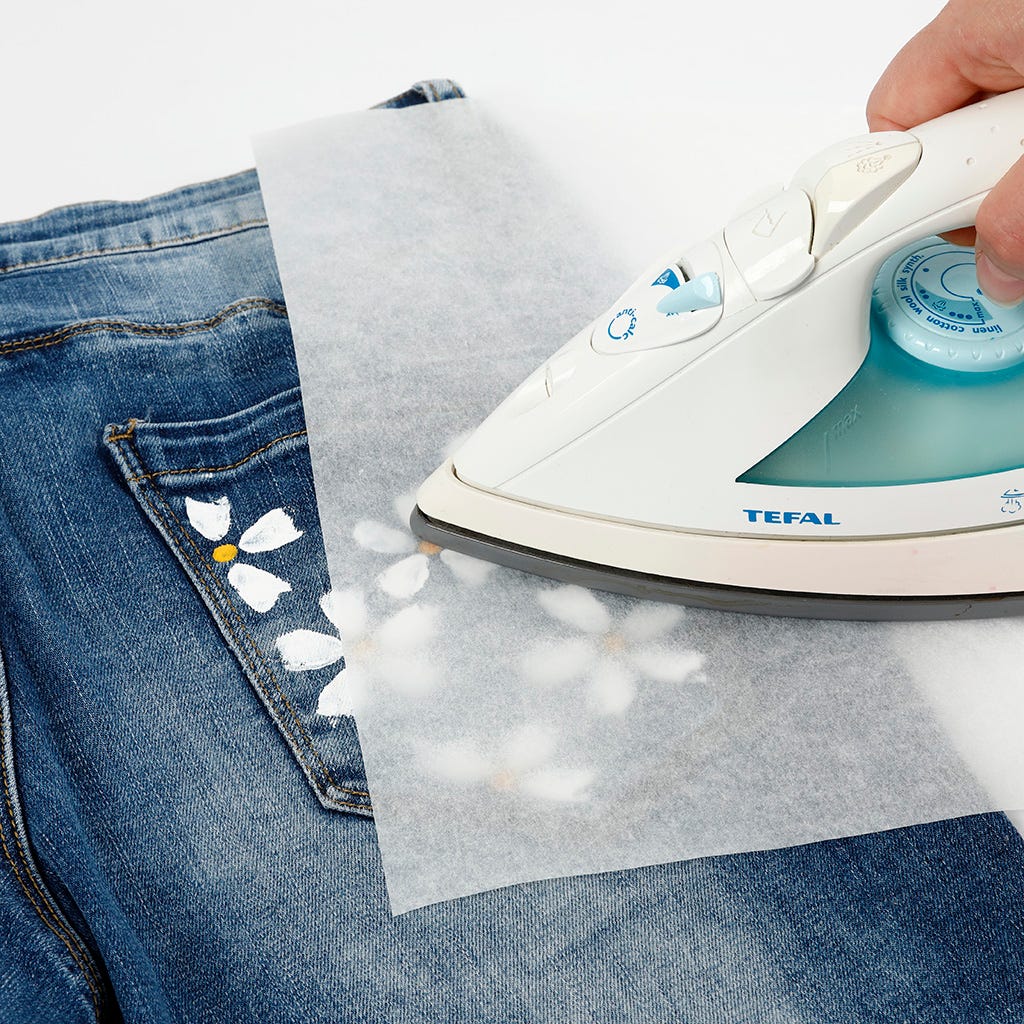 4
Fix the colours with an iron on the medium setting. The trousers can now be washed in the washing machine on 40°C.