A cut-out figure on foam board
A cut-out figure on foam board
Make free-standing figures from cut-out foam board decorated with markers. Push a detached foam board flower into one side of the figure with a piece of florist wire .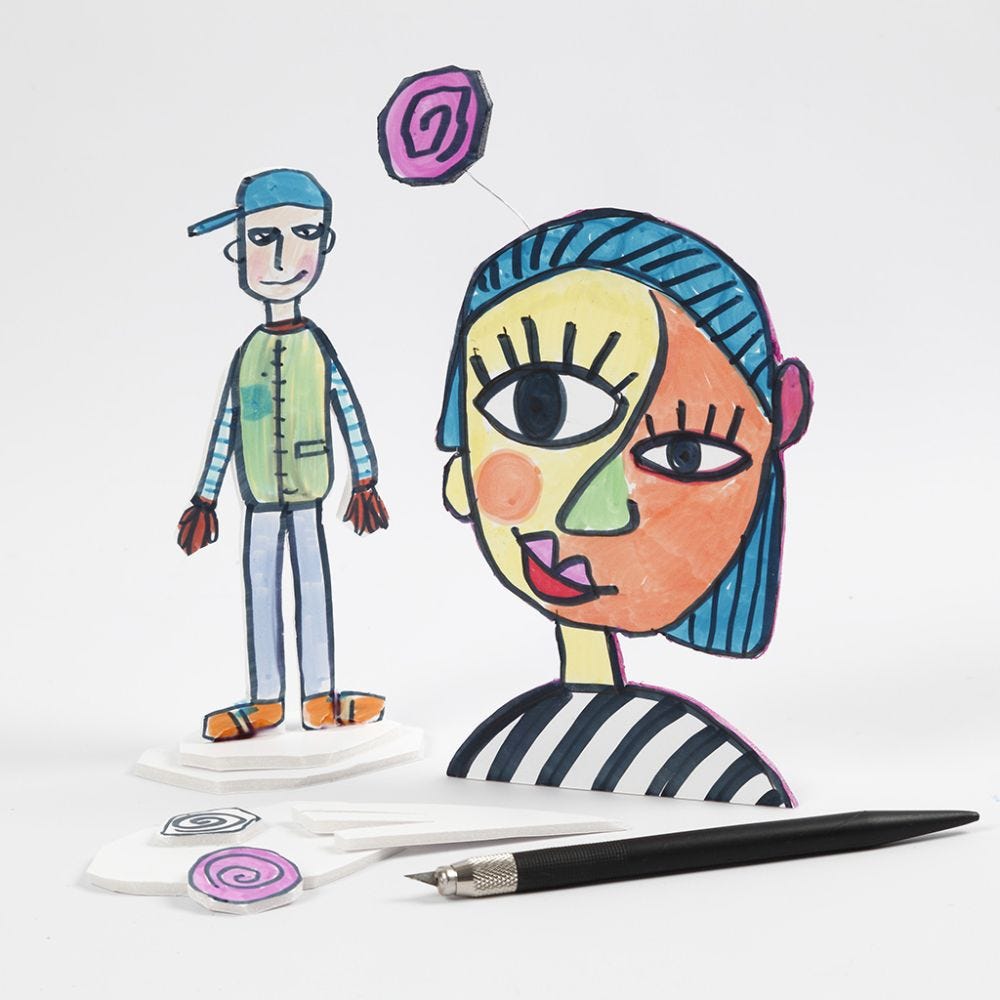 How to do it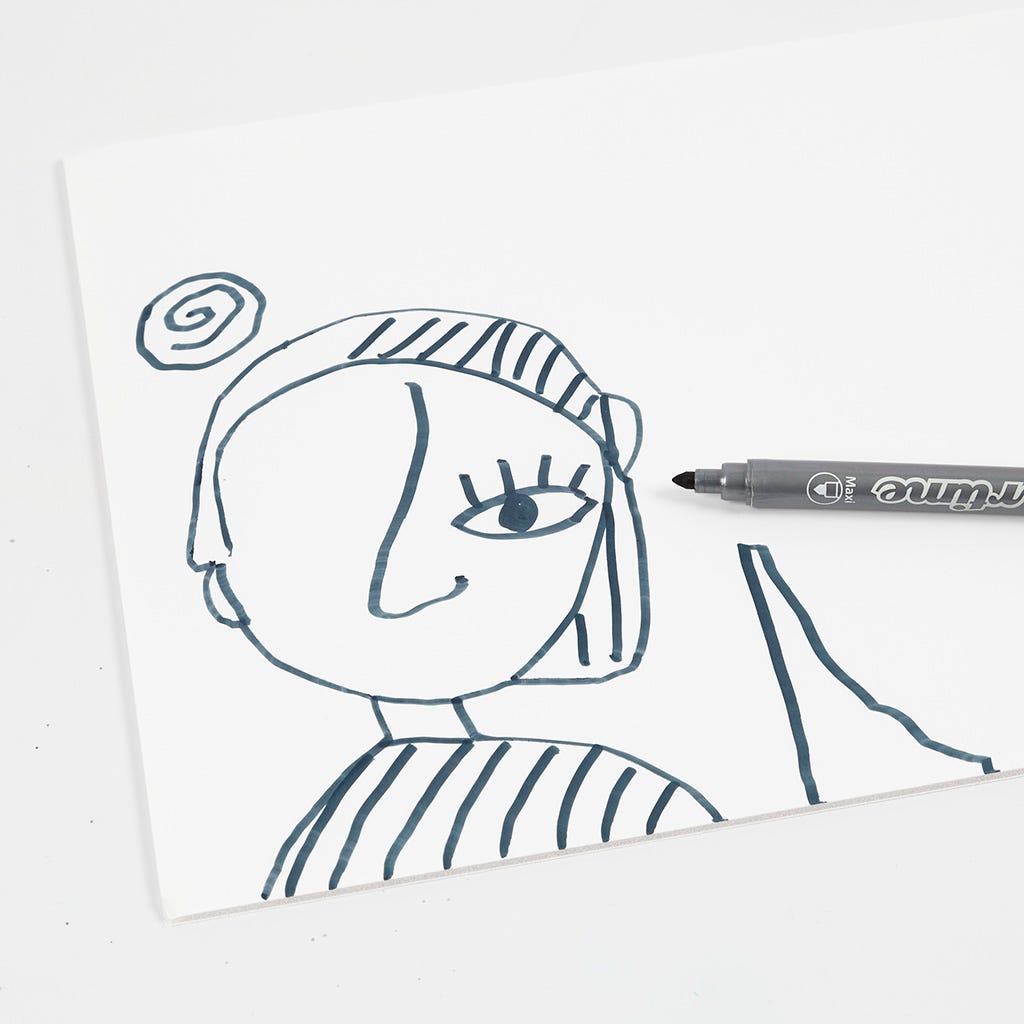 1
Copy your chosen figure onto a piece of foam board. Consider how you want it to stand; eg. with a small foam board base, with a support stick on the back or similar.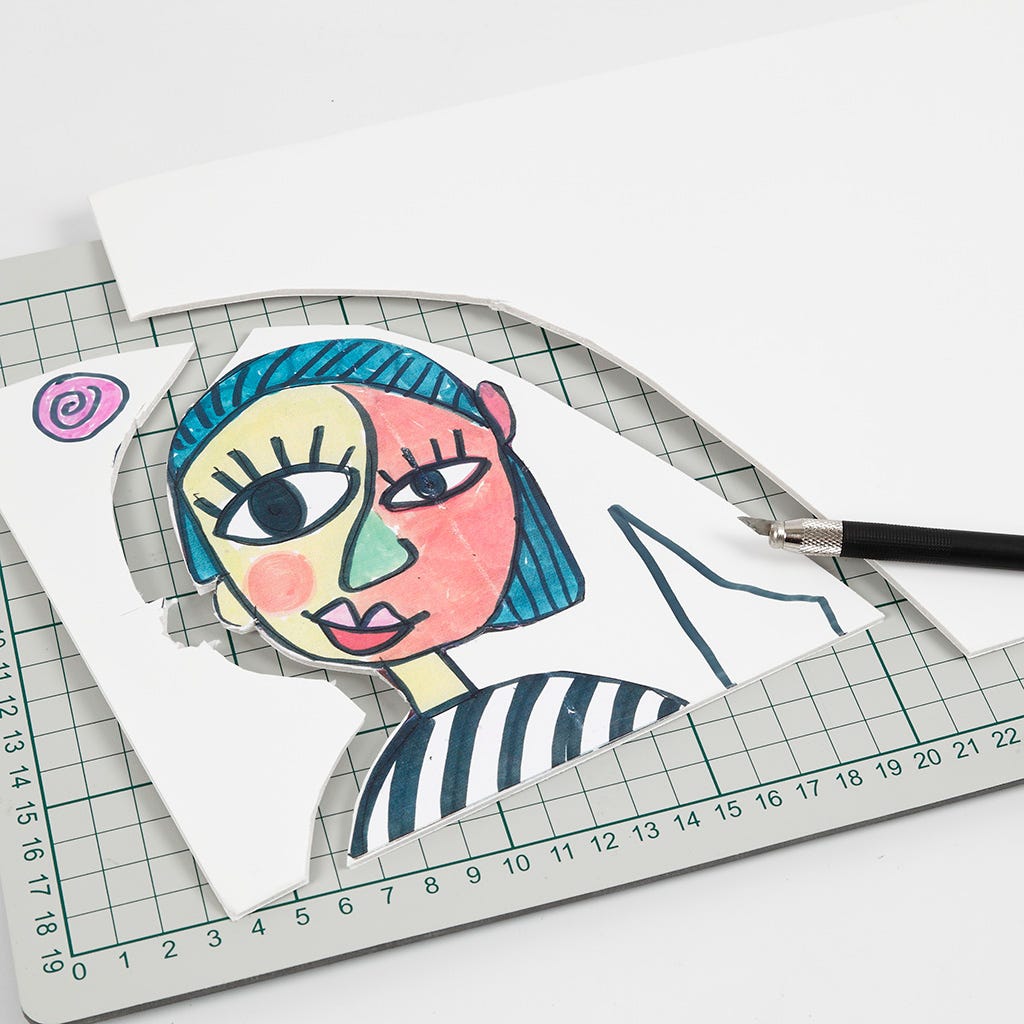 2
Decorate the figure with markers and cut it out with an art knife using a cutting mat.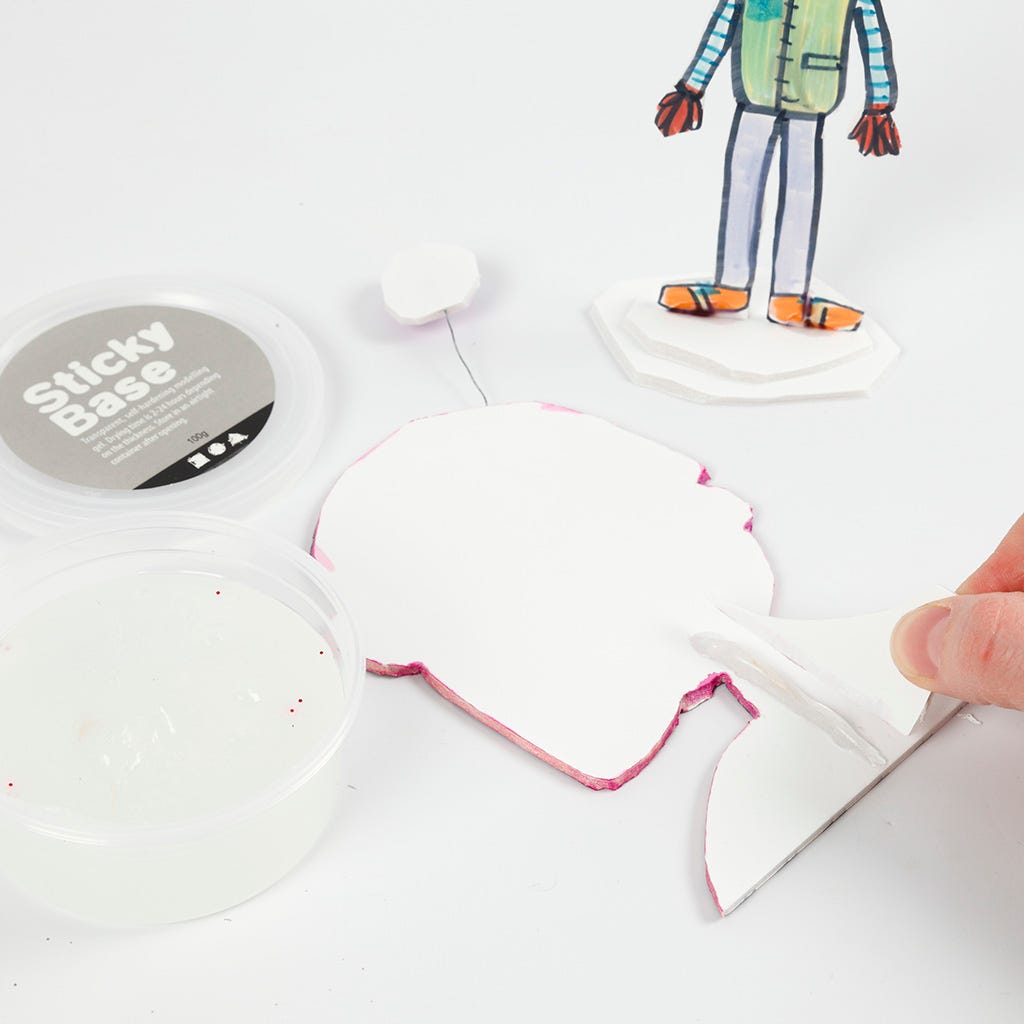 3
You may decorate the sides of the foam board cut-out and attach your chosen stand with Sticky Base transparent, self-hardening modelling gel using your fingers. Leave the figure to dry leaning on something for support until the Sticky Base is dry.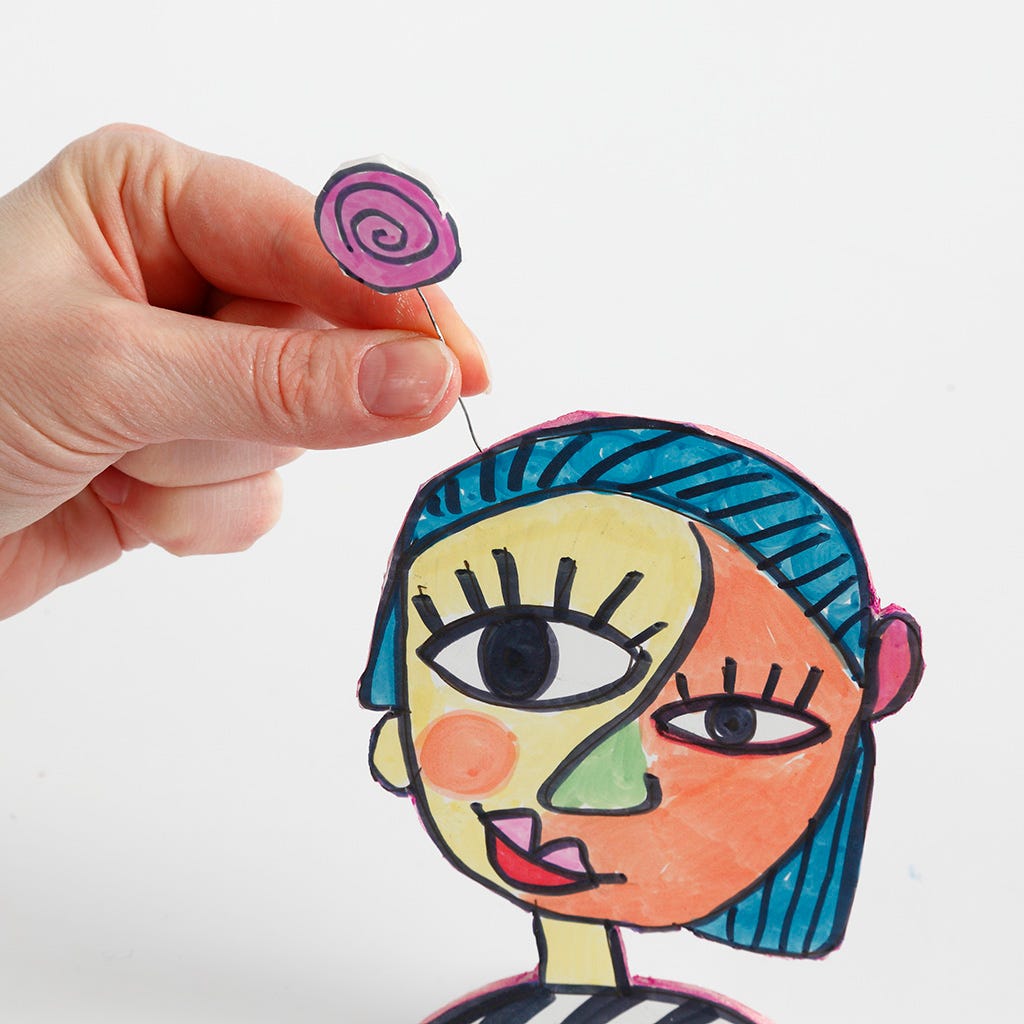 4
A tip: Cut a small piece of florist wire and push it into the centre of the cut-out foam board flower. Push the flower into one side of the foam board head so that the flower is floating freely.