Two-piece transparent Hanging Decoration with Drawing & Glitter
Two-piece transparent Hanging Decoration with Drawing & Glitter
These two-piece transparent plastic hanging decorations (baubles and hearts) are decorated on the inside with glitter on one of the two halves. They are each assembled with a drawing inside which is made on the supplied piece of card.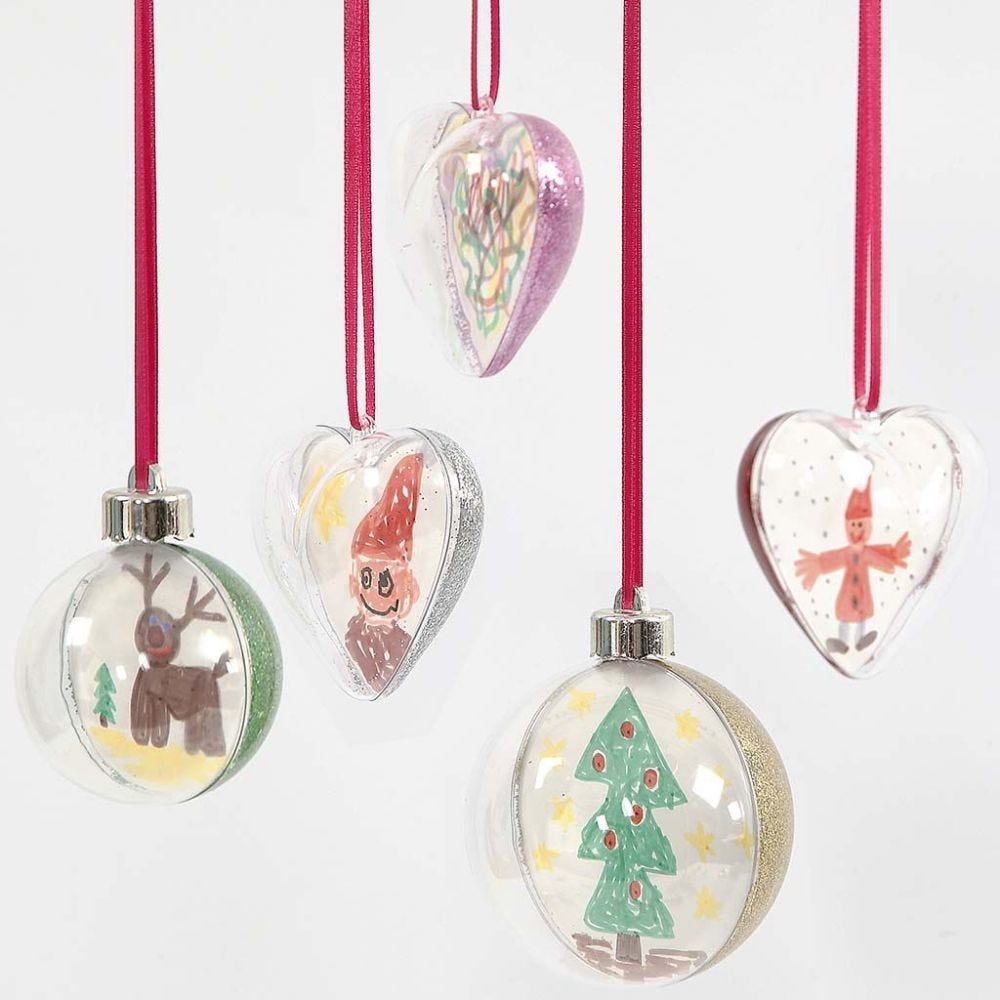 How to do it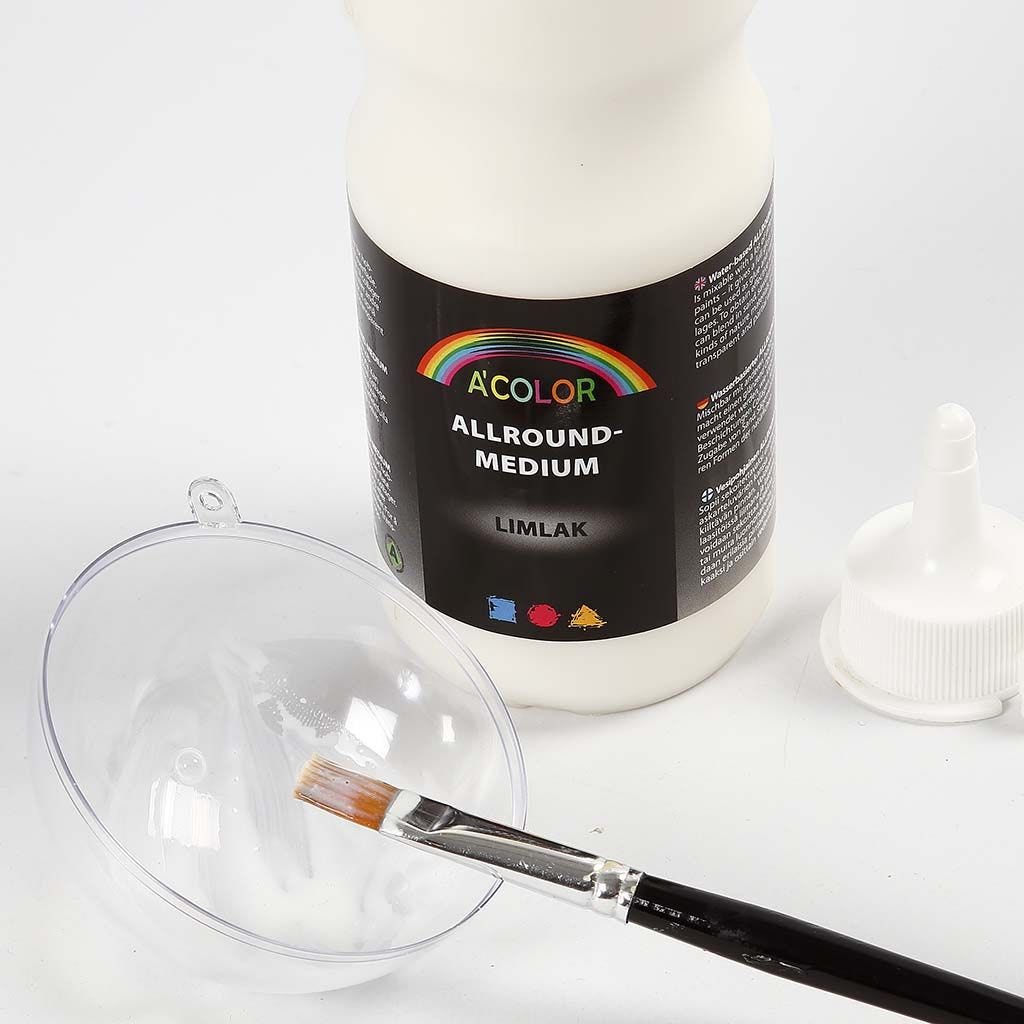 1
Open up the two-piece hanging decoration. Apply a coat of glue lacquer to the part with the inside ridge.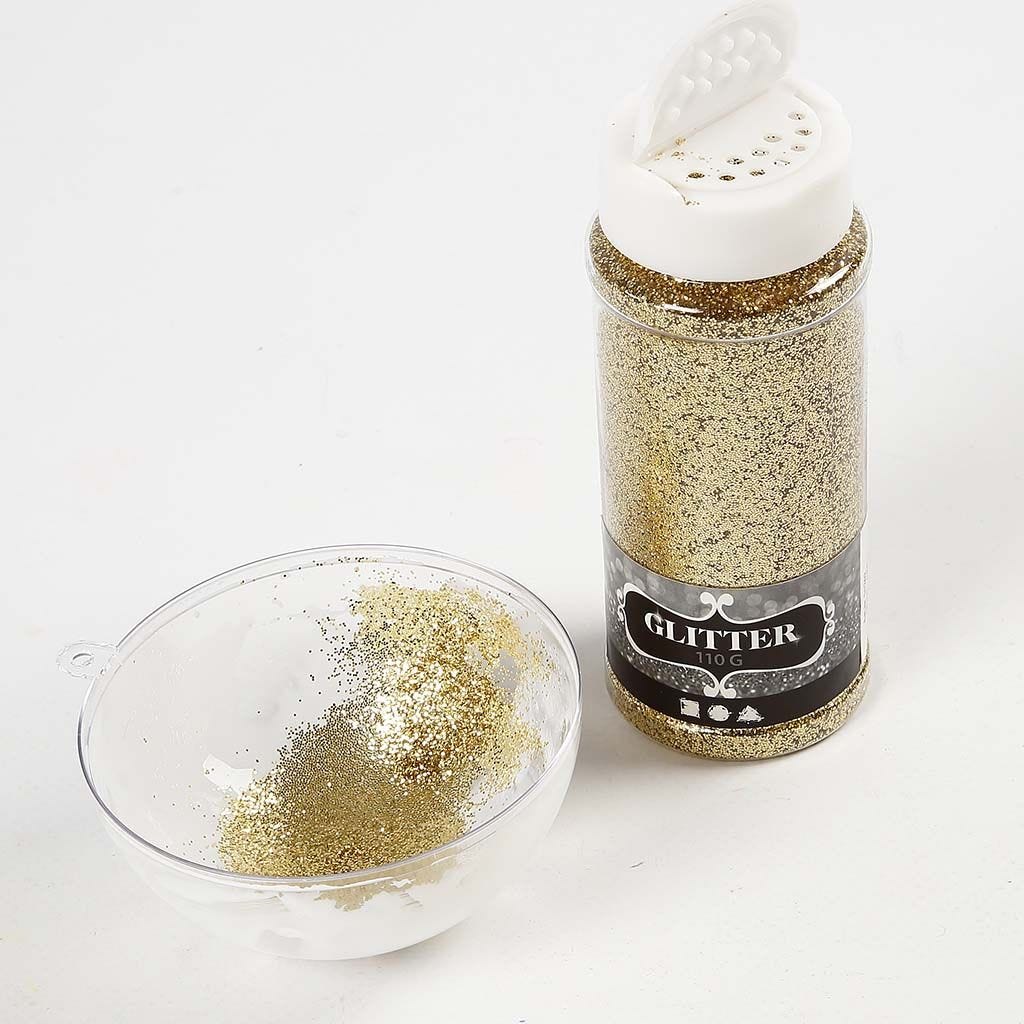 2
Sprinkle glitter onto the wet glue and distribute it evenly. Pour out excess glitter.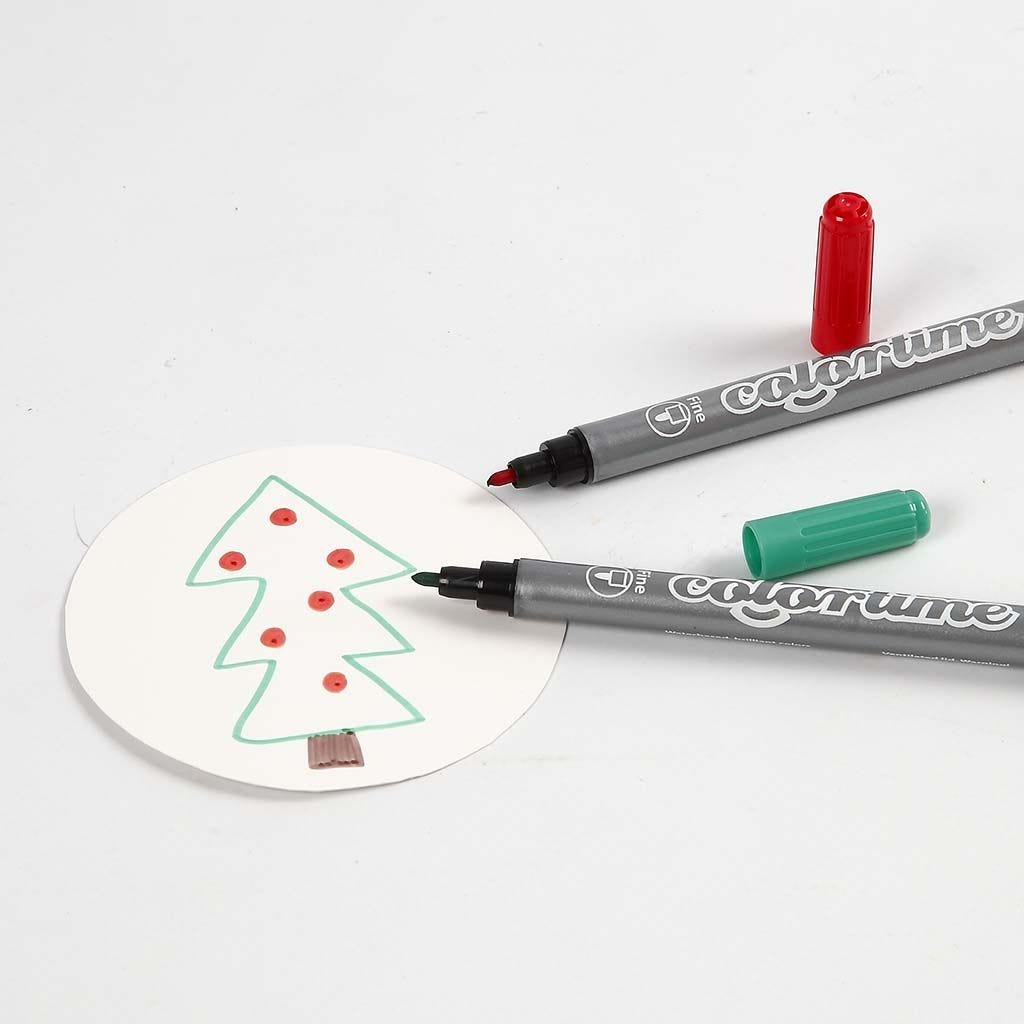 3
Decorate the piece of card which is supplied with the bauble with markers, according to your imagination.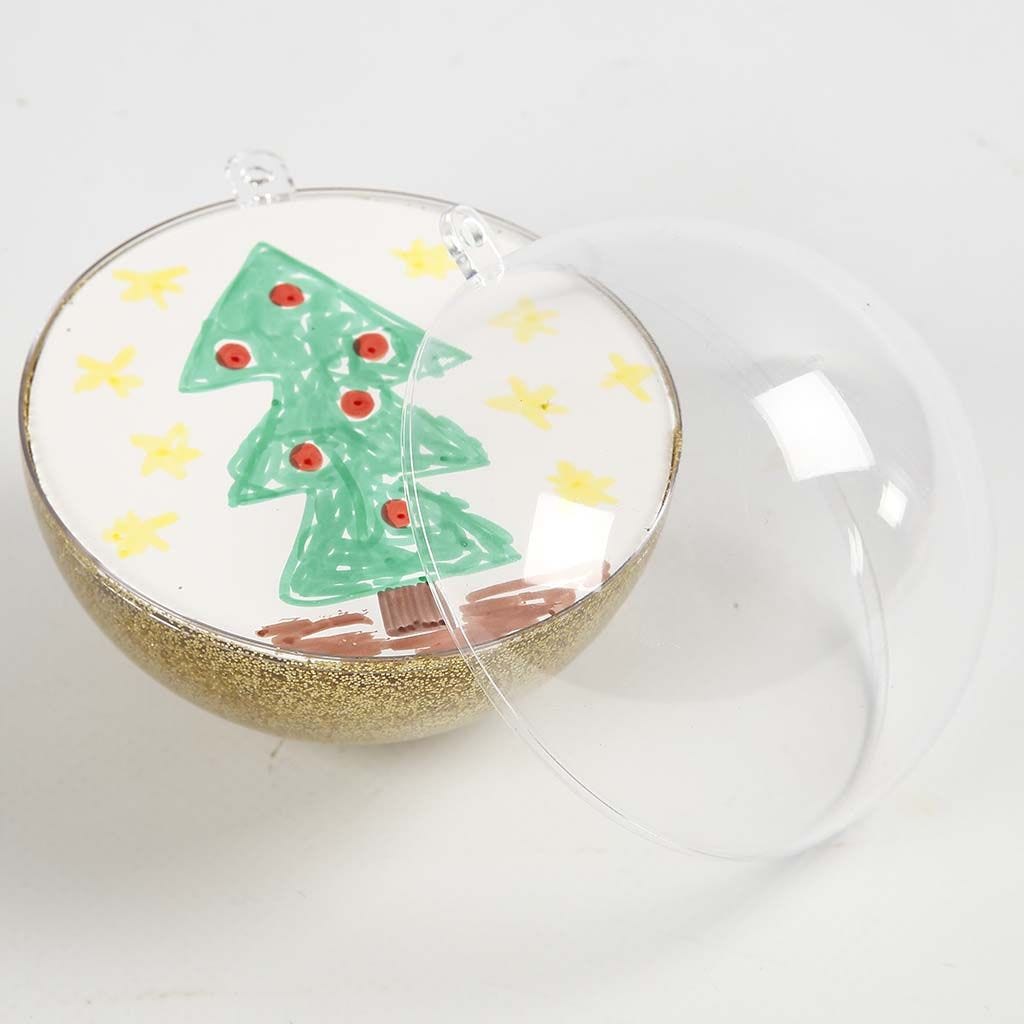 4
Place the card with the drawing on the inside ridge in the half which is decorated with glitter. Assemble the bauble.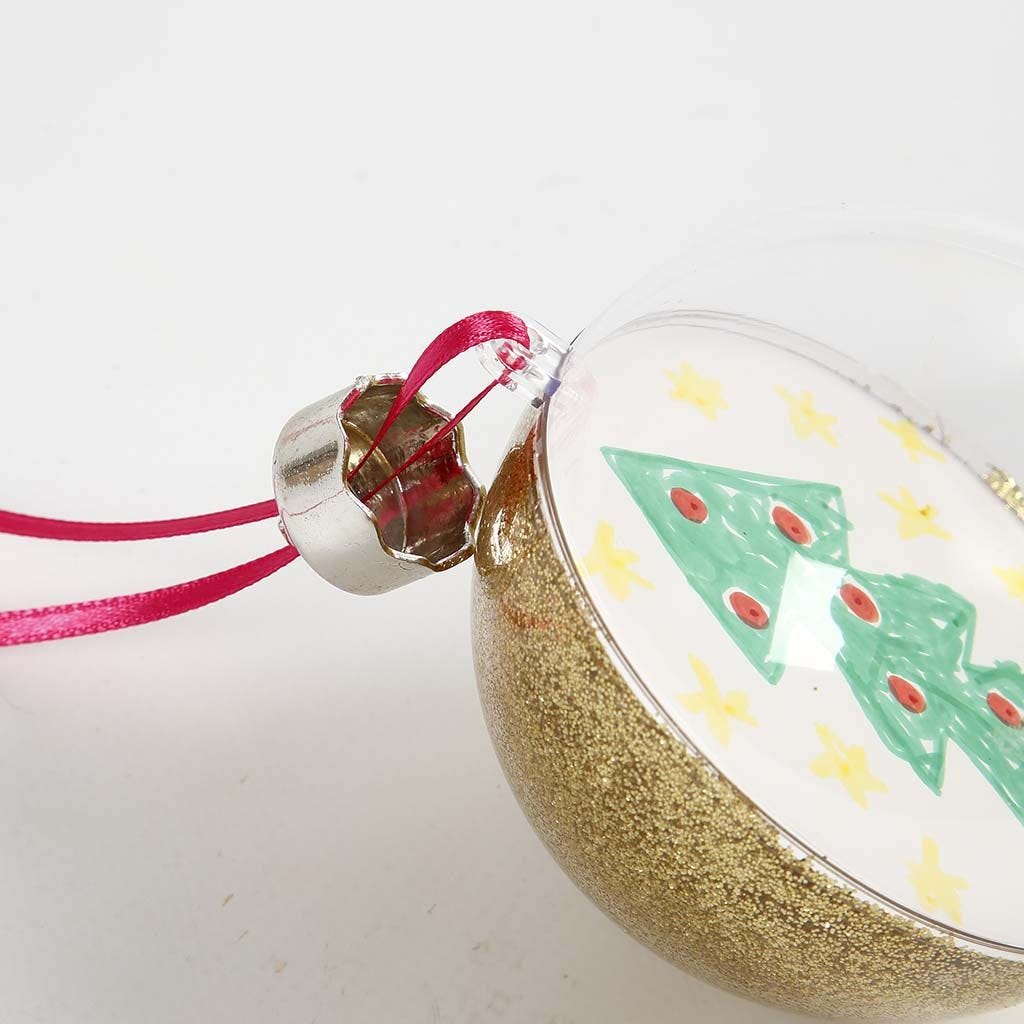 5
Attach a ribbon to the assembled loop through the decorative metal hanger at the top – up through each side of the loop.