Trumpet vine flower made from crepe paper
Make your own long-lasting branches covered in trumpet vine flowers. Cut the pieces for your trumpet vines out of crepe paper using the stencil and colour them in with a watercolour marker. Assemble the parts to the stem with glue around a floral wire using either a glue gun or Multi Glue. With Multi Glue the drying time is ½ - 1 hour hour per step.
How to do it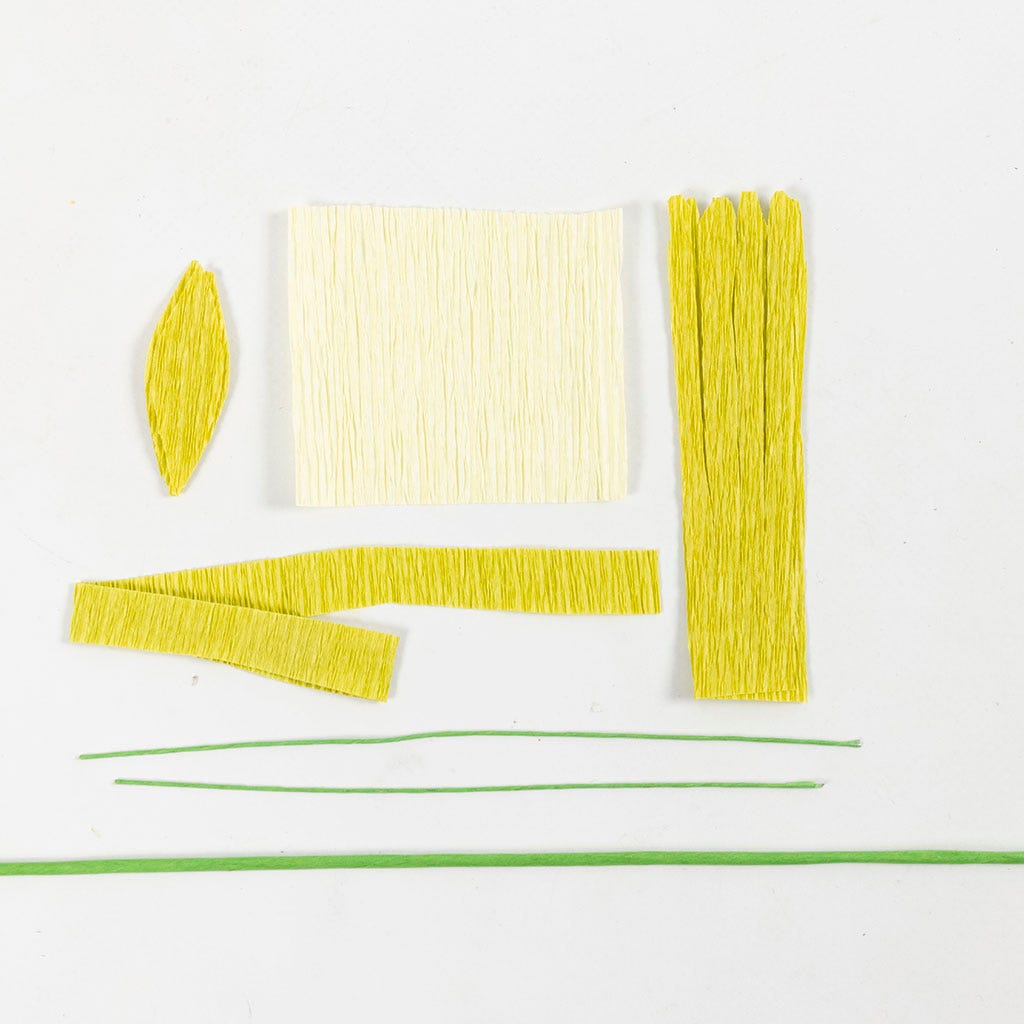 1
Print and cut out the template sheet, which you can find as a separate PDF file at the bottom of this page. Cut out all the pieces for a flower branch with 3 flowers. Remember to cut along the guide lines shown on the template.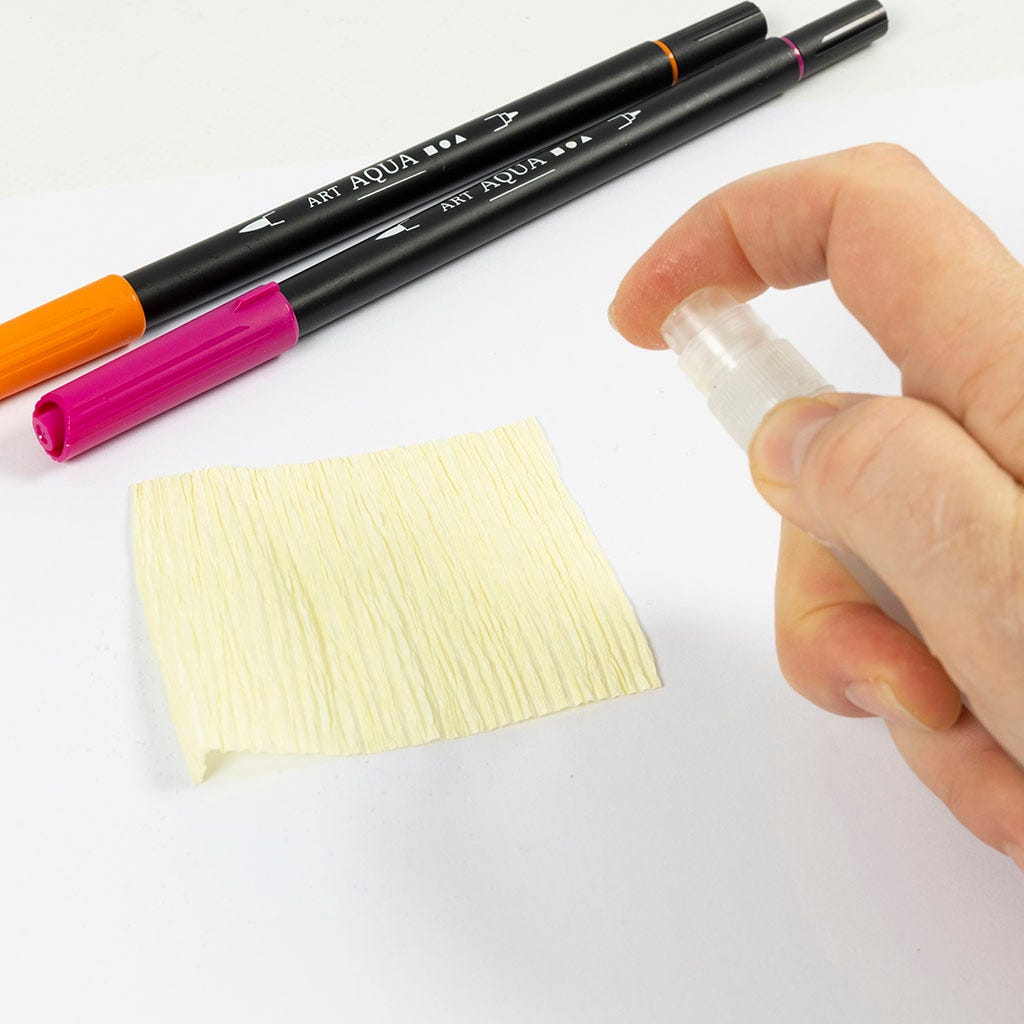 2
Spray a little water on the petal – the marks will work best when applied wet on wet.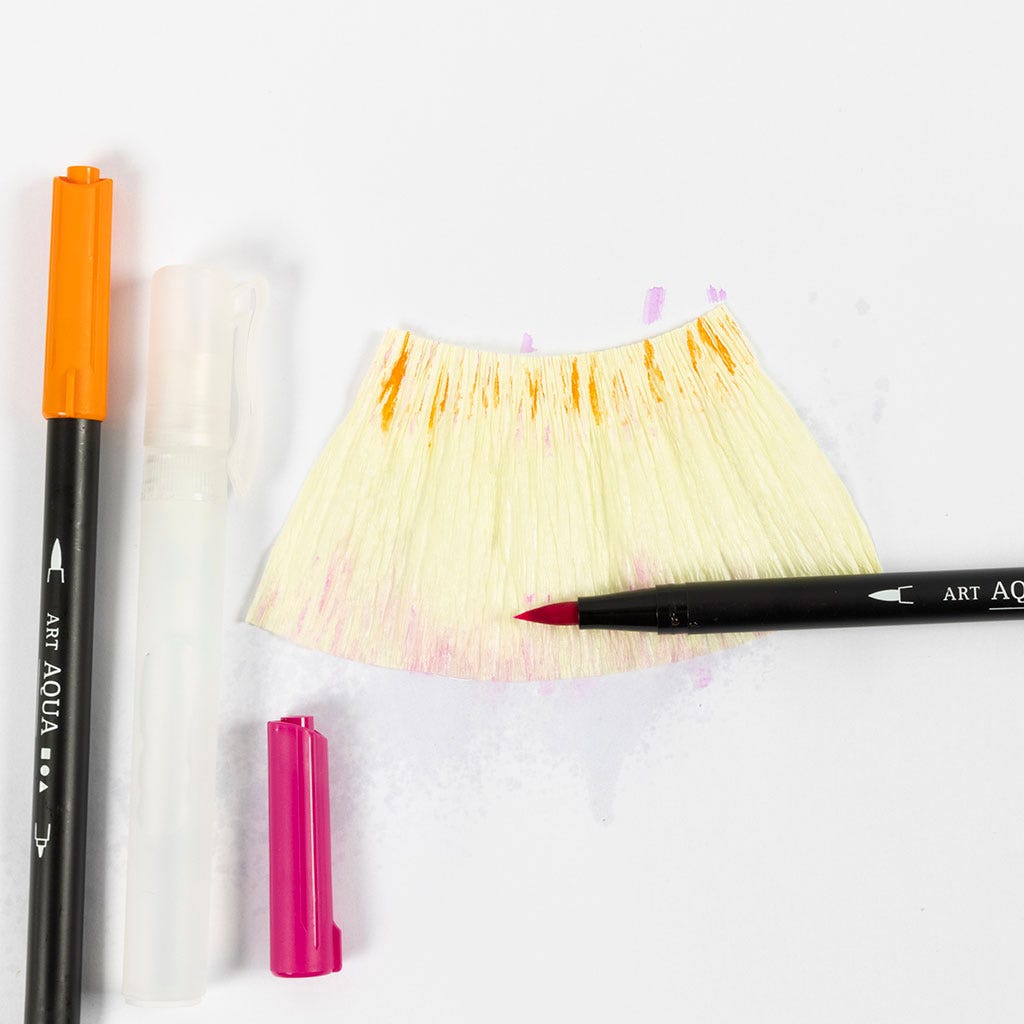 3
Colour the top and bottom with a watercolour marker – and use both pink and orange. The colours will blend together on the wet paper. Drying time: 1 hour.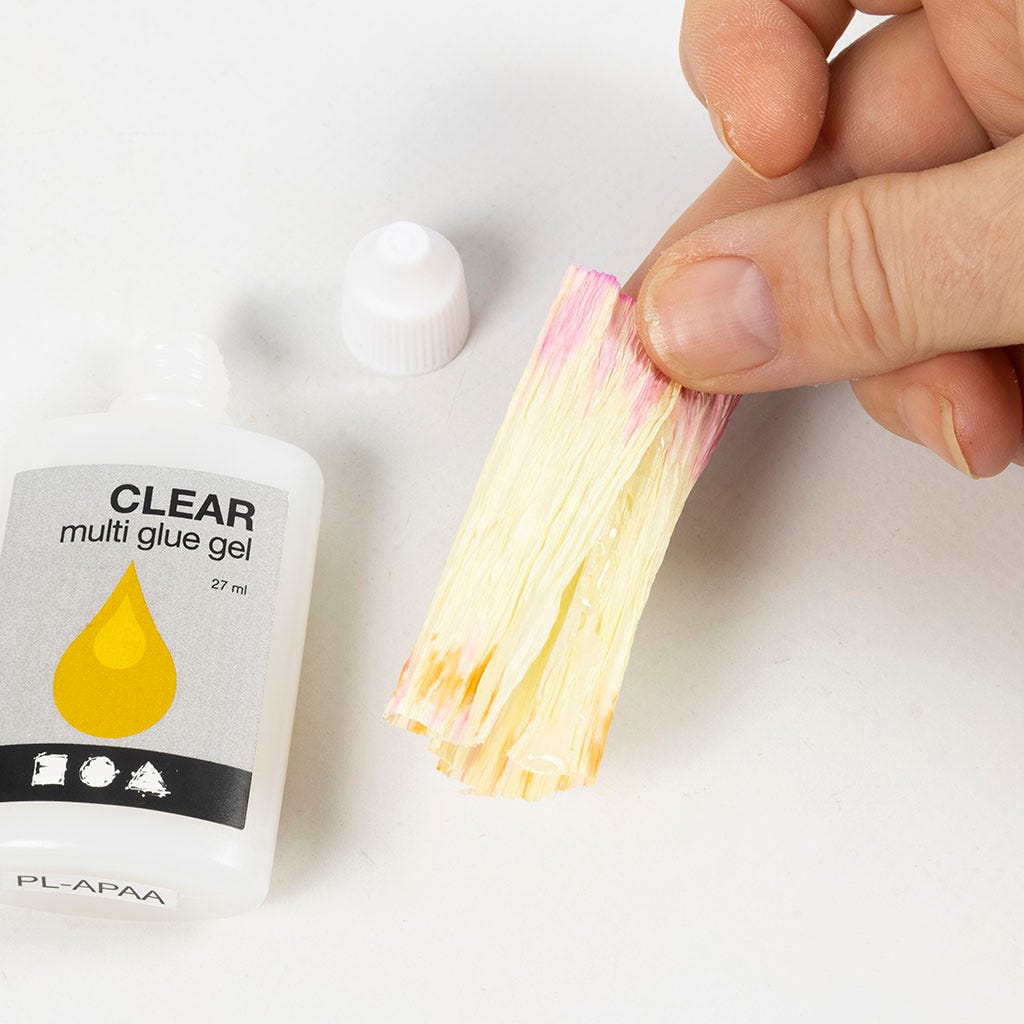 4
Glue the petal together to form a tube.
5
Turn out the top of the tube using a bone folder.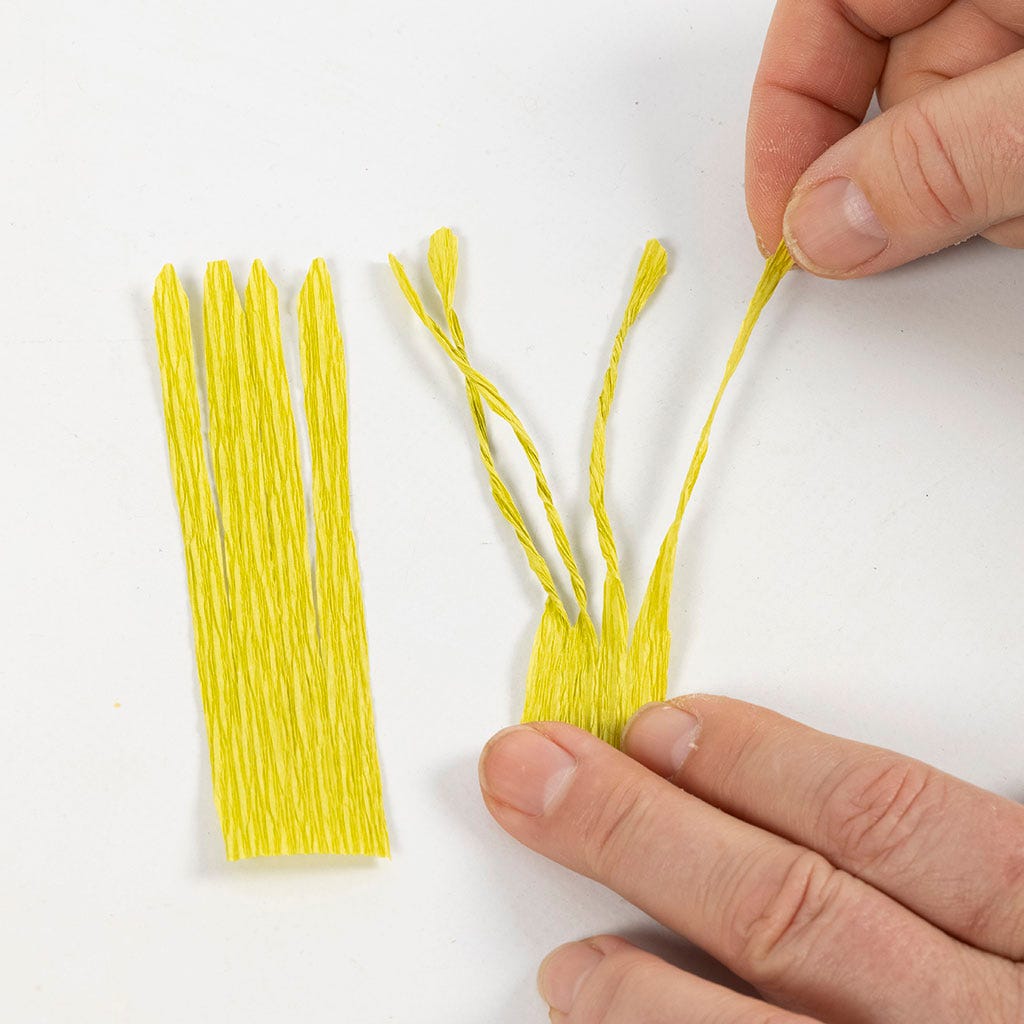 6
Shape the stamens by rolling the strips between two fingers.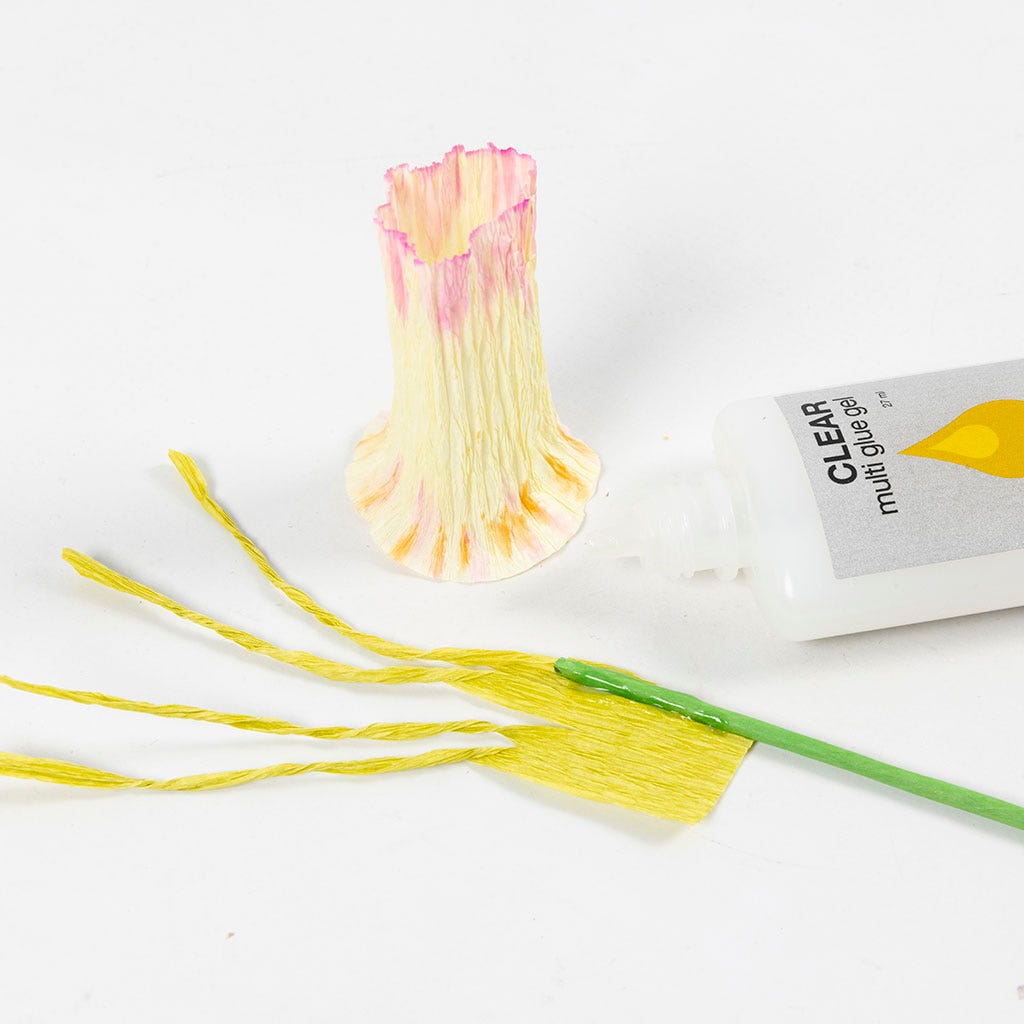 7
Glue the stamen onto a piece of floral wire by rolling it around in a single layer. Cut the thin threads in half and use them as side branches. Then, use the strong floral wire as a stem.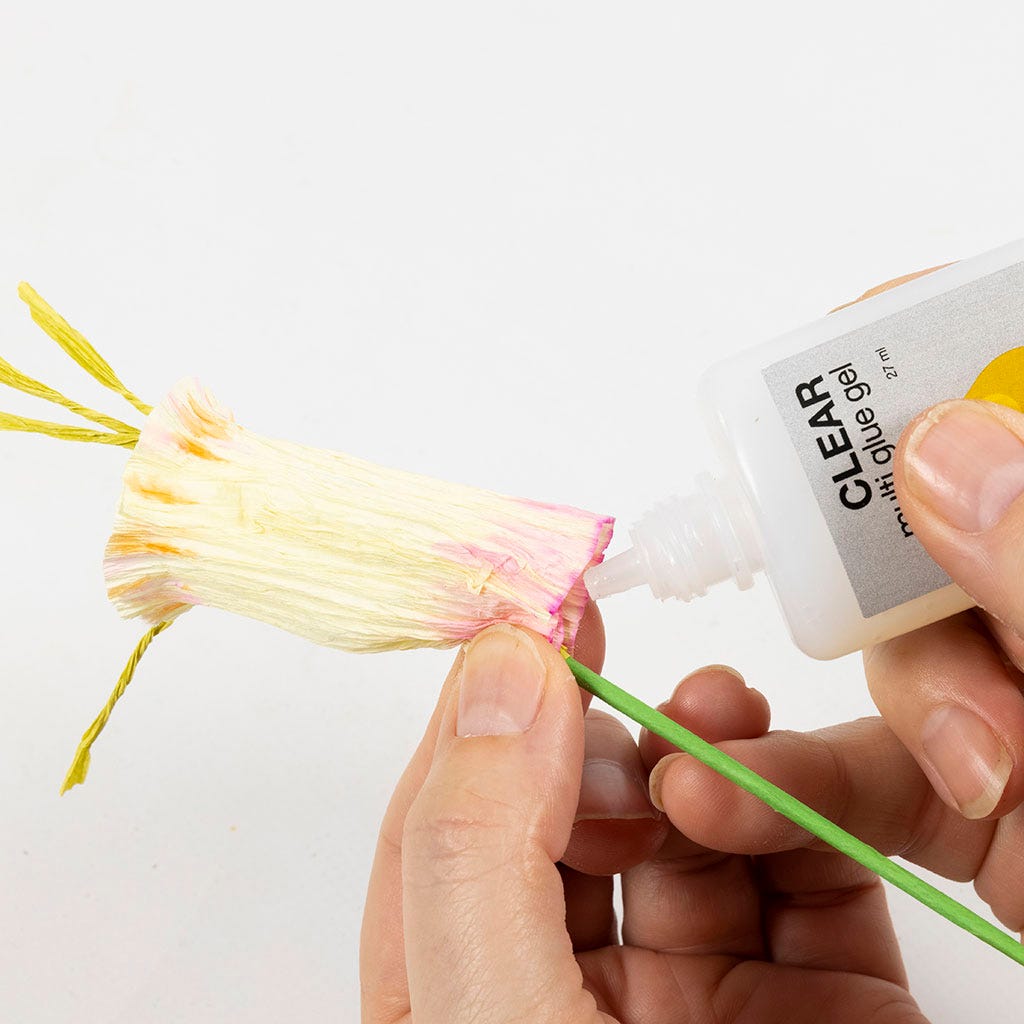 8
Shape the tube-shaped petal and give the bottom-third a little roundness using your thumb. Then fold it together and glue it onto the stem.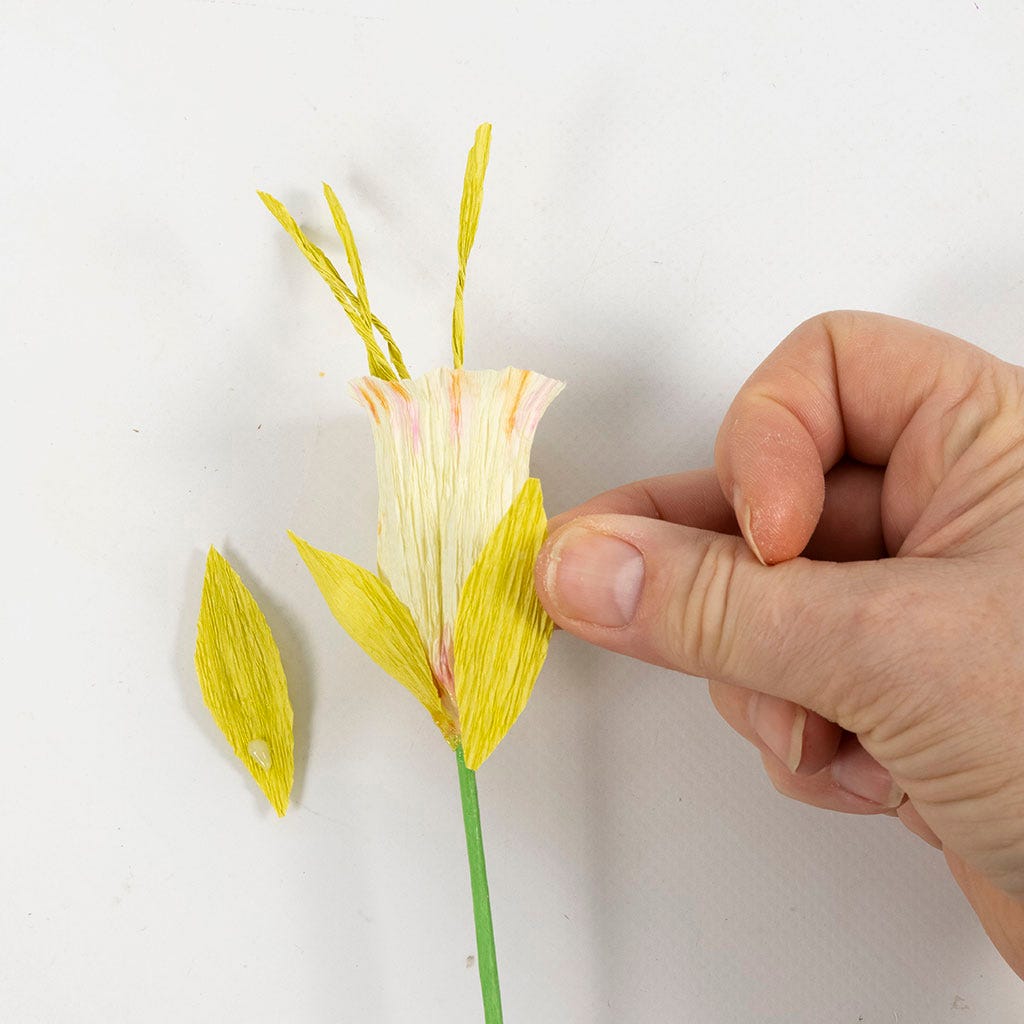 9
Finish the flower by glueing on three green leaves – place the leaves just below the tube form.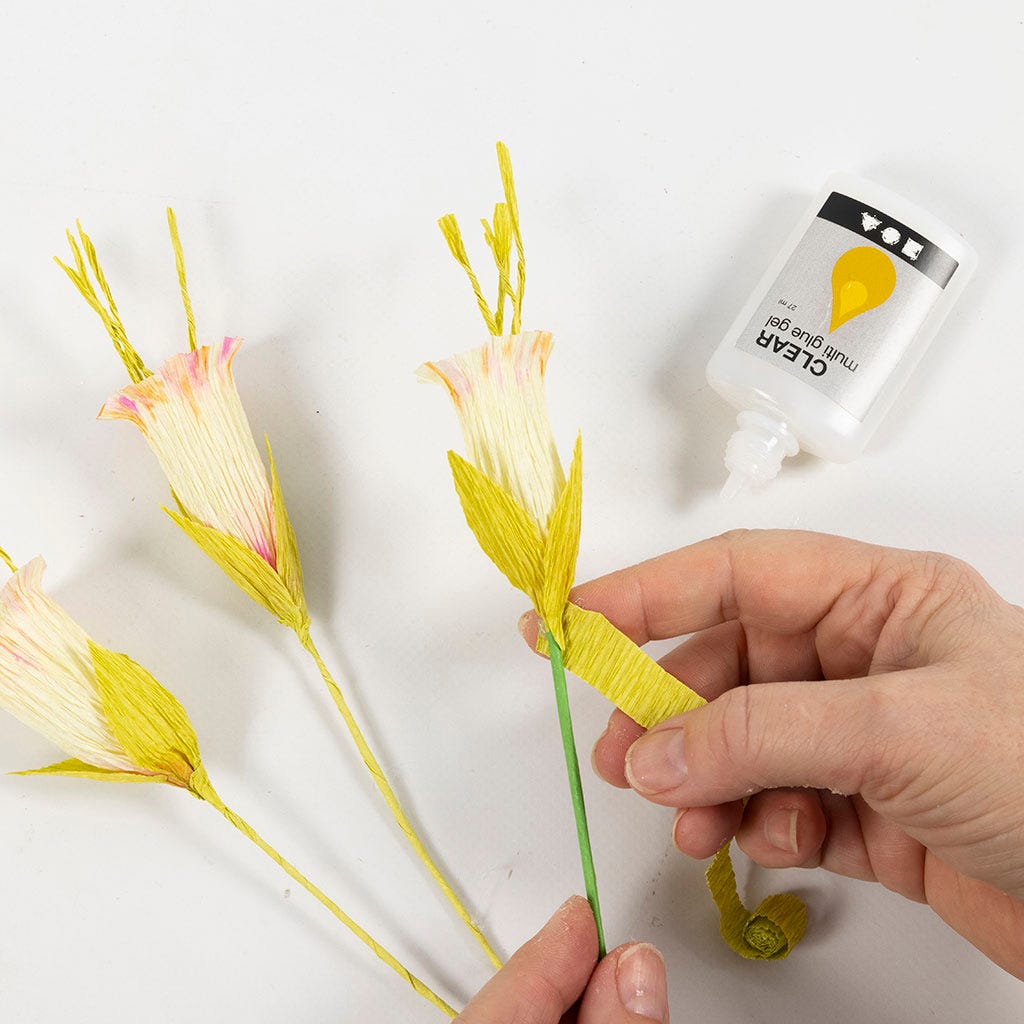 10
Cover the stem with the light green strip. Stretch the strip out and glue down the end of the strip – start at the bottom of the green leaves and continue diagonally down over the flower stem. Remember to glue along the way.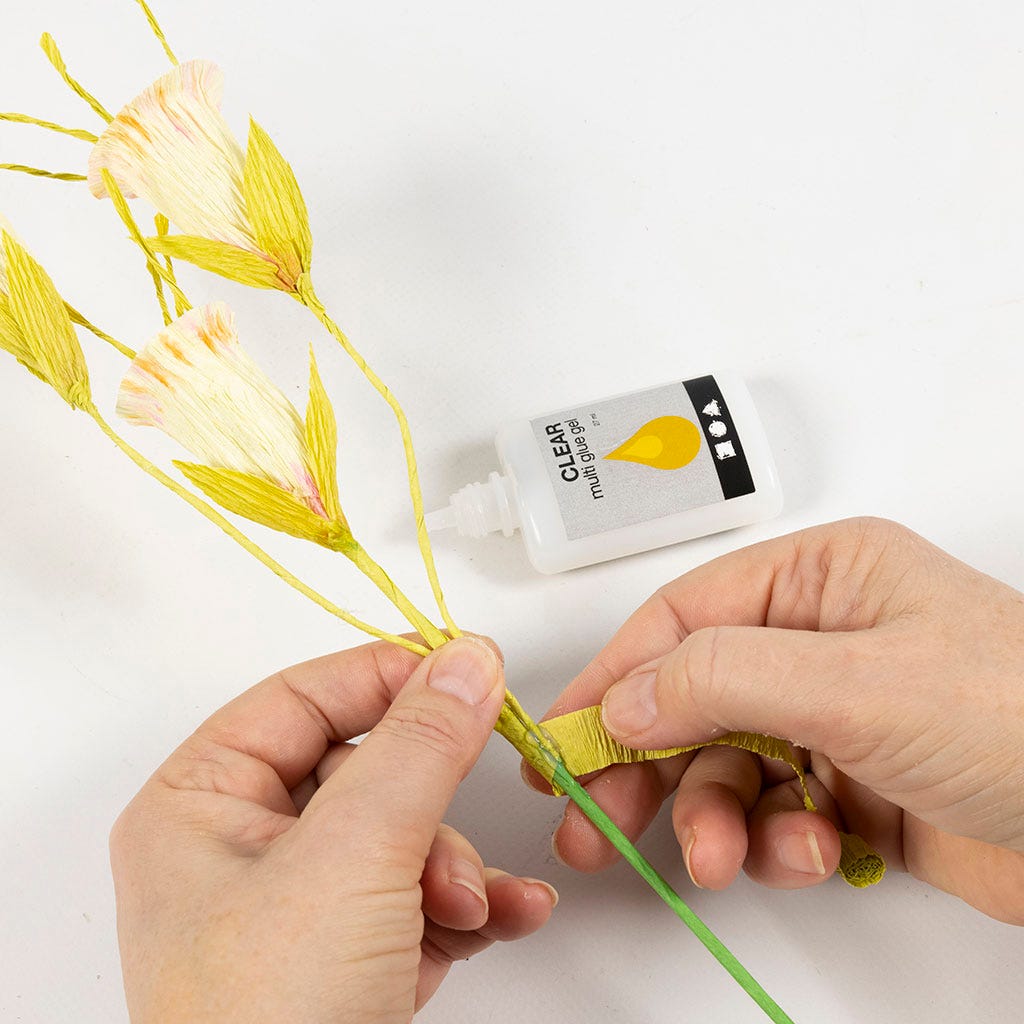 11
Add the side branches with flowers to the crepe covering with a little glue – place them about 10 cm down the stem.
Template
Print the template here.
Attached file:
Download