The colourful trivets are painted with black Plus Color. Torn pieces of neon paper are glued into the frame with a glue stick and then decorated with marker pens and Plus Color. The glass plate is glued on using a glue gun in the corners.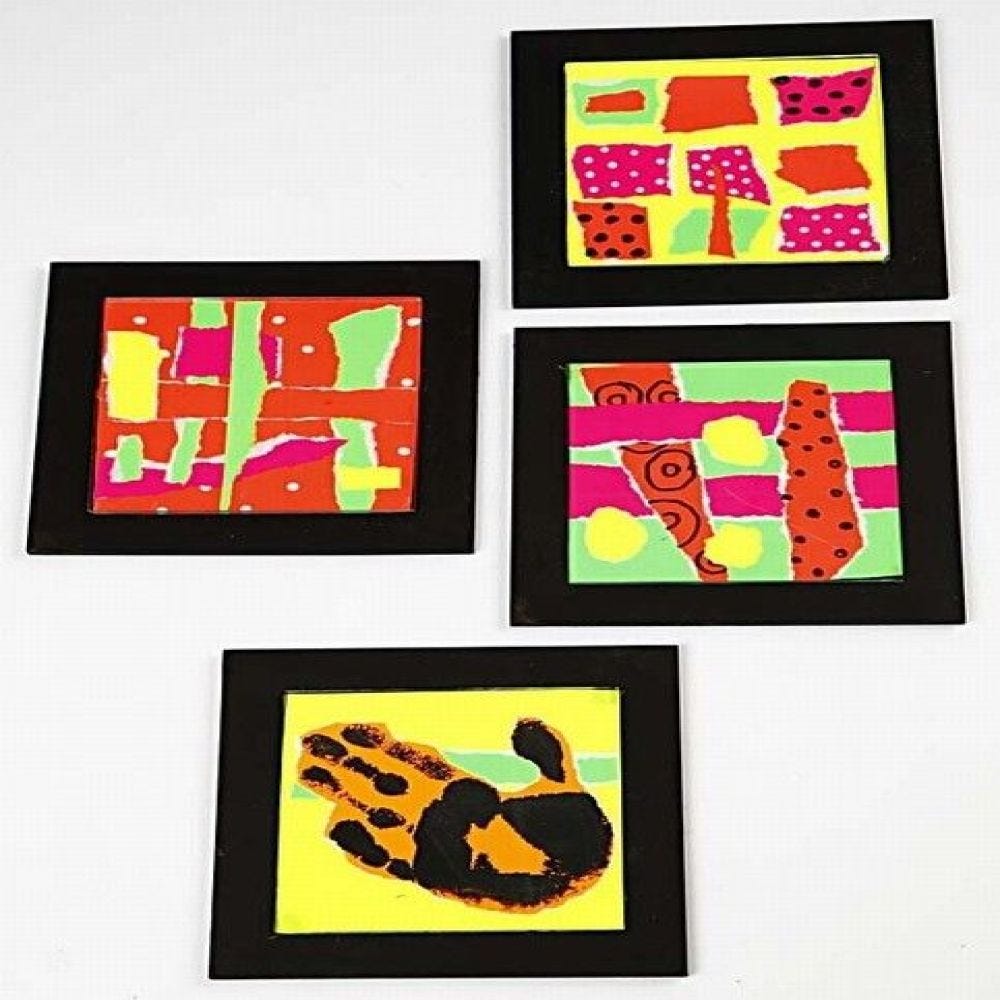 How to do it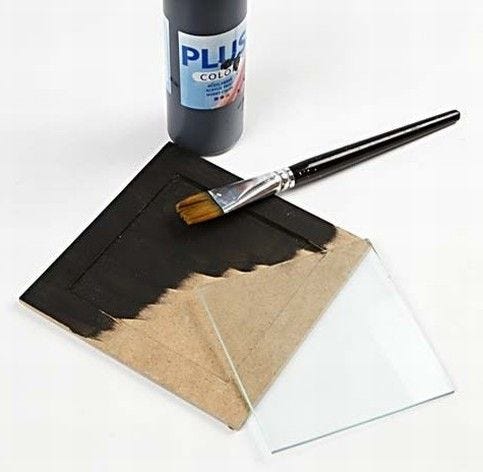 1
Paint the wooden frame of the trivet with Plus Color.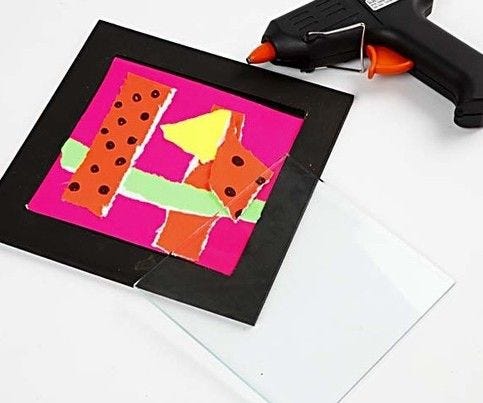 2
Tear some of the neon paper and neon card and then glue with a glue stick. Draw or paint lines and dots with a marker pen or with Plus Color. Glue the glass plate inside the wooden frame with a glue gun in each corner.