These classic trivets are decorated with Plus Color Craft pain on the wooden frame and glass & porcelain contour markers on the tile.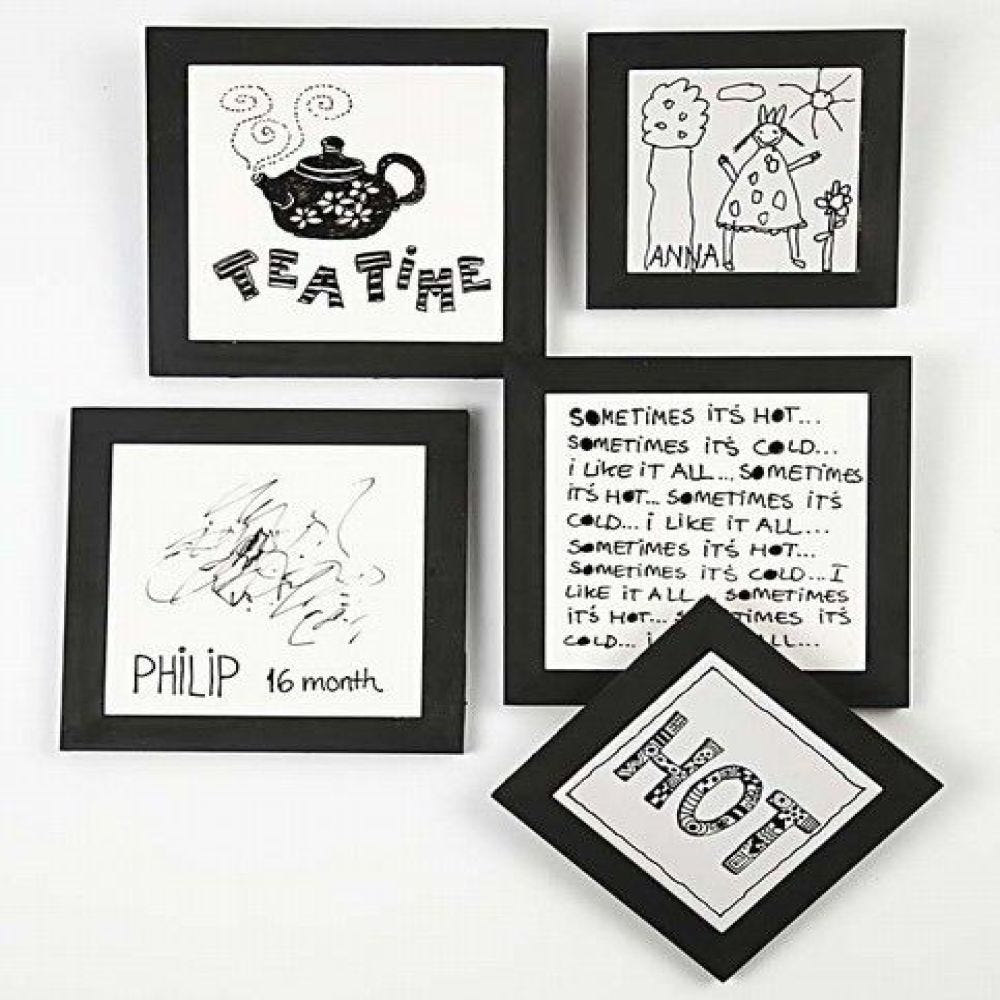 How to do it
1.
Paint the trivet's wooden frame with black Plus Color Craft paint.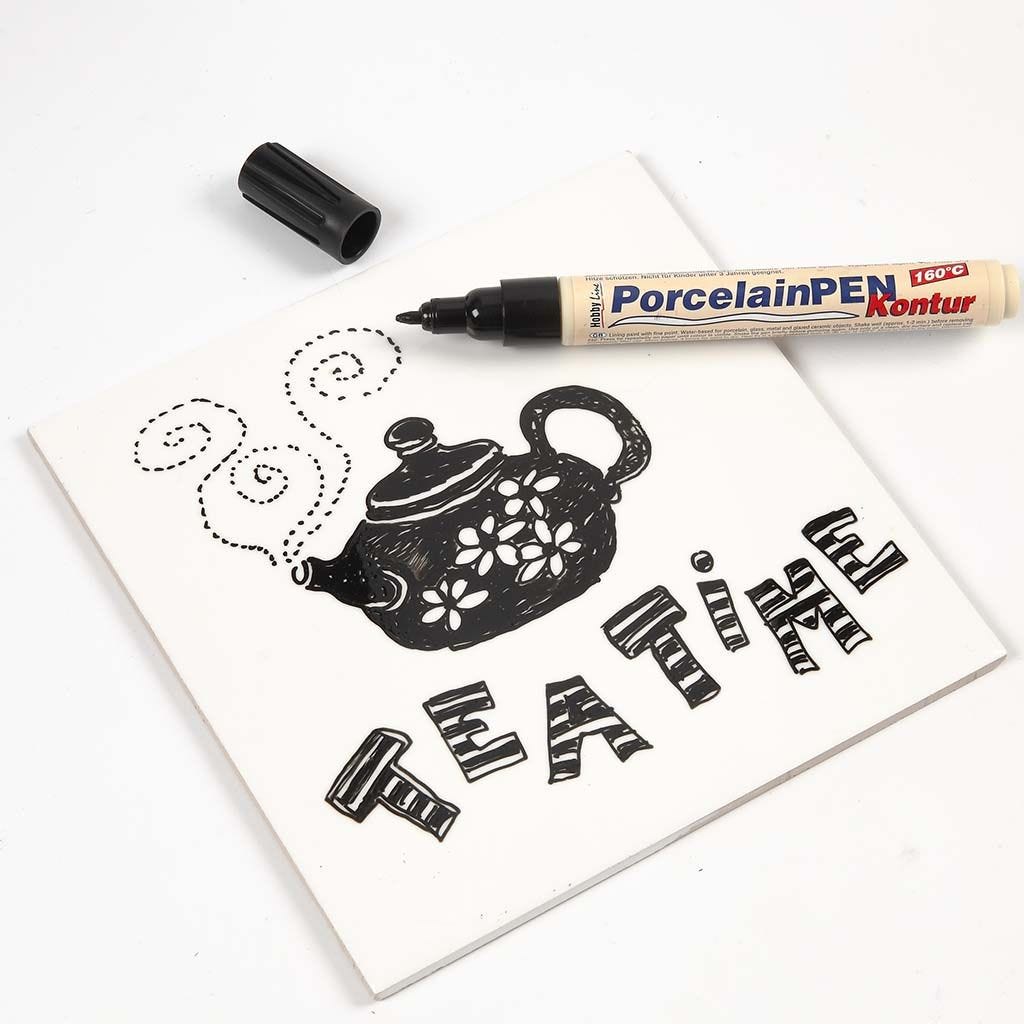 2.
Draw on the tile using a black glass & porcelain contour marker. Let it dry for four hours.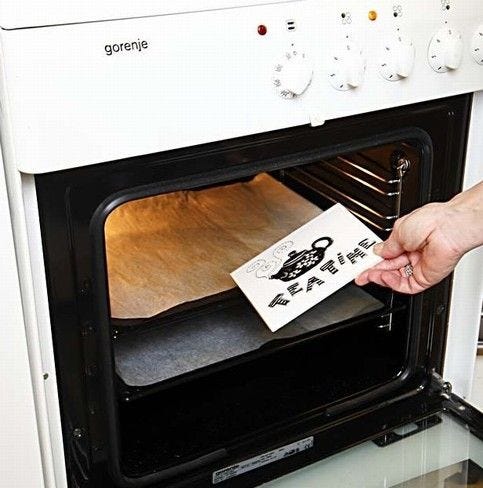 3.
Fix the tile in the oven for 30 minutes at 160°C.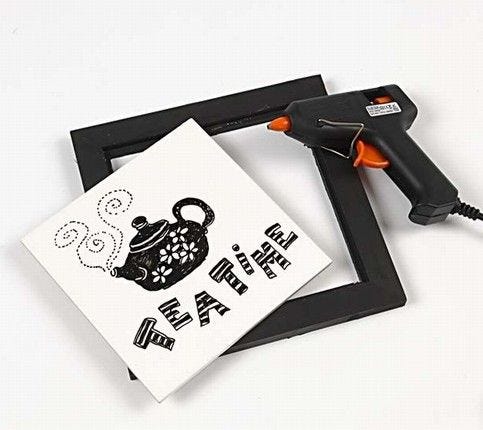 4.
Glue the tile onto the wooden frame with a glue gun.