Made from Vivi Gade Design felt. Decorated with buttons, hands, clogs and wooden heads.
How to do it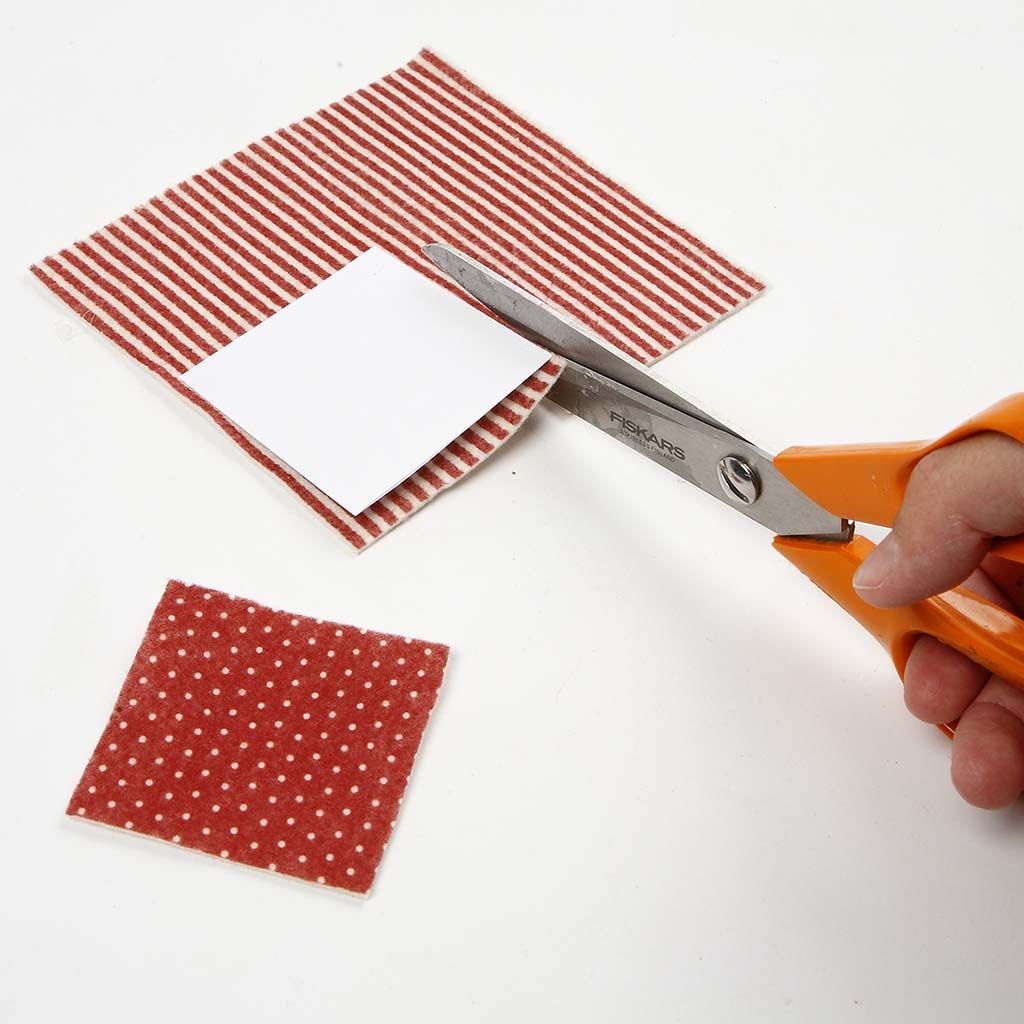 1
Cut the felt into squares.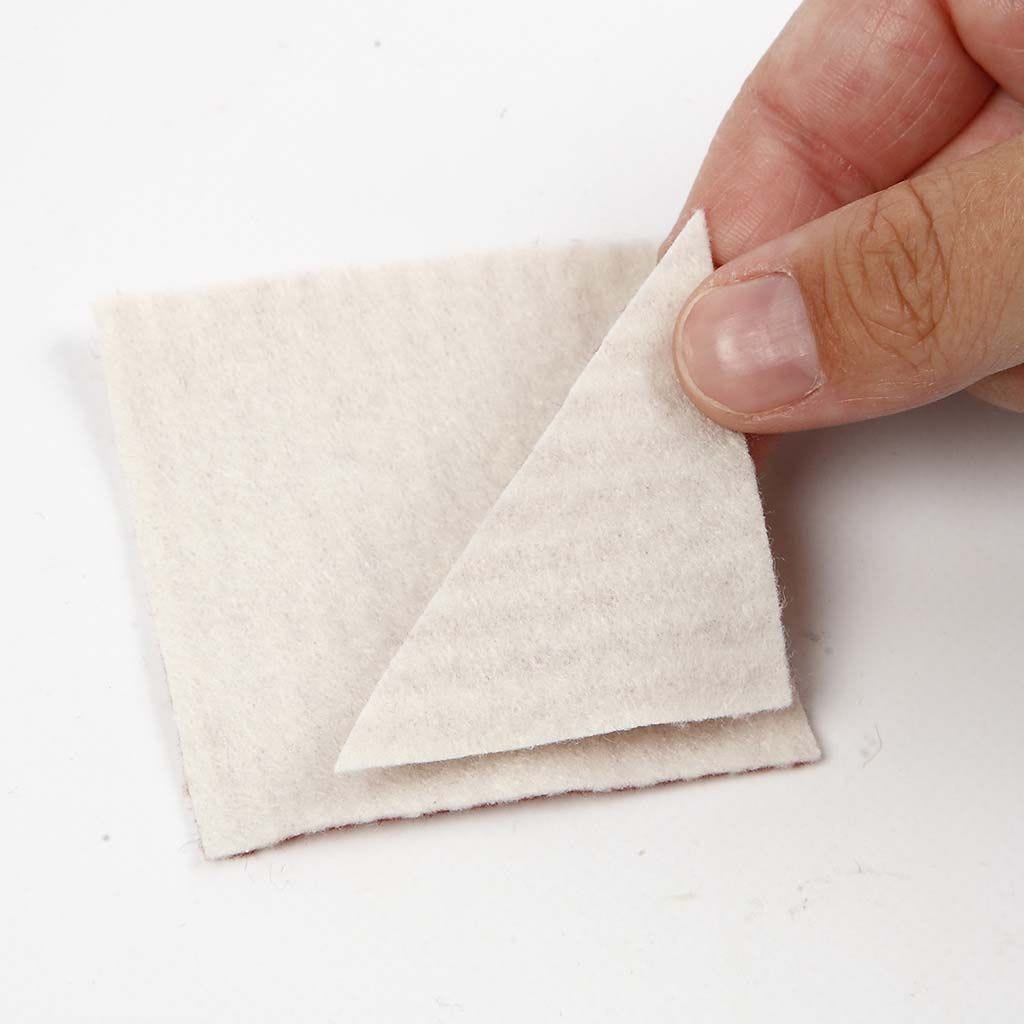 2
Cut a slightly smaller triangle and place it on top of the square and fold.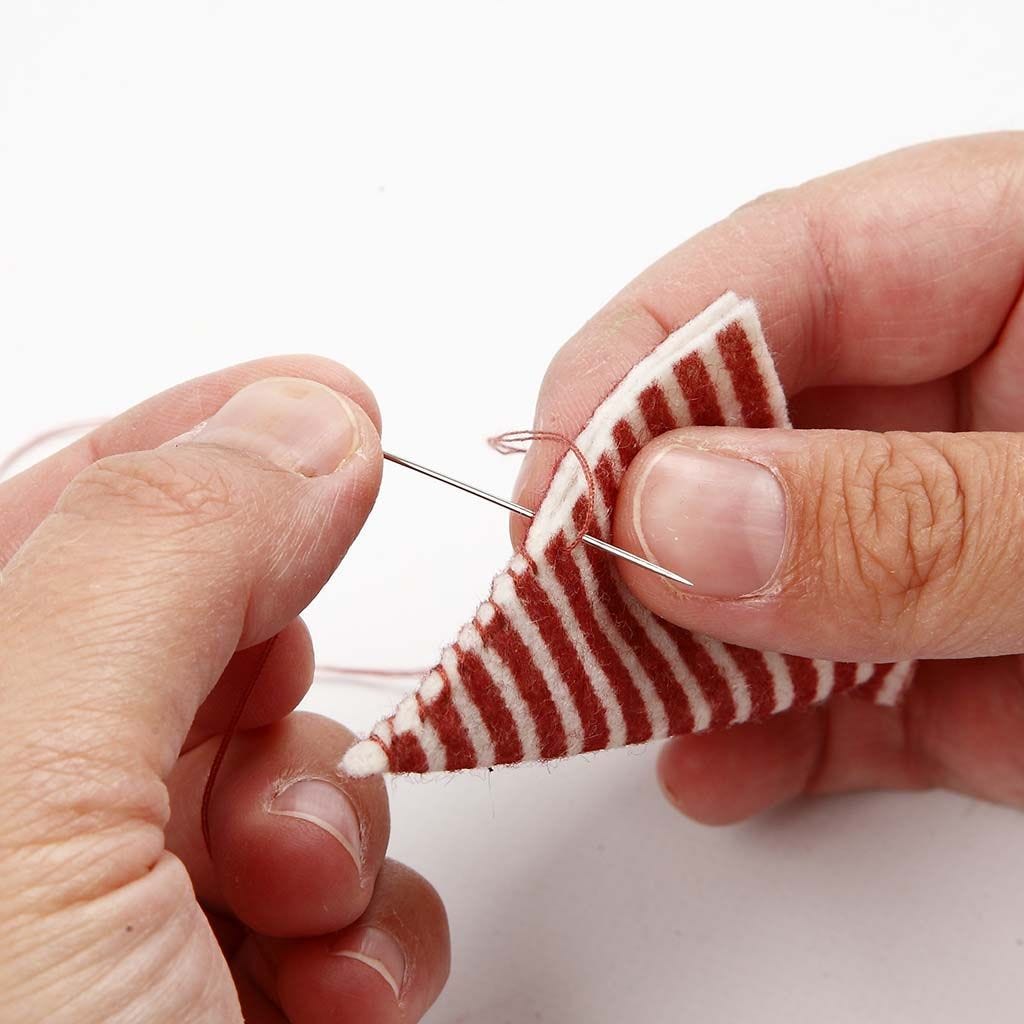 3
Sew the triangle together by hand.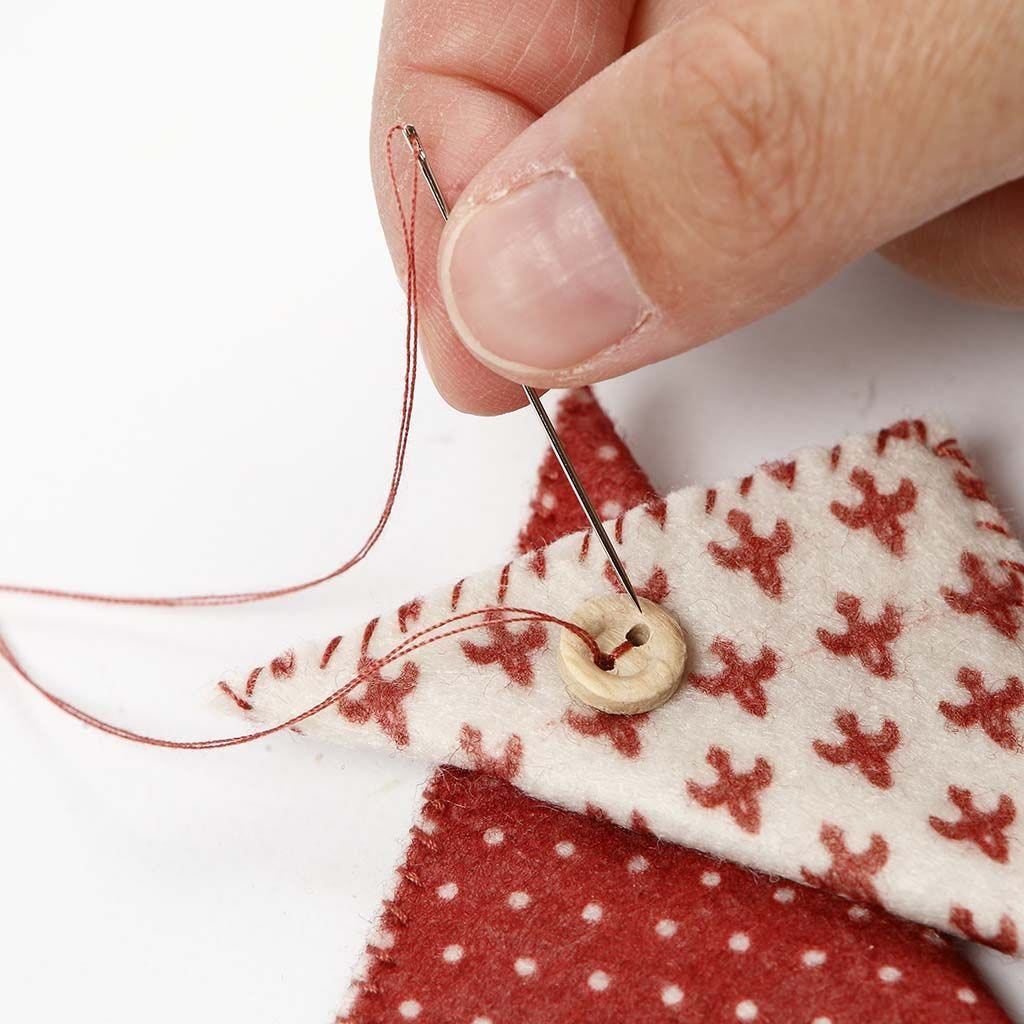 4
Sew a button onto the pixie. Sew with the same stitch through the pixie so the two layers are stuck together.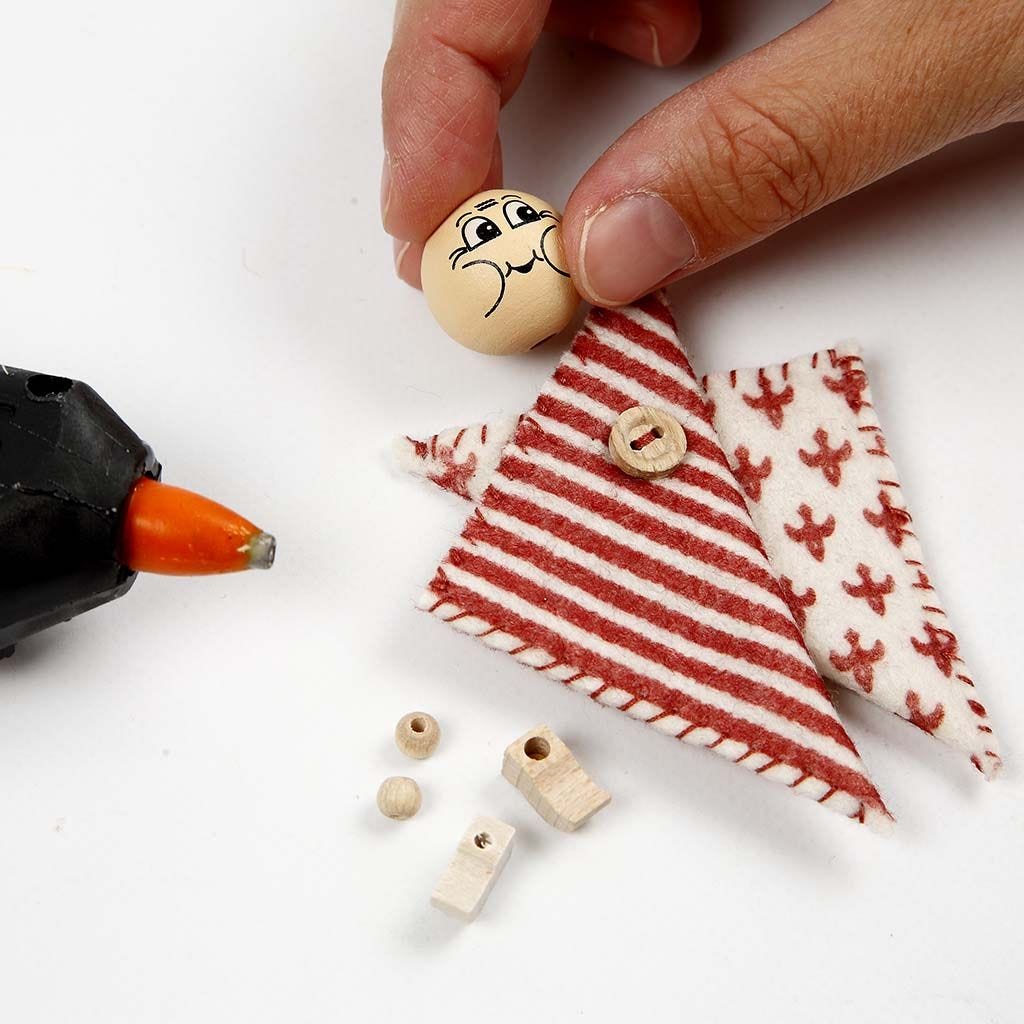 5
Glue on the head, hands and wooden clogs.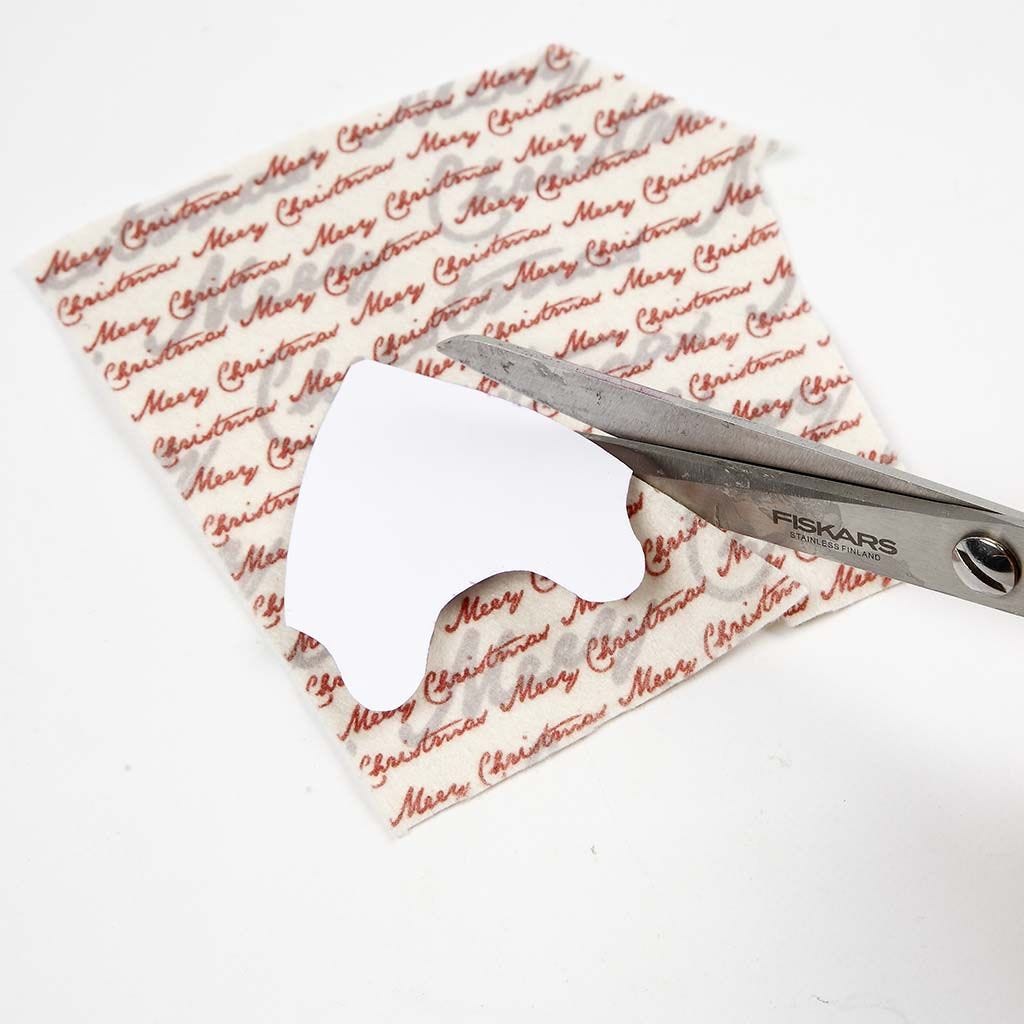 6
Cut a hat using the template.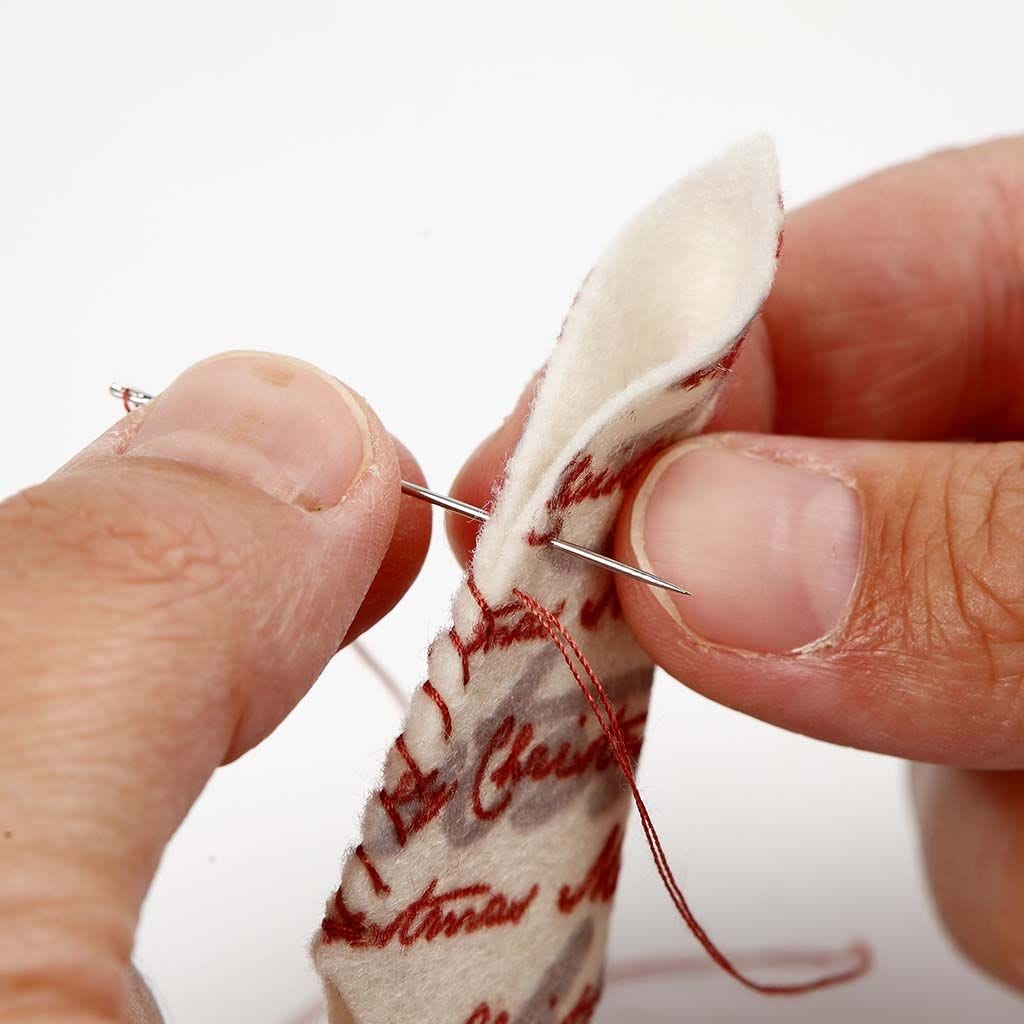 7
Sew the hat together and glue it onto the pixie's head.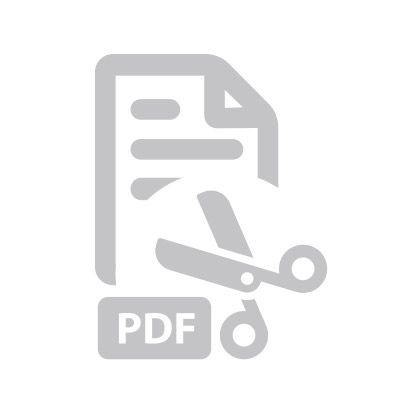 Attached file:
Download