Transfer Print with Textile Markers on a T-Shirt
Transfer Print with Textile Markers on a T-Shirt
This T-shirt is decorated with a design printed onto transfer paper which is then cut out and decorated with textile markers. The finished design is fixed onto the T-shirt with an iron. How to do it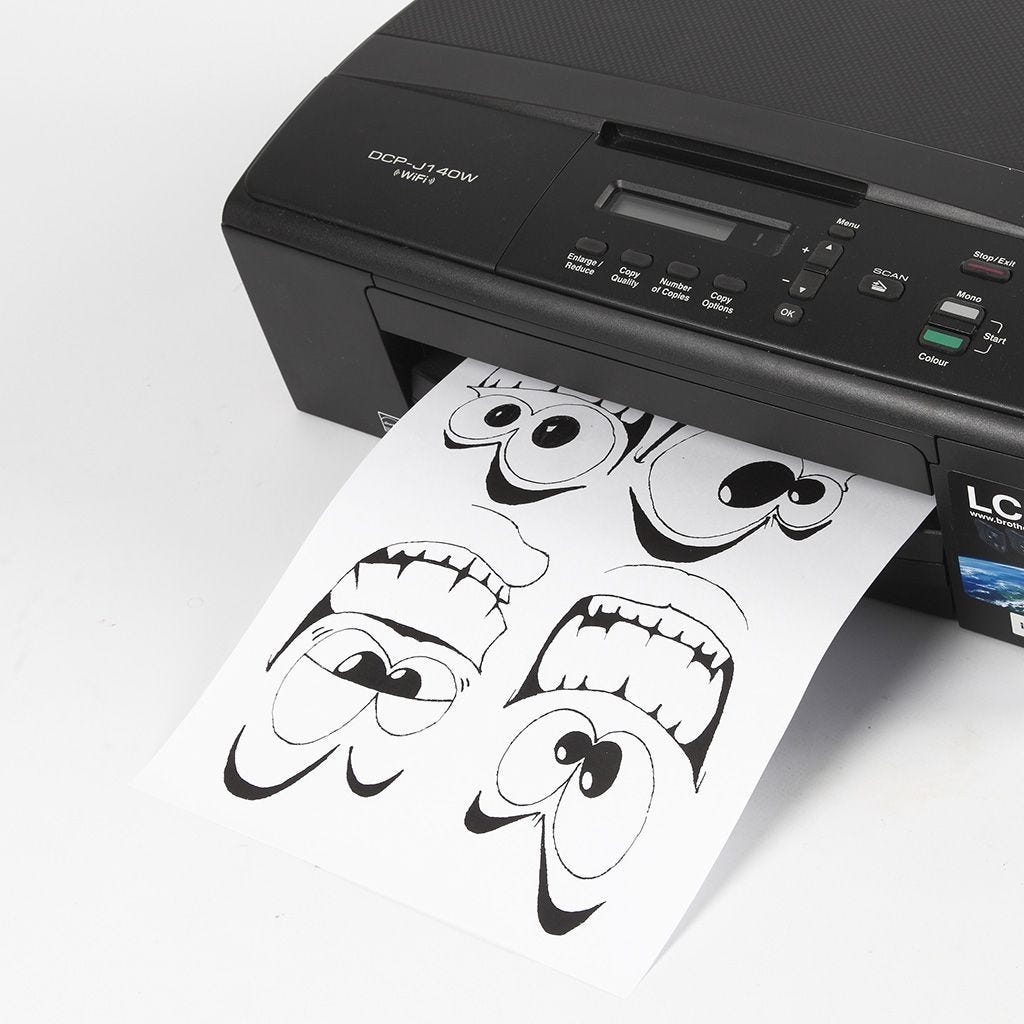 1
Place the transfer paper in an inkjet printer and print out the designs available as a separate PDF-file for this idea. NB: print onto the soft side of the transfer paper.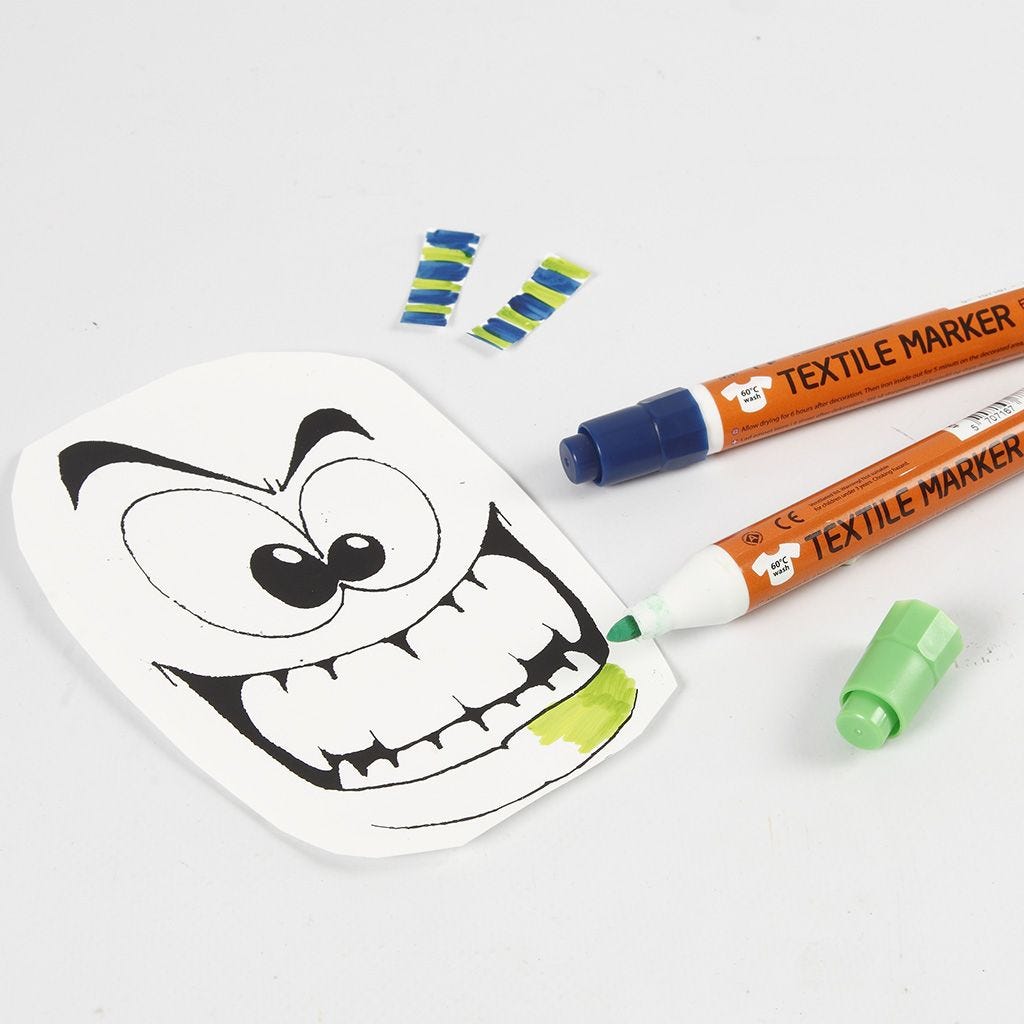 2
Cut out your chosen design and colour it in with textile markers. A TIP: the cut-away paper may be decorated and cut into your chosen shape.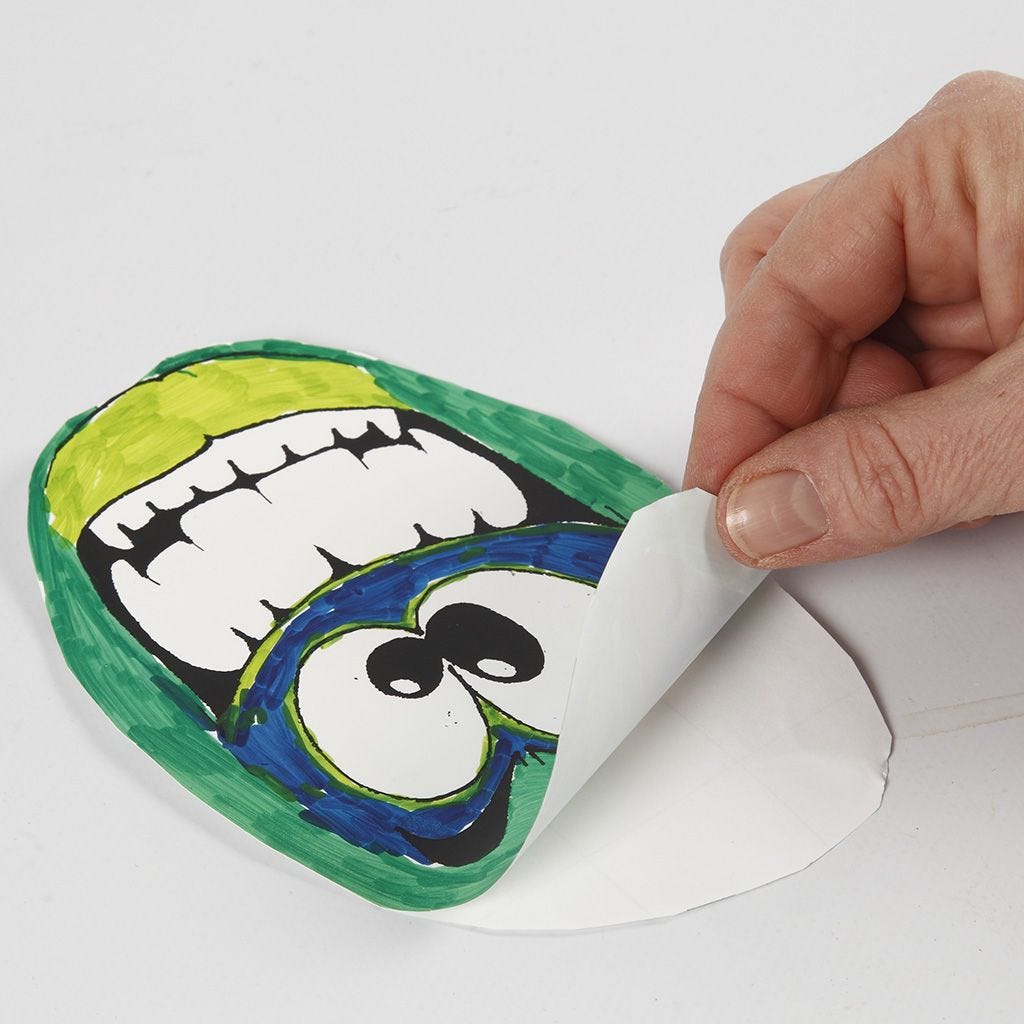 3
Separate the backing paper from the transfer and place the design onto the T-shirt.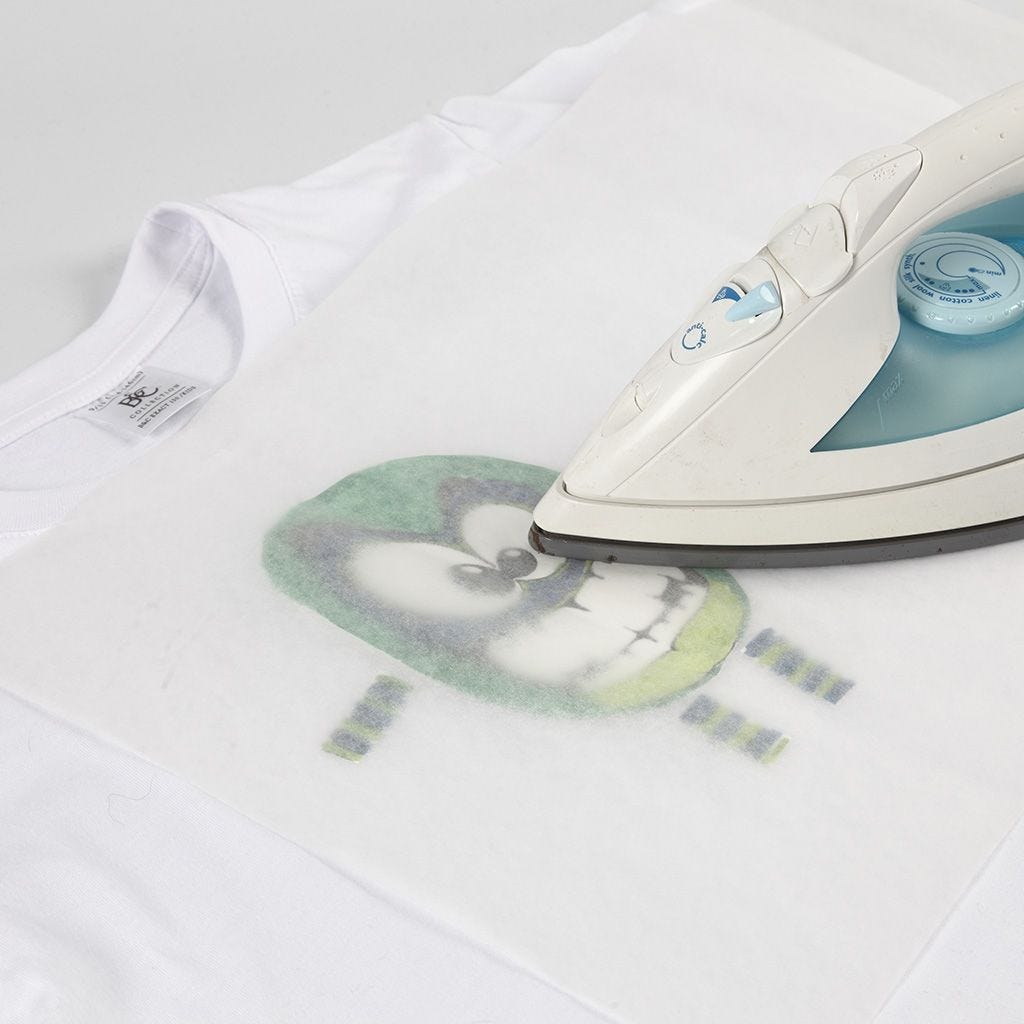 4
Place a piece of baking paper on top of the design and fix it with an iron on a medium setting.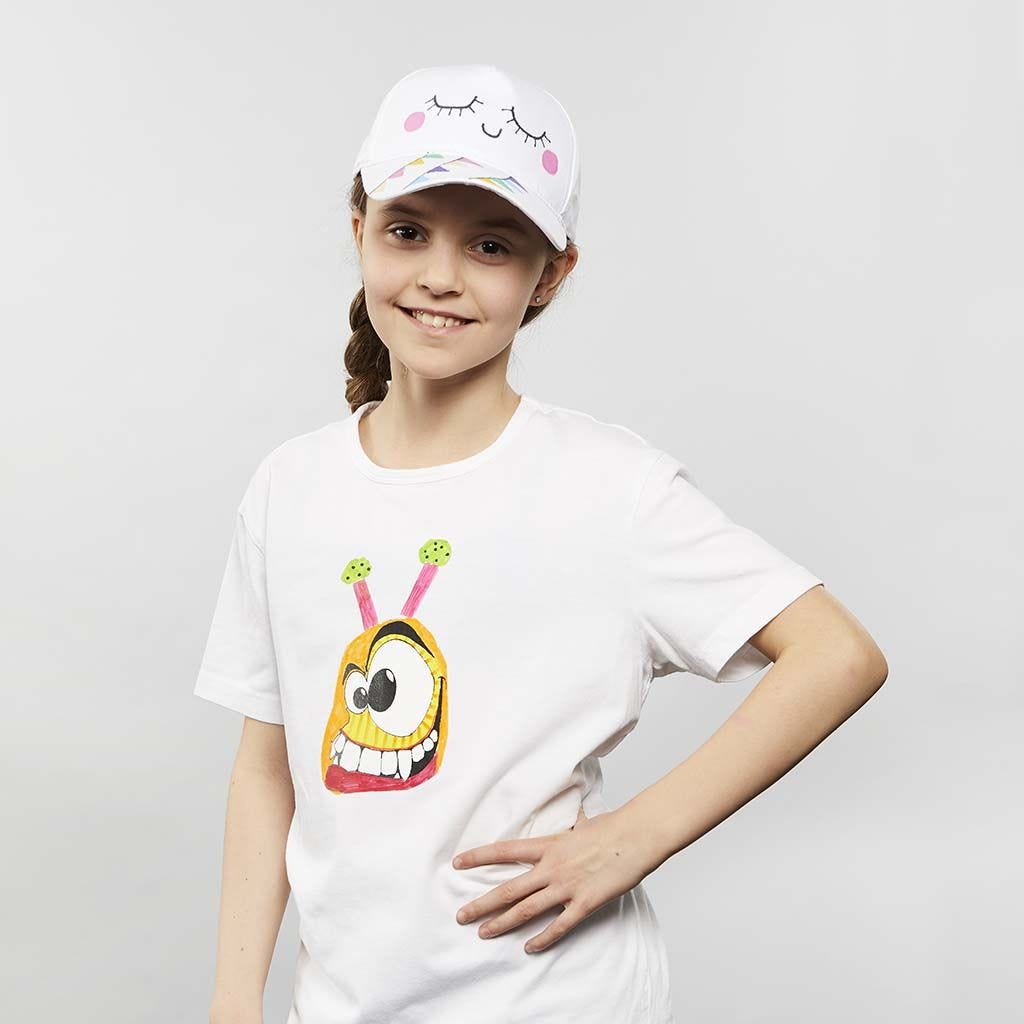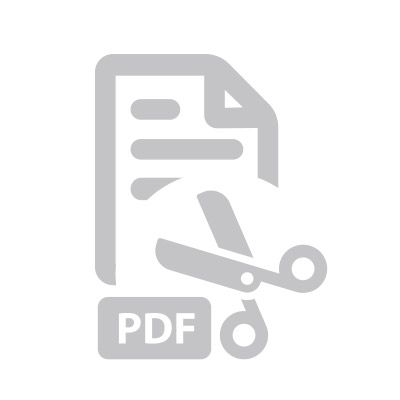 Attached file:
Download