Traditional Advent calendar from a canvas hanging organiser
Traditional Advent calendar from a canvas hanging organiser
Decorate a hanging organiser with felt, decorative ribbon and rub-on stickers to make a classic Christmas calendar with 24 pockets for Advent calendar presents.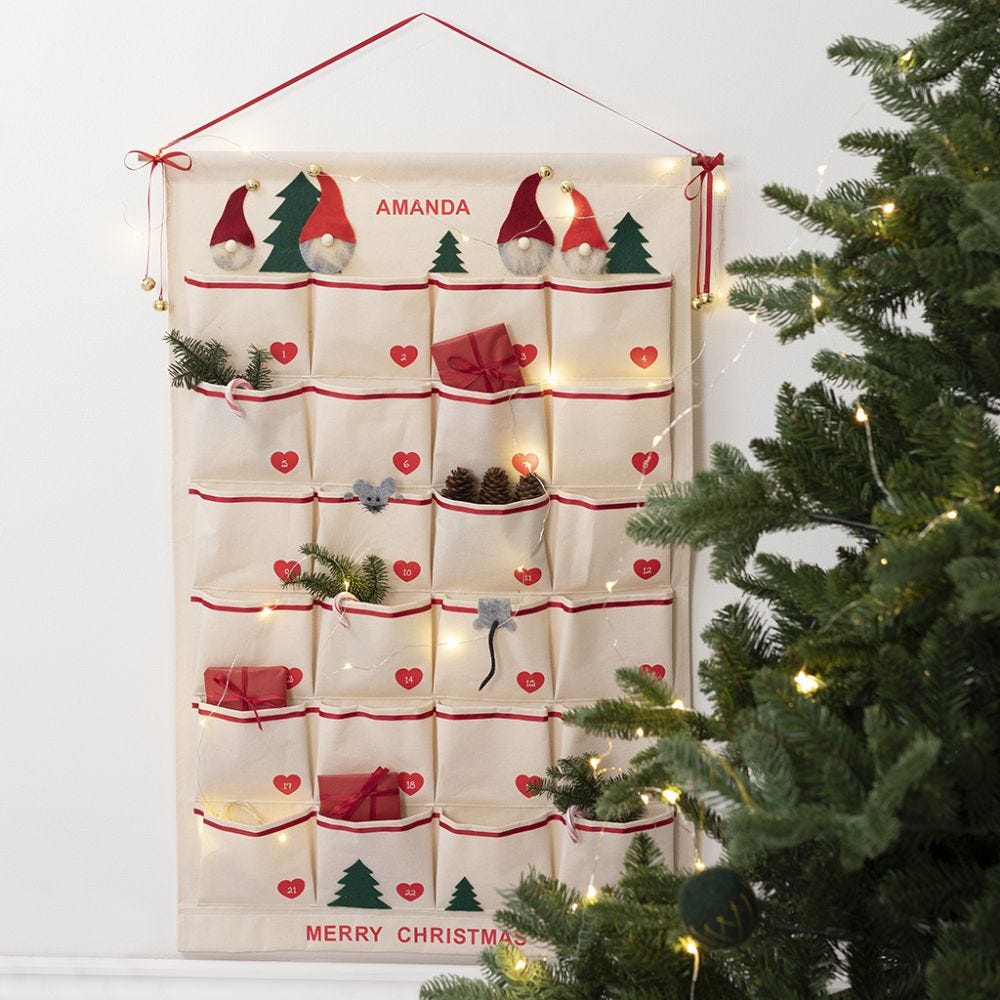 How to do it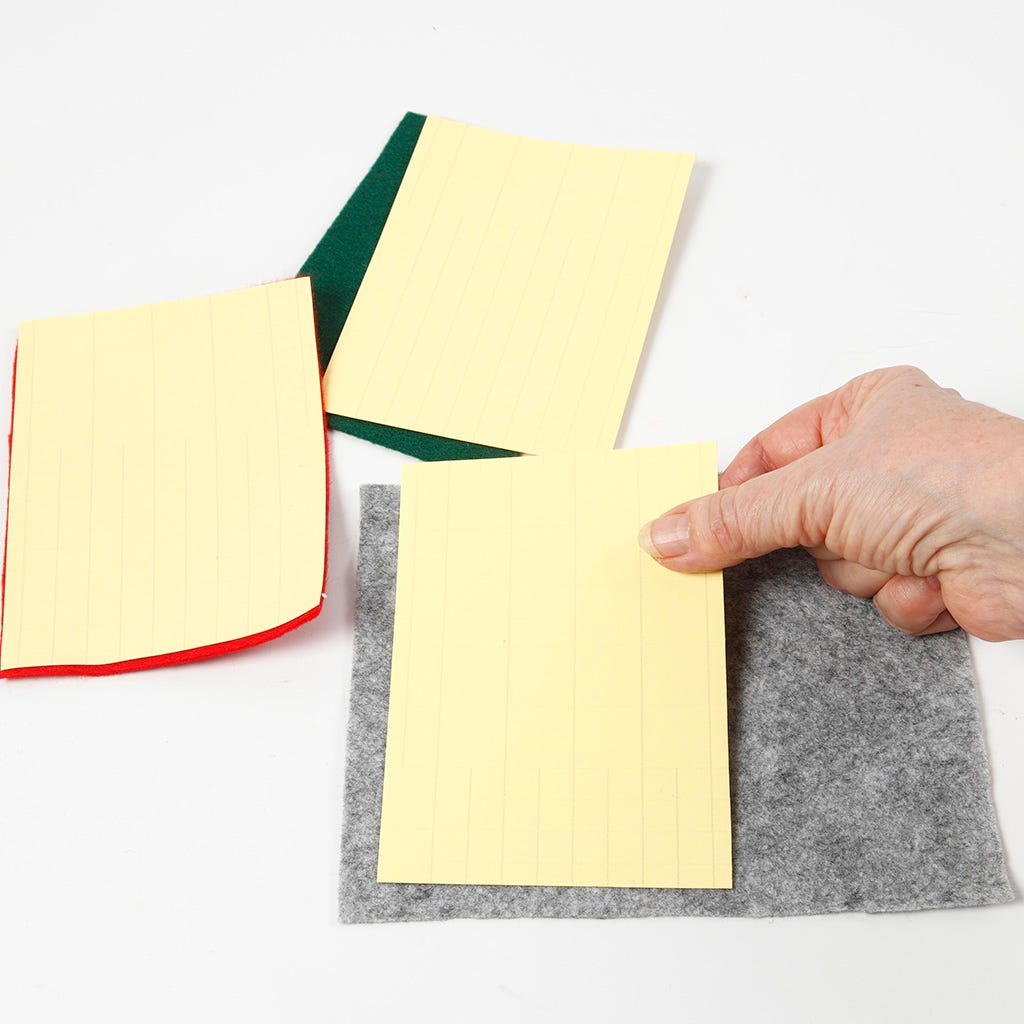 1
Cut double-sided foil tape into suitable sizes and attach them onto pieces of felt in your chosen colours.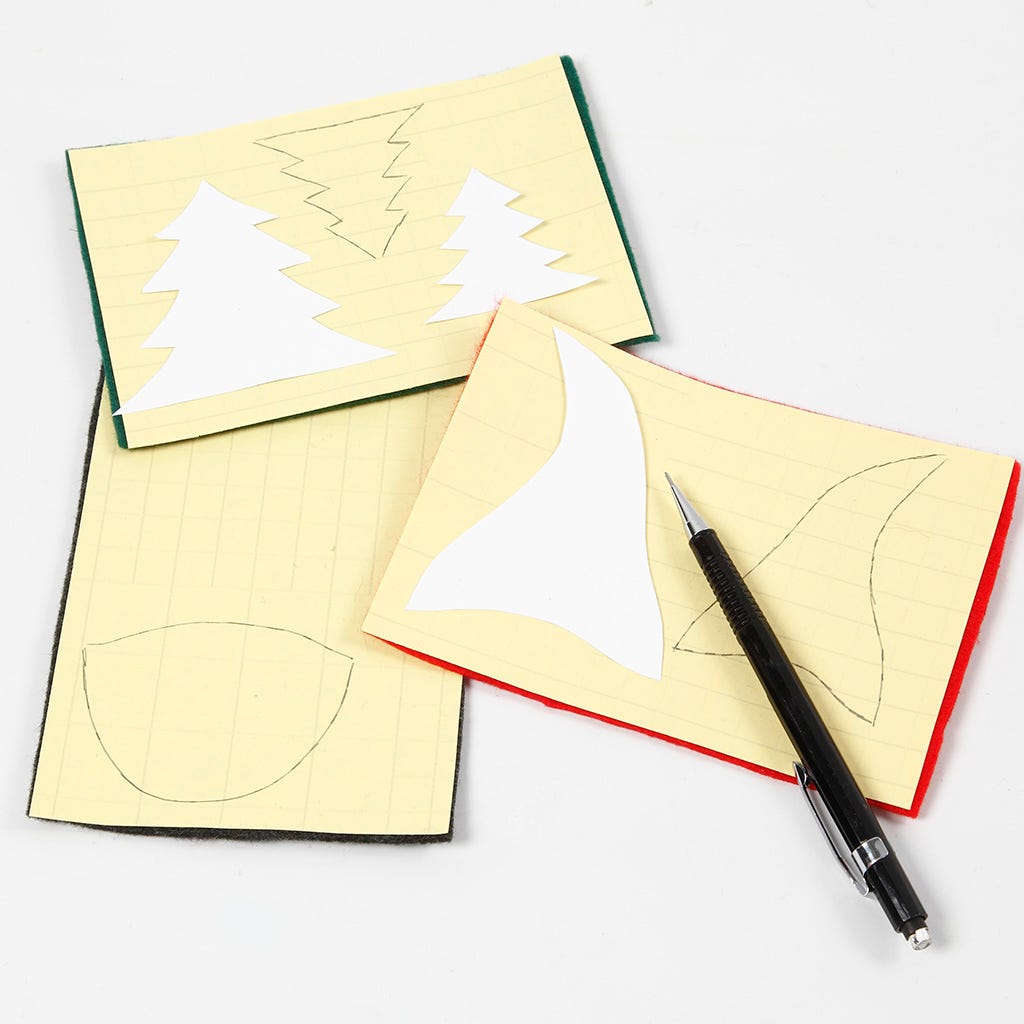 2
Print out the templates from the PDF file available on this page. Cut out the individual templates, copy them onto the back of the double-sided foil tape.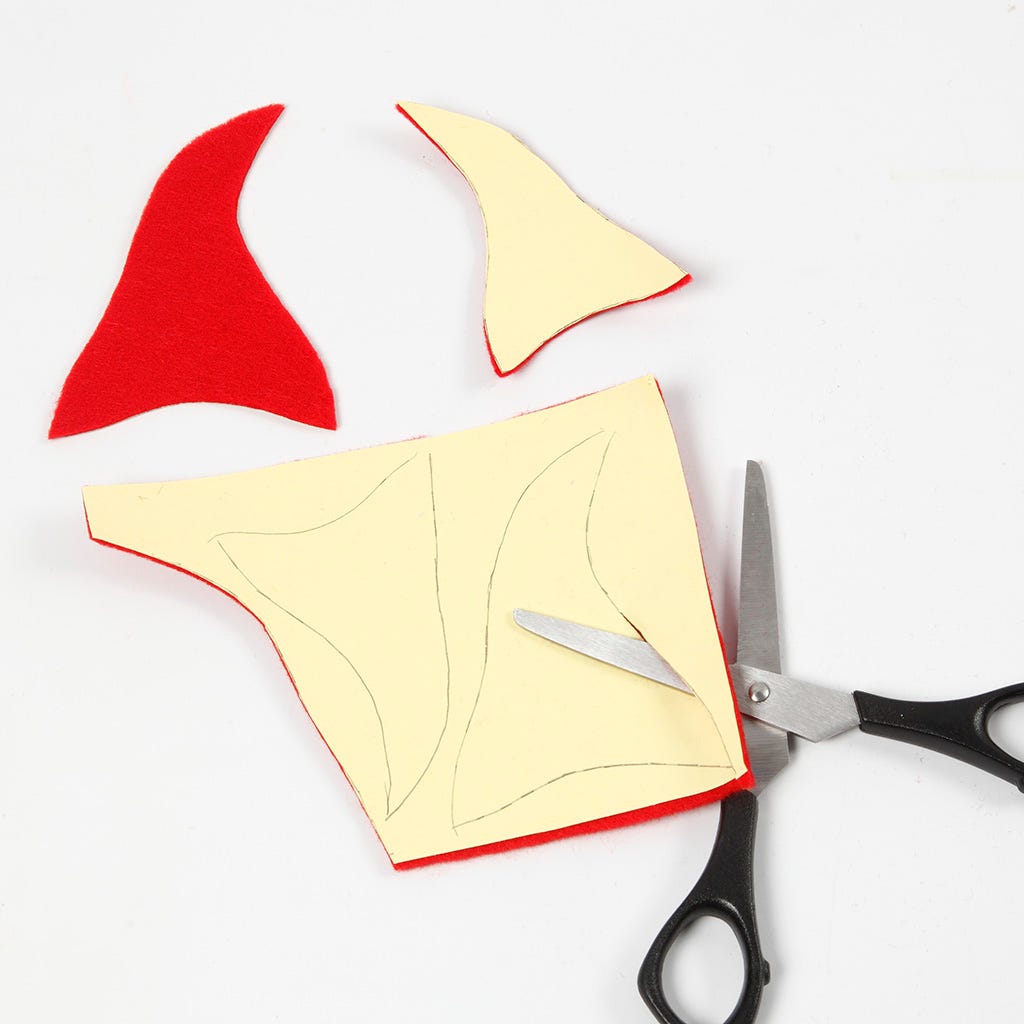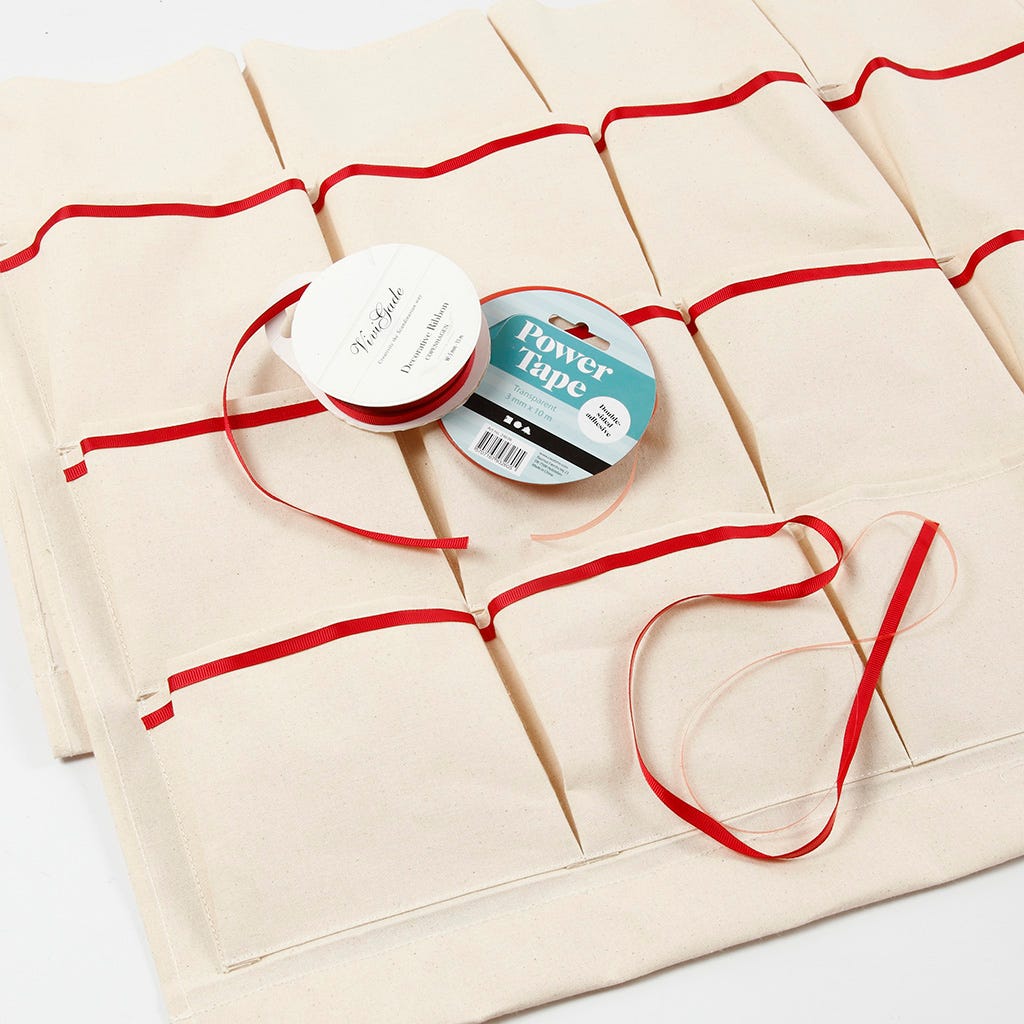 4
Cut pieces of decorative ribbon, each measuring approx. 80 cm. Attach double-sided power tape onto the ribbon and attach the ribbon onto the pockets right underneath the top border as shown in the photo.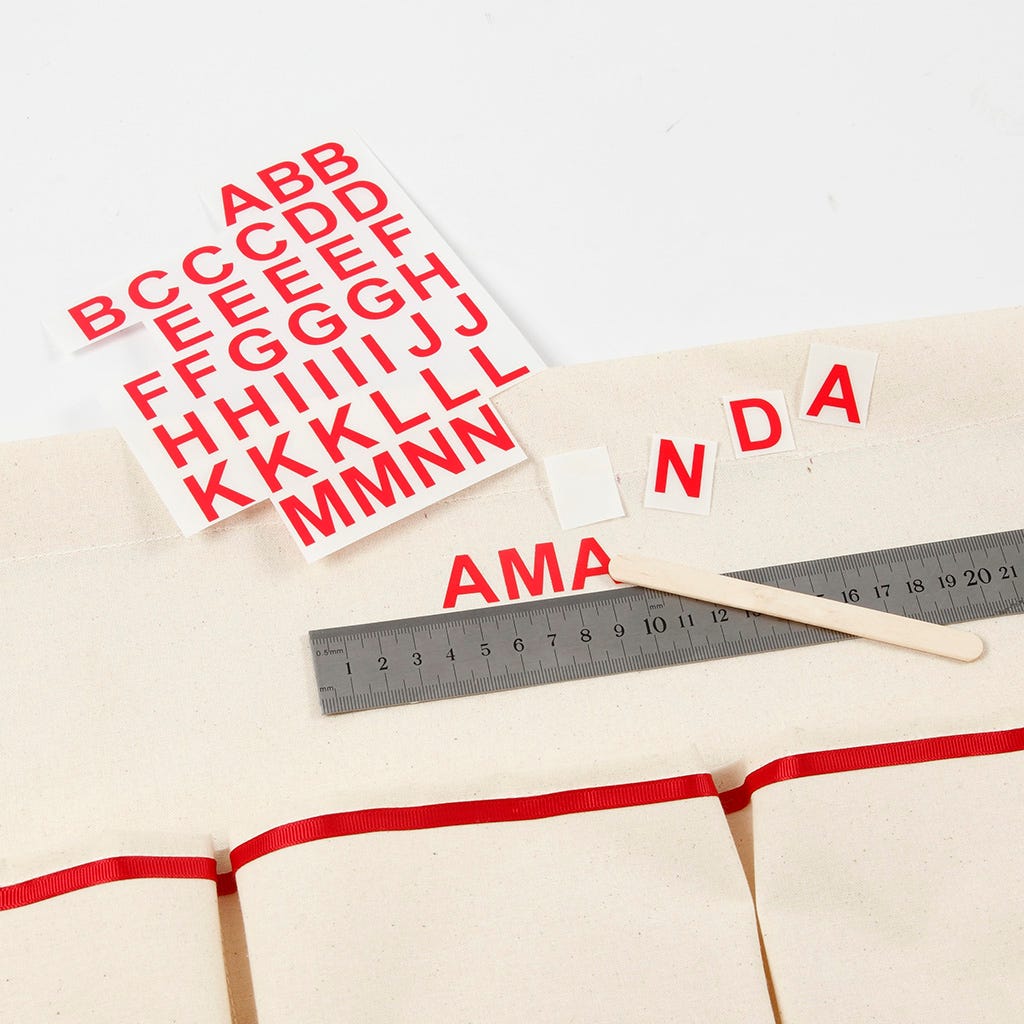 5
Cut the letters away from the sheet one by one to spell your chosen name. Rub the rub-on letter stickers onto the fabric. Follow the instructions on the packaging.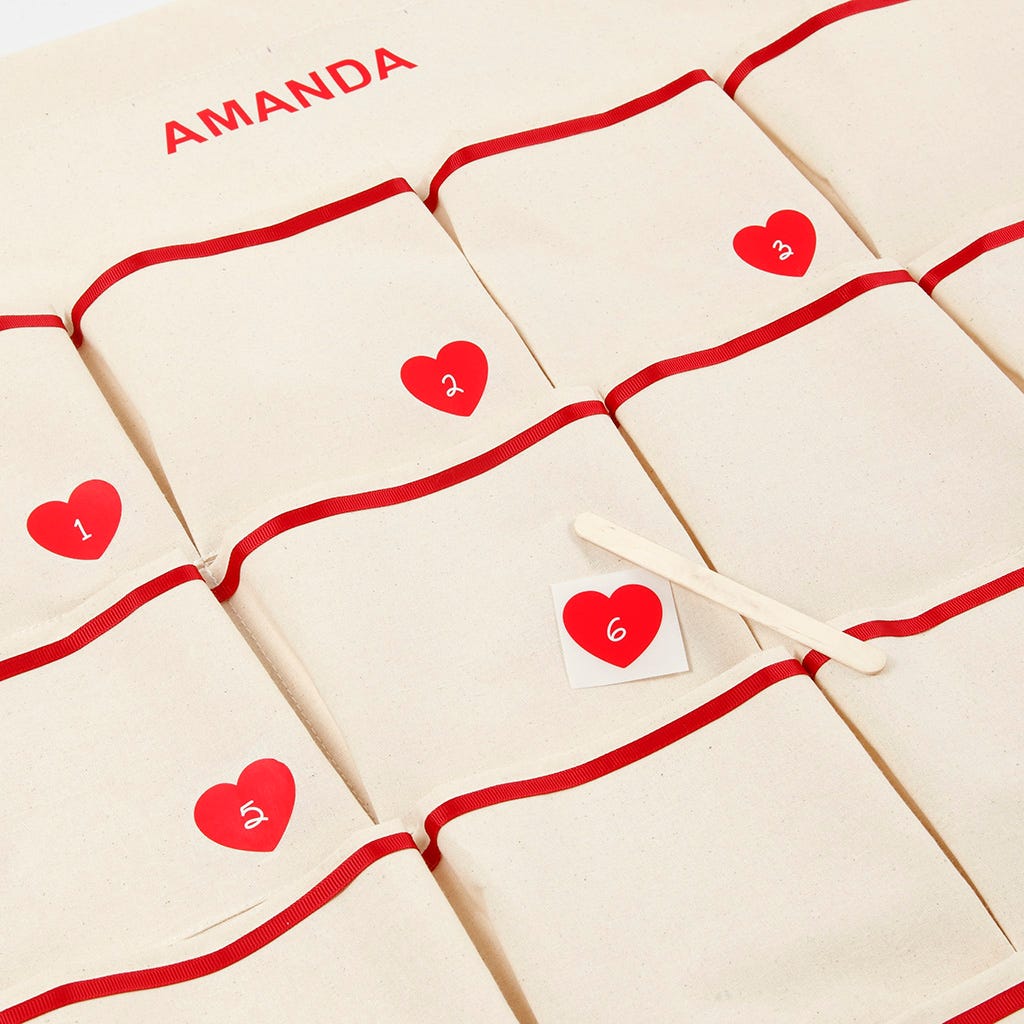 6
Rub the rub-on heart Advent numbers from 1 to 24 onto the pockets.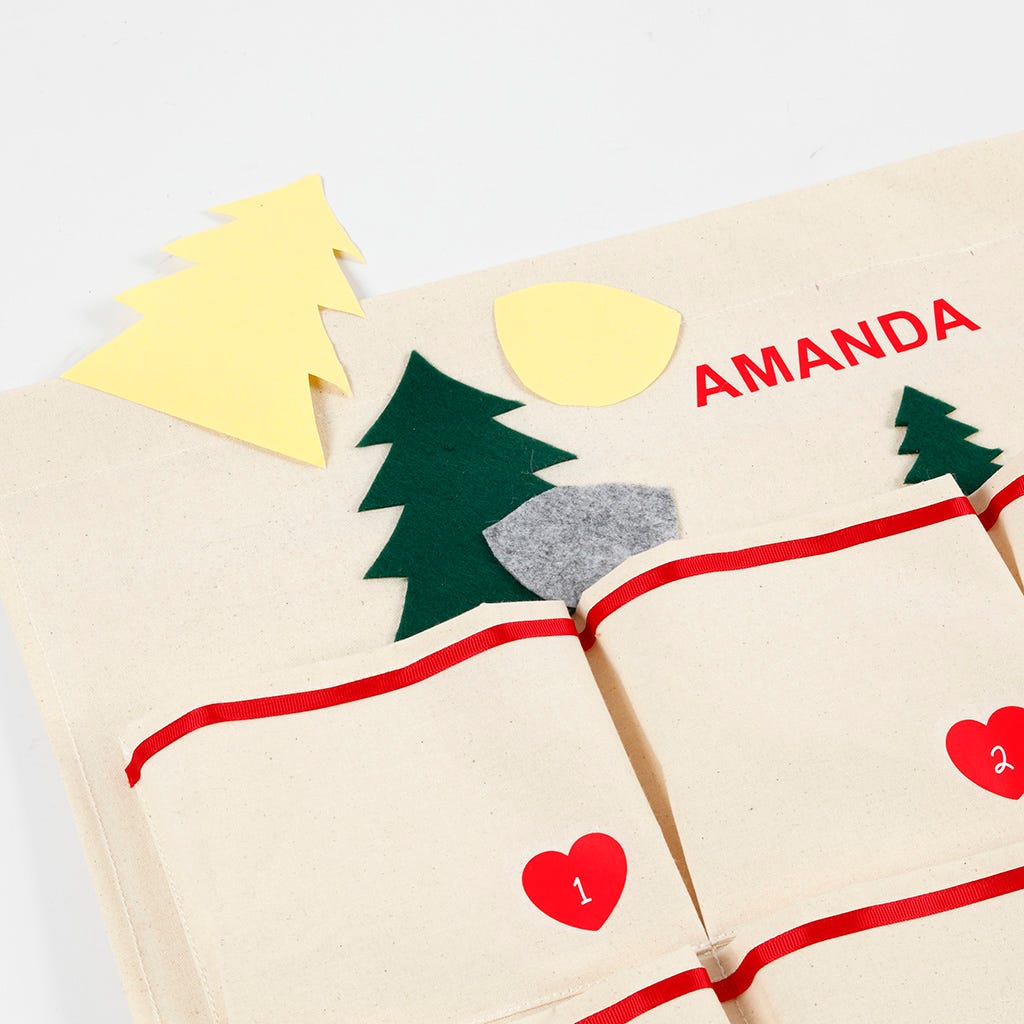 7
Remove the protective paper from the double-sided foil tape. Attach the designs onto the fabric organiser. Attach the hats at the end.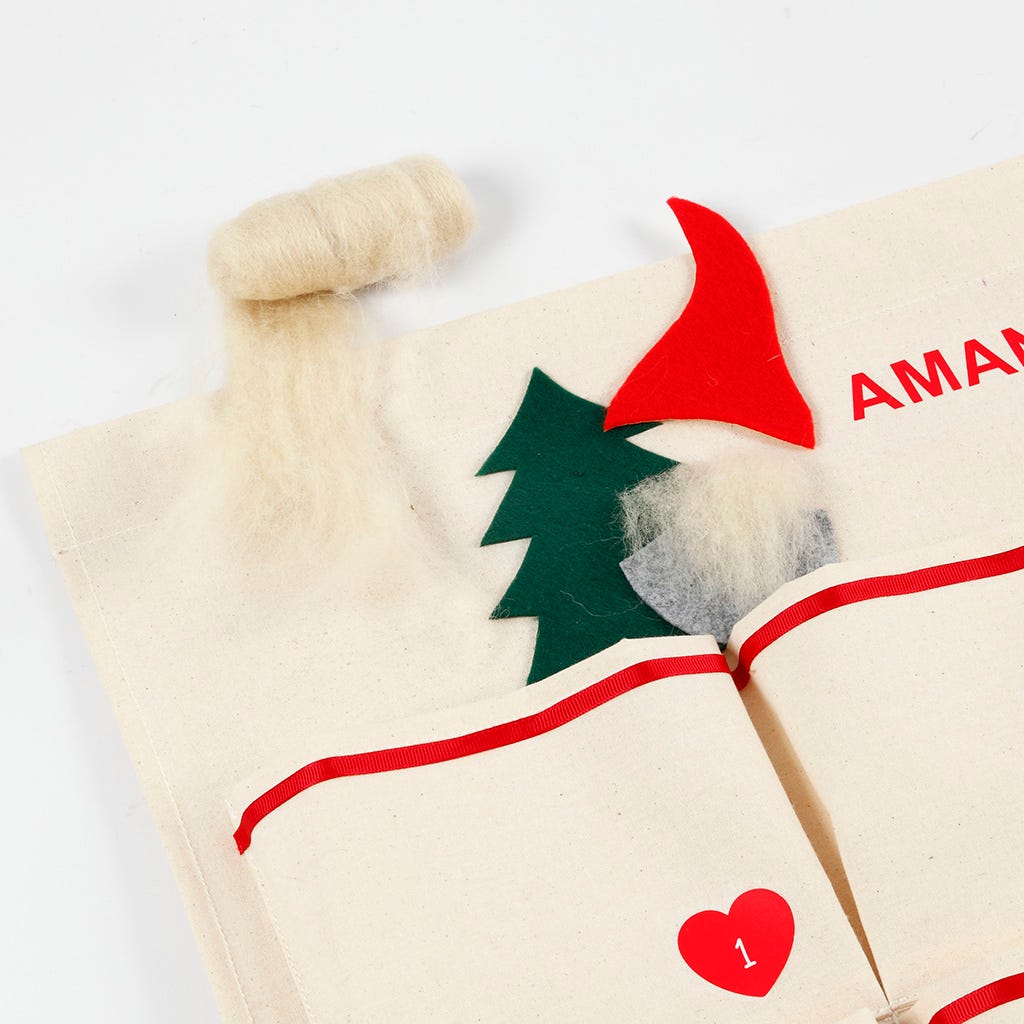 8
Tear a small wad of carded wool. Trim it at the top and place it on the piece of grey felt. Attach the red hat so that it covers the top 2 mm of the grey felt.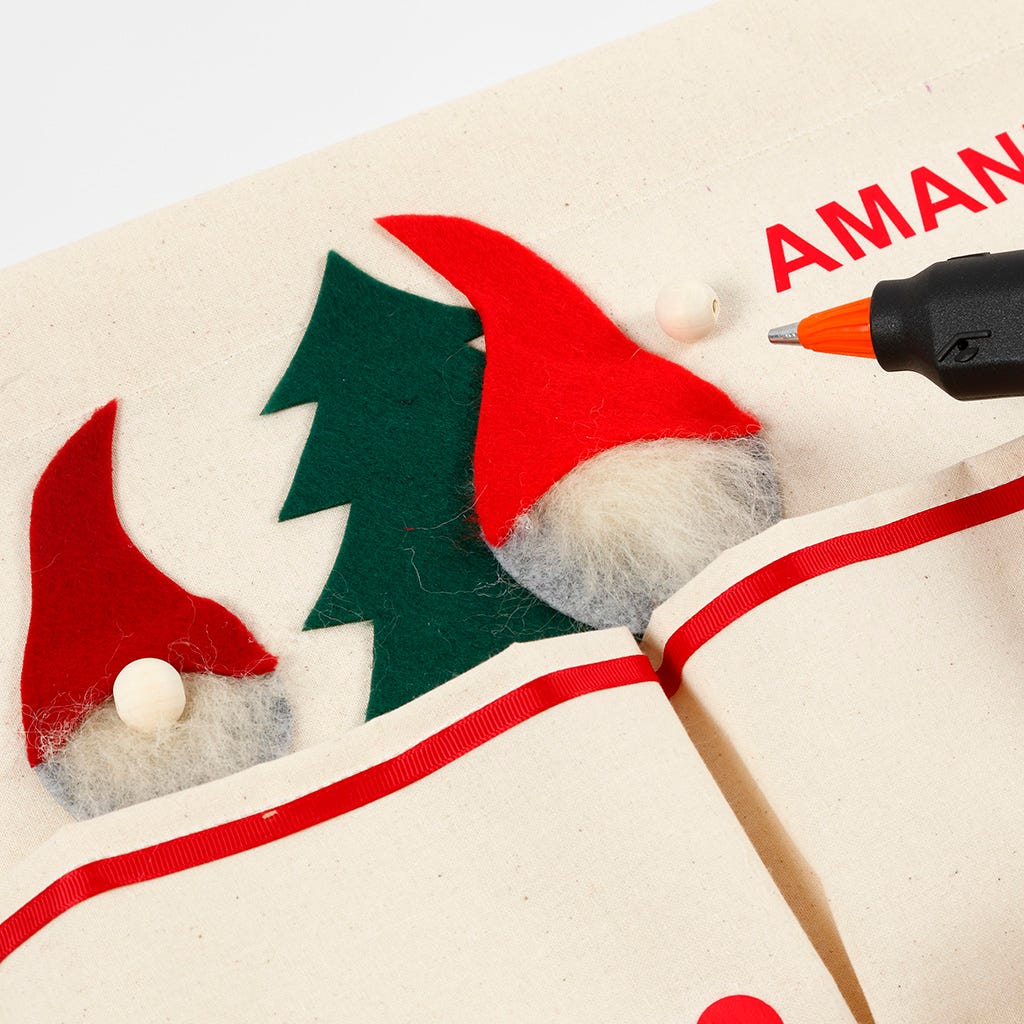 9
Attach wooden beads for the noses using a glue gun.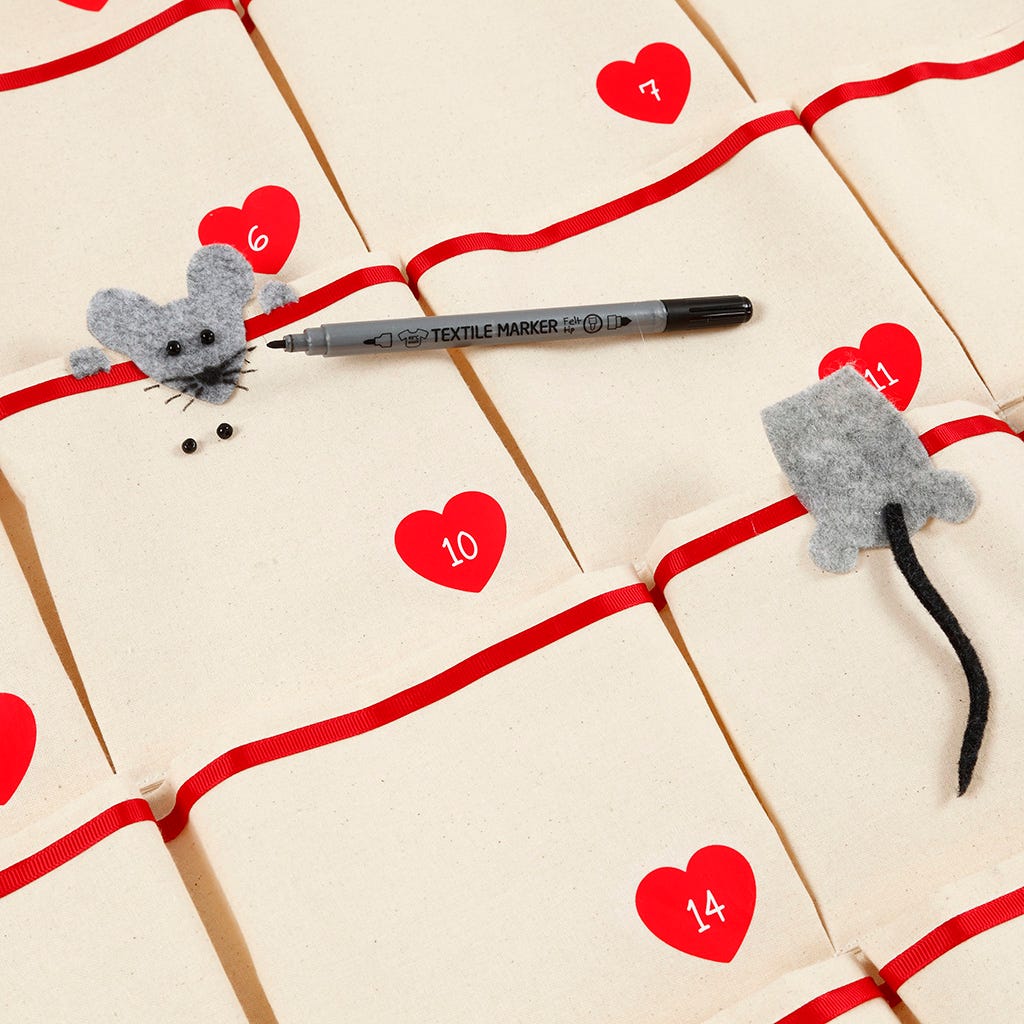 10
Mouse 1: Cut the mouse's head from felt. Attach felt onto the top part of the head, so that it is doubled over. Sew on rocaille seed beads for the eyes. Glue on a piece of black felt for the nose. Glue the mouse and its paws onto the Advent calendar. Draw whiskers using a textile marker. Mouse 2: Cut the mouse's body from felt. Let the body slightly protrude over the edge and fold it inside the pocket when gluing it in place. Roll a narrow piece of black felt together with double-sided adhesive tape to keep it in place. Trim to make a tail and attach it onto the body using a glue gun.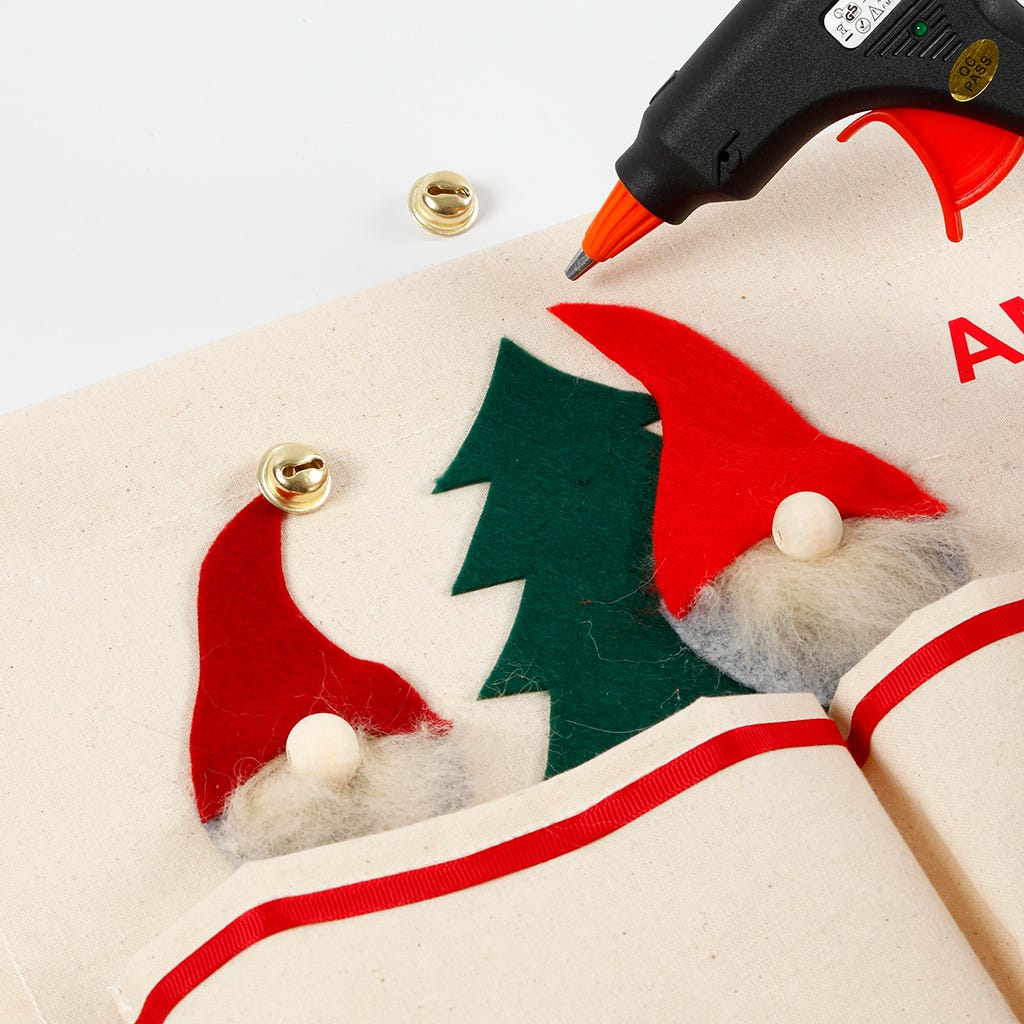 11
Glue bells onto the tips of the elves hats.
12
Tie a piece of decorative ribbon onto both ends of the stick. Trim the ends and glue the knot onto the back of the stick. Cut another piece of decorative ribbon for the bow. Tie the bow on top of the knot. Glue bells onto both ends of the decorative ribbon.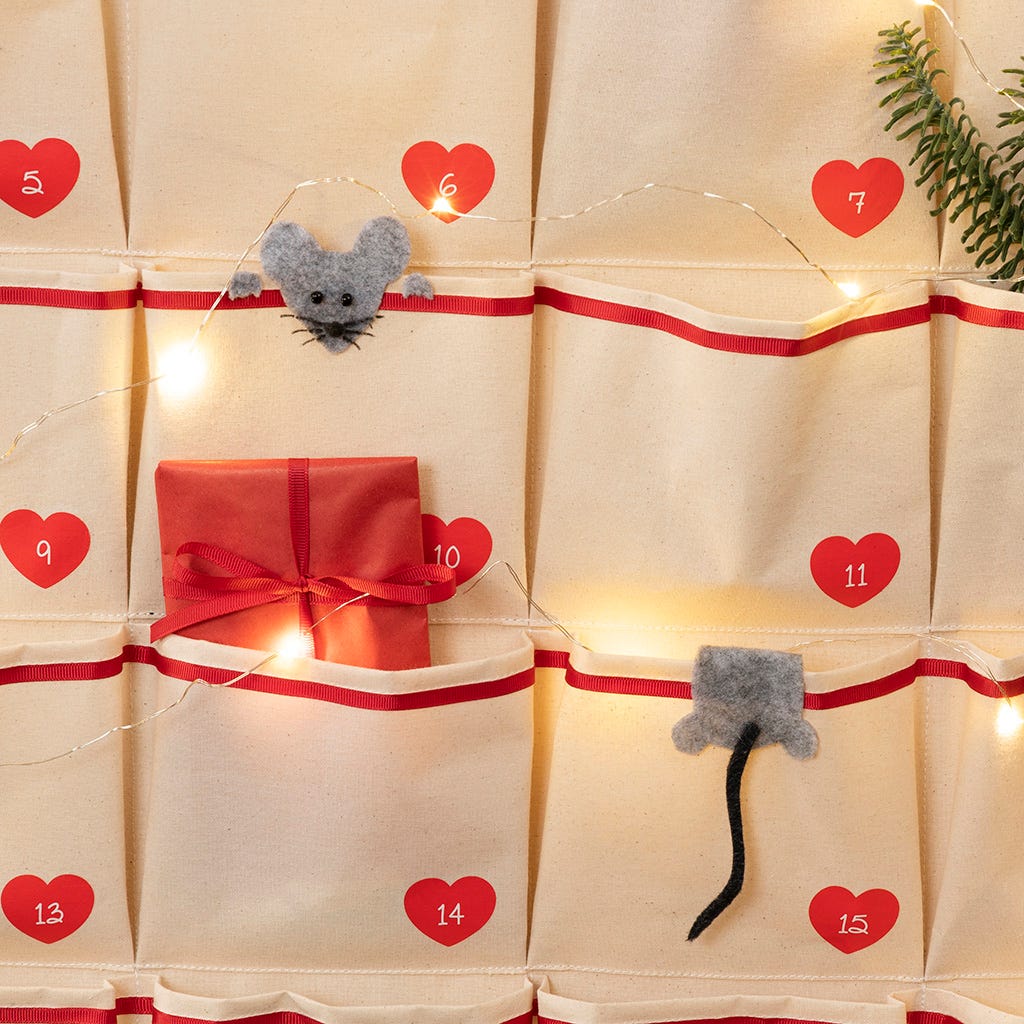 13
You may decorate with LED lights.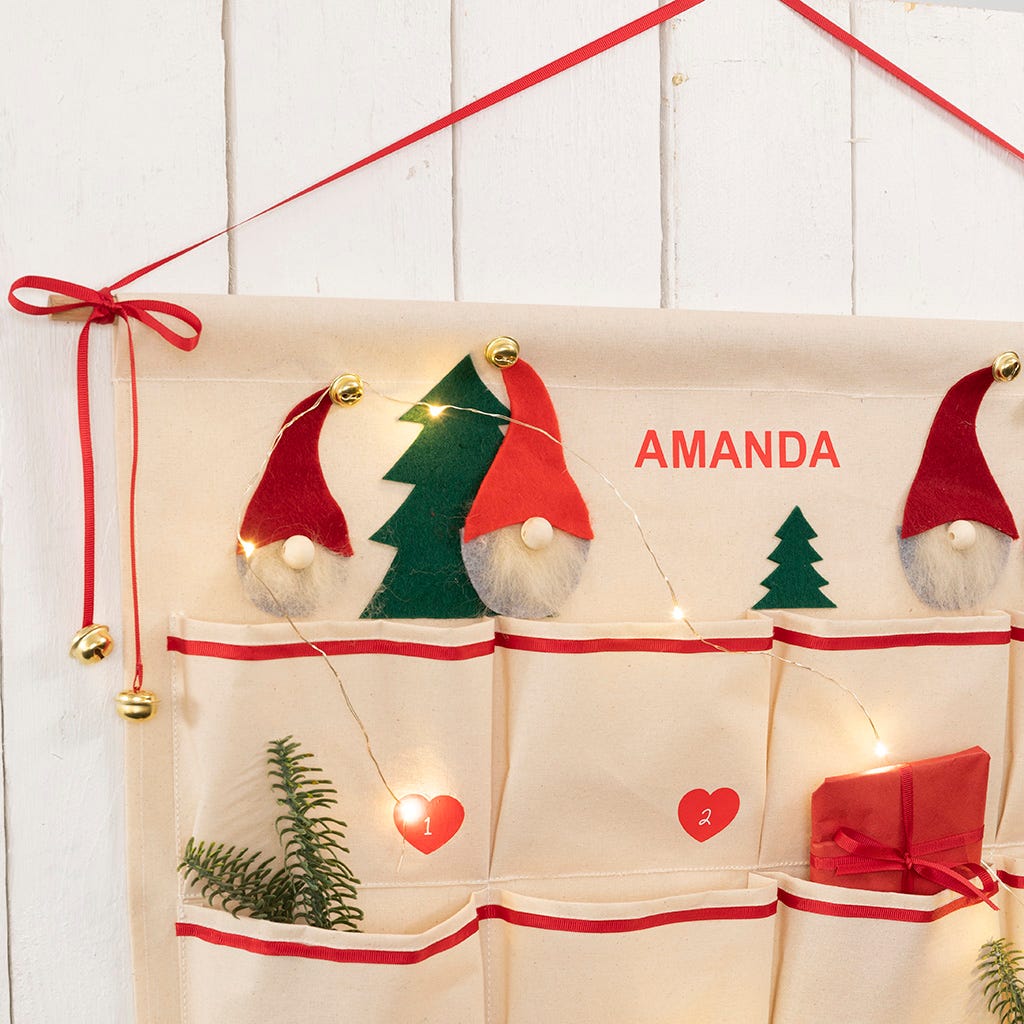 Attached file:
Download
Copyright © 2013-present Magento, Inc. All rights reserved.