Toadstools made from bobbins decorated with Silk Clay and googly eyes
Toadstools made from bobbins decorated with Silk Clay and googly eyes
Make these decorative toadstools from wooden bobbins decorated with Silk Clay and googly eyes. Attach the toadstools onto metal pegs which may be clipped onto the Christmas tree.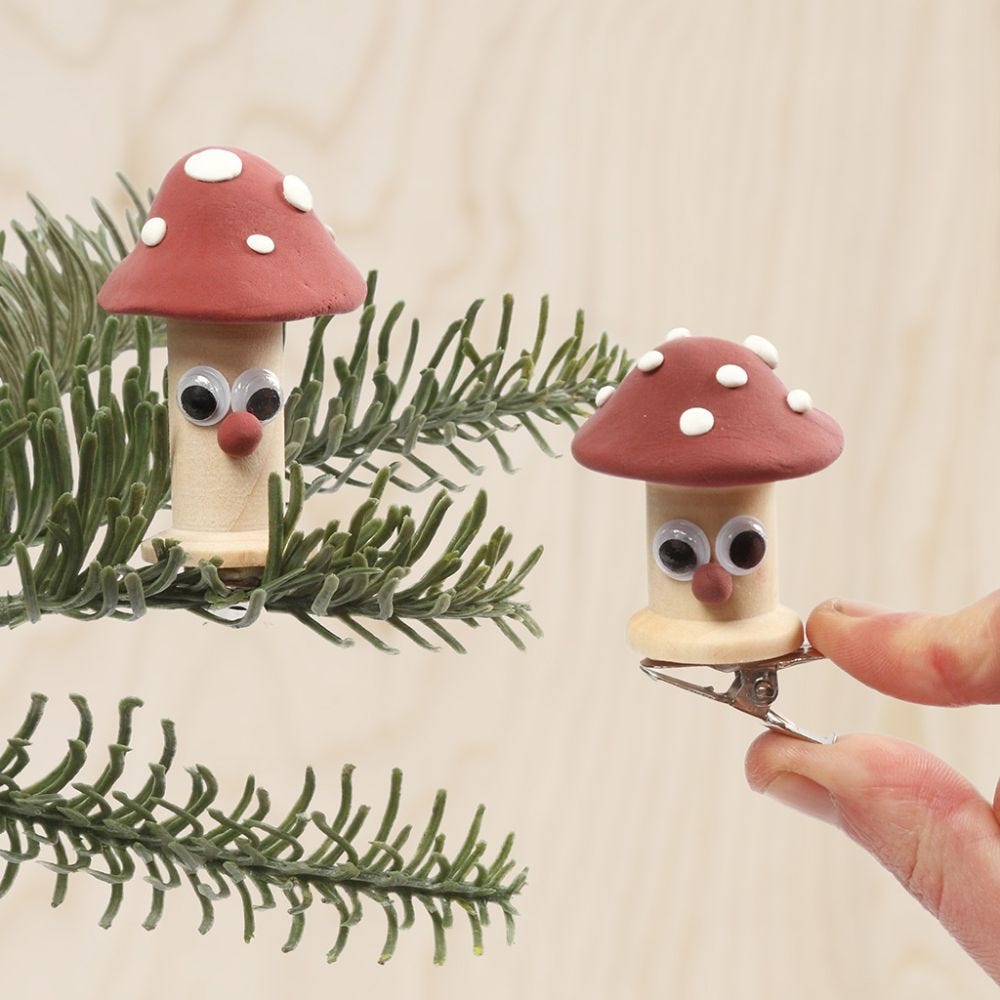 How to do it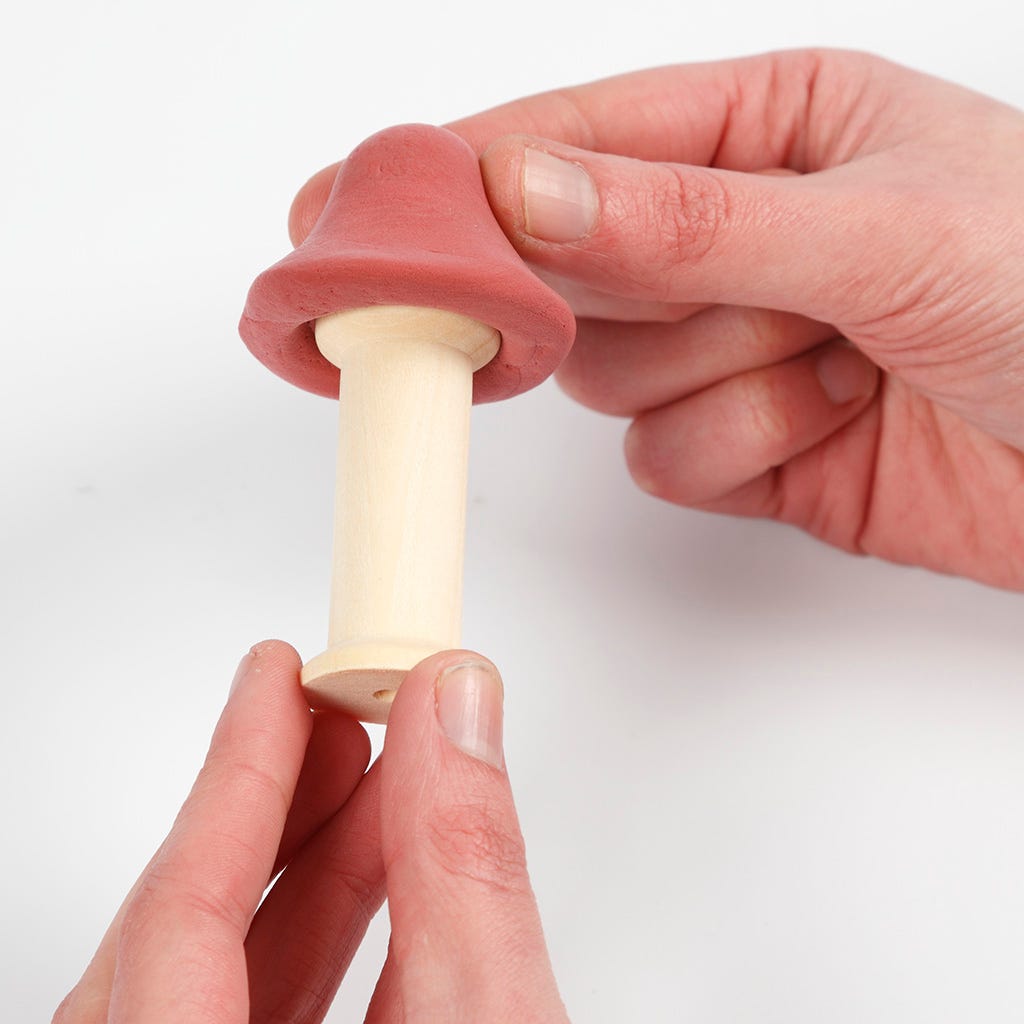 1
Model the toadstool cap from Silk Clay and push it over one end of the wooden bobbin. Silk Clay will stick to wood, papier-mâché etc. as long as it is moist. If the Silk Clay is drying out, then dab on a bit of water to make it stick again.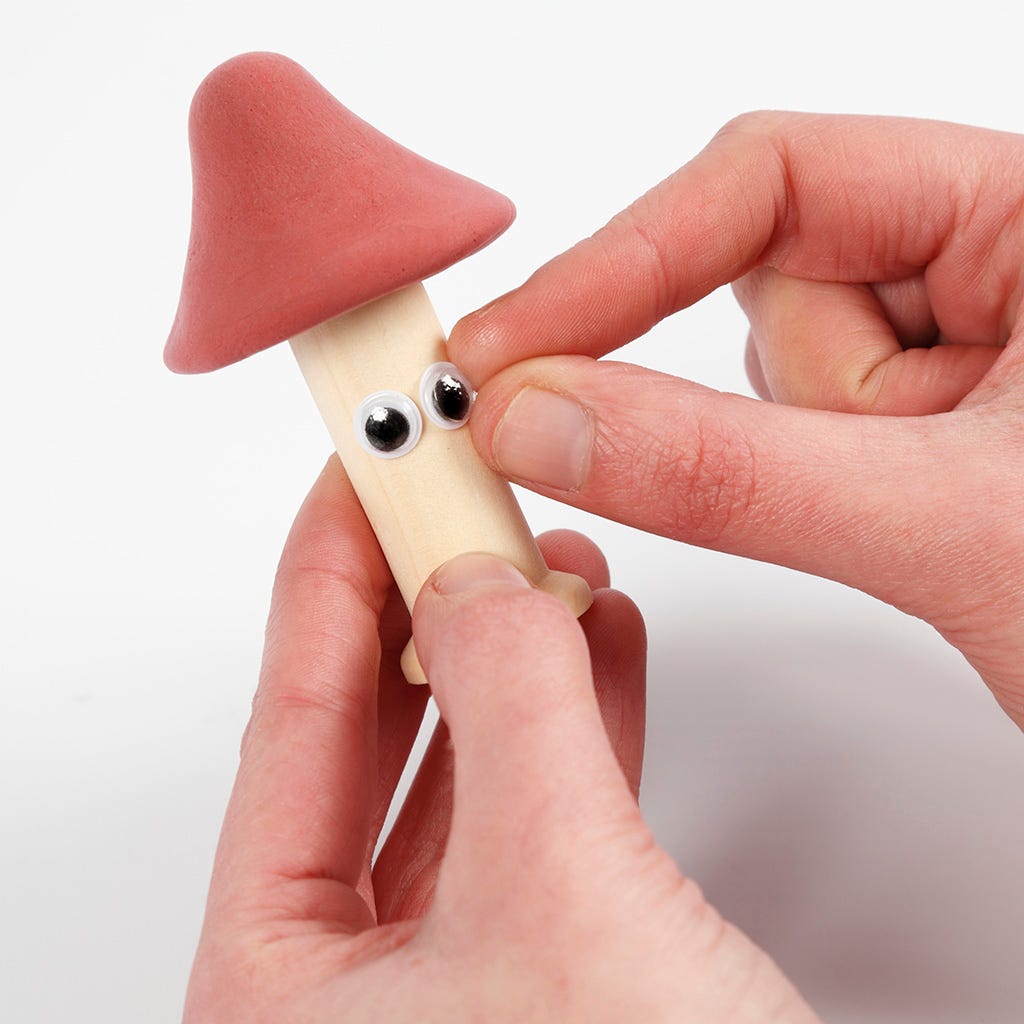 2
Attach googly eyes onto the wooden bobbin.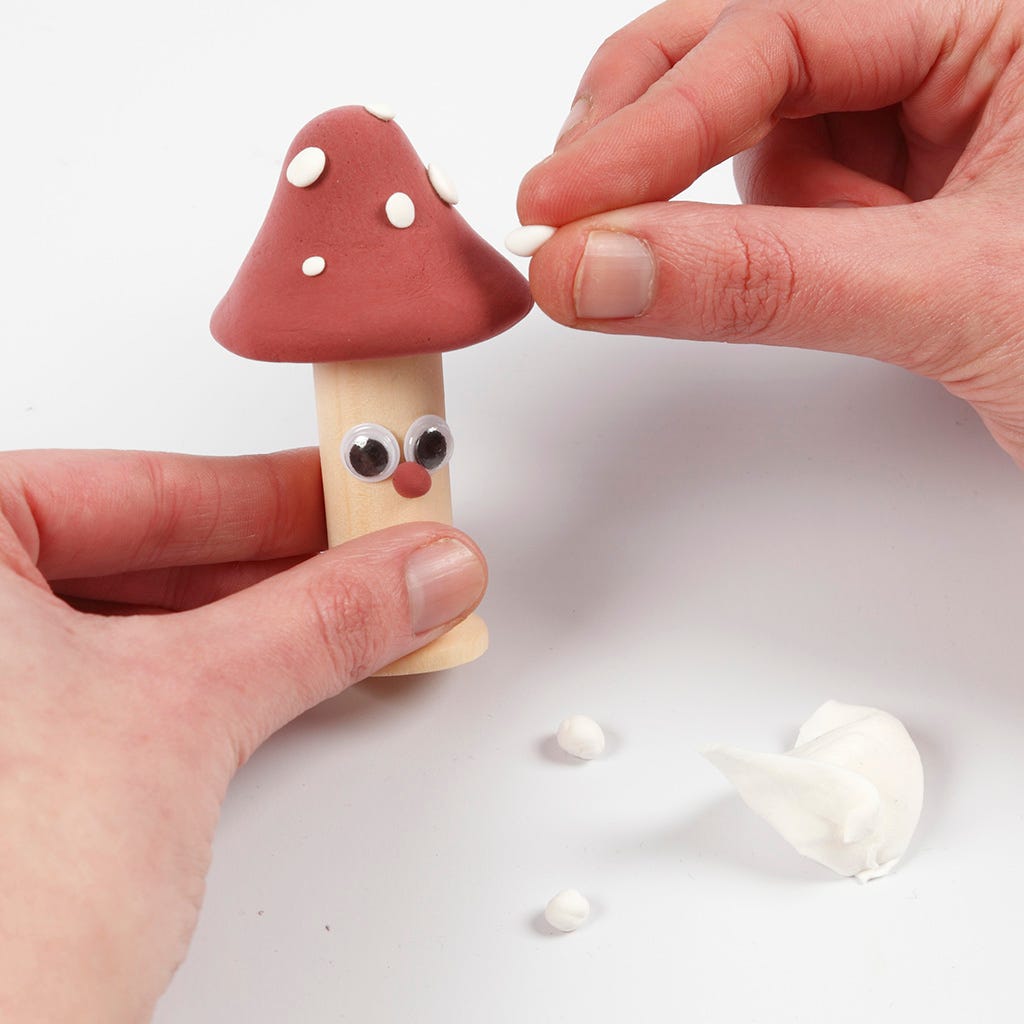 3
Model a round nose and the toadstool's spots from Silk Clay and lightly press them onto the toadstool.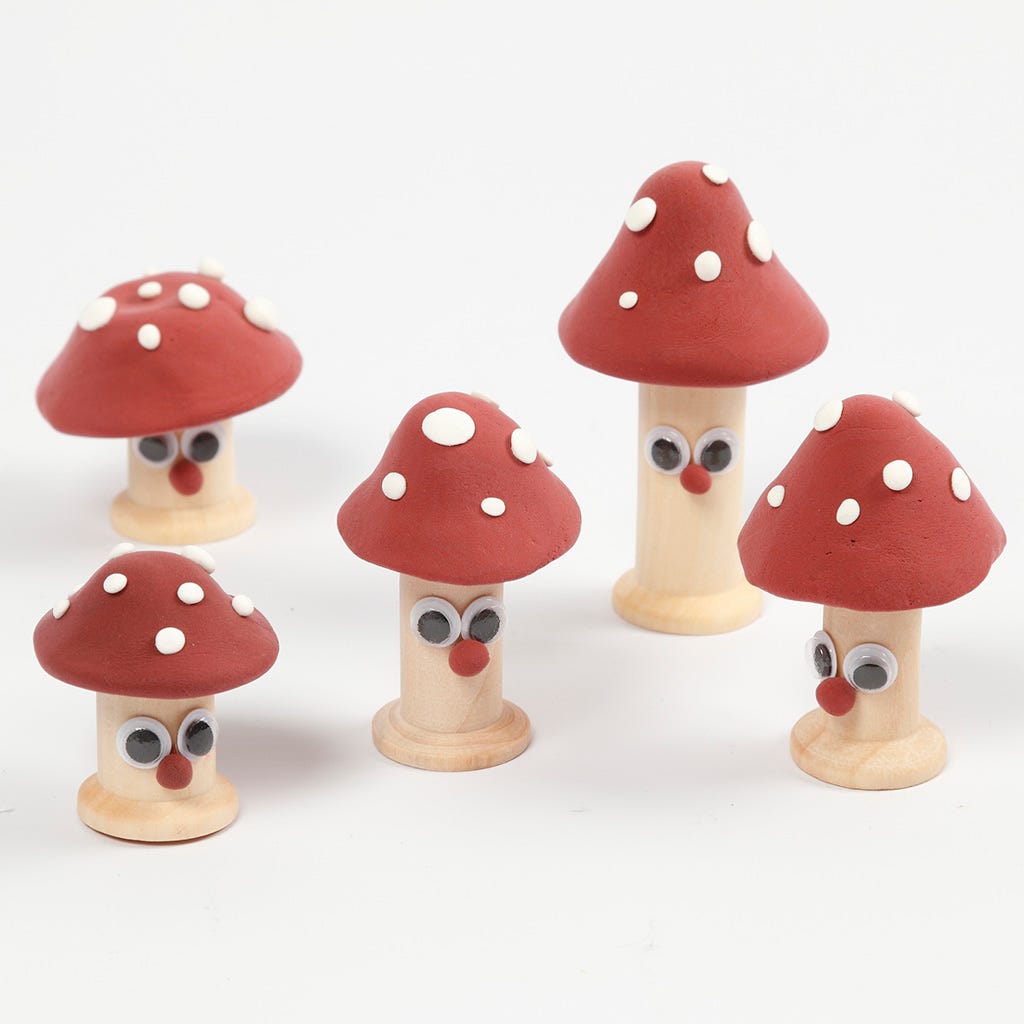 4
Create toadstools in different shapes and heights.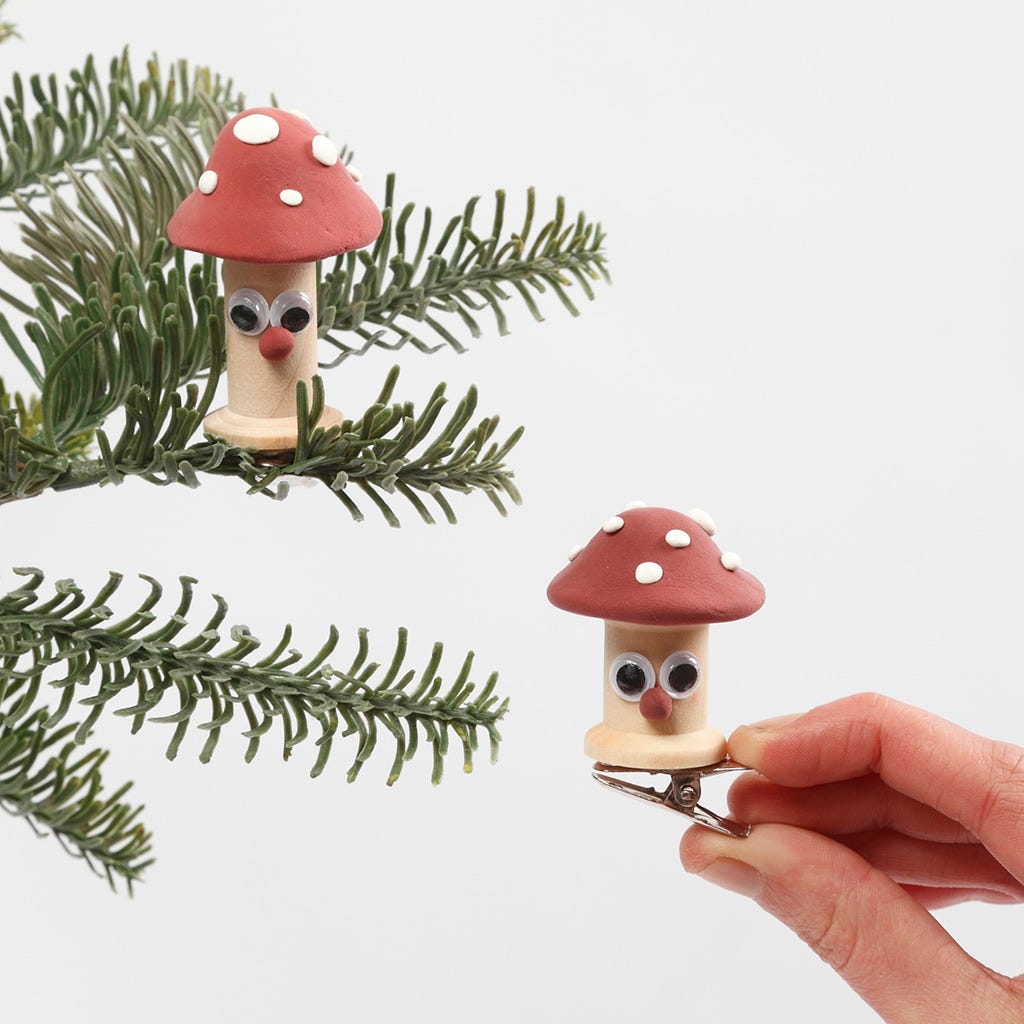 5
Glue a decorative metal peg or a clothes peg underneath the base of the wooden bobbin and use the toadstools for Christmas tree decorations.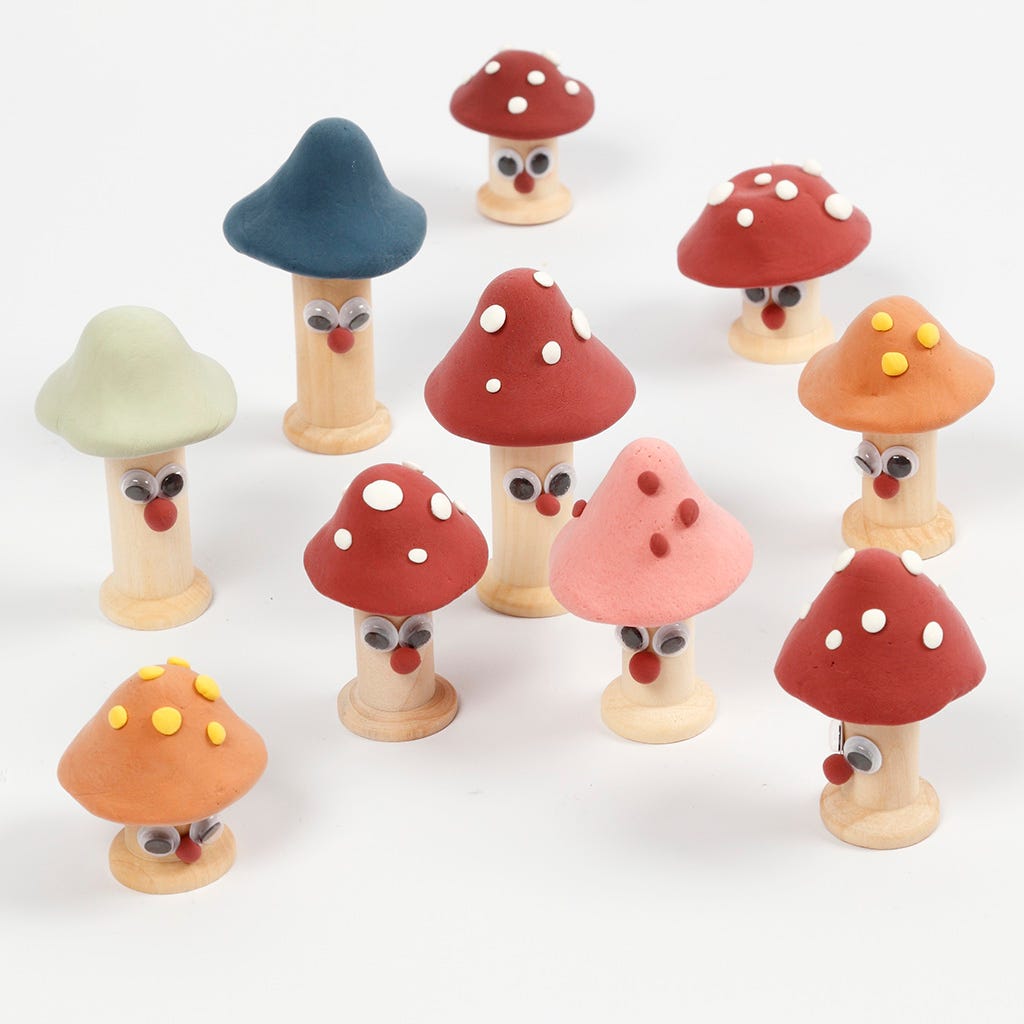 6
Make the toadstools in many different colours.