Tissue Paper Flowers on Bonsai Wire
Make beautiful tissue paper flowers from tissue paper pom-poms and twisted bonsai wire.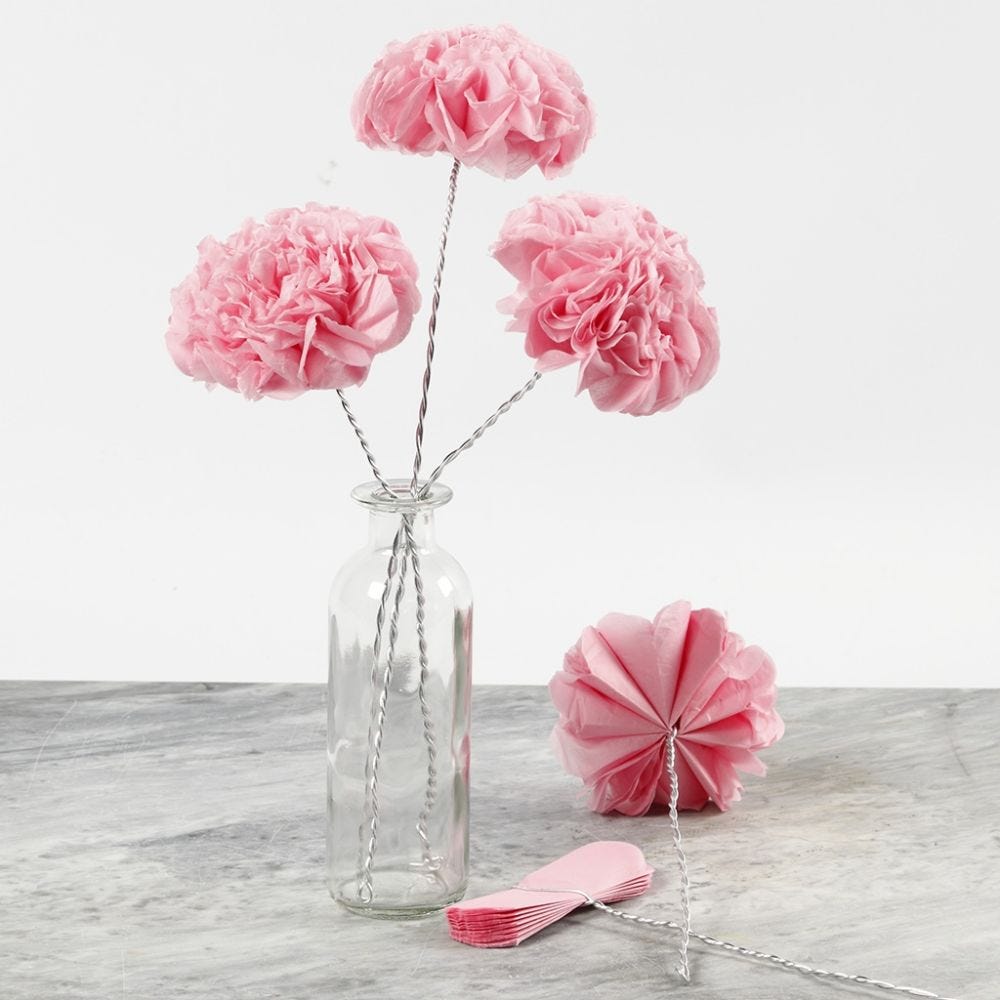 How to do it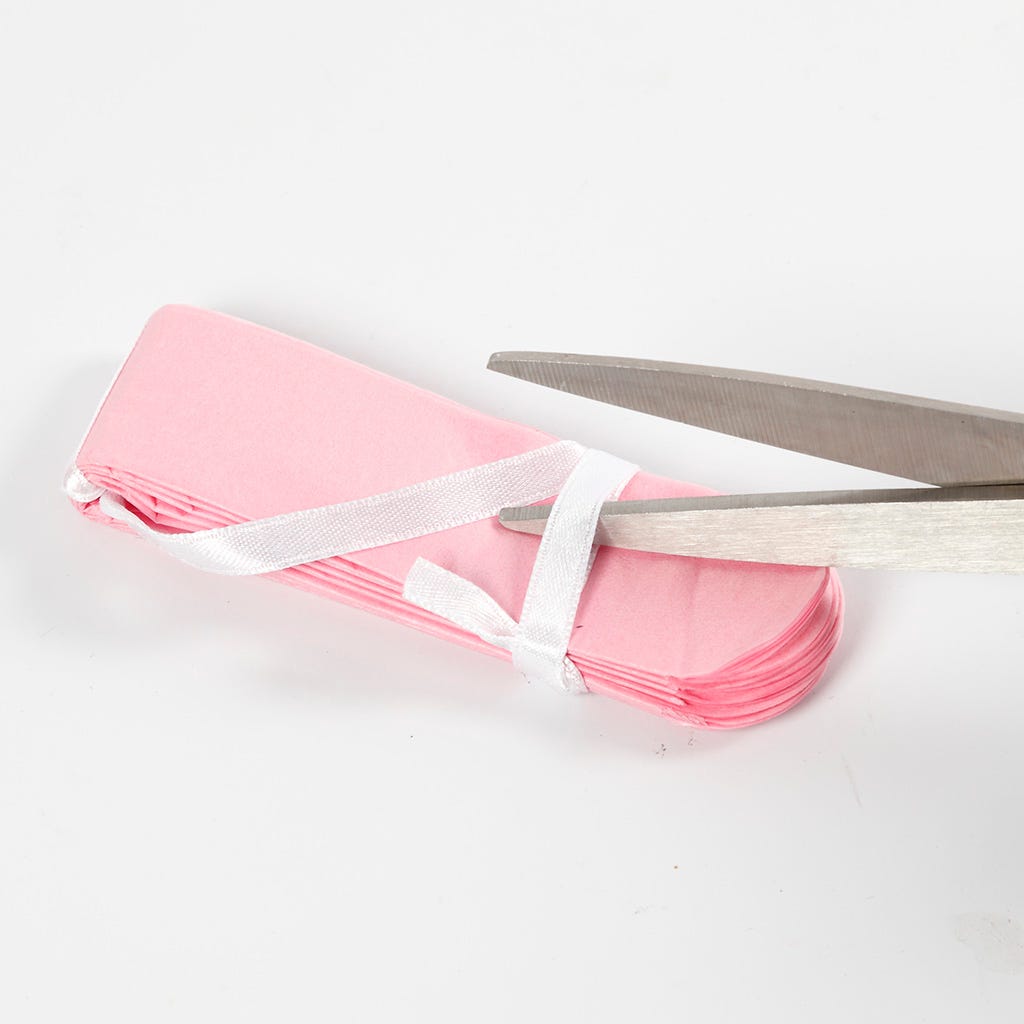 1
Cut away the ribbon from the tissue paper pom-pom.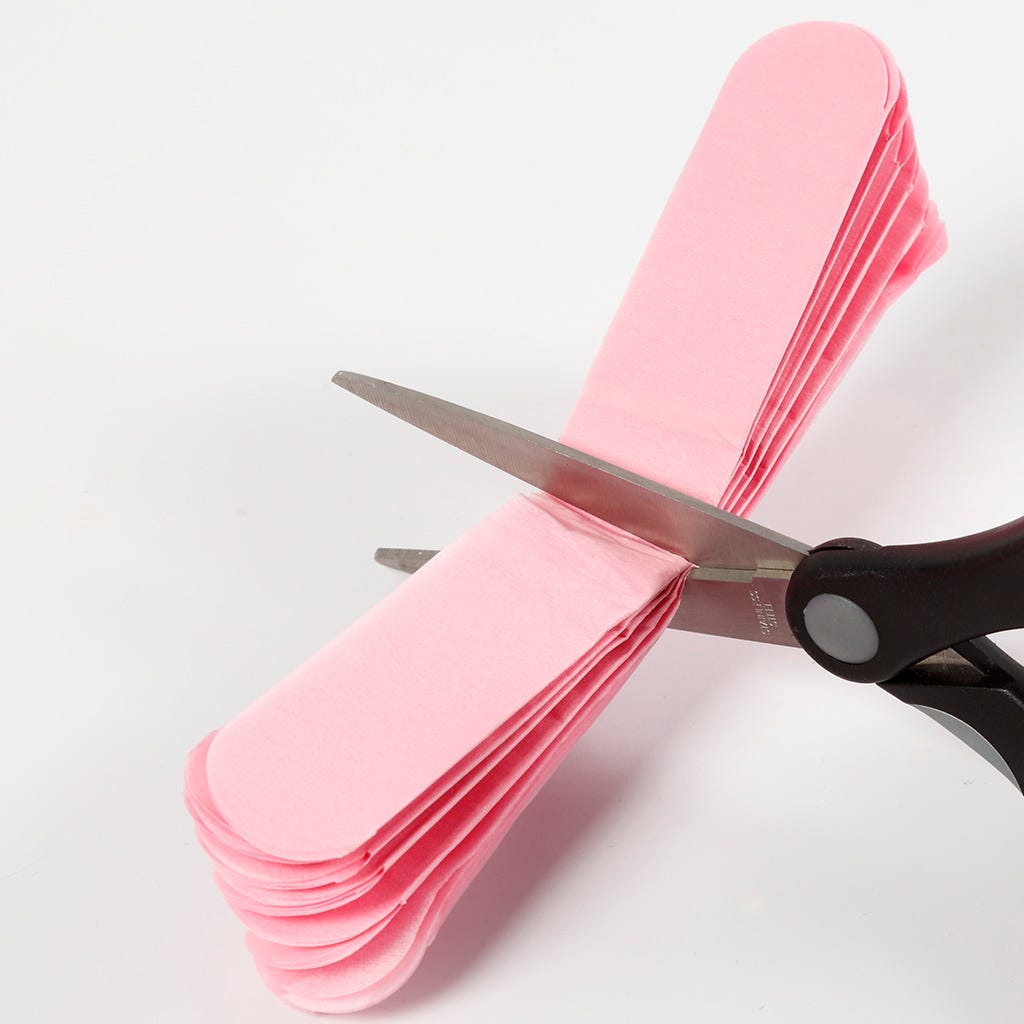 2
Cut the pom-pom in half. Use a good pair of scissors to cut cleanly through all the layers.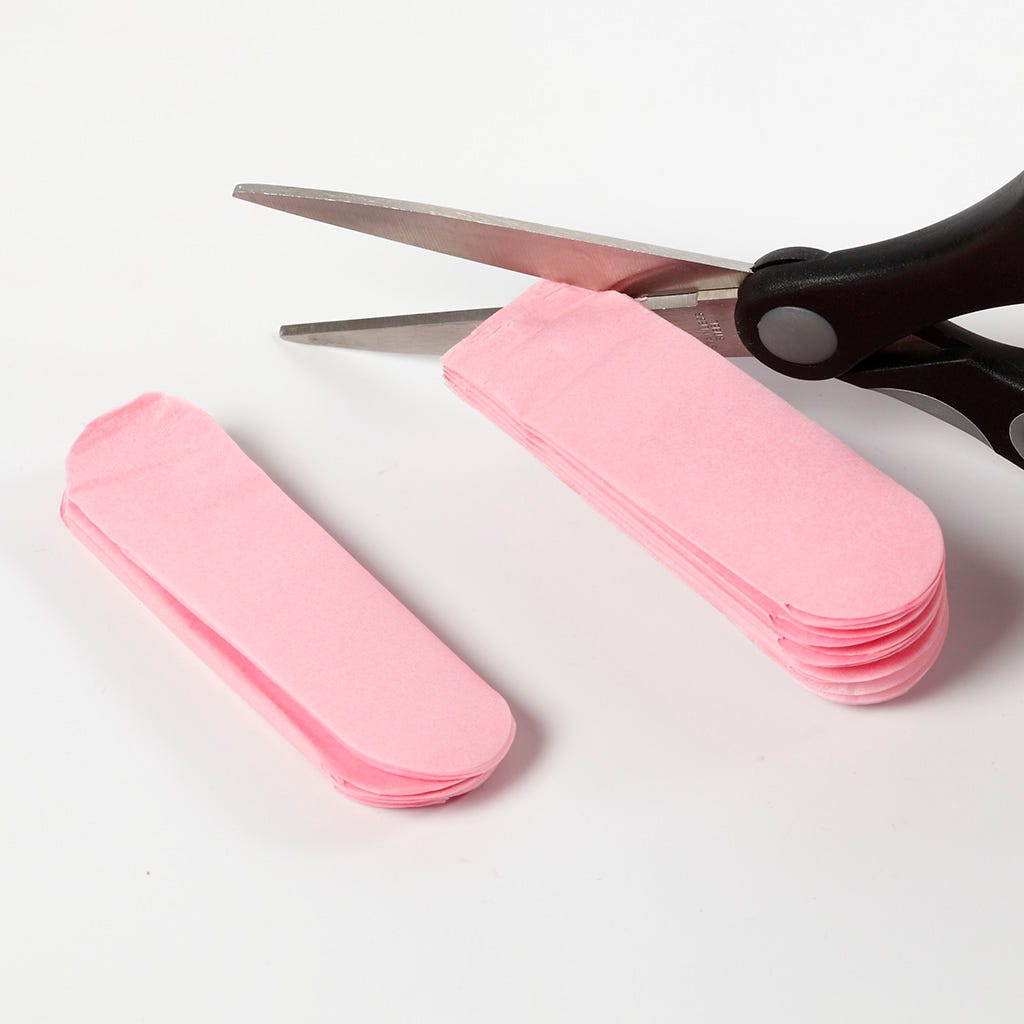 3
Cut round ends using the other end as a template.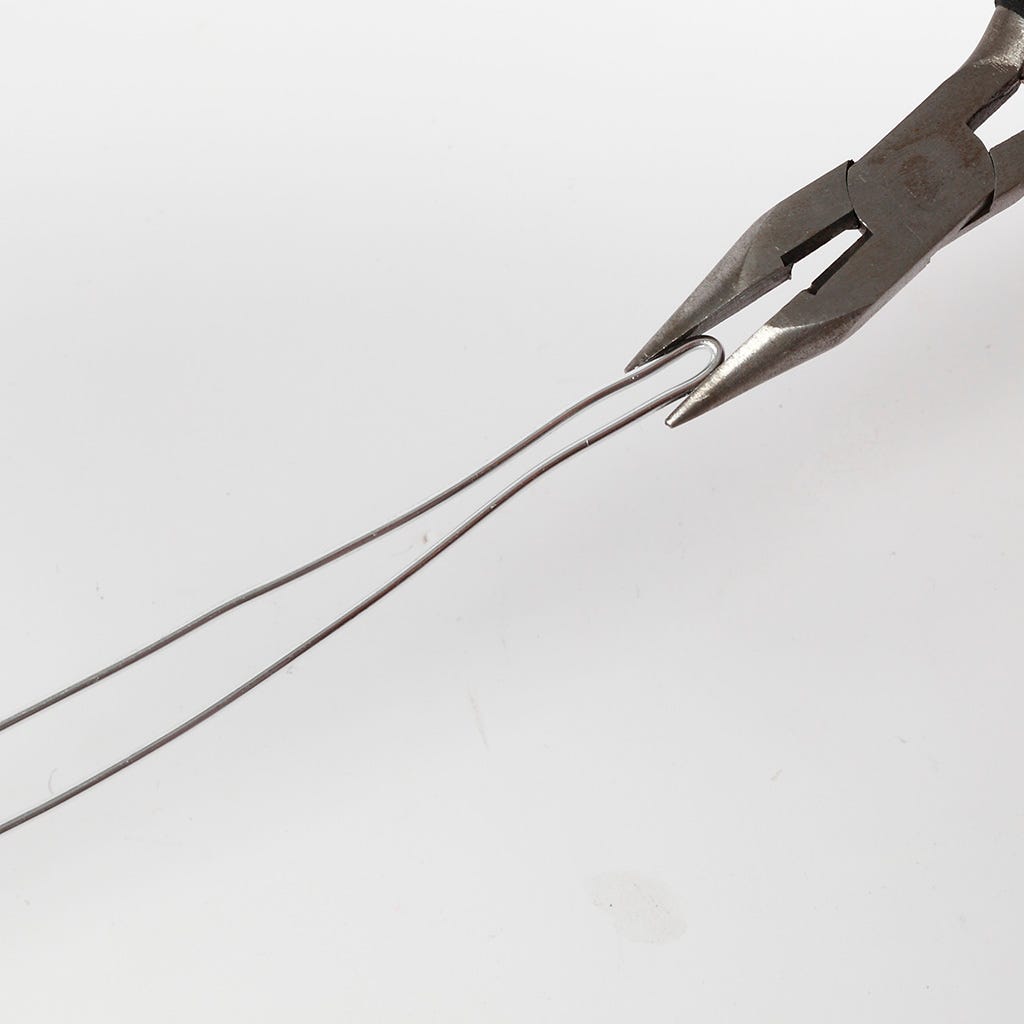 4
Cut a 50-60 cm piece of bonsai wire and fold in the middle. Use pliers for squeezing the fold nearly flat.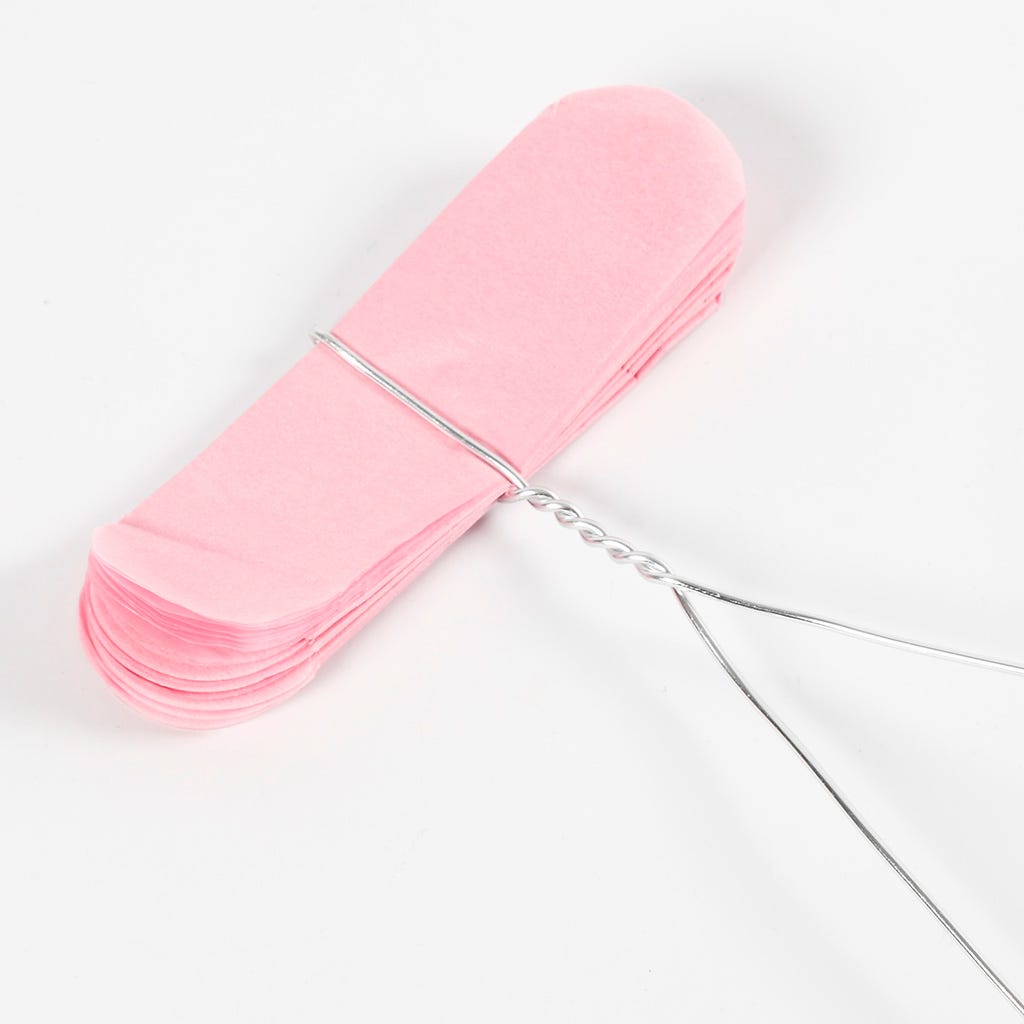 5
Place the bonsai wire around the flat pom-pom and twist the ends of the bonsai wire all the way to the end.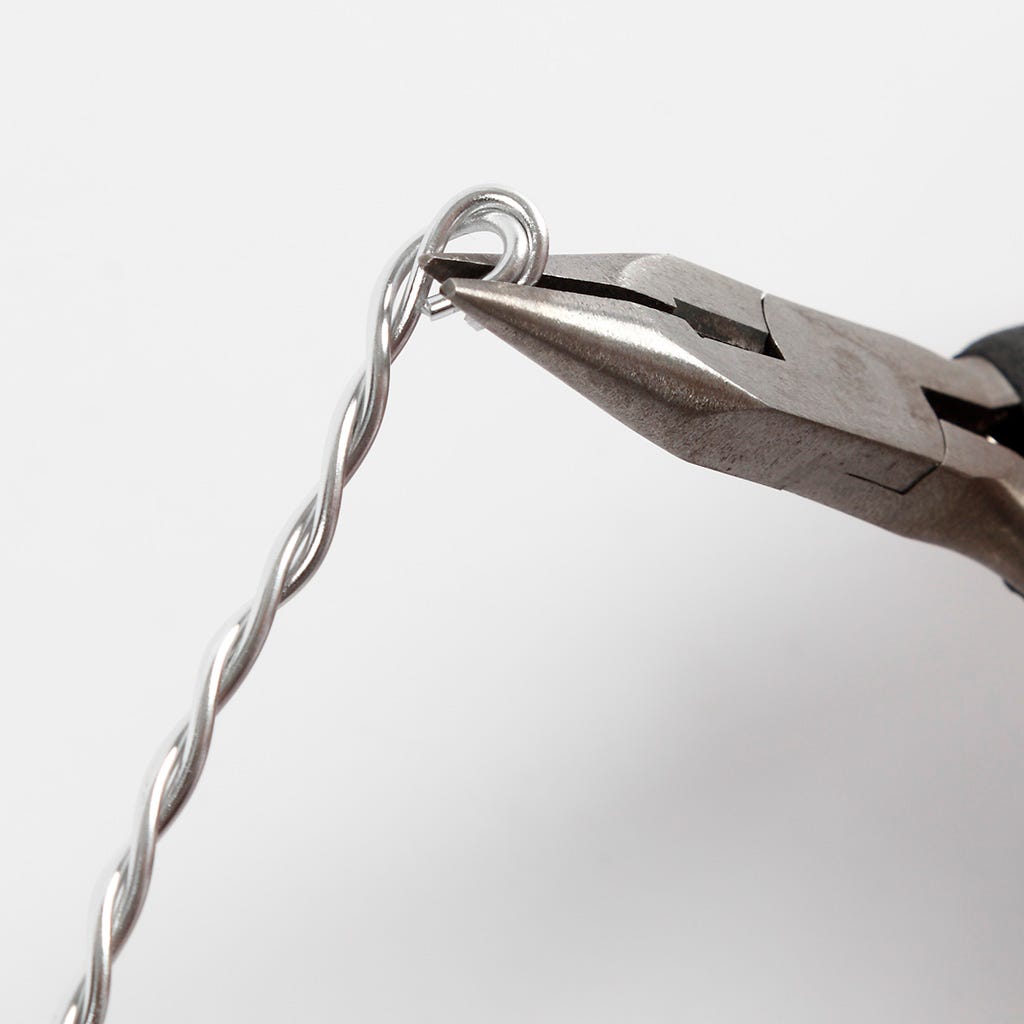 6
Secure the ends by twisting them to form a loop.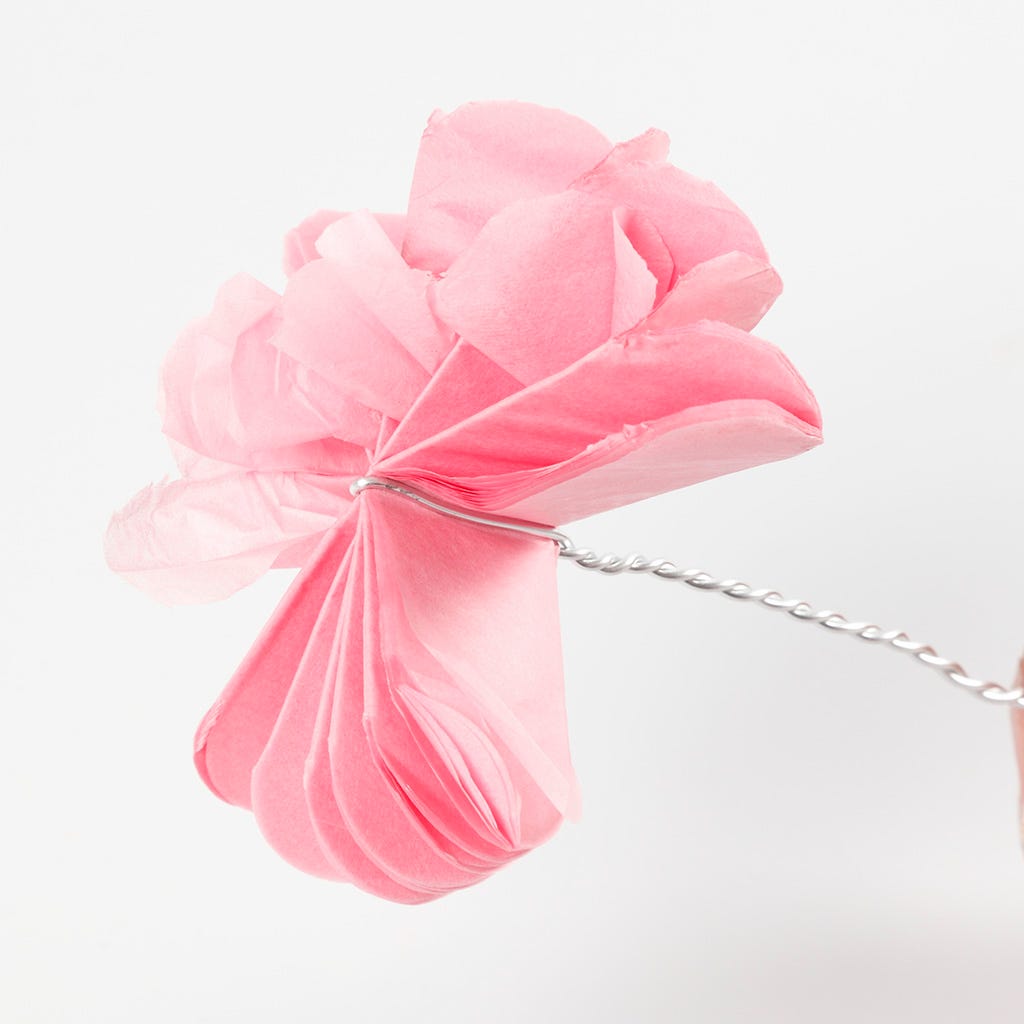 7
Shape the flower. The easiest way is to hold the layers in one hand whilst pulling one layer at the time towards the middle of the flower with the other hand, turning the flower at the same time.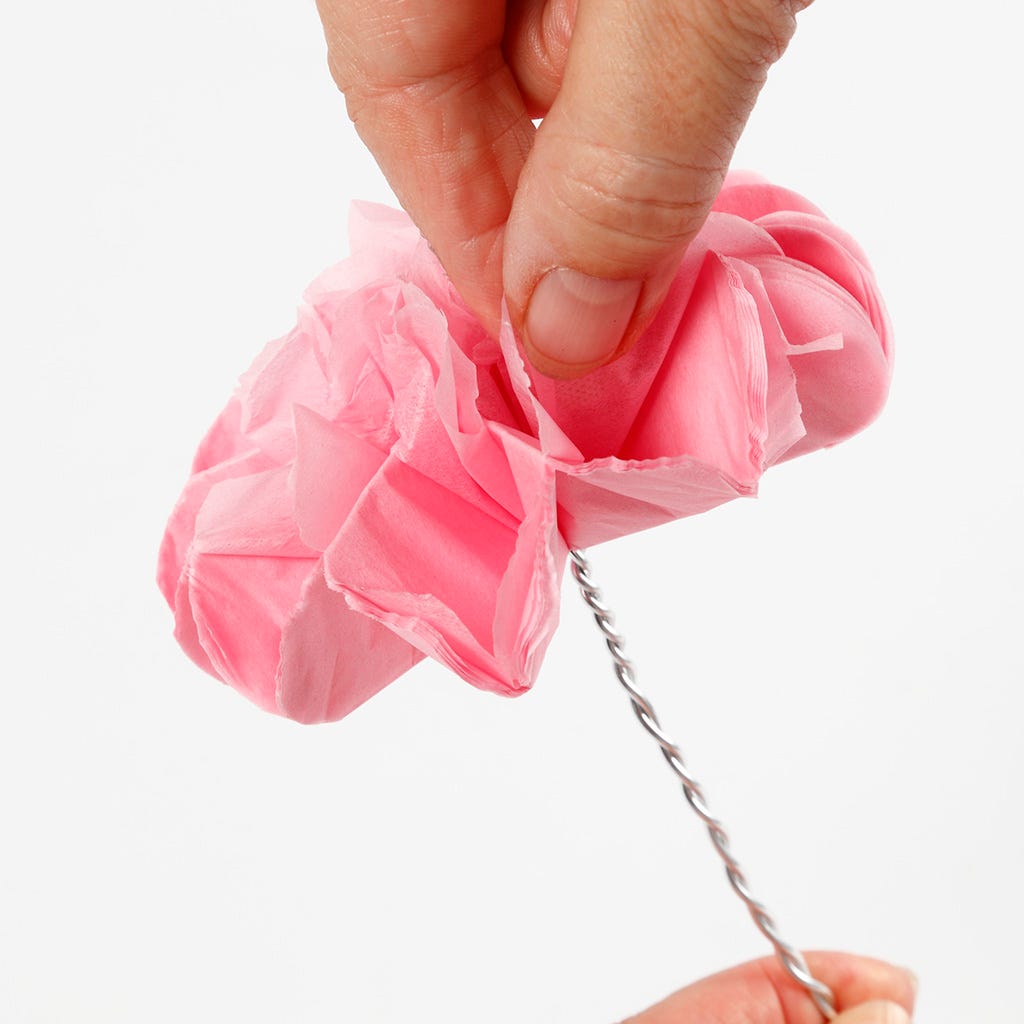 8
Continue with one layer at a time. When pulling the last couple of layers, it may be necessary to pull up the layers fold by fold.