These are lifelike robots made from cardboard boxes, plastic pots, flexible cord and modeled with Silk Clay. They are decorated with Plus Color Craft paint and beads.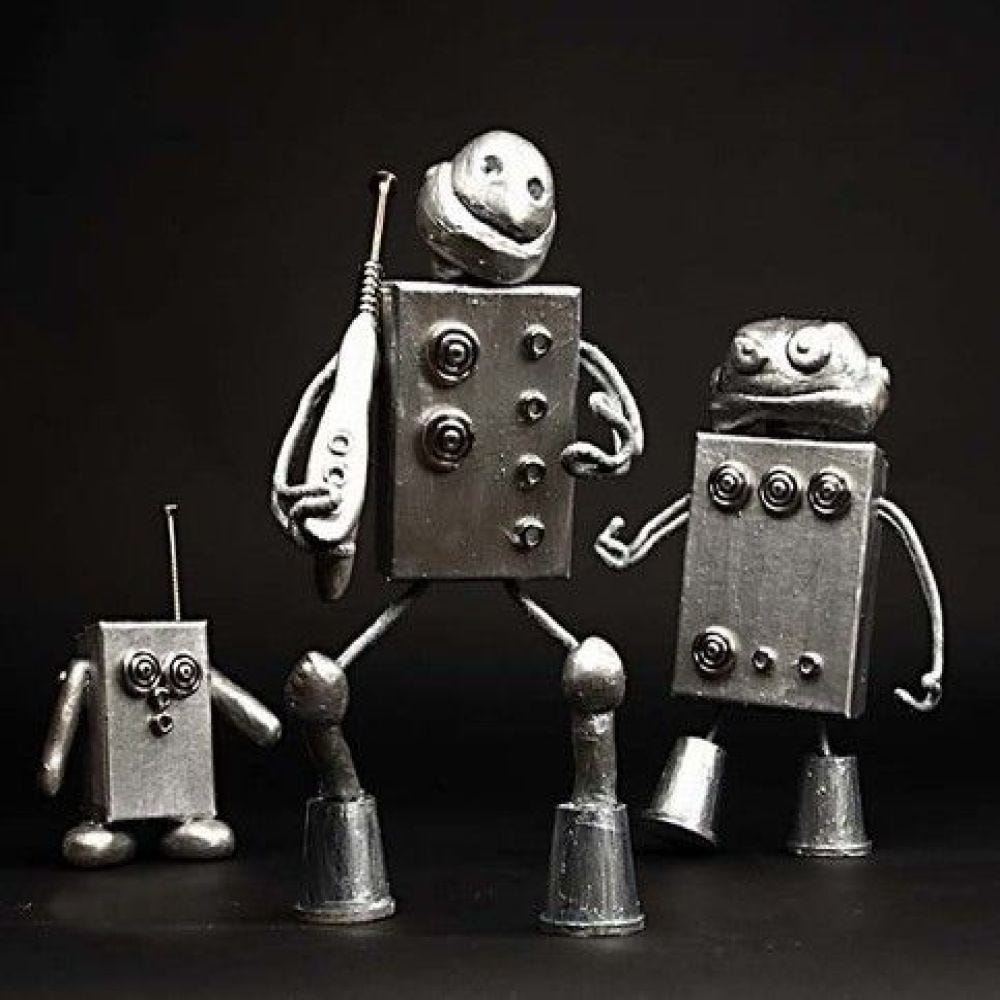 How to do it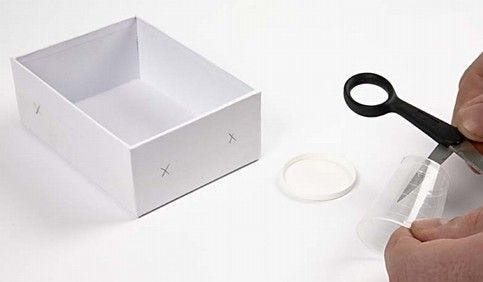 1.
Make a hole in two plastic tubs for the feet. Then make holes in the box for the arms and legs.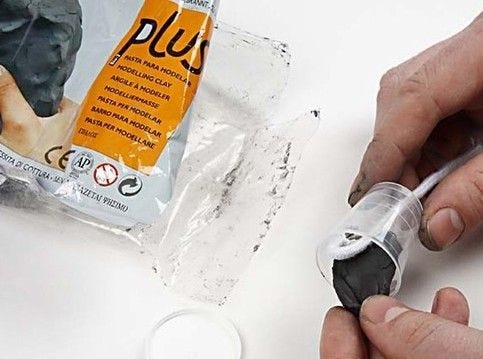 2.
Make the legs from flexible cord with self-hardening clay feet.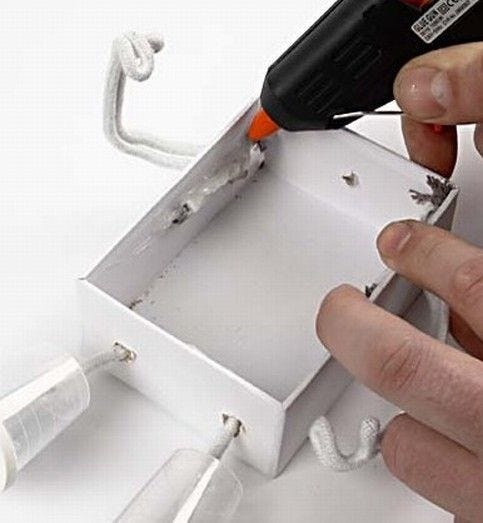 3.
Then attach the arms and the legs onto the robot's body (the cardboard box) with a glue gun.
4.
Make the head and other loose parts from Silk Clay.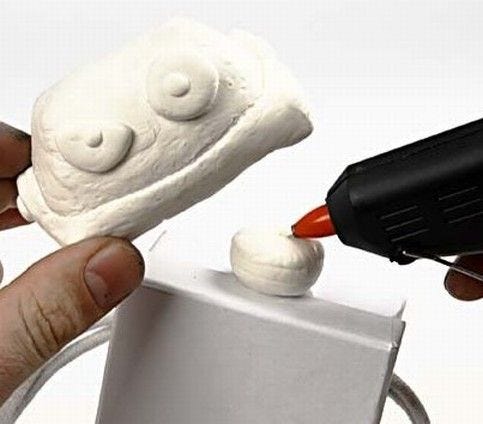 5.
Glue on the head using the glue gun.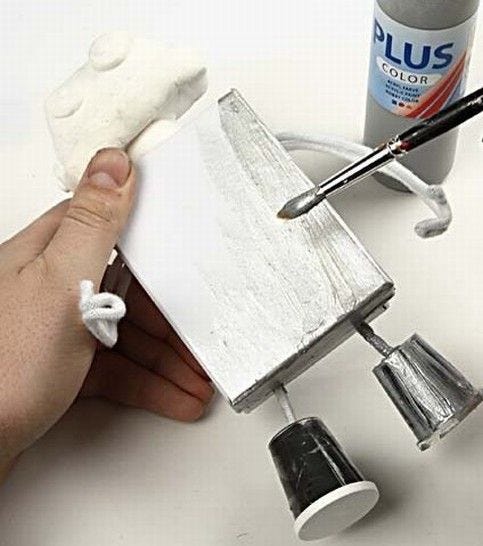 6.
Paint the robot with Plus Color Craft paint. Apply two coats to give it a great finish.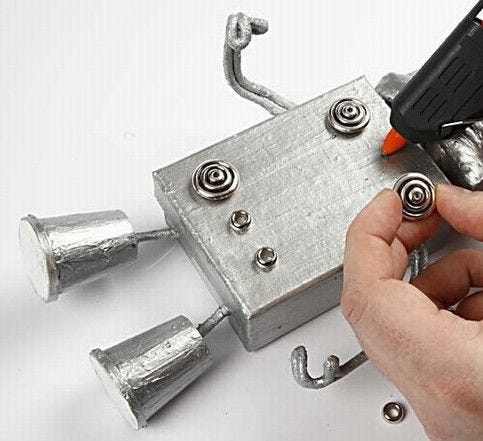 7.
Finally decorate the robot with beads and rings with a silver finish.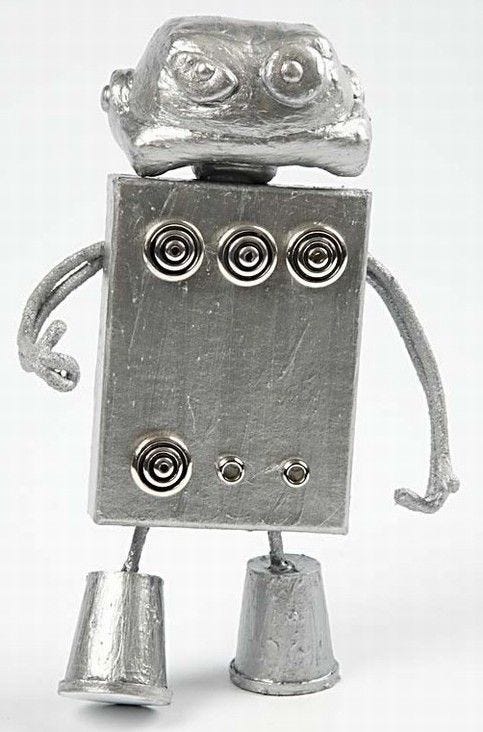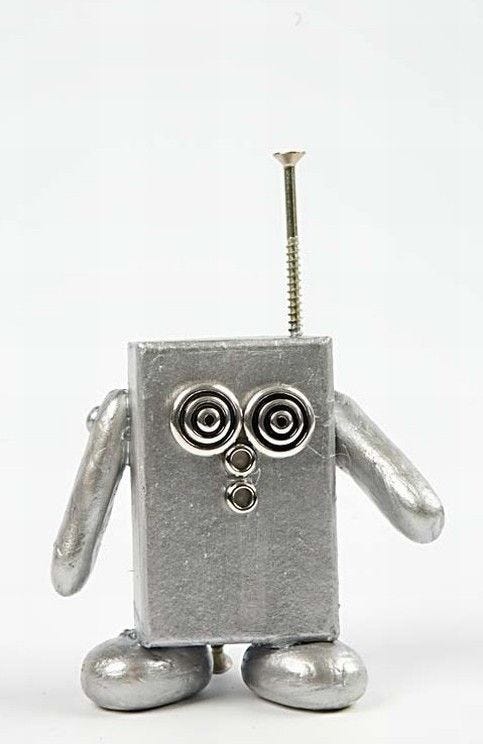 Robot variants
Of course you can make your own robot, just as you want.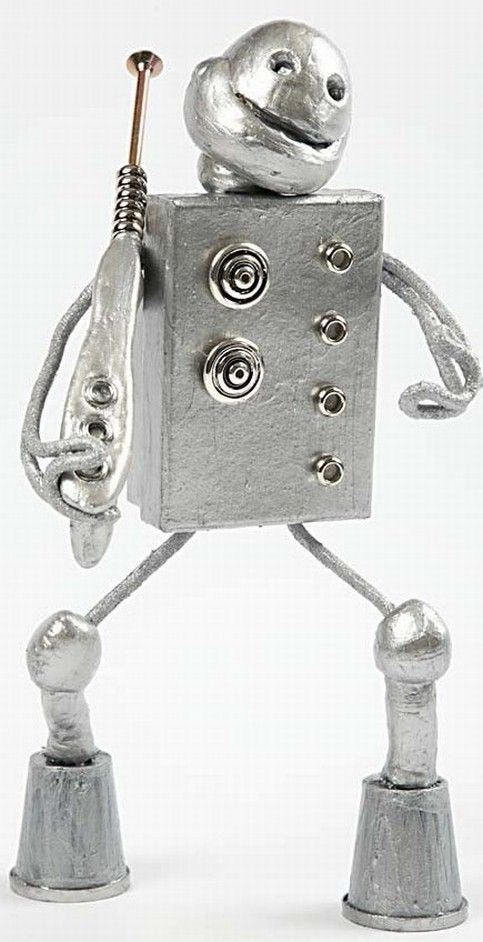 11
Another Robot! The possibilities are endless.