The Elf's Self Portrait for his Elf's Door
The Elf's Self Portrait for his Elf's Door
Make your own Elf's Door story about the Elf who is painting in front of his Elf's door. You may leave a bit of craft paint, a mini stretched canvas and a brush for the children to paint their own mini paintings.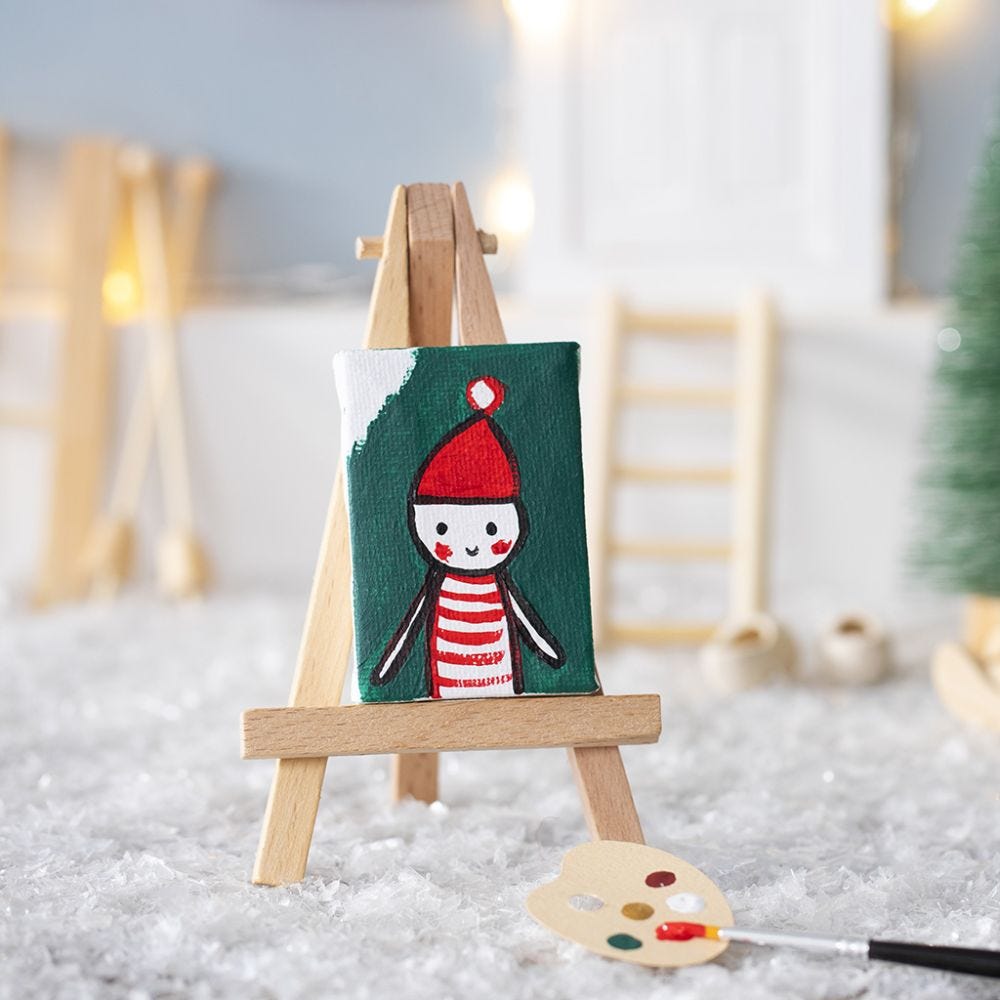 How to do it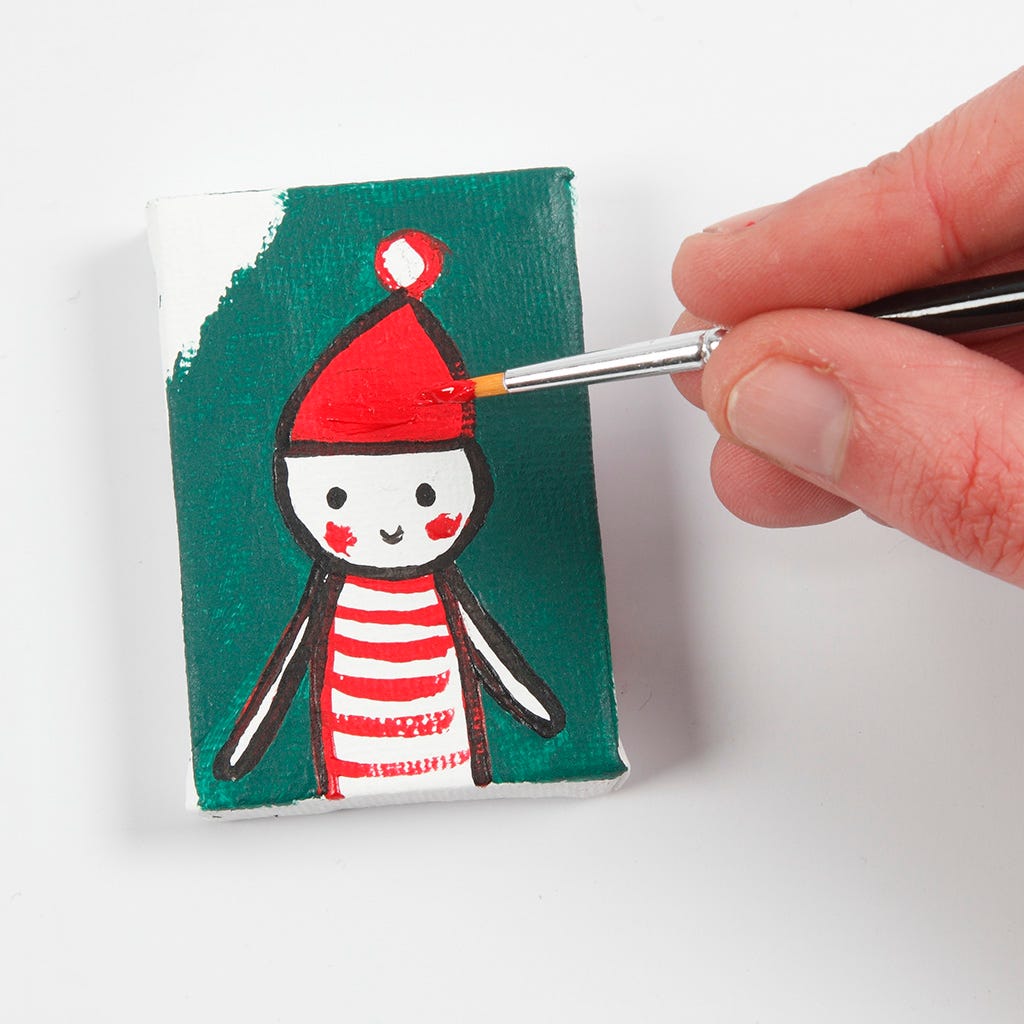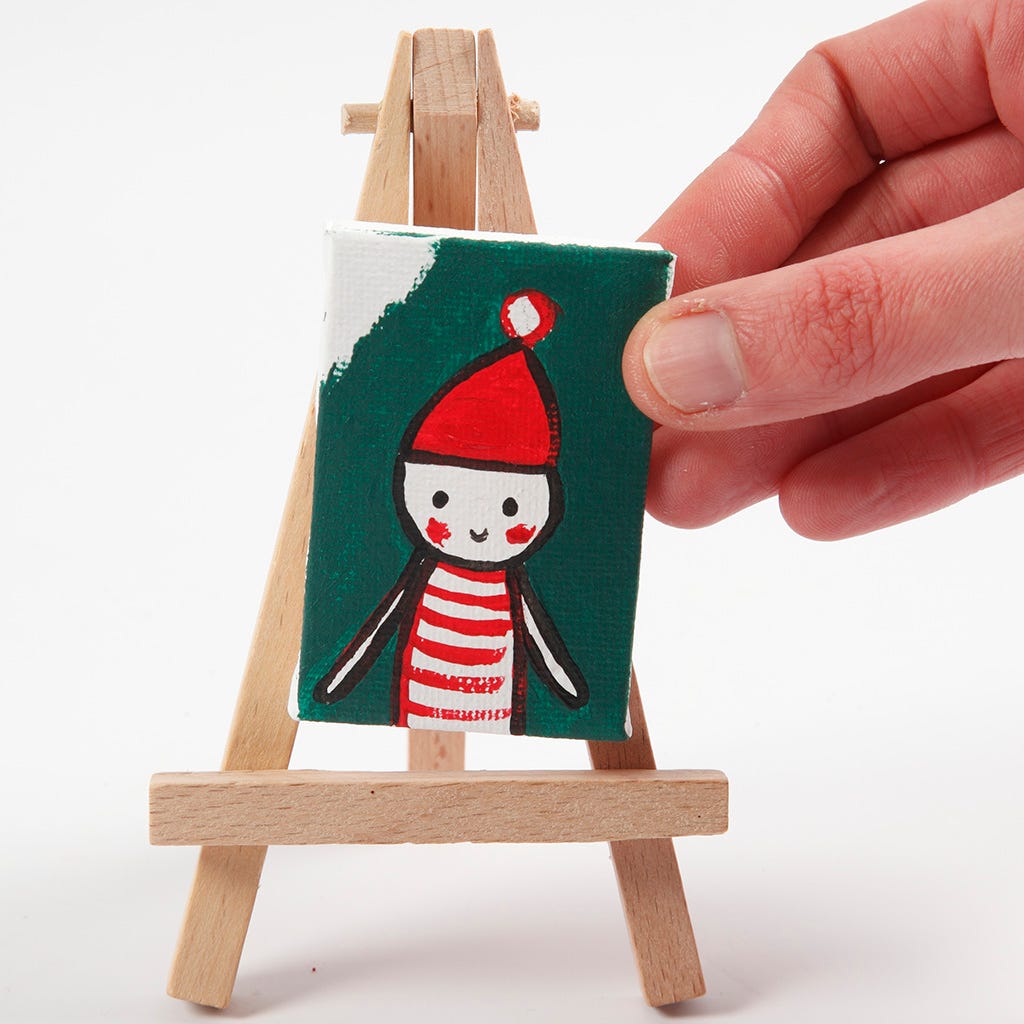 2
Place the painting on a mini easel.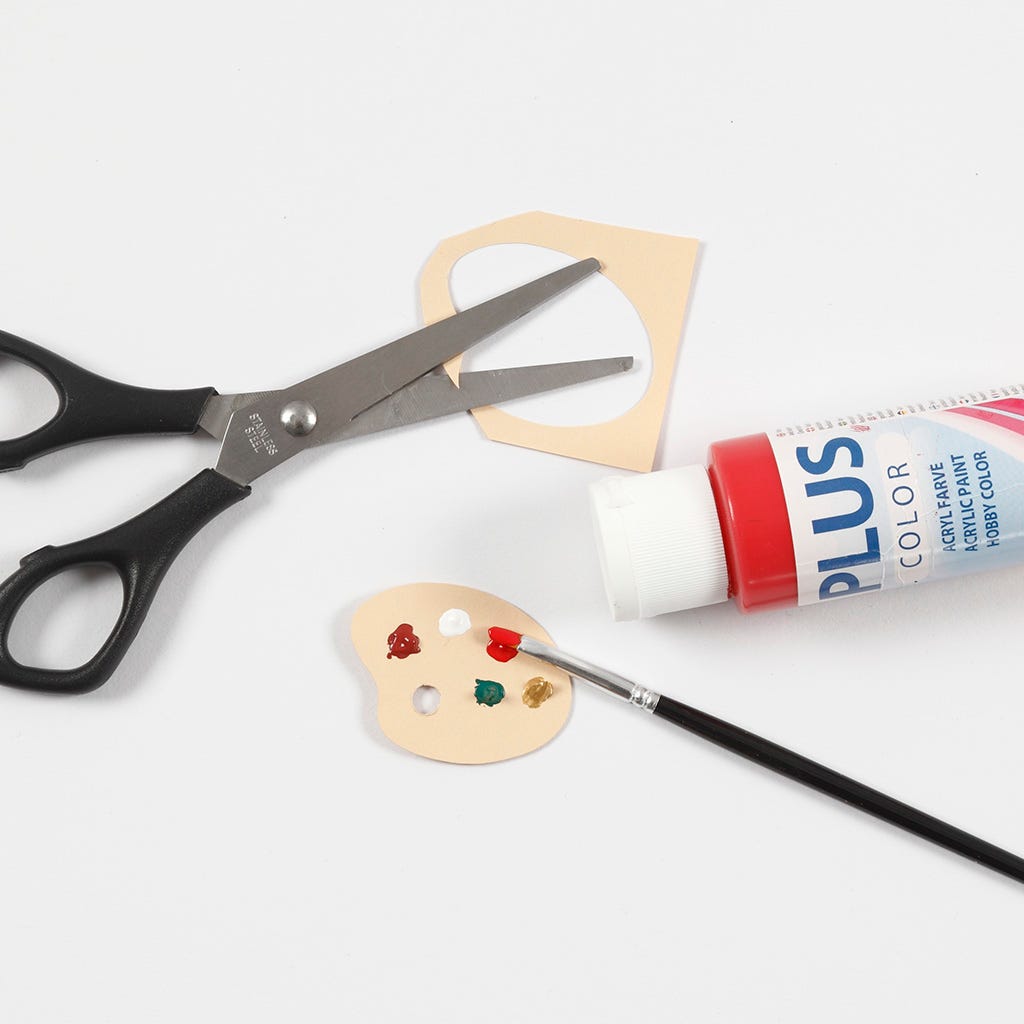 3
Cut a mini artist palette from card, using the template which is available as a separate PDF file on this page. Add small blobs of paint on it and place it in front of the easel.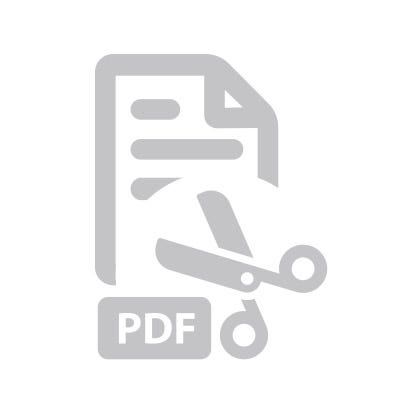 Attached file:
Download