'The Black Sheep' as a moving Figure
'The Black Sheep' as a moving Figure
A sheep from Foam Clay pushed onto an egg-shaped wind-up mechanical movement to make the figure move.
How to do it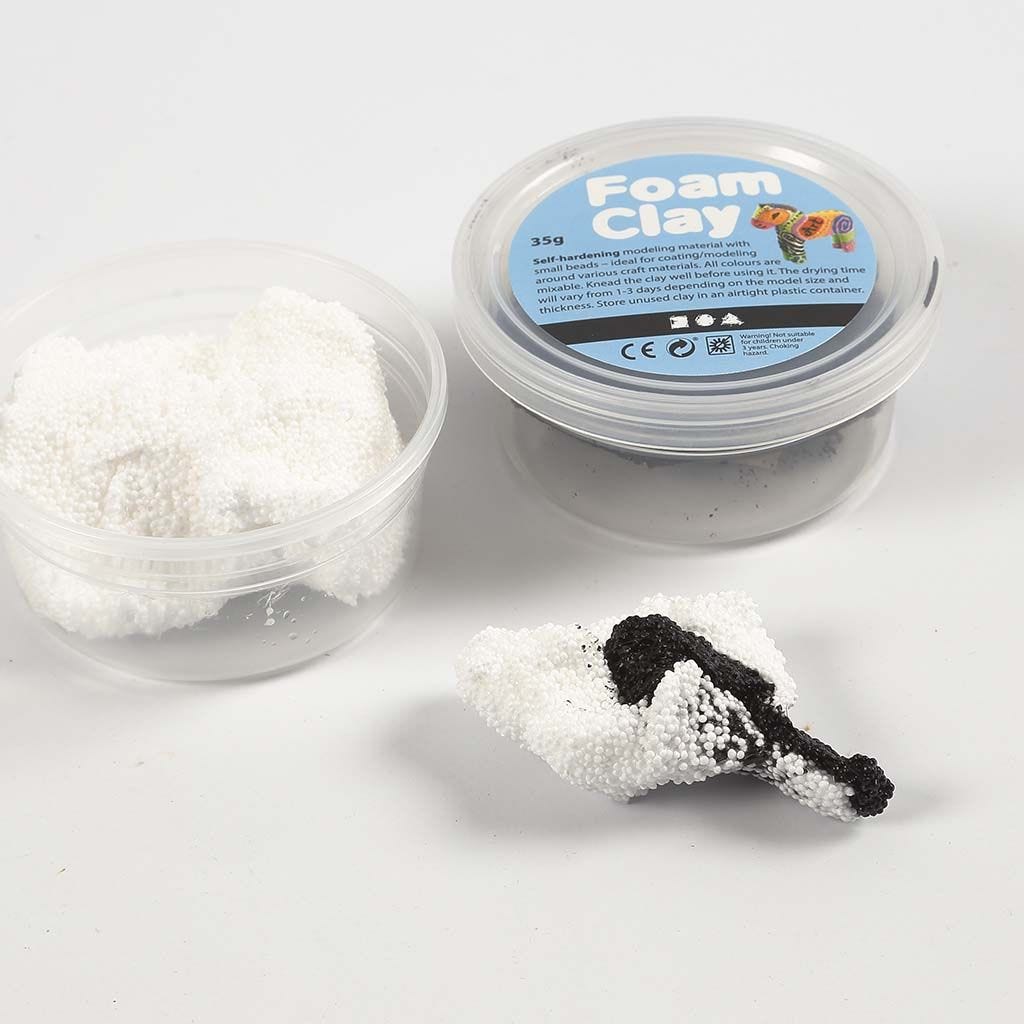 1
Mix white and black Foam Clay to make grey.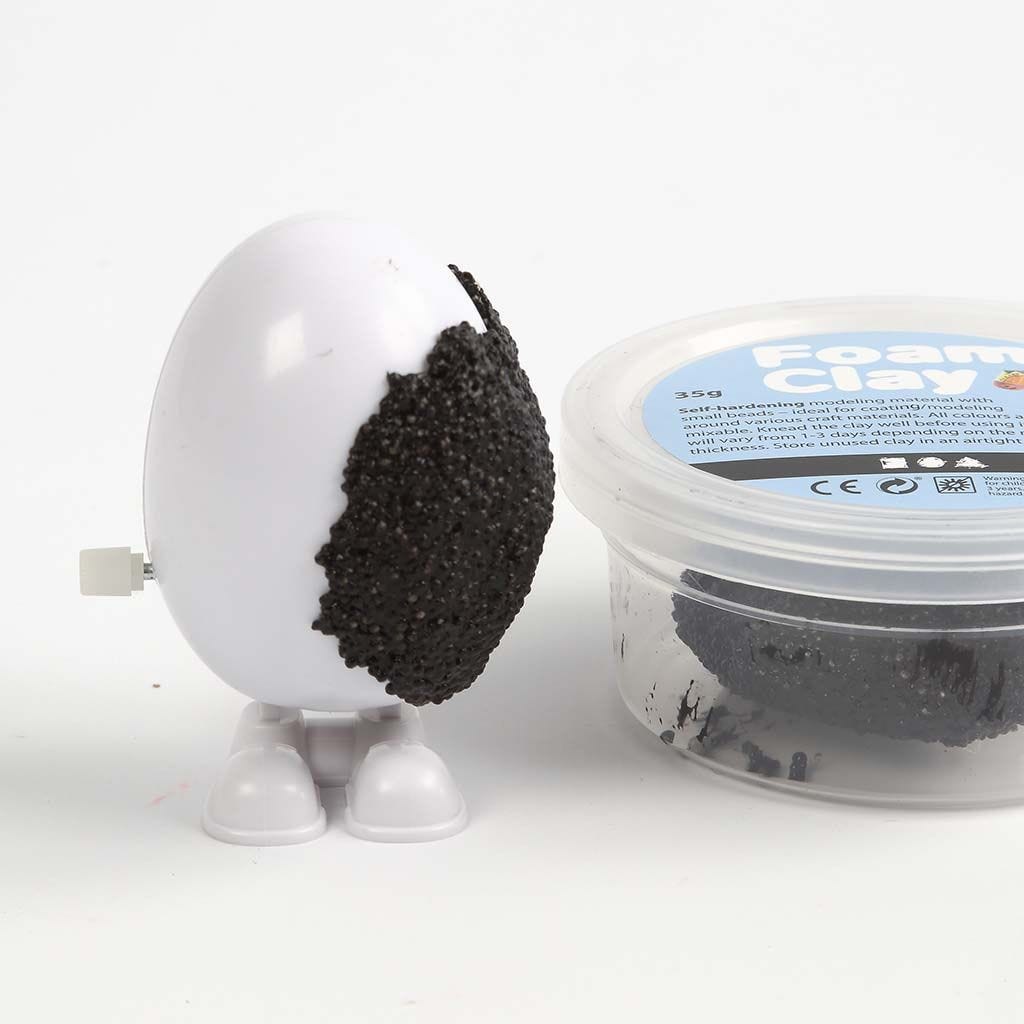 2
The sheep's body: Cover the egg-shaped mechanical movement (except the feet) with a thin layer of black Foam Clay. NB: Do not cover the wind-up mechanism.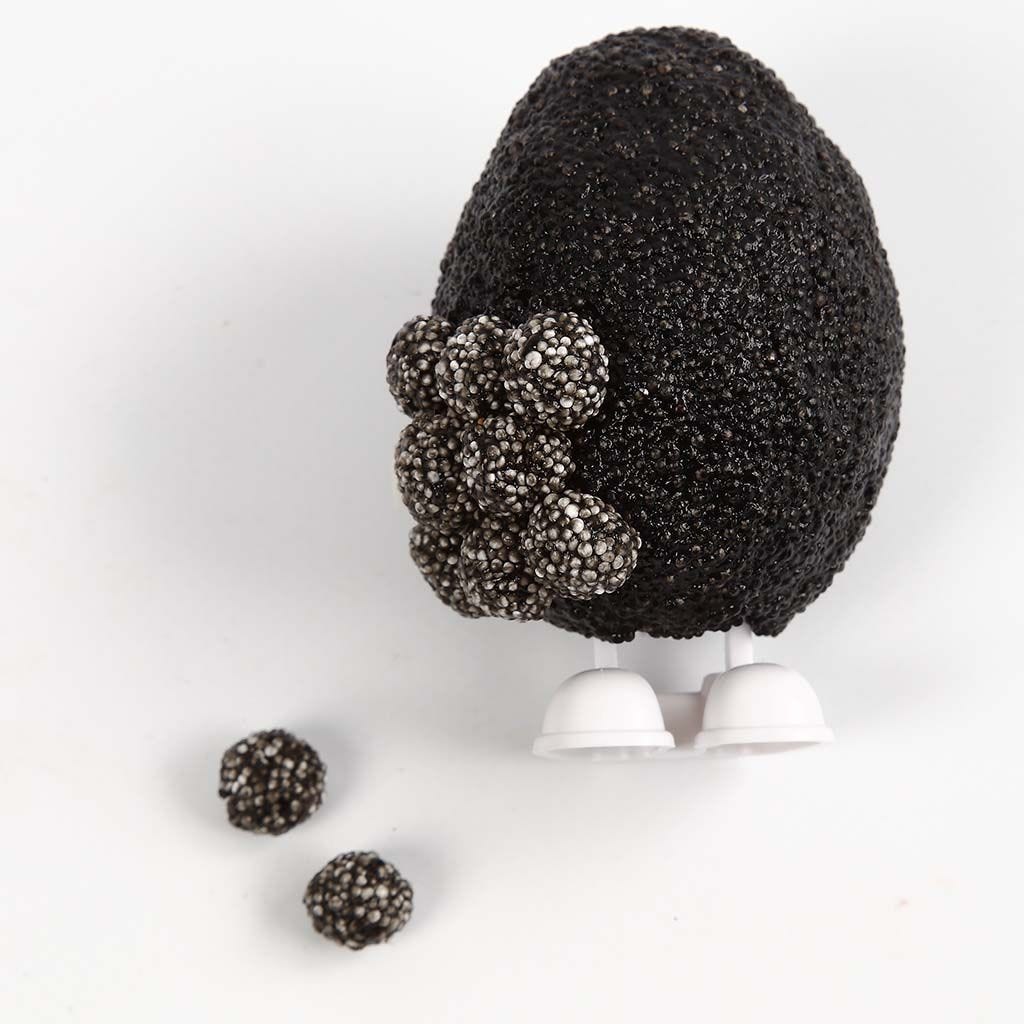 3
Roll small Foam Clay balls from the grey mixture for the sheep's curly wool.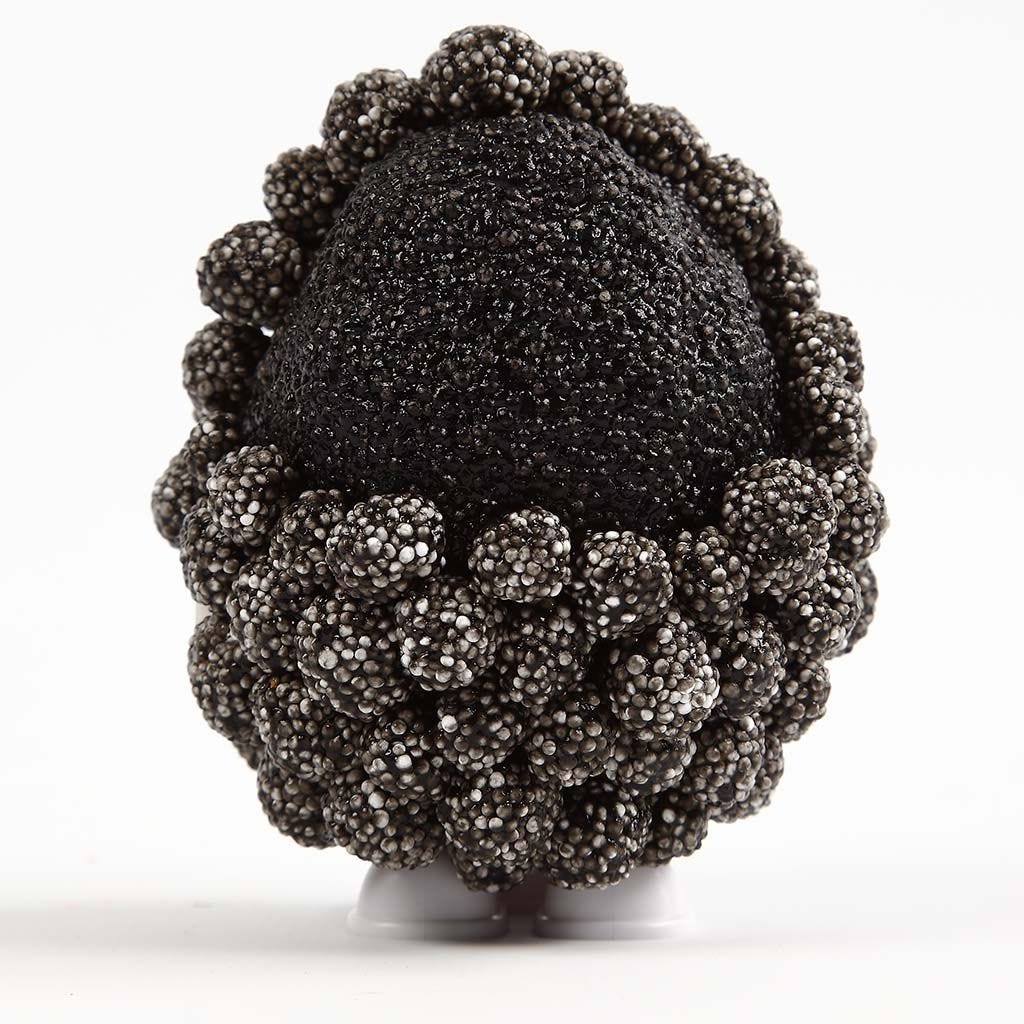 4
Push the balls onto the mechanical movement, covering the Foam Clay coat beneath. NB: Leave a space for the sheep's head.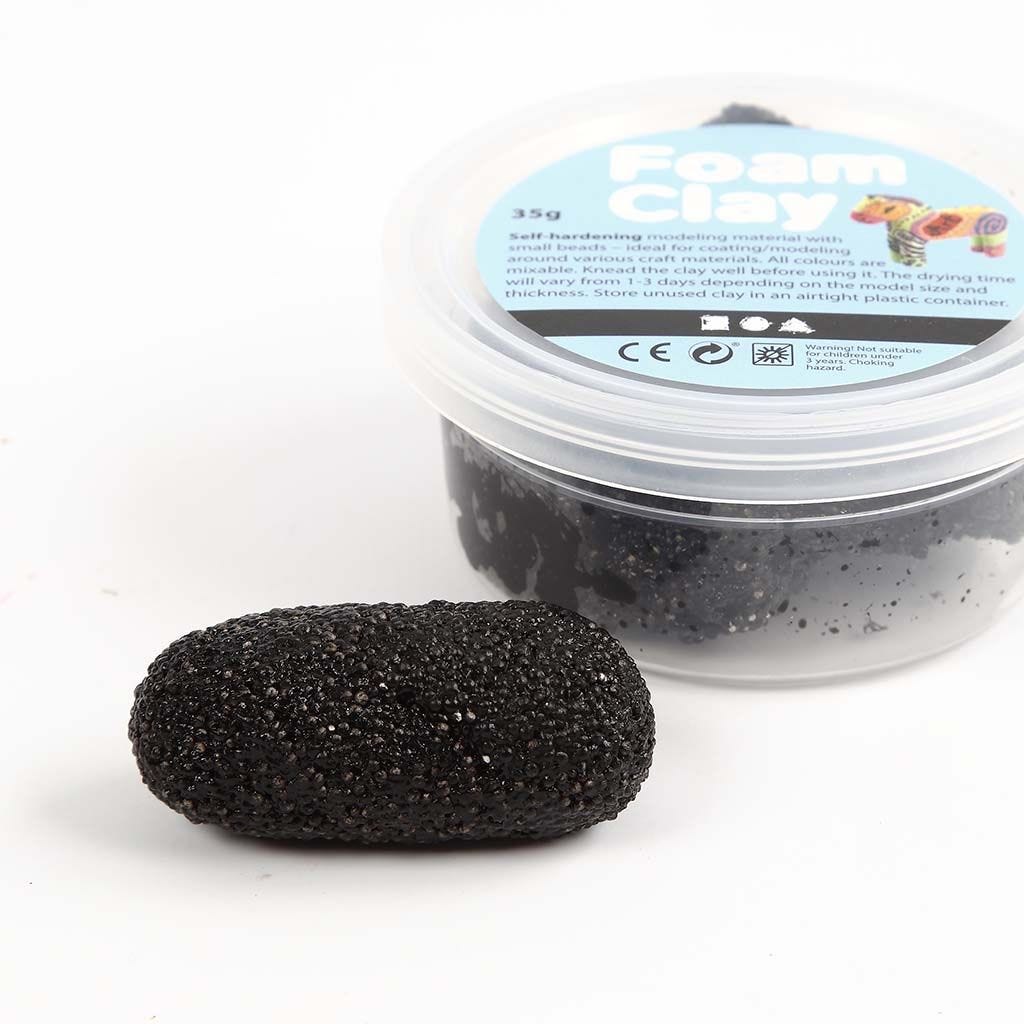 5
For the sheep's head: Roll a black Foam Clay ball into a slightly elongated shape.
6
Flatten the elongated ball.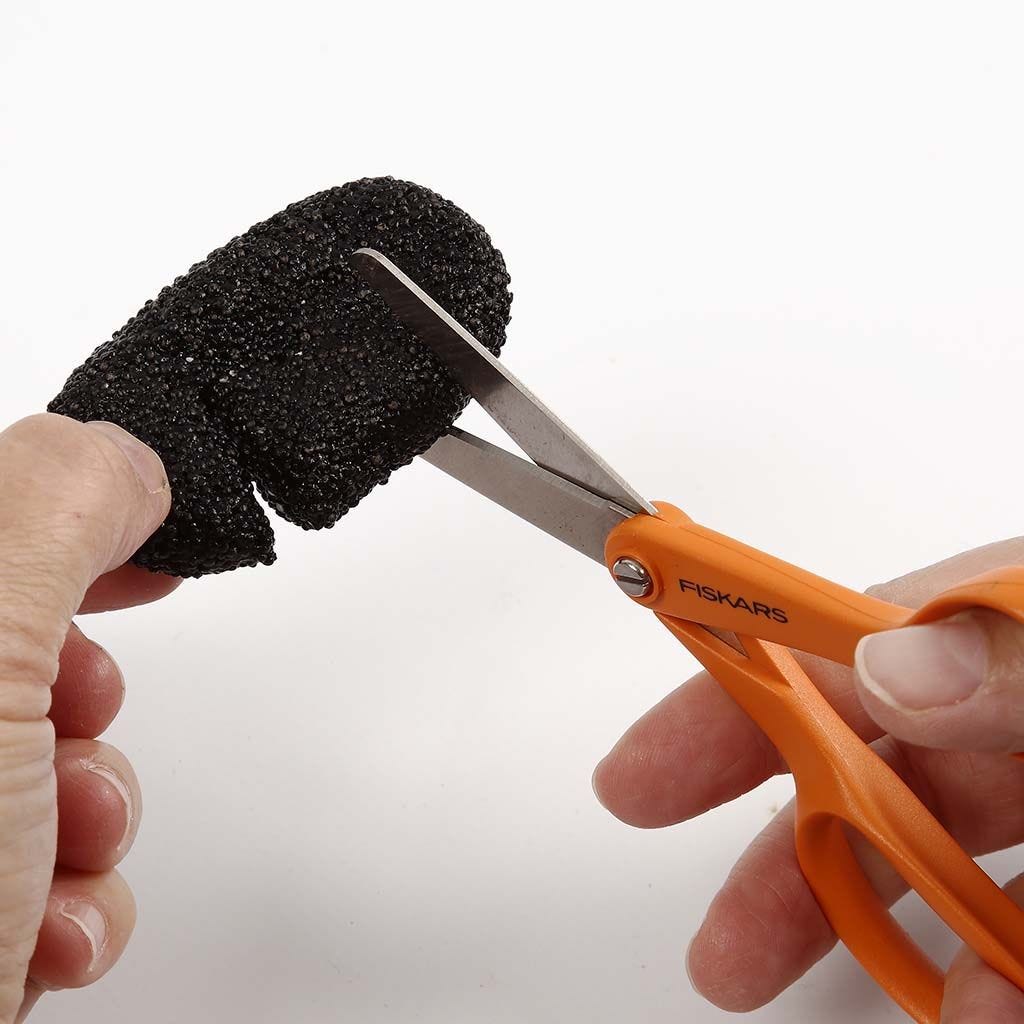 7
Make two cuts; one in each side for the sheep's ears.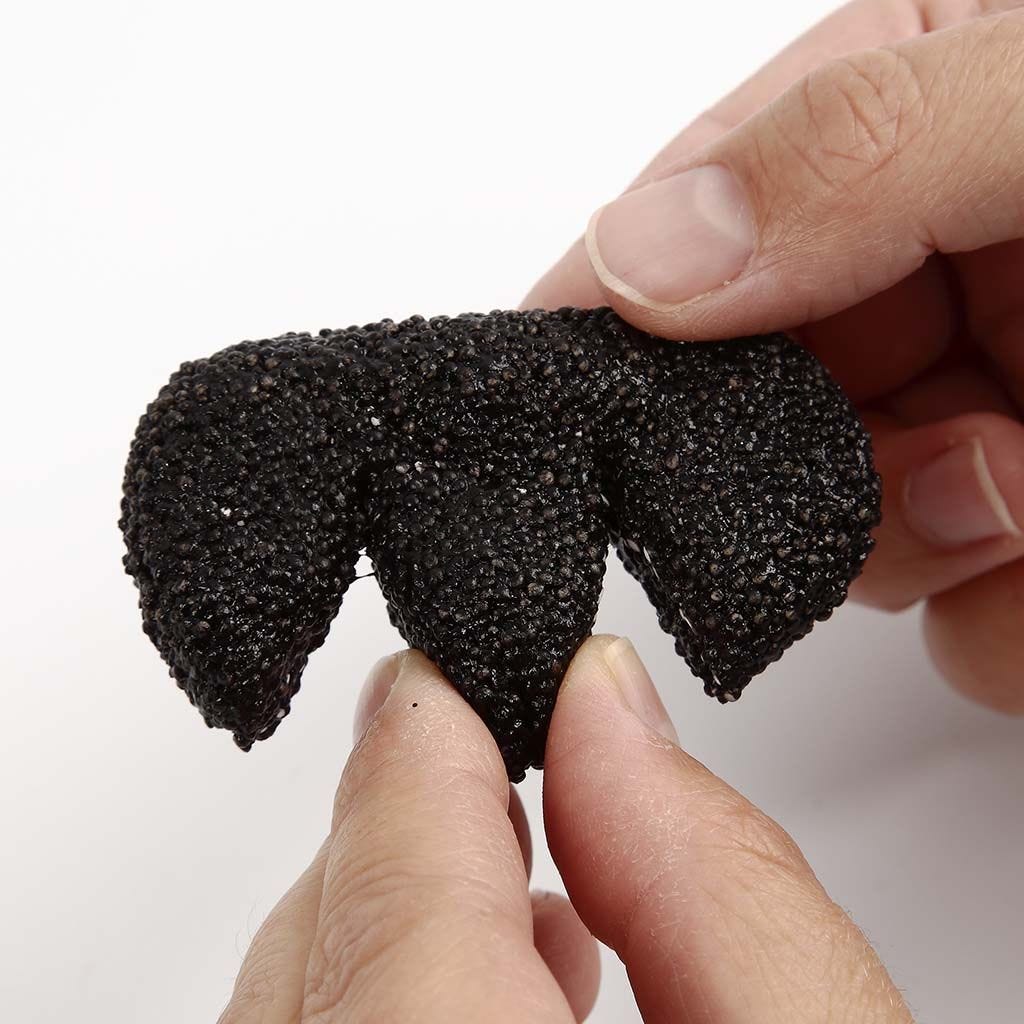 8
Shape the ears and the face by pointing the ends.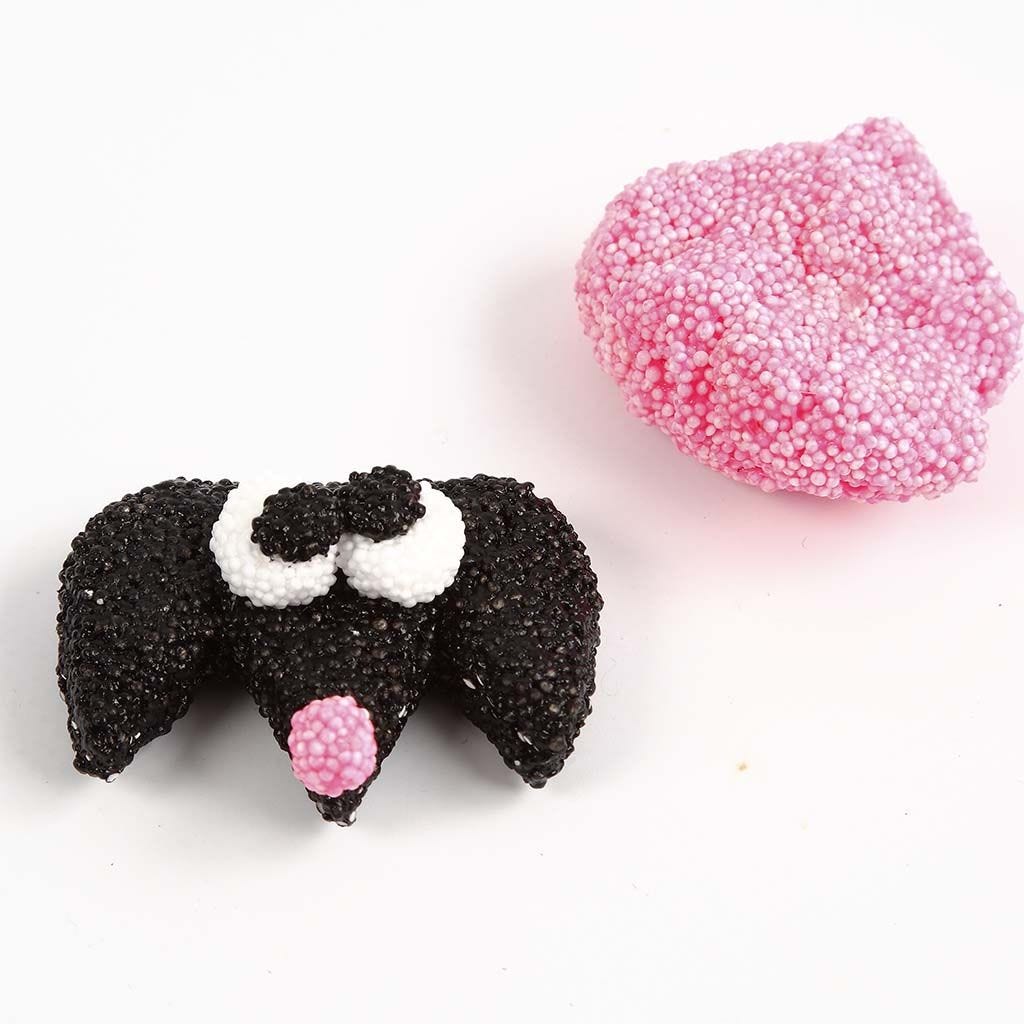 9
Roll a pink Foam Clay ball for the sheep's nose. Roll two eyes from white and two pupils from black Foam Clay.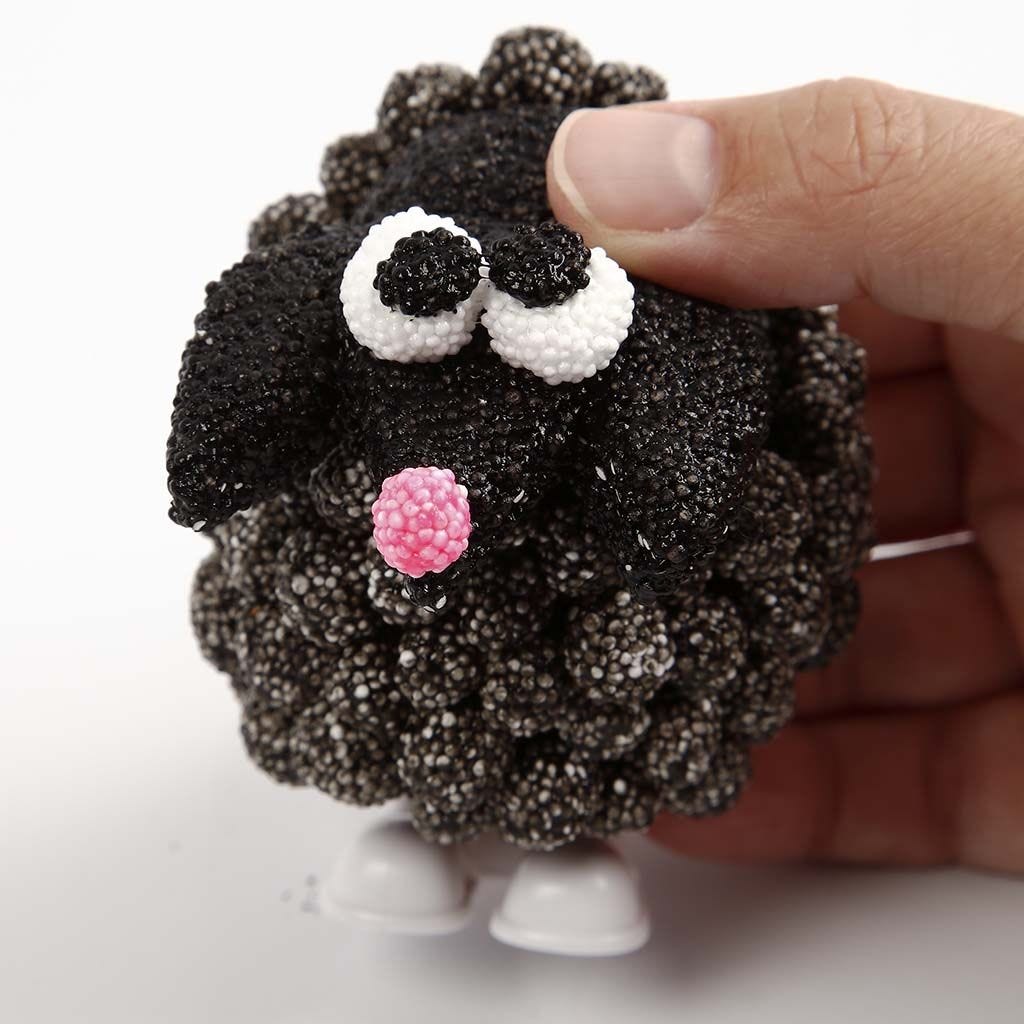 10
Push all the parts onto the sheep's face and push the head onto the body.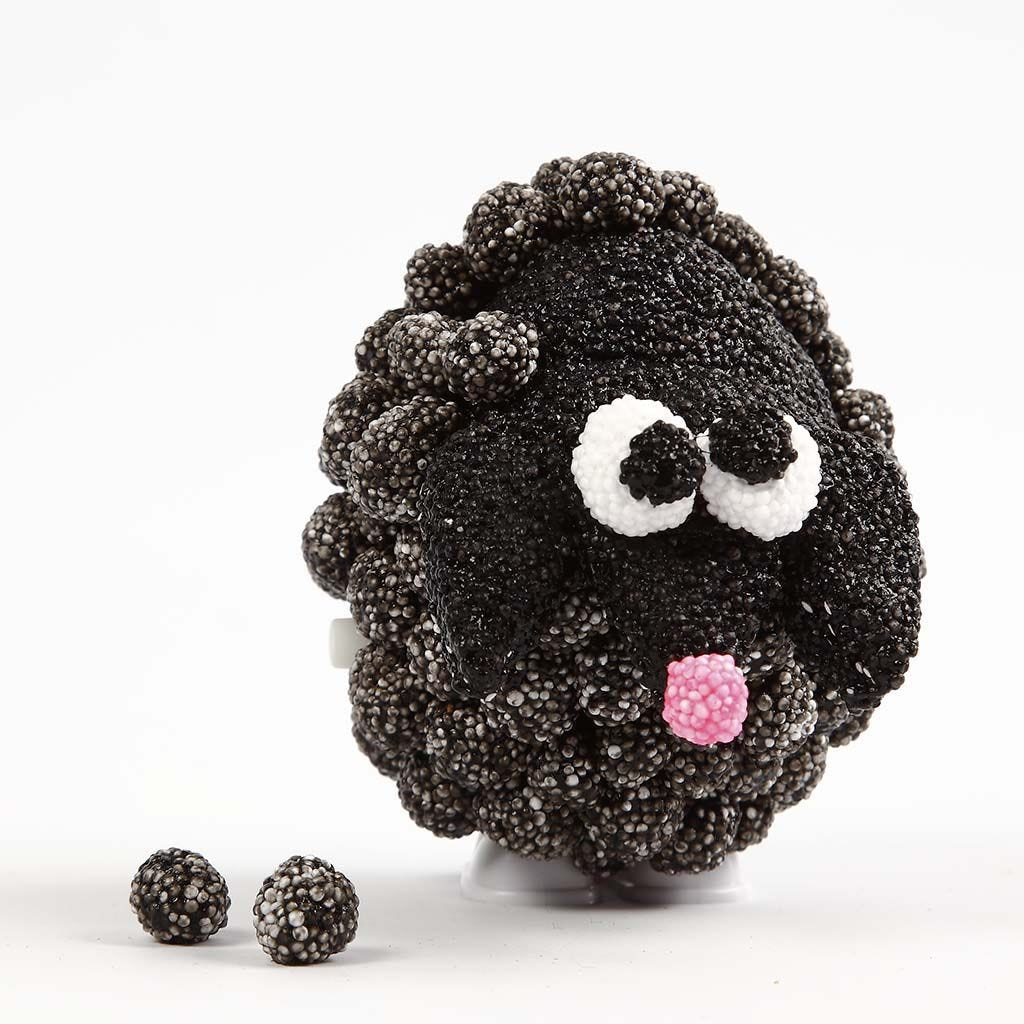 11
Push the last few grey balls of 'curly wool' around the sheep's head.
Copyright © 2013-present Magento, Inc. All rights reserved.