How to do it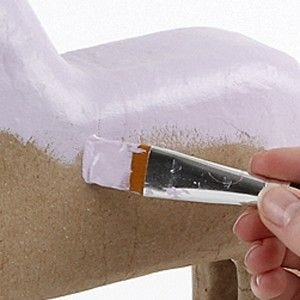 1
Paint the horse with Plus Color. Let it dry.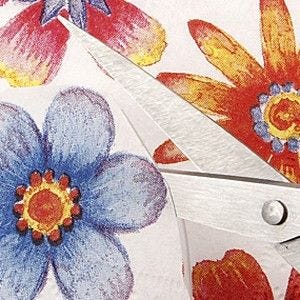 2
Cut or tear out paper tissue motifs.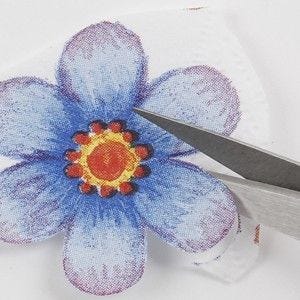 3
Cut out the details on the paper tissue.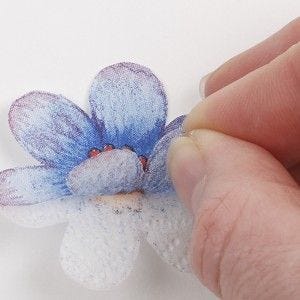 4
Split the tissue, so you only use the top layer.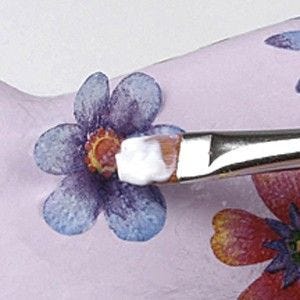 5
Put the tissue flowers on the horse with Glossy Decoupage Lacquer . When all the flowers are on, put lacquer all over the horse. Let it dry.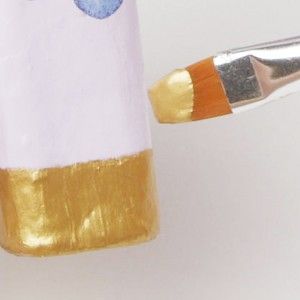 6
Paint gold hoofs on the horse.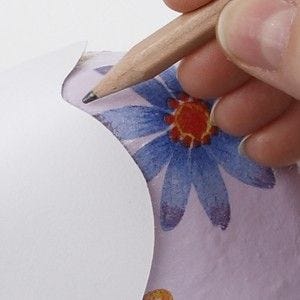 7
Draw a saddle on the horse from the pattern.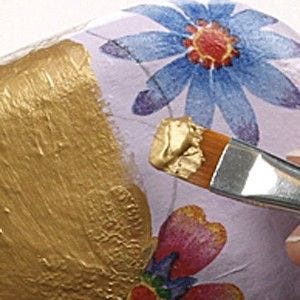 8
Paint gold saddle on the horse. Let it dry.
9
Draw details on the saddle with gold glitter 3D Liner.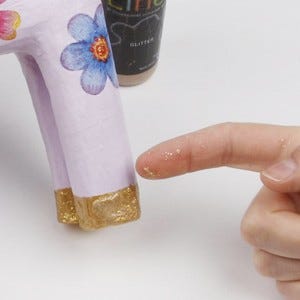 10
For example put some 3D Liner on the hoofs and rub it with a finger to make it sparkle.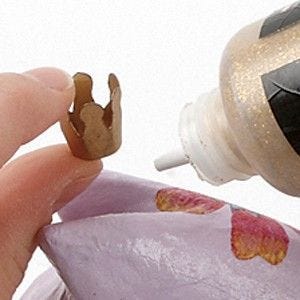 11
Put on a crown with 3D Liner.
Copyright © 2013-present Magento, Inc. All rights reserved.