Textile Decoration using Wax Colours on a Drawstring Bag
Textile Decoration using Wax Colours on a Drawstring Bag
This bright drawstring bag is decorated according to your imagination with opaque solid tempera paint sticks (Play Color). The decoration is fixed with an iron to make the bag washable.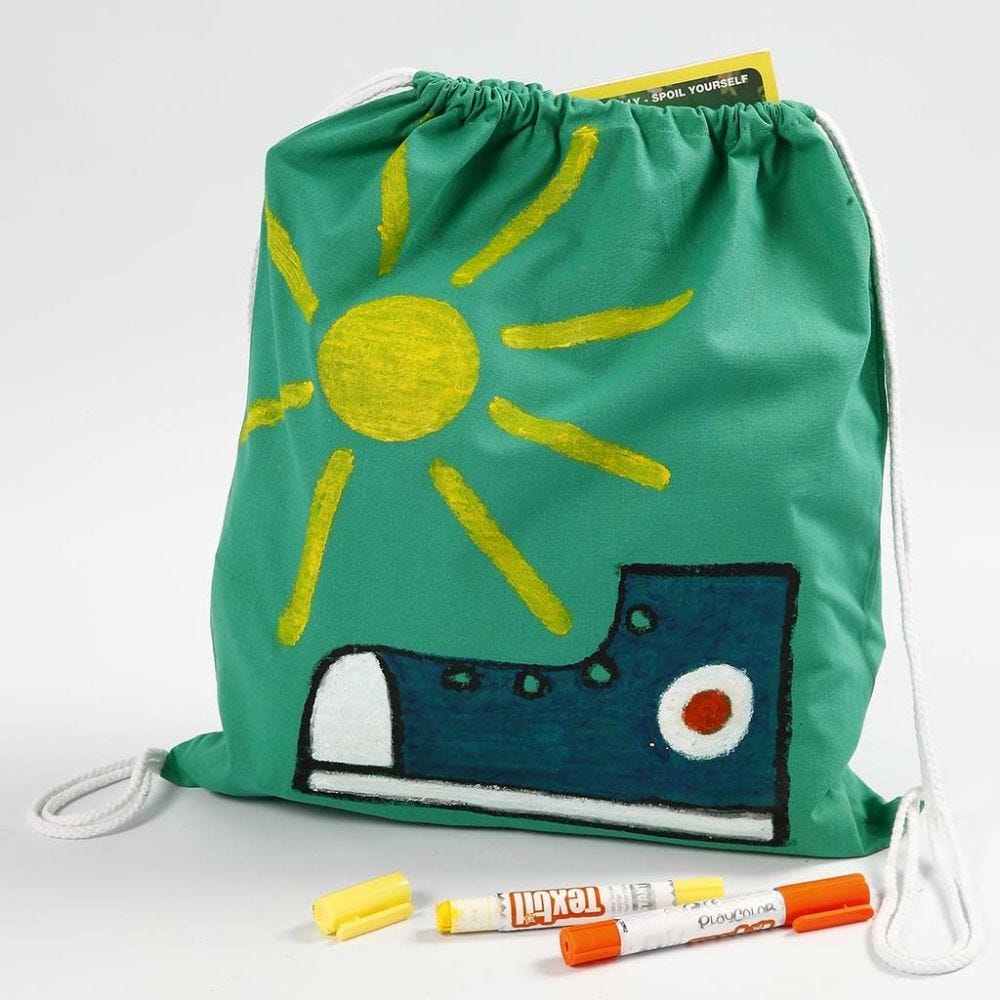 How to do it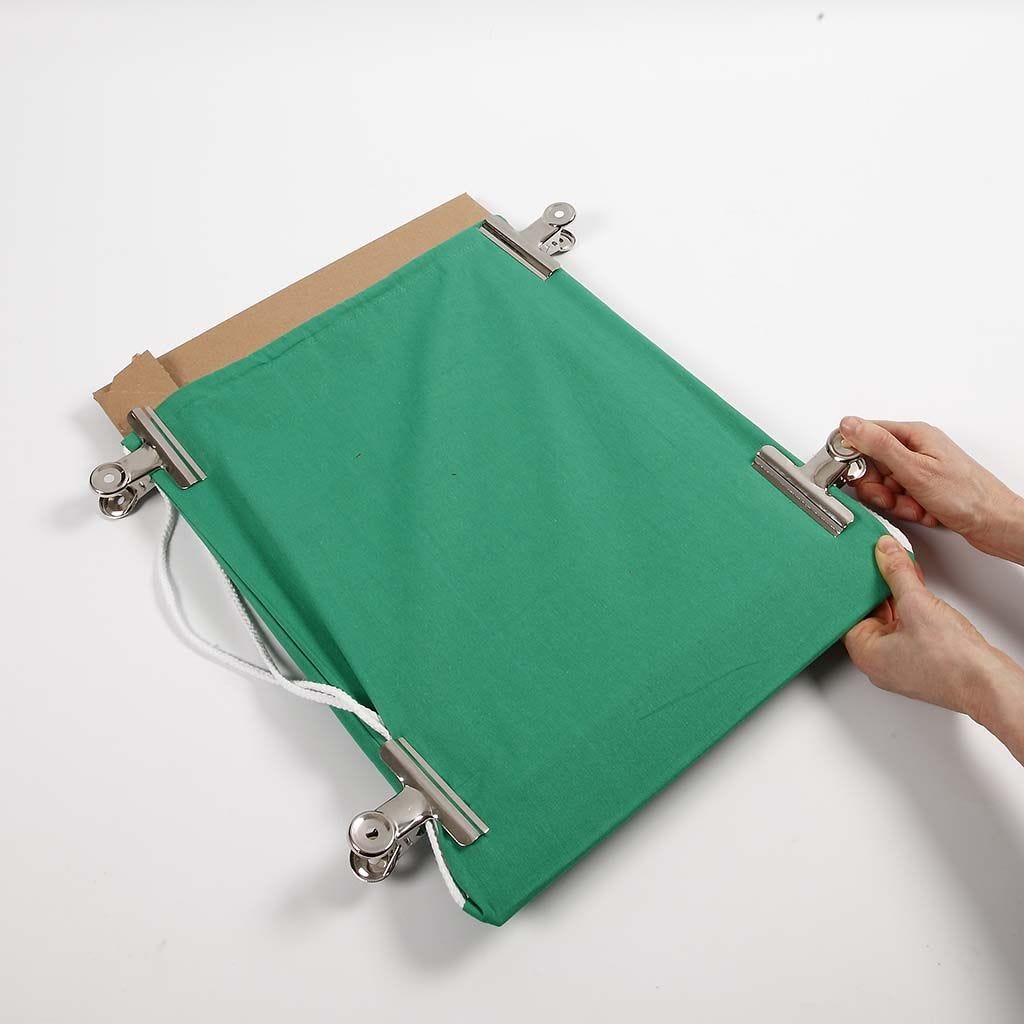 1
Place a piece of cardboard inside the drawstring bag in order to protect against smudging and to keep the fabric taught (by using clips).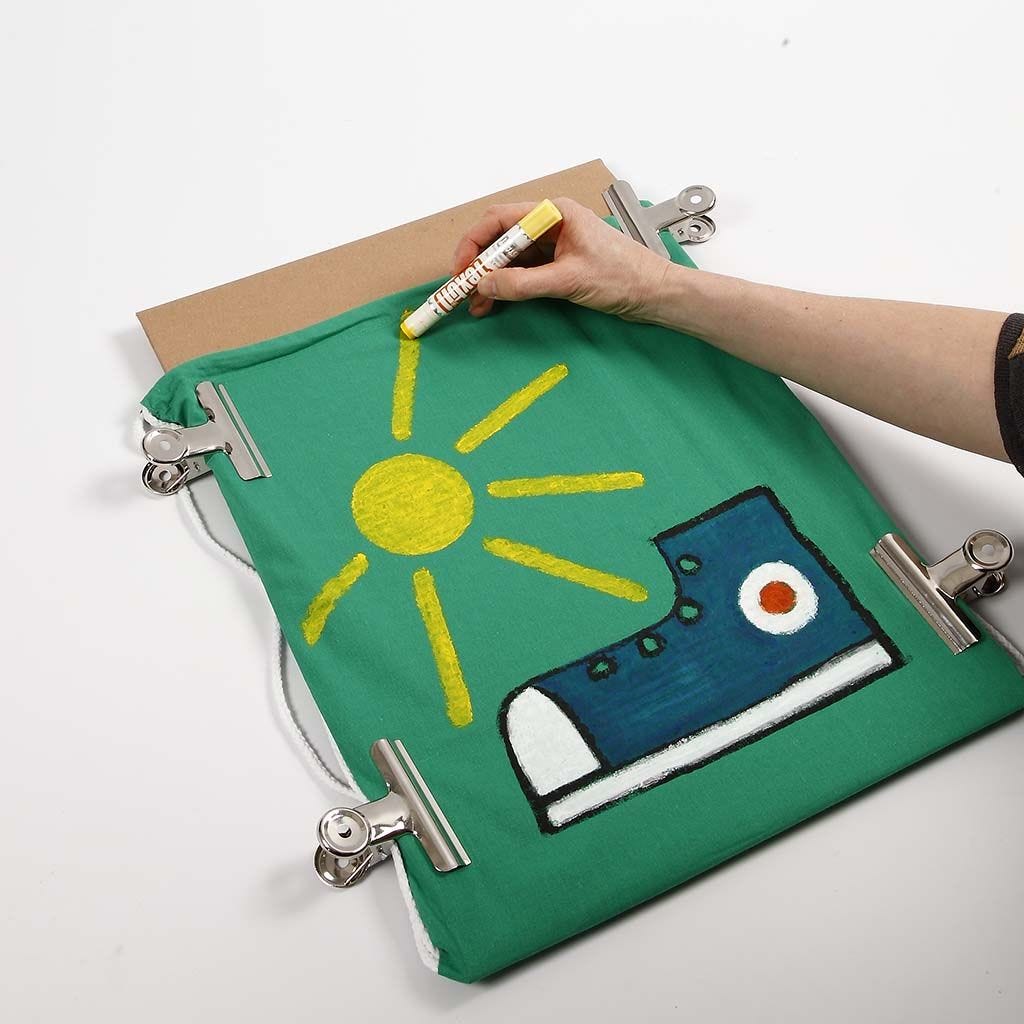 2
Draw and decorate according to your imagination. Use Play Color solid tempera paint sticks twisting the stick up and down like a lipstick. Leave to dry.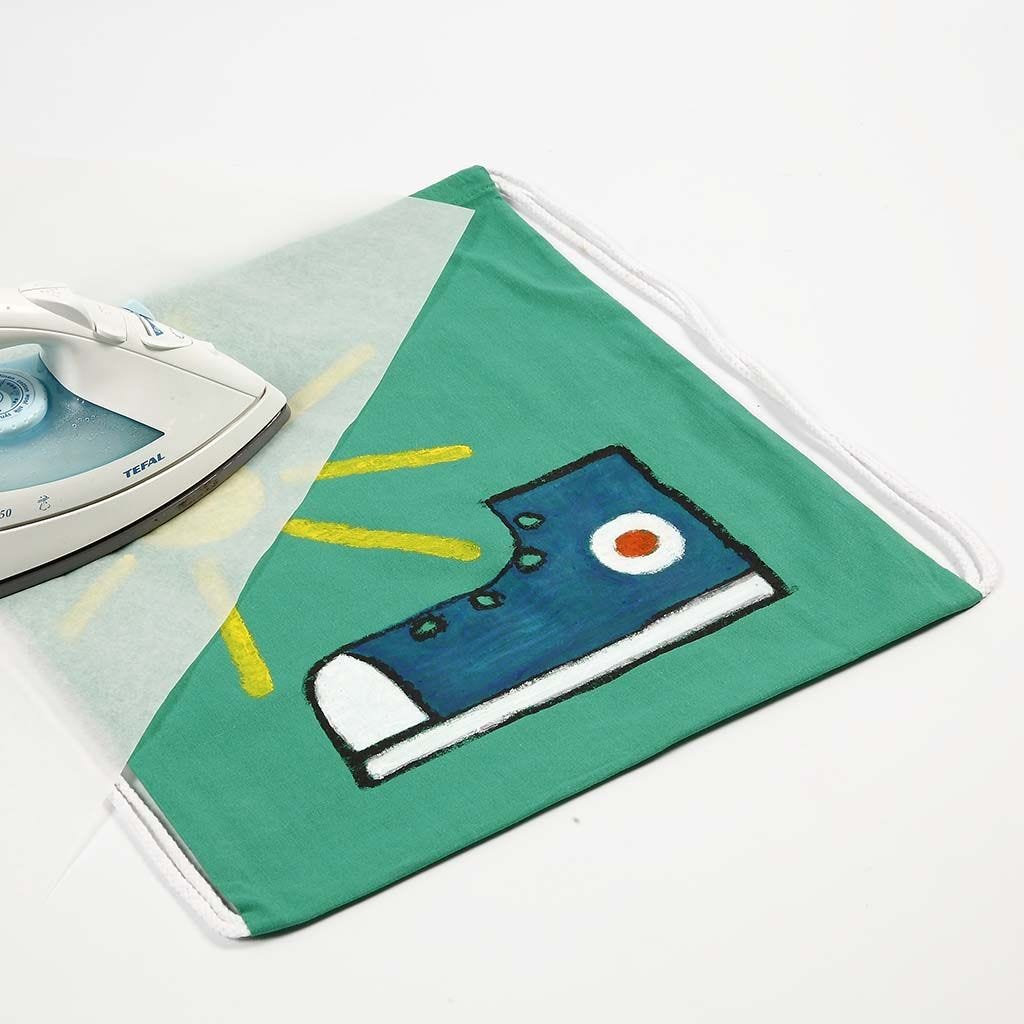 3
Place a piece of baking paper over the design and fix with an iron on the 'linen' setting. The bag may now be washed in the washing machine.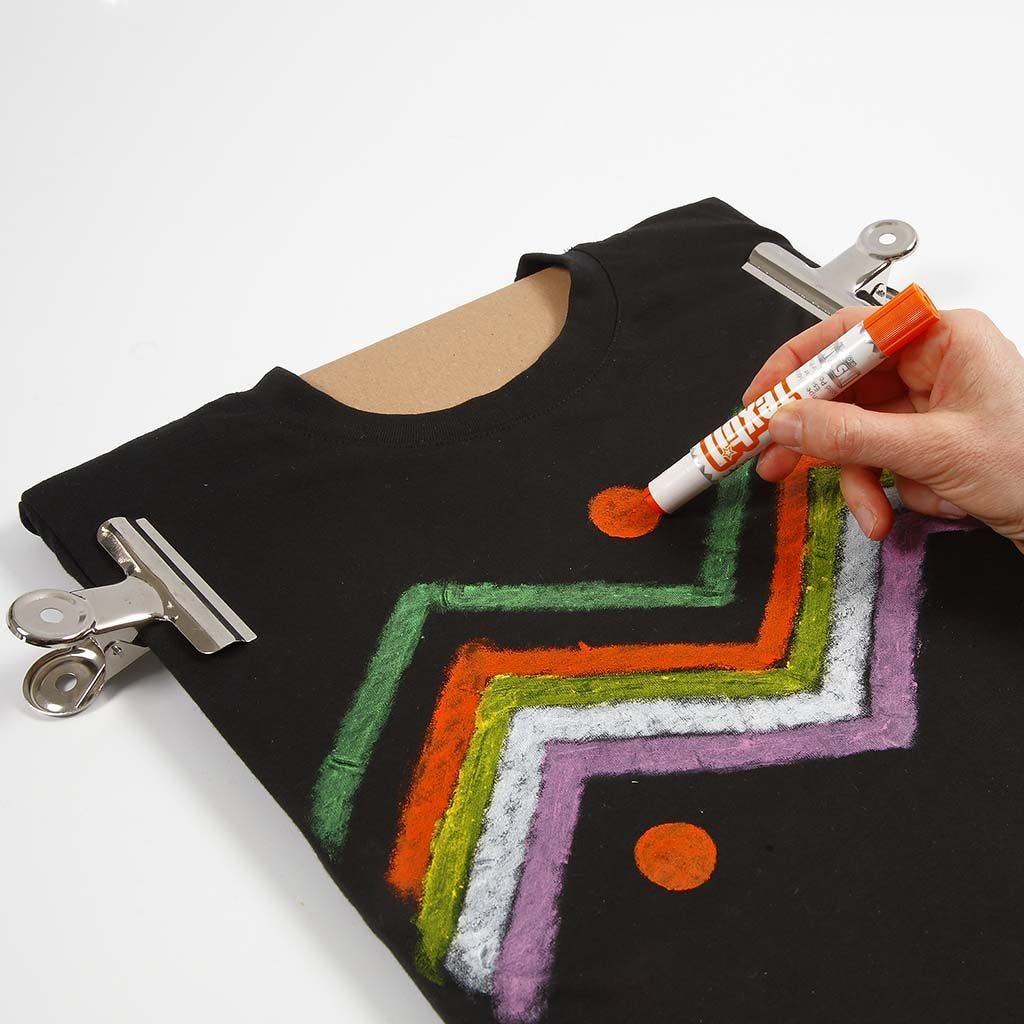 Another variant
Opaque on dark fabrics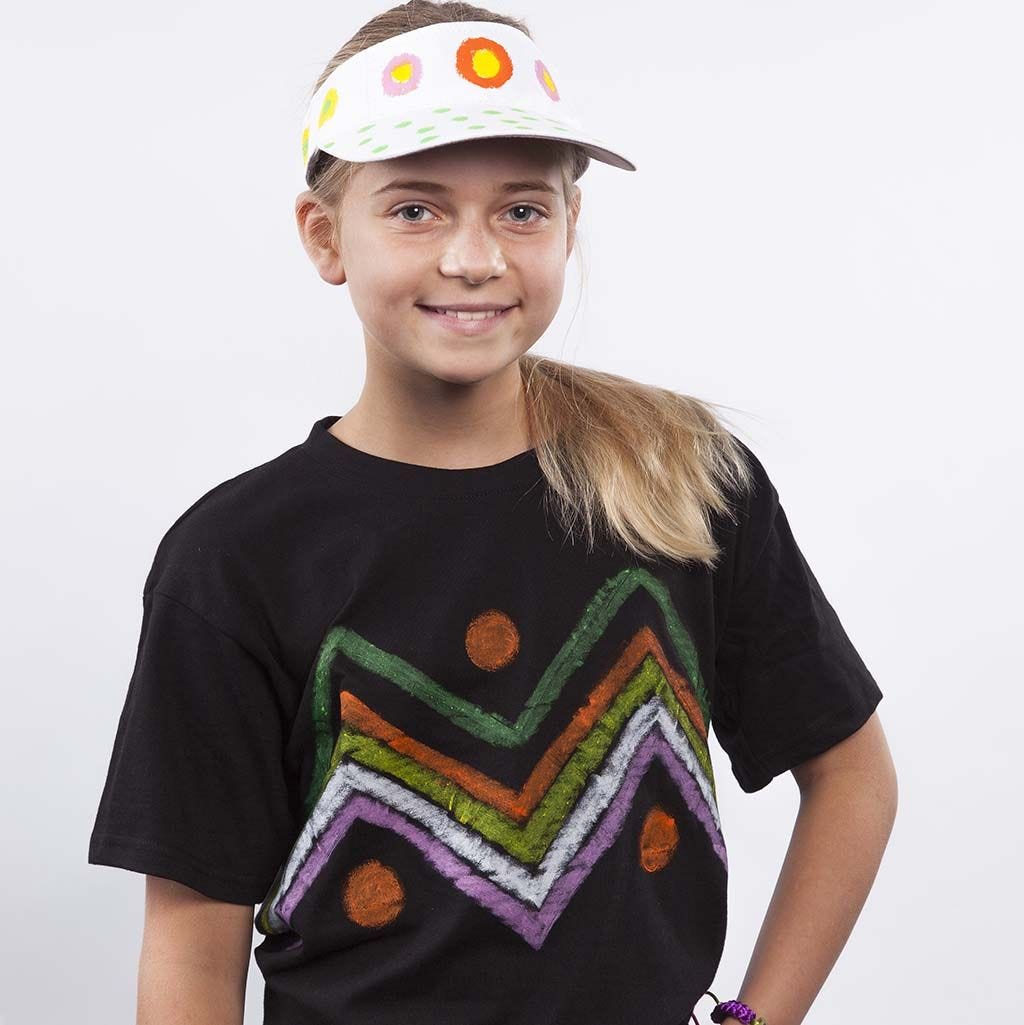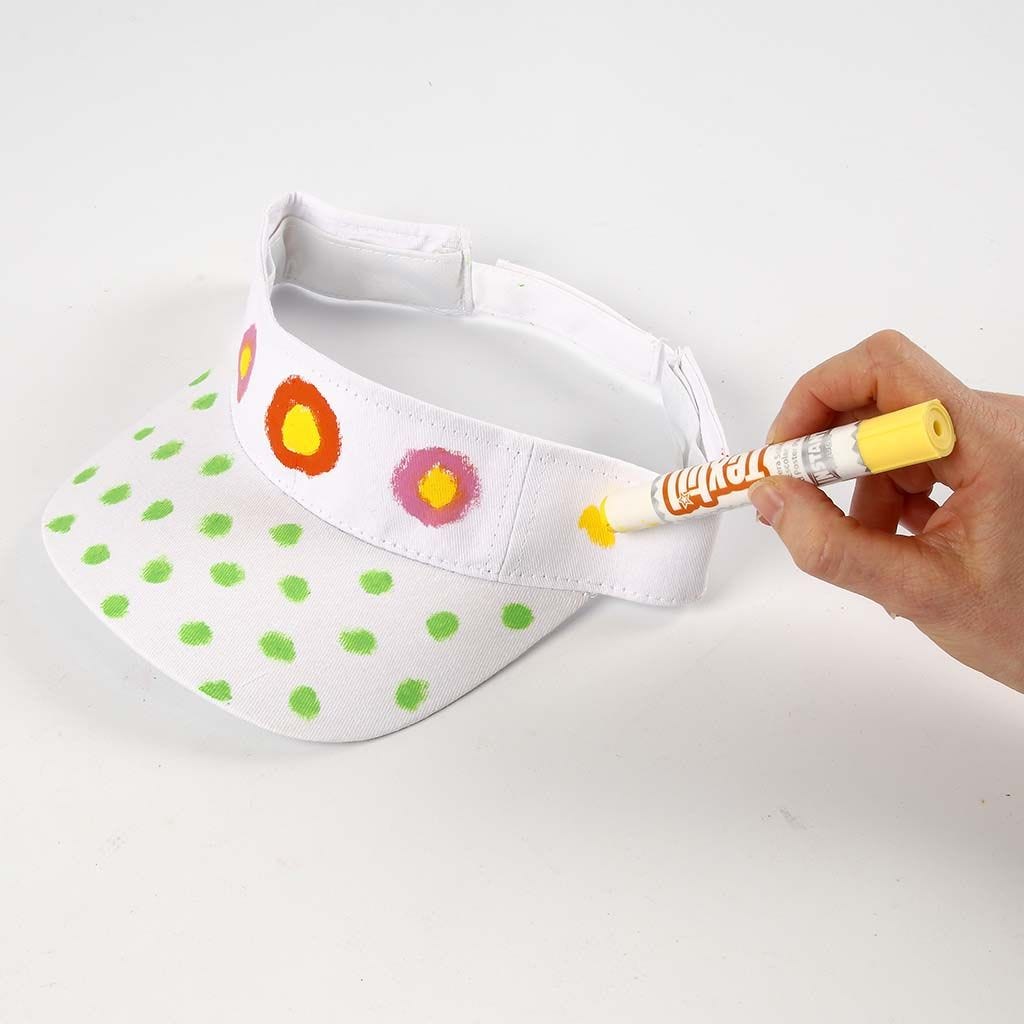 Another variant
Drying time is approx. 15-30 min. when applying several coats