Technique School: Relief Drawing using a Refill Bottle with Paint
Technique School: Relief Drawing using a Refill Bottle with Paint
Relief is a technique for raising the outline or details in a design. It's illustrated here using acrylic paint filled in a refill bottle with a fine drawing tip.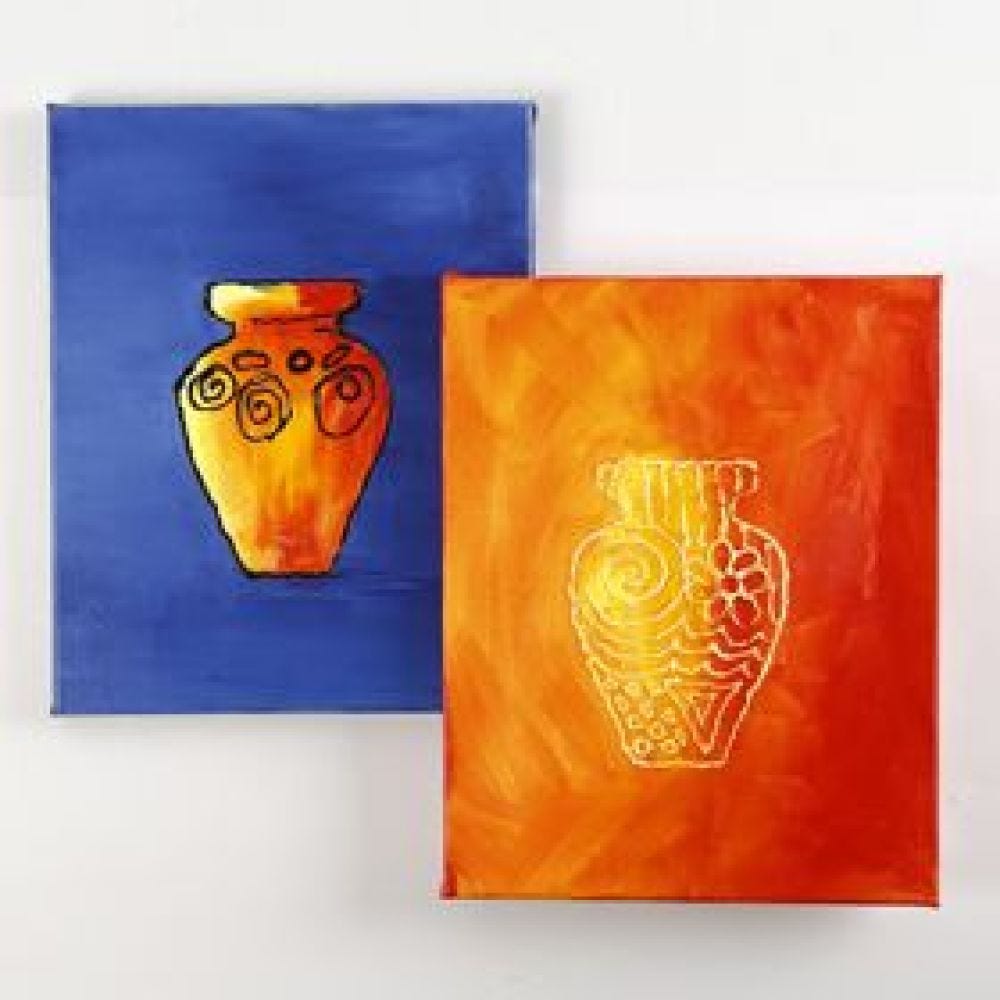 How to do it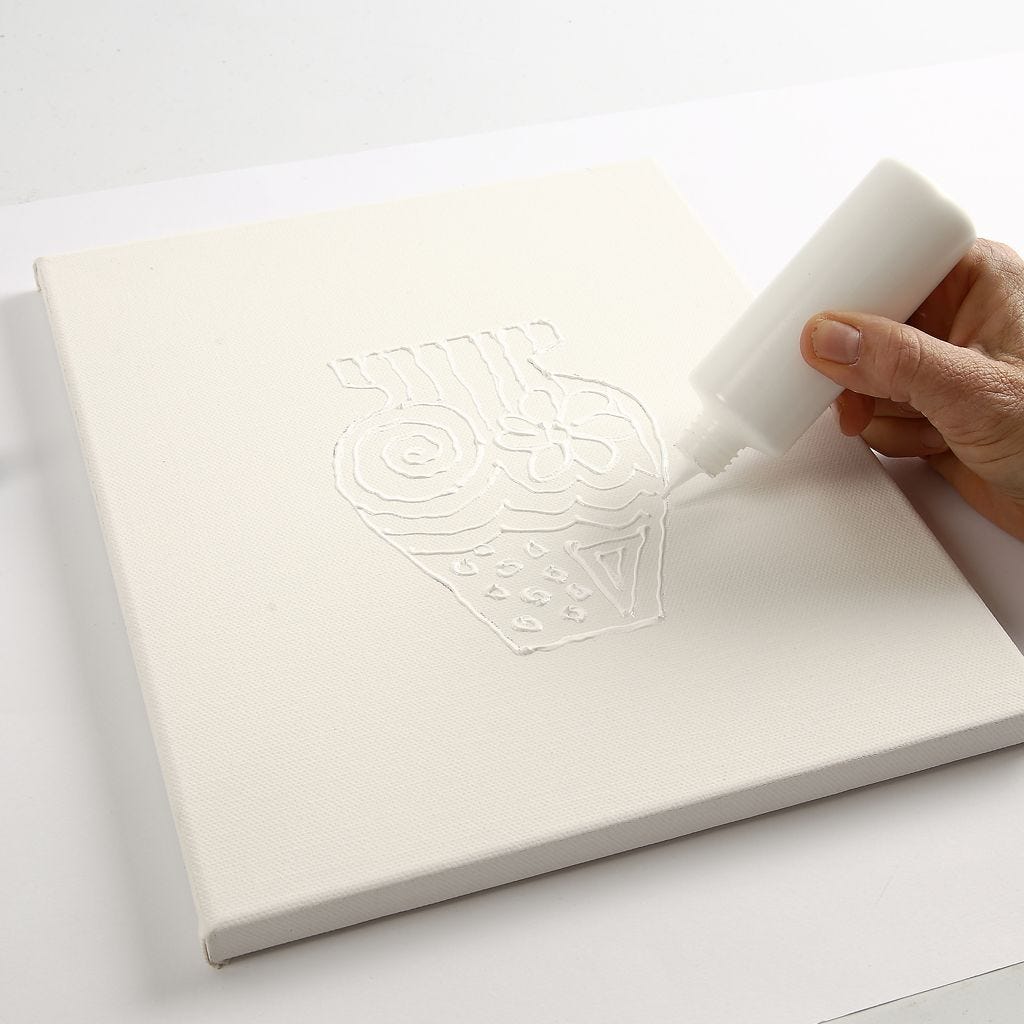 1.
Fill the refill bottle with acrylic paint (Art Proff). Now draw a design on the canvas panel using the fine drawing tip on the refill bottle. Leave to dry.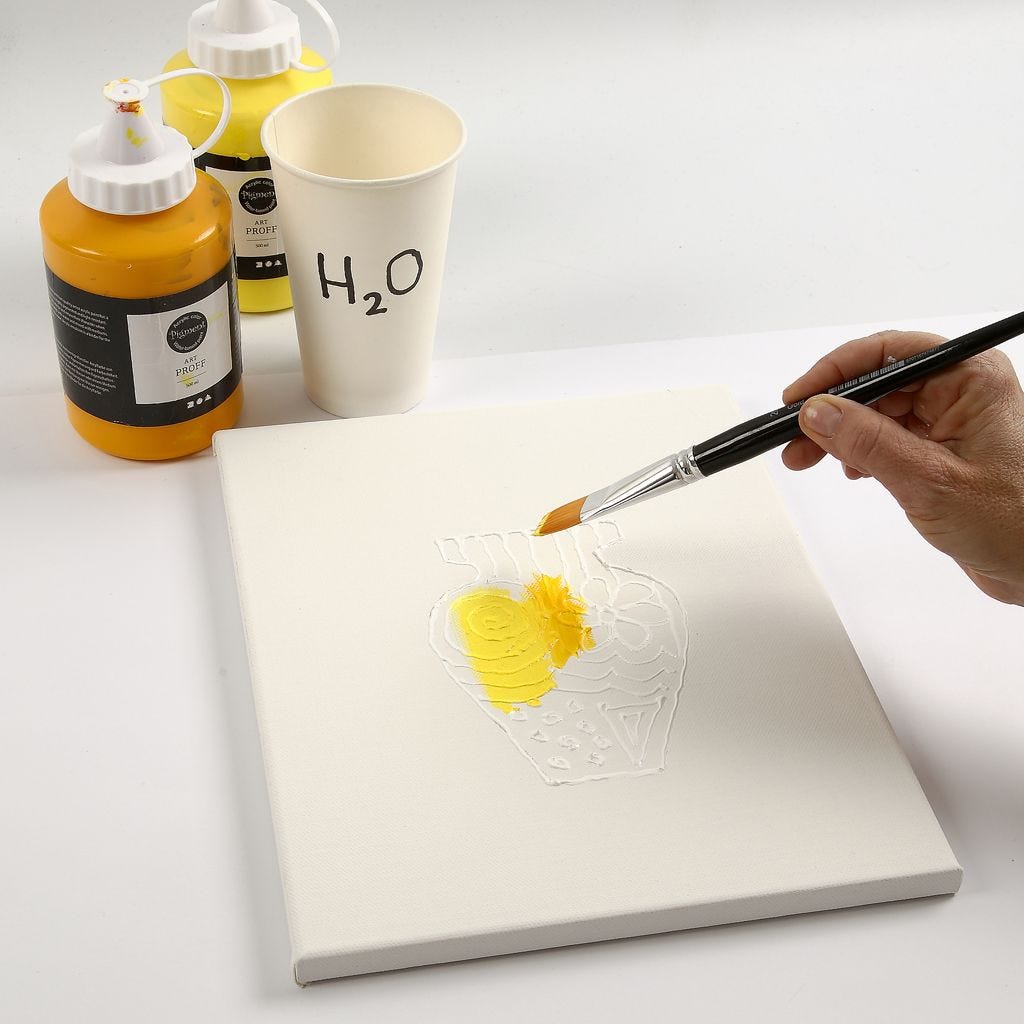 2.
Paint the design over with the acrylic paint, undiluted or diluted according to taste. Leave to dry for approx. 30 minutes.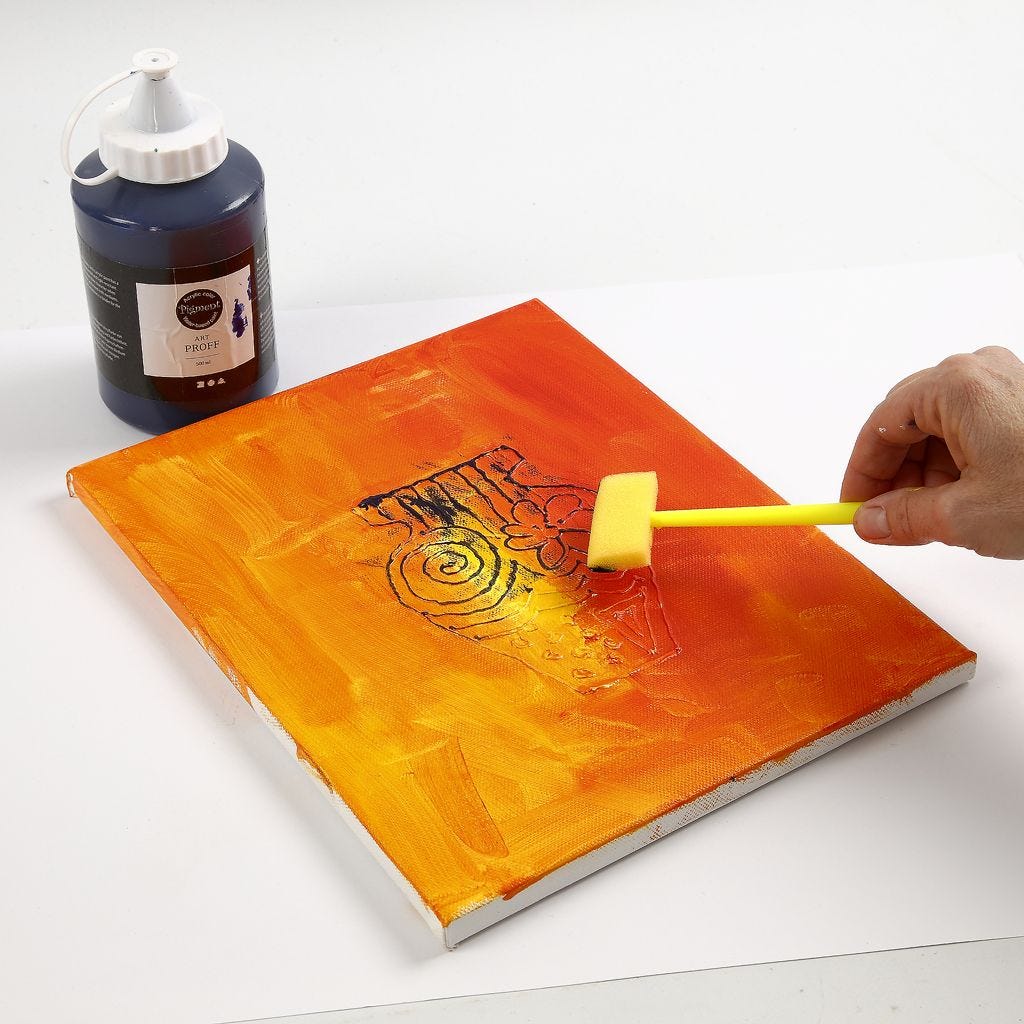 3.
Variant No. 1: Use a flat foam stencil brush for lightly painting with a different colour over the relief design further emphasizing the effect.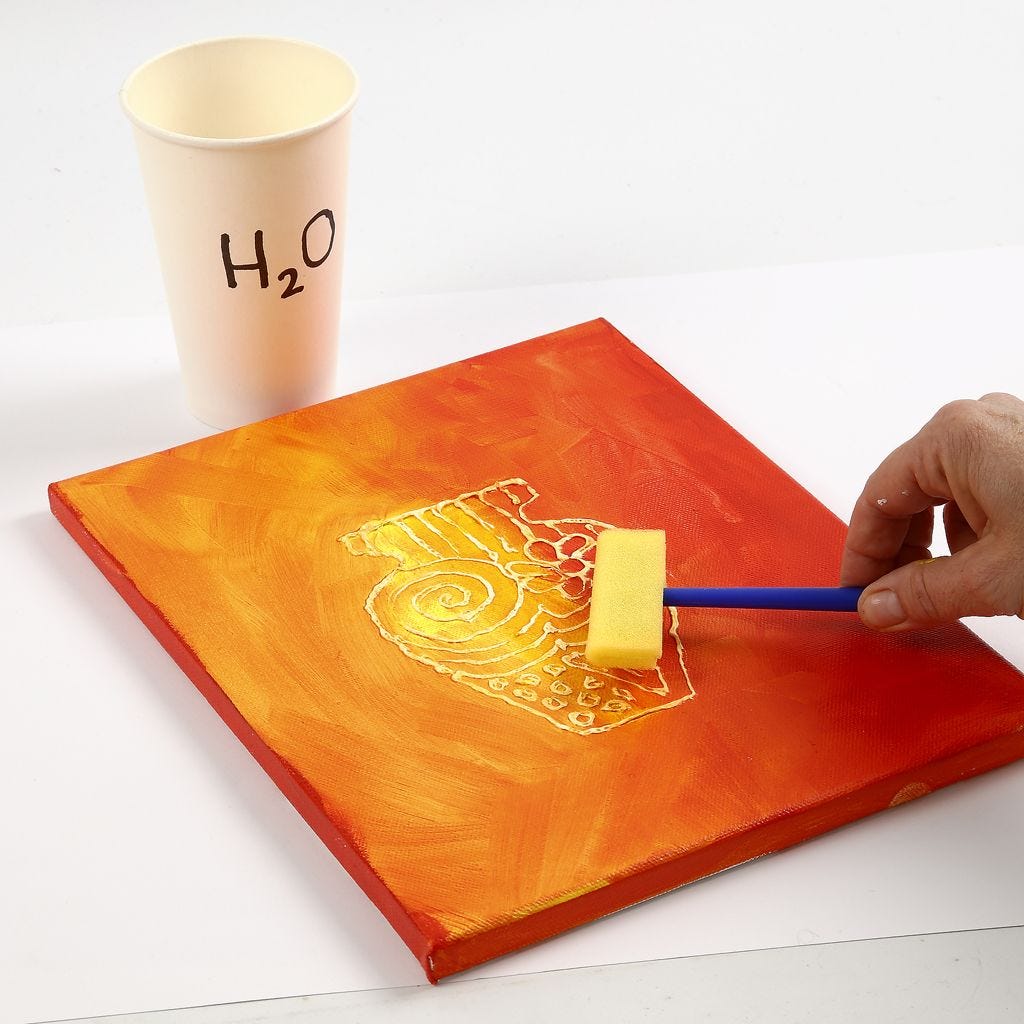 4.
As an alternative to the option mentioned above, you may use a foam stencil brush moistened with water and then applied over the relief design, which highlights the colour of the relief.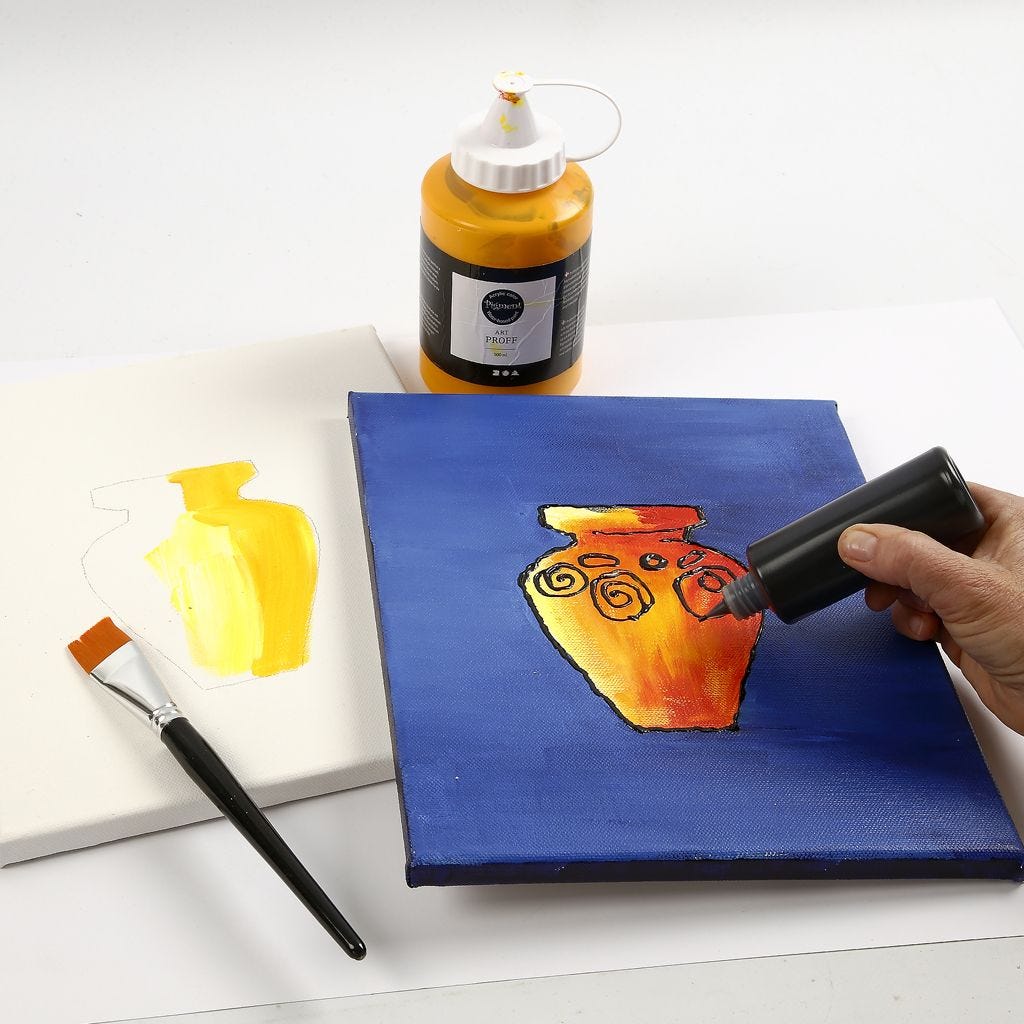 5.
Variant No. 2: Paint a painting with a design according to your taste. Leave to dry and then bring out the outlines and details.
I'm shopping as
b2c incl. tax
b2b excl. tax
b2g excl. tax
Go back
I'm shopping as
Continue as guest
Copyright © 2013-present Magento, Inc. All rights reserved.