Table decorations from punched-out giraffes
Make your own table decorations from punched-out card giraffes and card circles.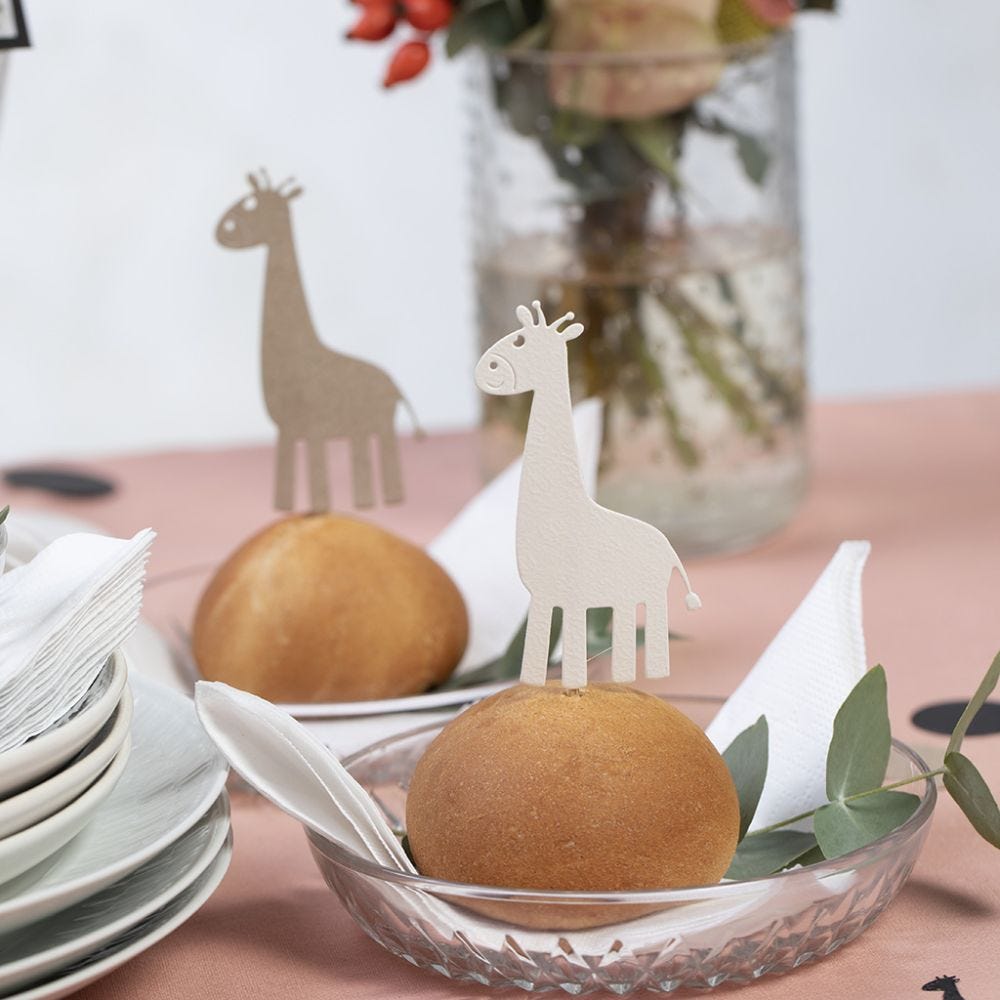 How to do it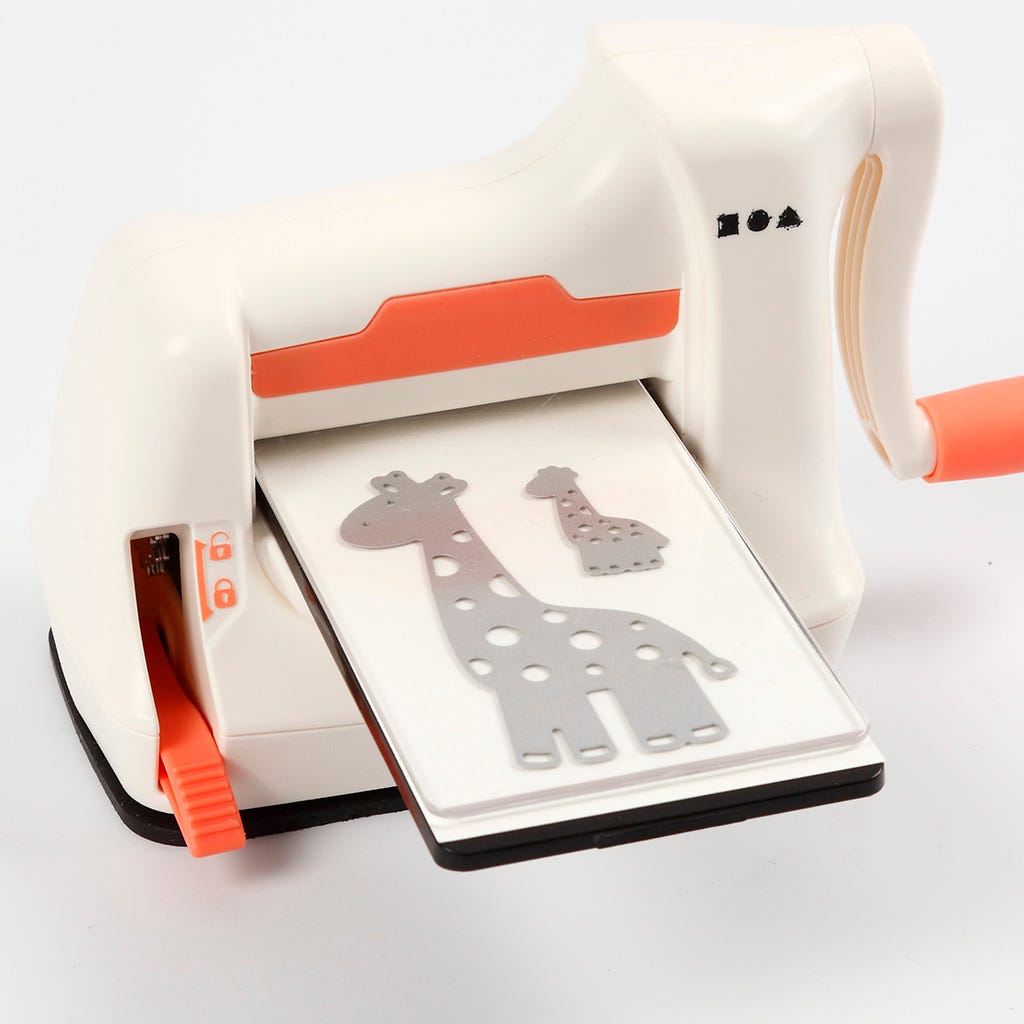 1
Cut pieces of card to fit the dies for the die-cutting and embossing machine. Punch out giraffes and circles from black, off-white and natural coloured card.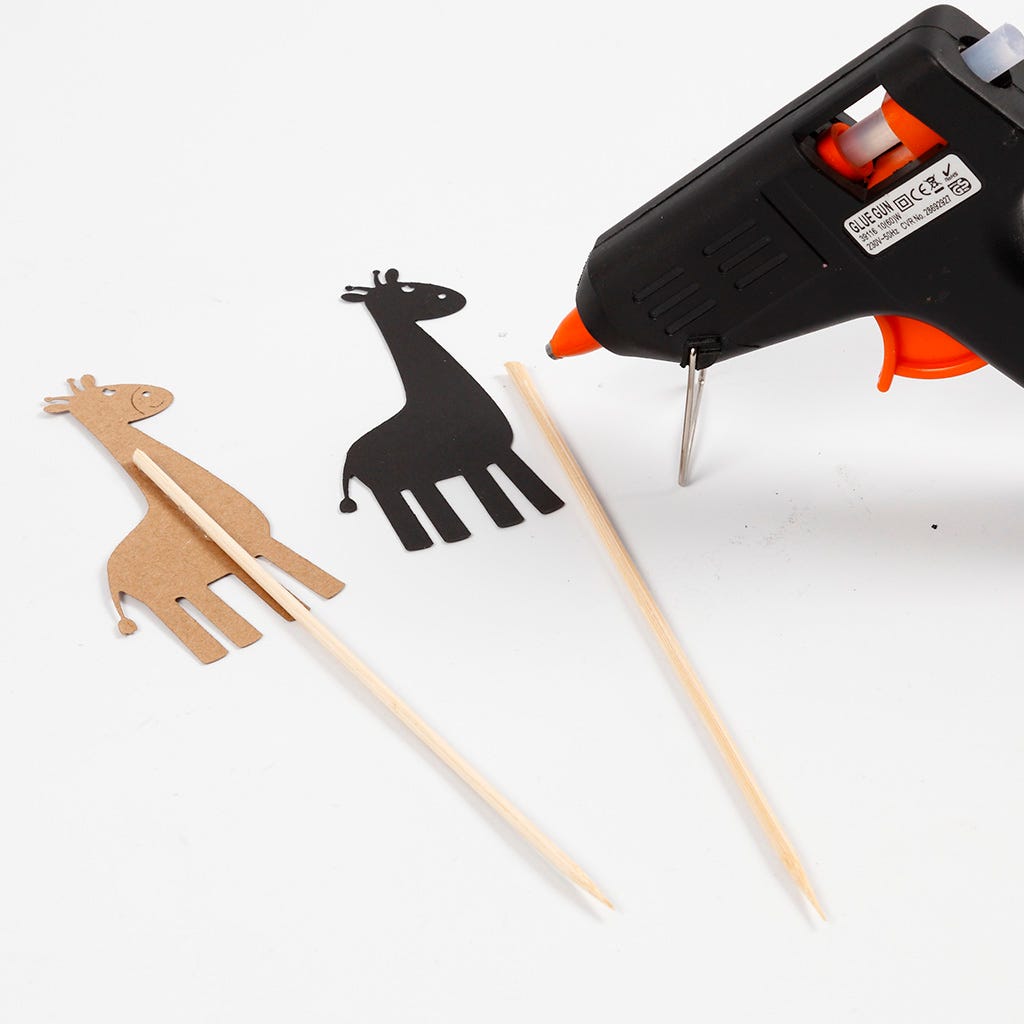 2
Trim wooden flower sticks and attach them onto the back of the punched-out giraffes with a glue gun. You may insert the giraffes on the sticks into bread rolls or into a bouquet of flowers for decoration.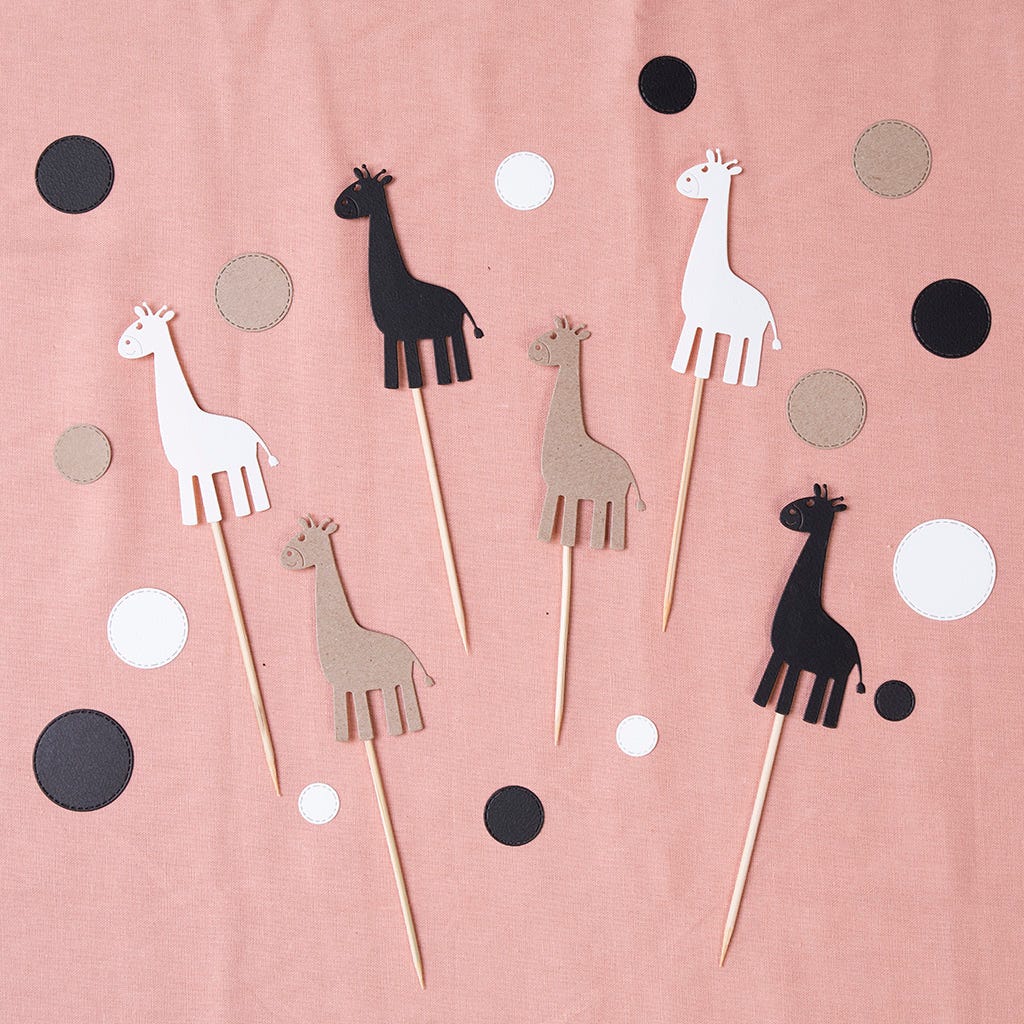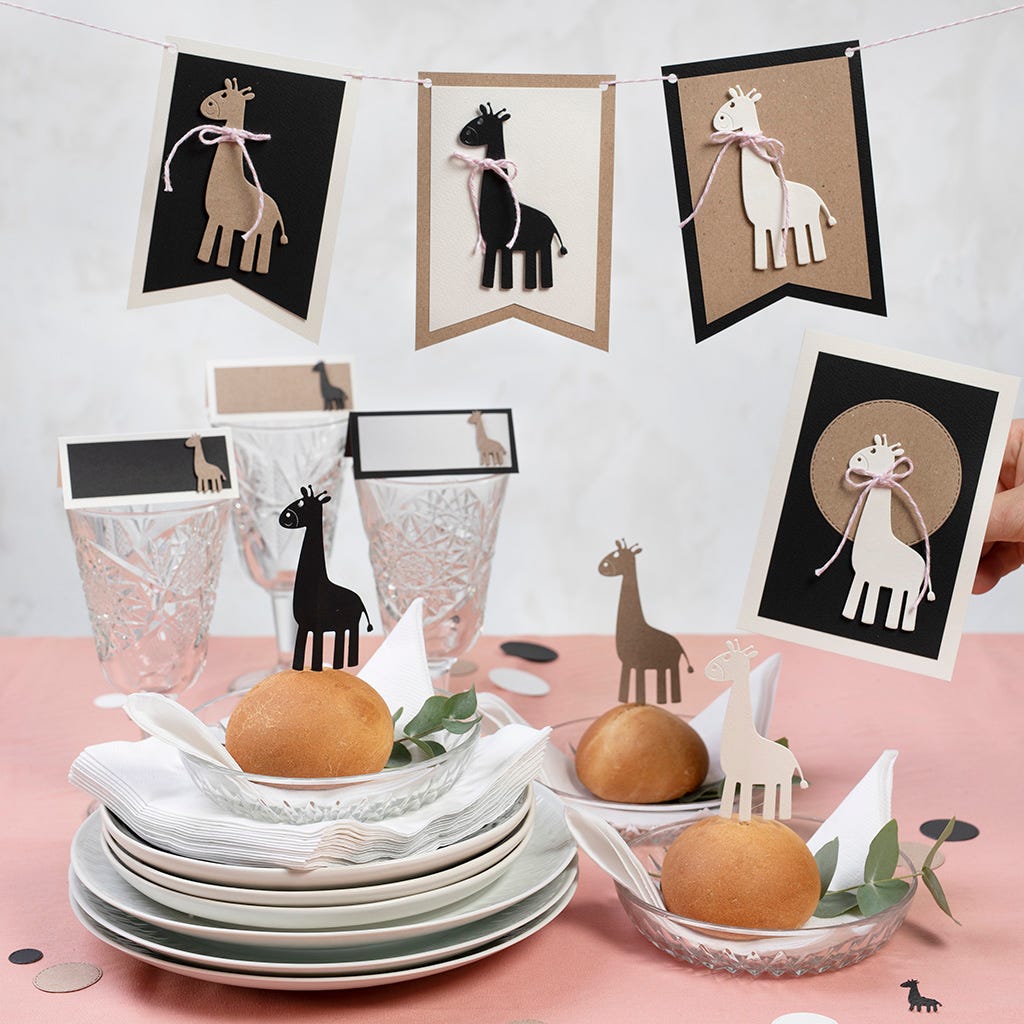 4
See our matching ideas: Invitation 15579 Place card 15655 Bunting 15661