Sun and summer and cheerful colours are combined in this sun top which is for everyone to make. It is tie-dyed in a tub. A design is drawn on using a fabric marker. How to do it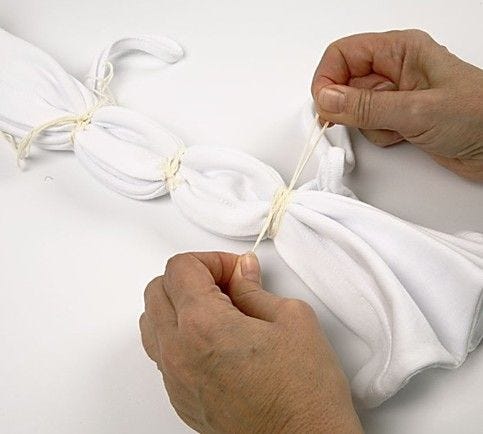 1.
The top is washed at 40 degrees in the machine before dyeing. Fold the top in pleats and tie with cotton yarn (which is wrapped tightly around several times).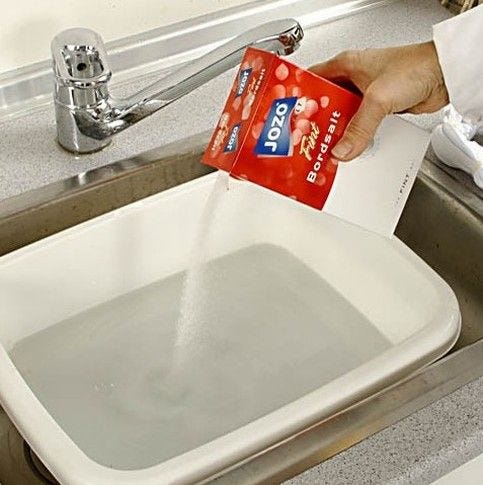 2.
For this top we have used approx. 3.5 liters of water heated to 30-60 degrees in which 350g fine salt is dissolved. Normally, use 1 kg salt to 10 liters of water.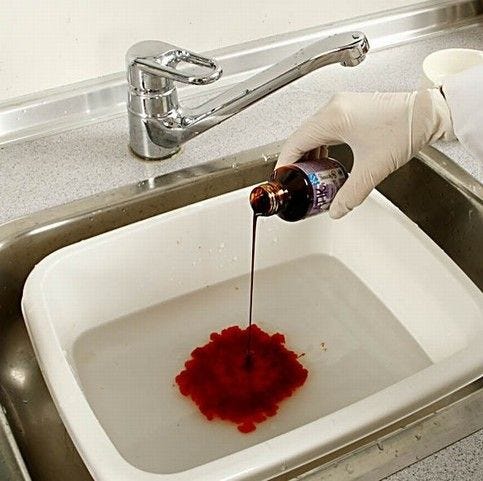 3.
Add the colour. Here we have used approx. 35ml of ES Batik. Normally, use 100ml to 10 liters of water.
4.
Dissolve approx. 70g medium fix in a little water. Normally, use 200g to 10 liters of water. Pour into the dye bath and mix.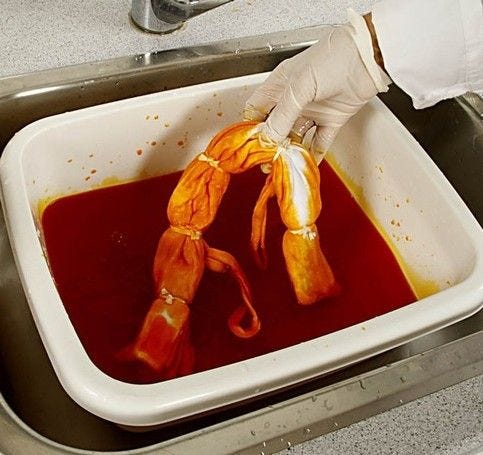 5.
Wet the fabric and put it into the dye bath for 30 min. It should float freely. Stir frequently.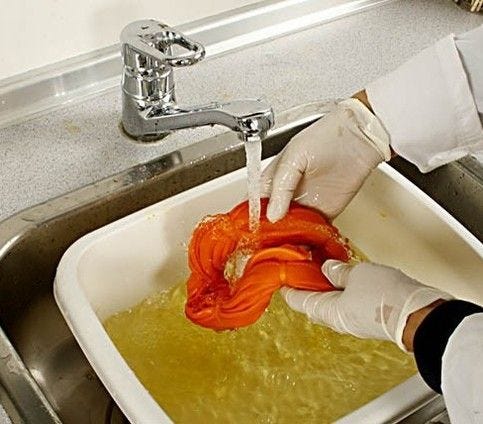 6.
Pour out the coloured water and rinse the top.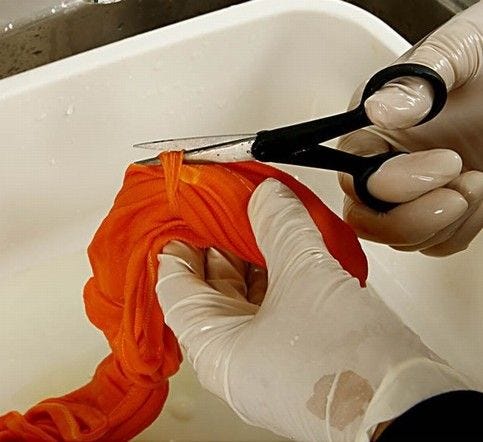 7.
Cut off the cotton yarn.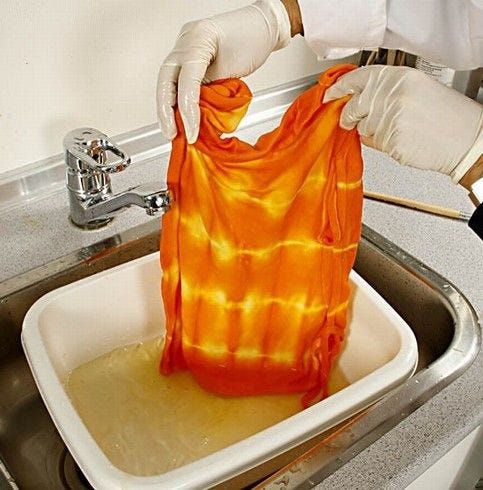 8.
Rinse the top until the water is clean and then wash it in the washing machine at 60 degrees.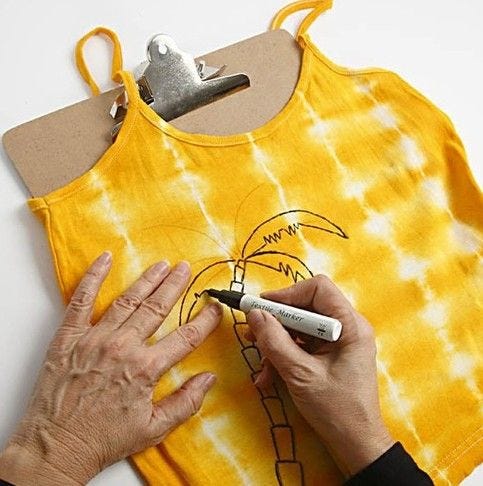 9.
Draw some palm trees with a fabric marker (remember plastic or something hard between the layers). Draw slowly and do not pull the fabric with the fabric marker.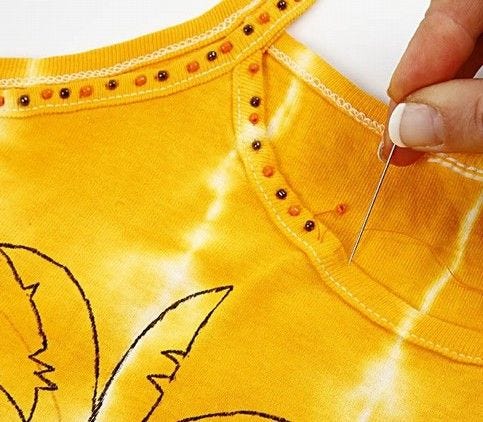 10.
Sew on small rocaille beads on the neckline and straps.