Summery Table Decorations, decorated Boxes & artificial Cake Pops
This red, pink and lime table decoration consists of artificial popcakes made from red-painted cotton balls with white-painted dots and a construction straw for the stick. The table decoration also consists of boxes decorated with wooden flowers. How to do it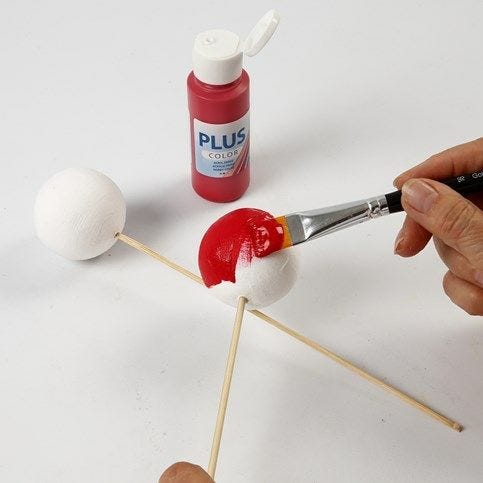 1.
Paint cotton balls with red Plus Color craft paint and leave to dry.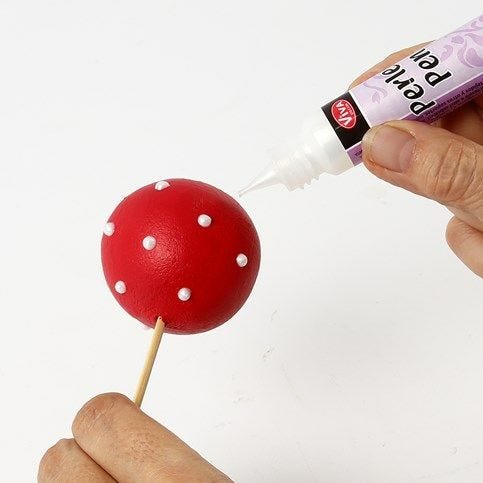 2.
Make white dots on the red balls with a Pearl Pen. A TIP: Use a flower stick for holding each ball when painting. Leave the balls to dry on the wooden stick and replace this with a construction straw.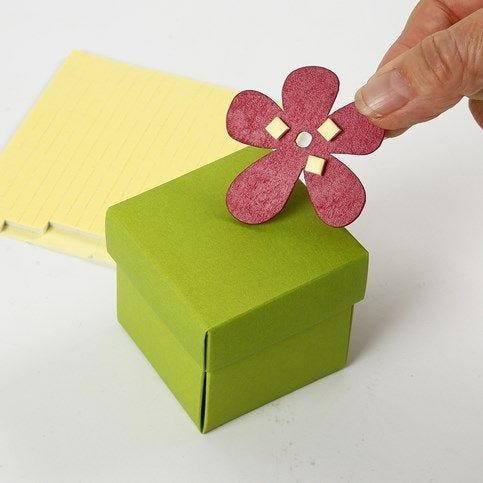 3.
Assemble the boxes and decorate them with wooden flowers attached with 3D foam pads.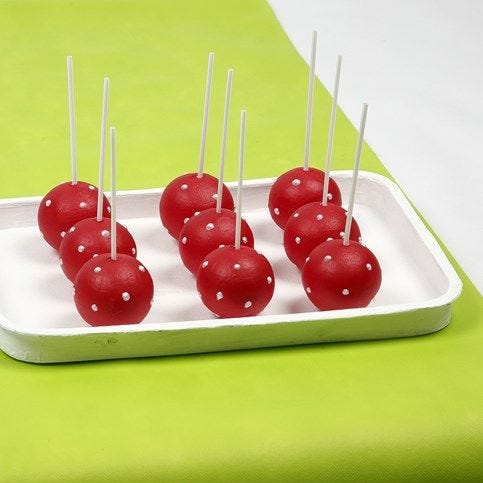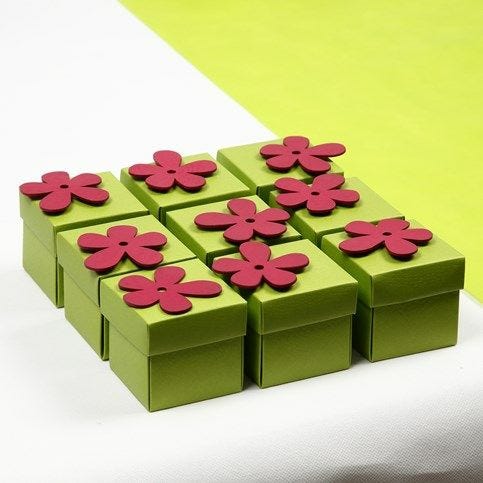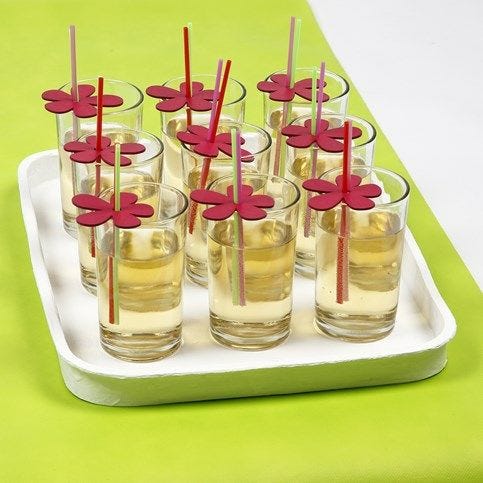 Another variant
Wooden flowers on construction straws for apéritifs.