Stuffed Fabric Hanging Decorations with Vivi Gade Decoupage Paper
Stuffed Fabric Hanging Decorations with Vivi Gade Decoupage Paper
Decoupage paper with text is glued onto stuffed fabric hanging decorations. Vivi Gade Design fabric squares are then glued onto the stuffed hanging decorations and decorated with buttons and a tassel made from crochet lace border.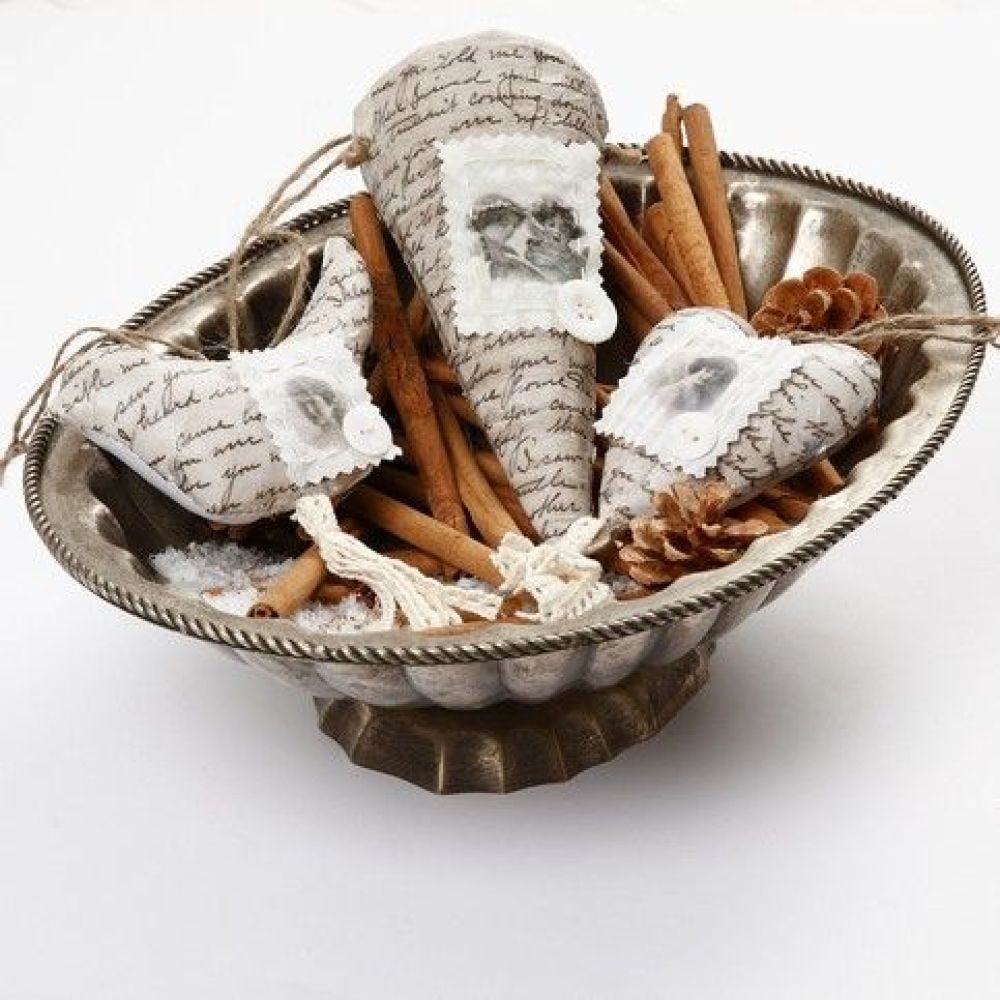 How to do it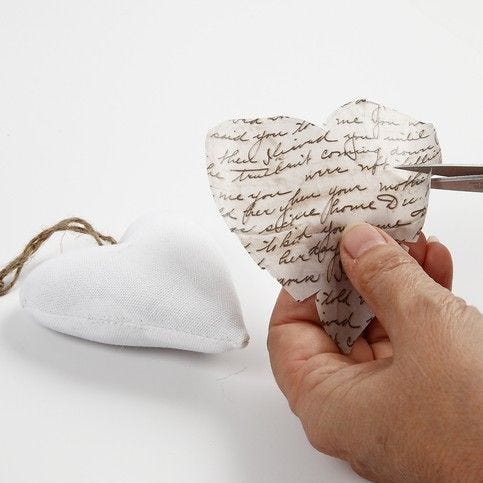 1.
Cut or tear a piece of Vivi Gade Design paper larger than the fabric hanging decorations. Cut notches in the paper along the edges.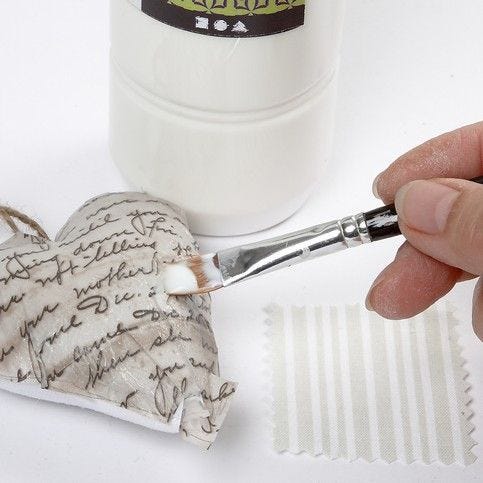 2.
Glue the paper heart onto the fabric heart hanging decoration with fabric decoupage lacquer. Cut small pieces of Vivi Gade Design fabric from the Skagen series using pinking shears.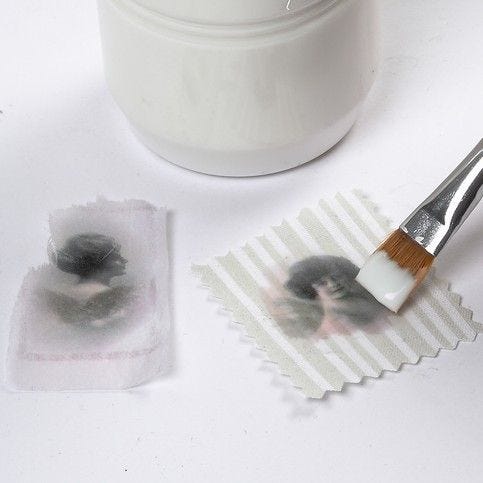 3.
Tear portrait motifs from decoupage paper and glue these on.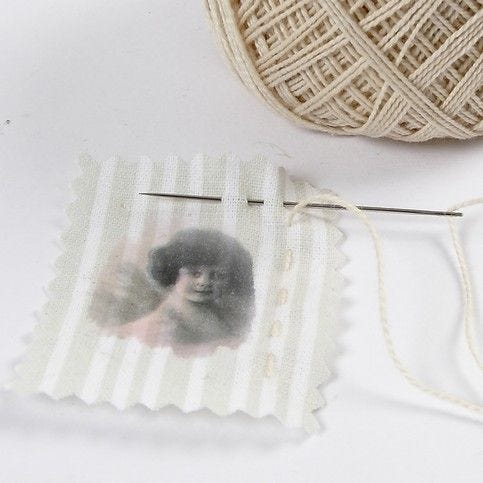 4.
Tack along the edges with mercerised cotton yarn.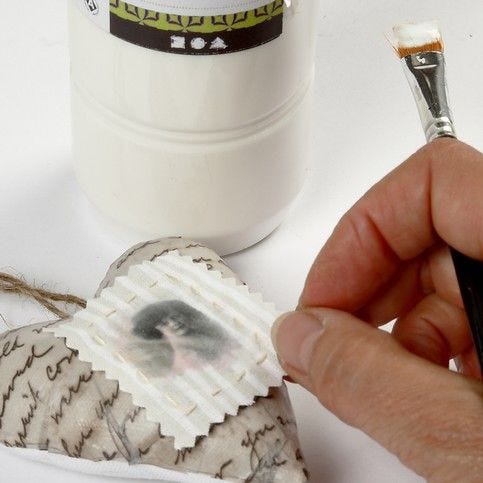 5.
Glue fabric squares with the portrait motifs onto the stuffed fabric shapes. Only apply a small amount of glue inside the area with the tacking stitches made with the mercerised cotton yarn.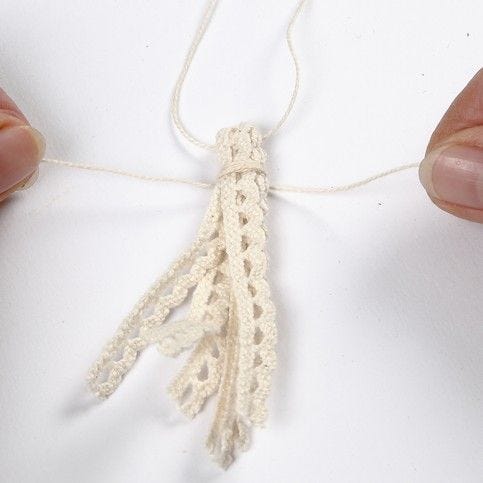 6.
Make a tassel from crochet lace border and mercerised cotton yarn.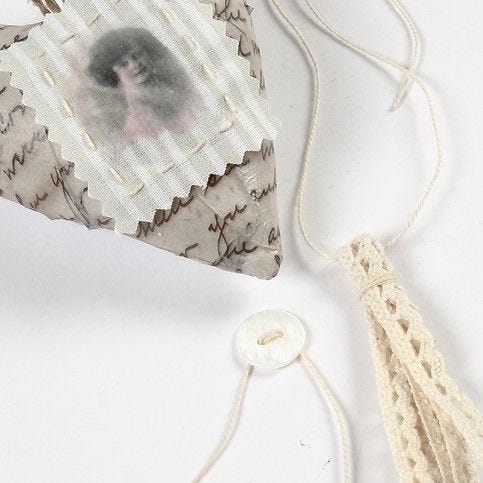 7.
Sew a piece of mercerised cotton yarn though the holes on the button.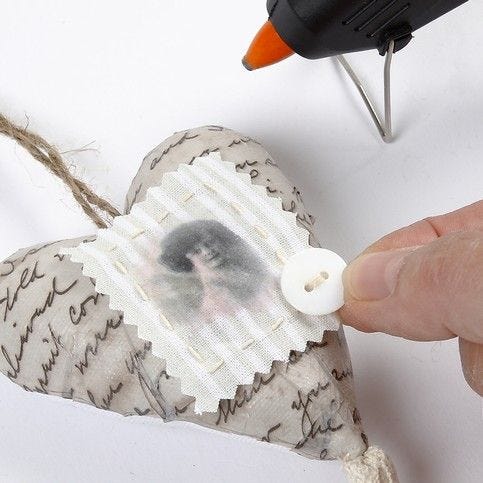 8.
Now sew on the tassel and either sew or glue on the button.