String Art with Cotton Tube Yarn in hexagonal wooden Frames
String Art with Cotton Tube Yarn in hexagonal wooden Frames
Make string art with cotton tube yarn by winding it around a hexagonal wooden frame. Glue two hexagonal wooden frames onto each side of the woven frame. How to do it
1
Start by removing the glass from the frame. Use pliers for removing the metal holding the glass inside the frame.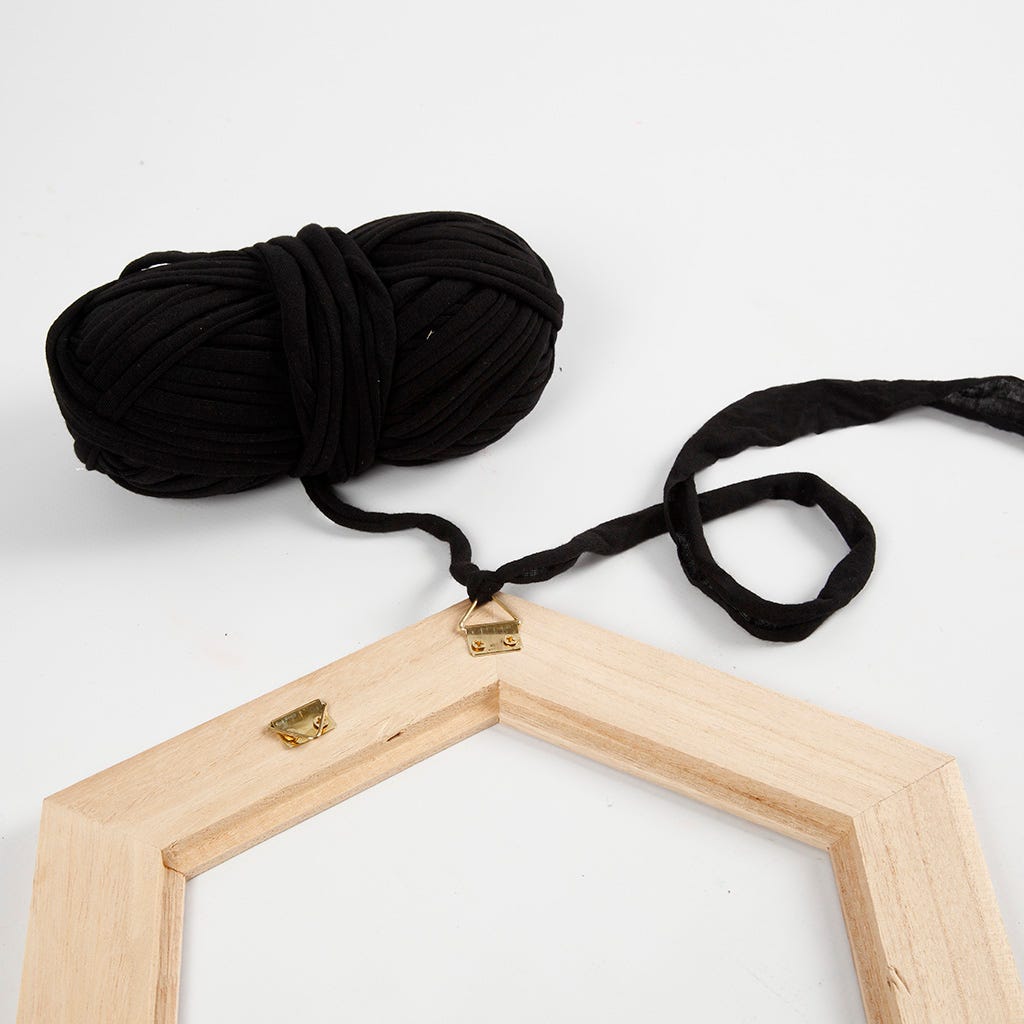 2
Tie the yarn end onto the hook for hanging.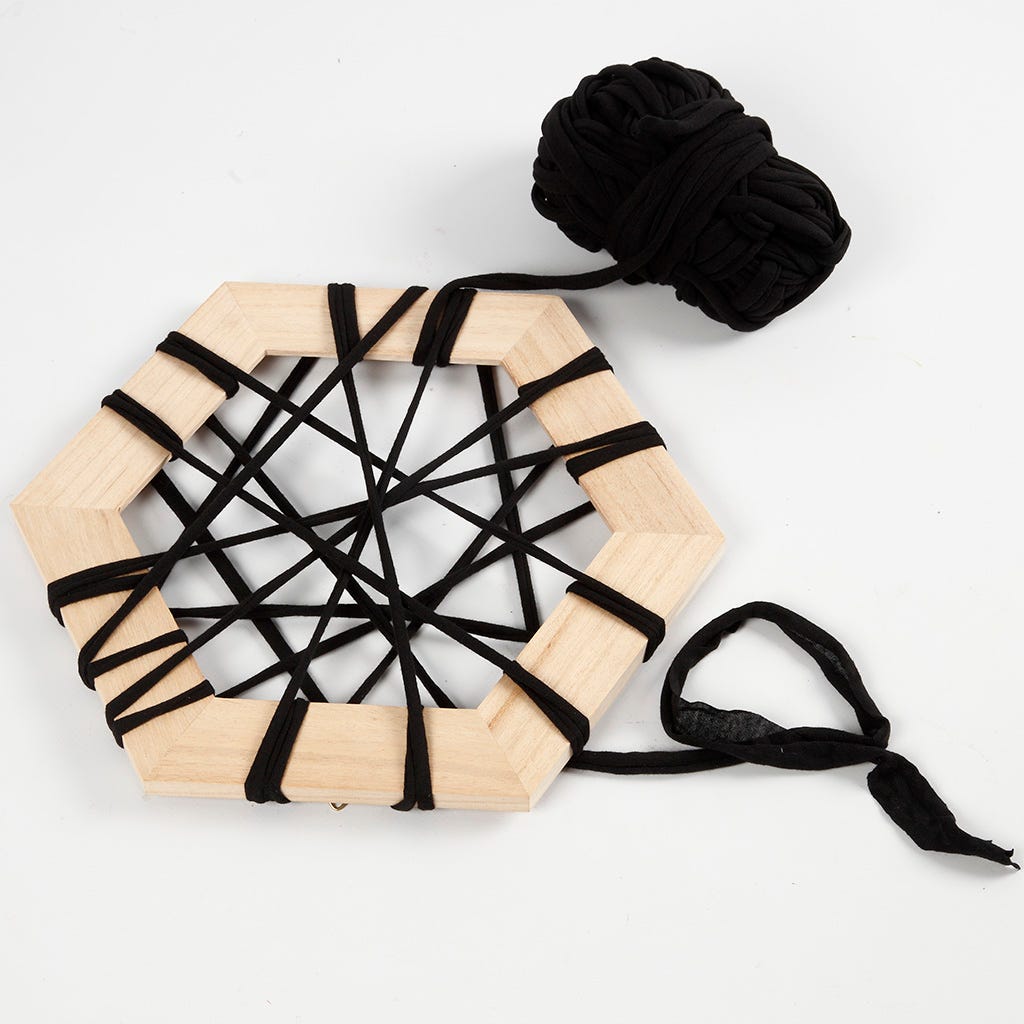 3
Wind the yarn around the frame in a random pattern.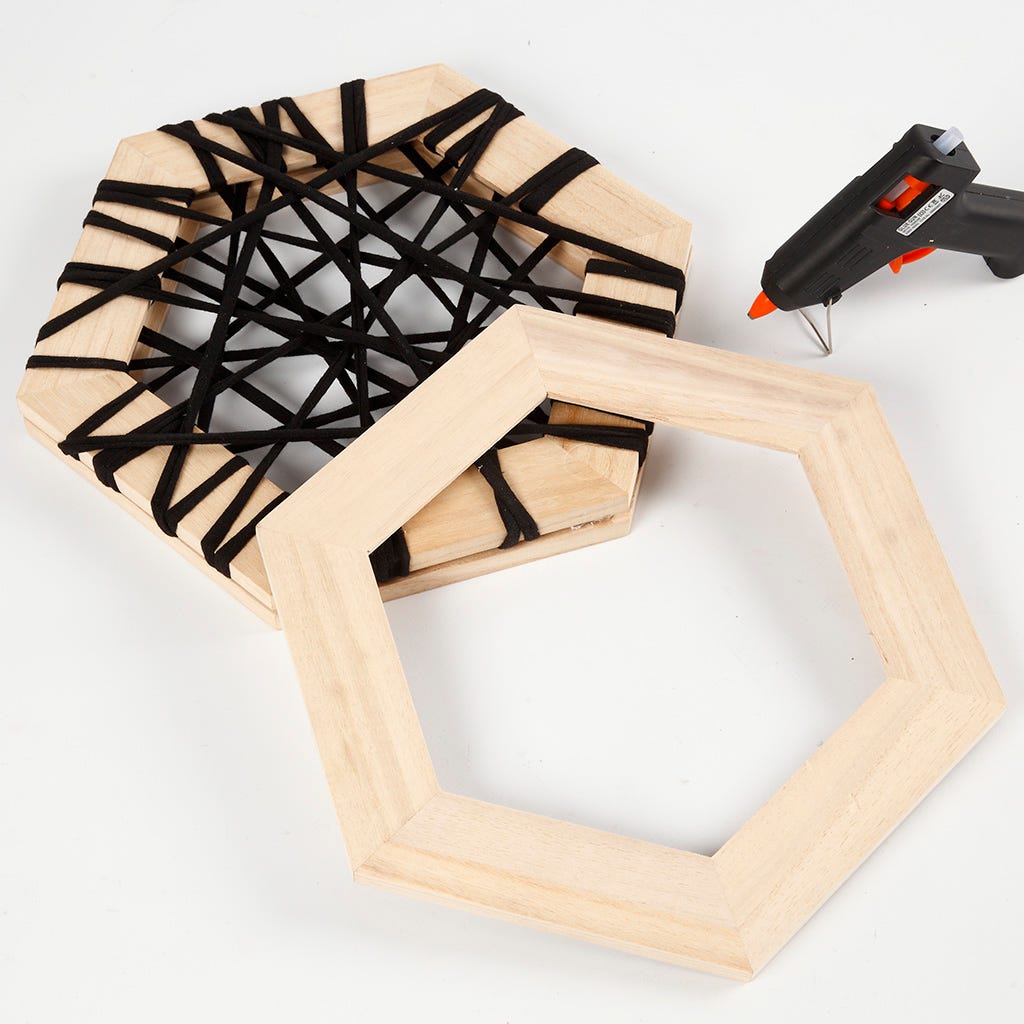 4
Remove glass and metal from two frames (like in step 1). Use a glue gun to glue a wooden frame onto each side of the frame with the woven cotton tube yarn. You may clamp the frames together whilst the glue is drying.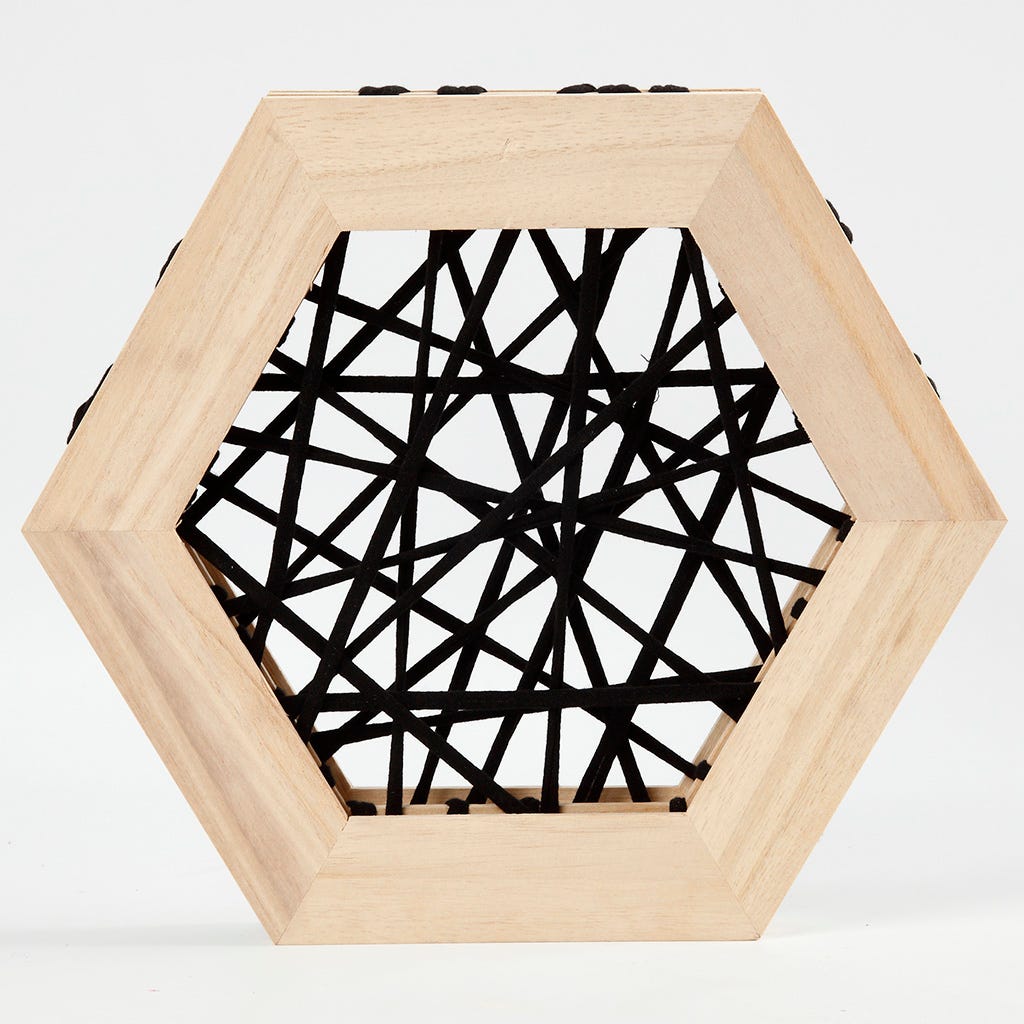 Copyright © 2013-present Magento, Inc. All rights reserved.