String Art Cacti on wooden Icons
String Art Cacti on wooden Icons
Both cacti are made as String Art with cotton yarn firmly wound around nails, hammered into a wooden icon.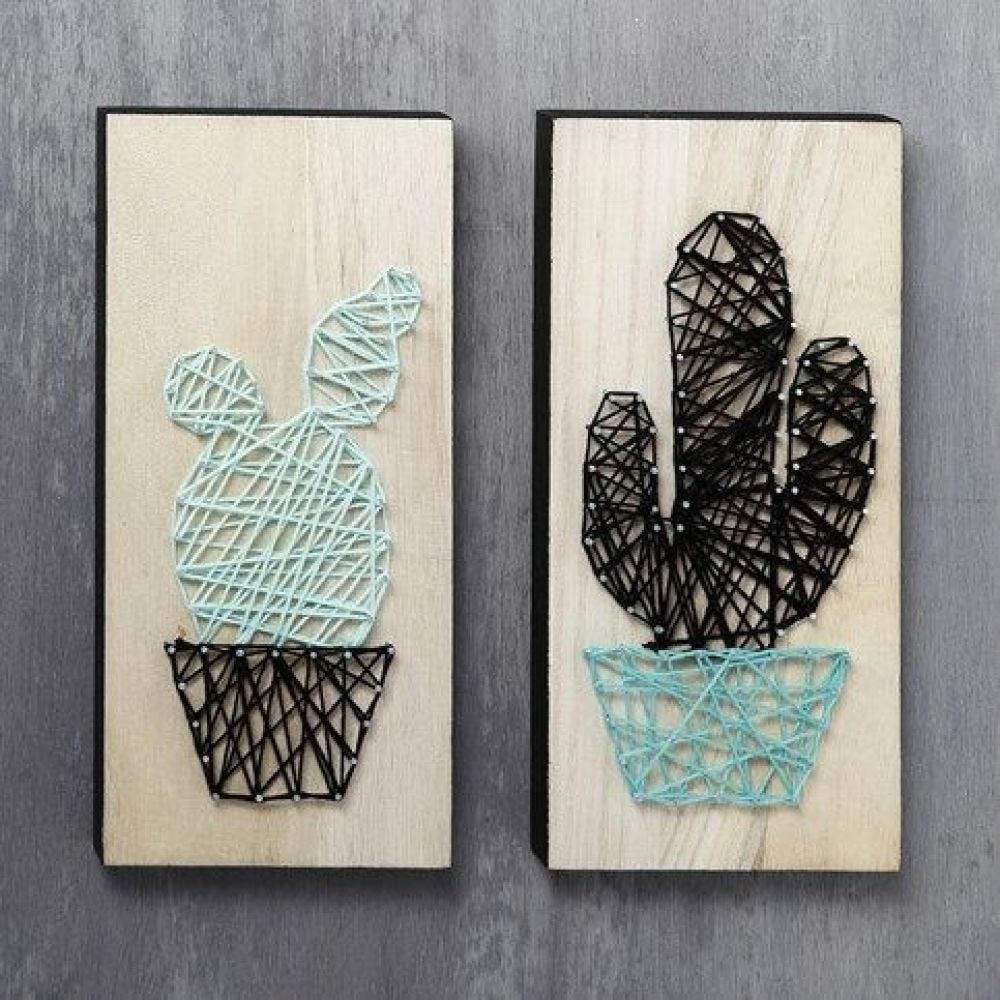 How to do it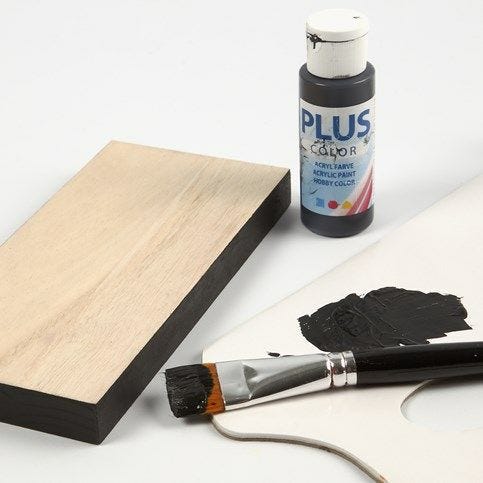 1.
Paint the sides of the wooden icon plate with Plus Color craft paint and leave to dry.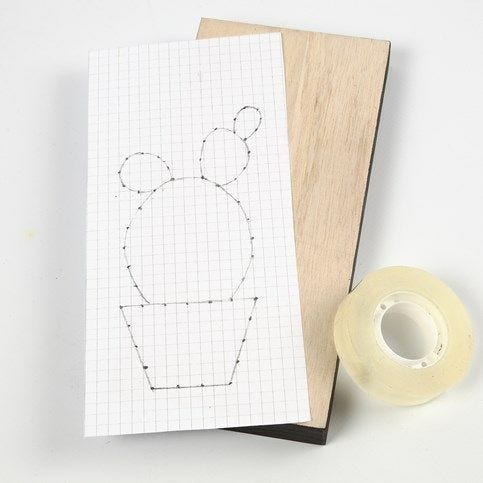 2.
Print out the template which is available as a separate PDF file for each cactus for this idea. Trim the template and attach onto the wooden icon plate with sellotape.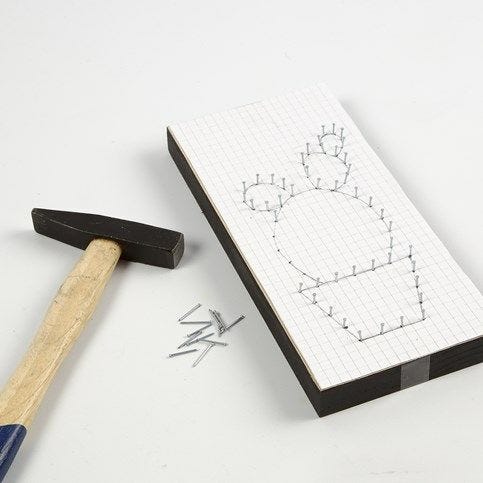 3.
Hammer the nails into the marked dots of the outlined cactus of the template on the wooden icon plate.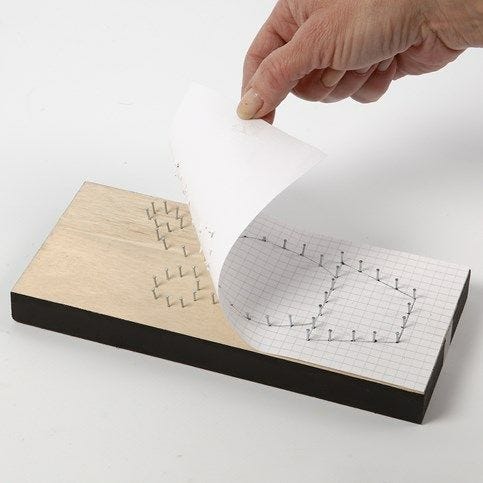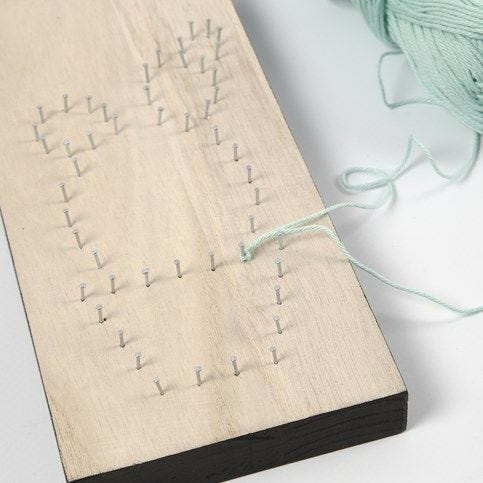 5.
The cactus: Tie the chosen colour of cotton yarn in a loop around one of the nails as a starting point. Tighten the loop.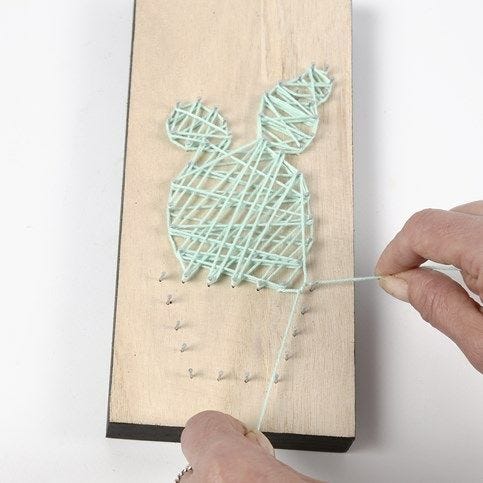 6.
Now weave the cotton yarn around the nails in a criss-cross fashion using your imagination, until the cactus design is takes shape. Finish with a double knot by the nail used as a starting point.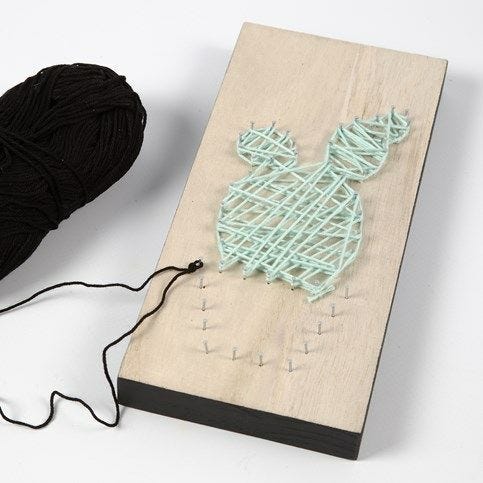 7.
The pot: choose a different colour cotton yarn and follow the same instruction as for the cactus.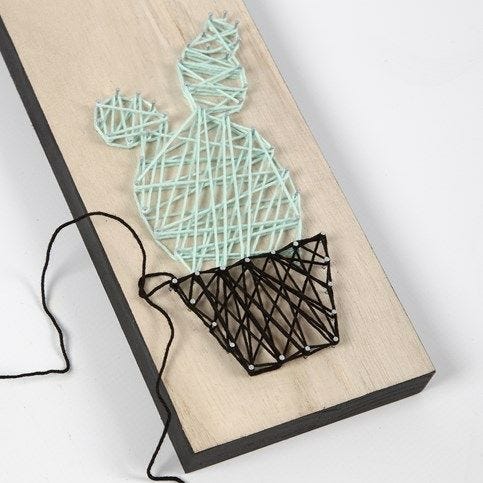 8.
Finish with a double knot.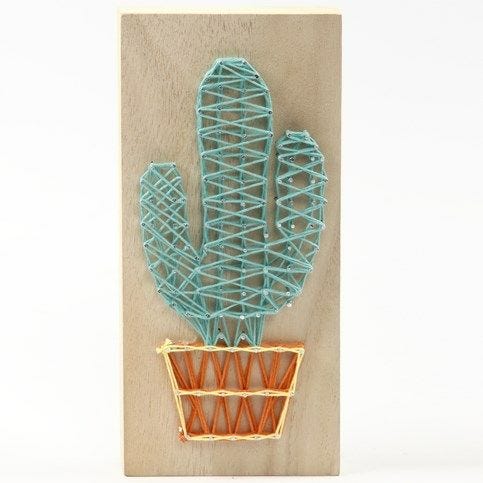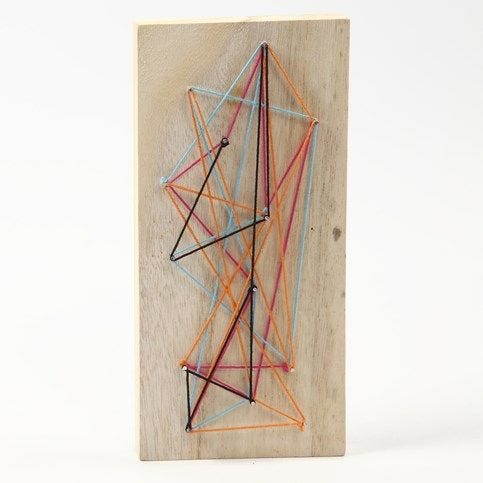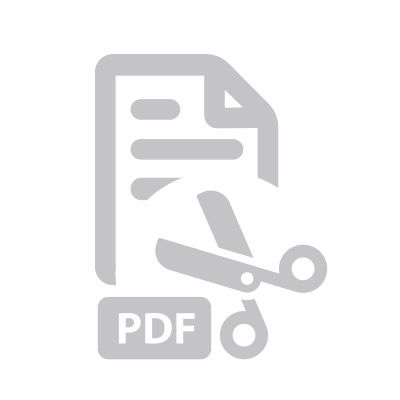 Attached file:
Download
Copyright © 2013-present Magento, Inc. All rights reserved.