Stars made from Vellum Paper Star Strips and Gold Paper Star Strips covered with thin Silk Fibres
Stars made from Vellum Paper Star Strips and Gold Paper Star Strips covered with thin Silk Fibres
These stars are woven from vellum paper star strips and gold paper star strips covered with thin silk fibres. The stars are hung on a split ring and gold thread. How to do it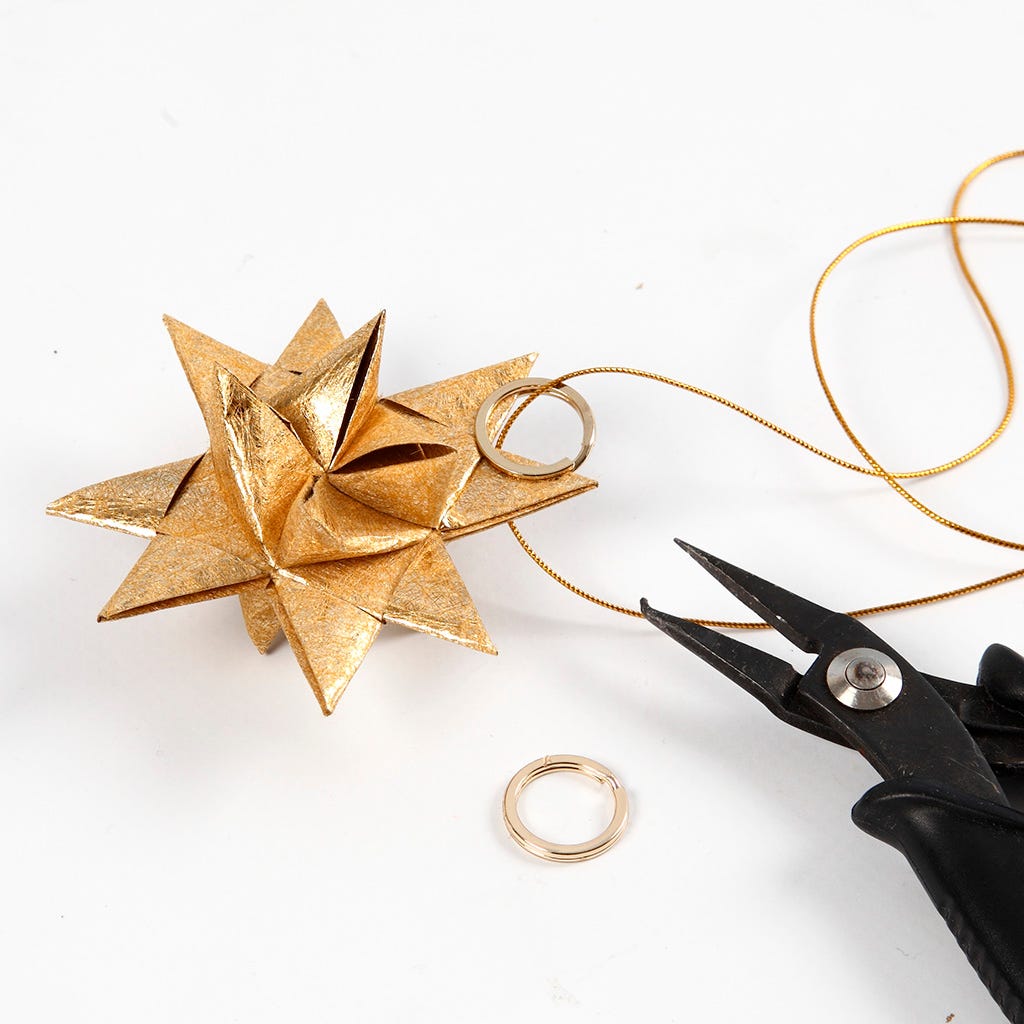 1
Weave a star following the instructions on the pack. Attach a split ring (you may use split ring pliers) and tie a gold thread on the split ring.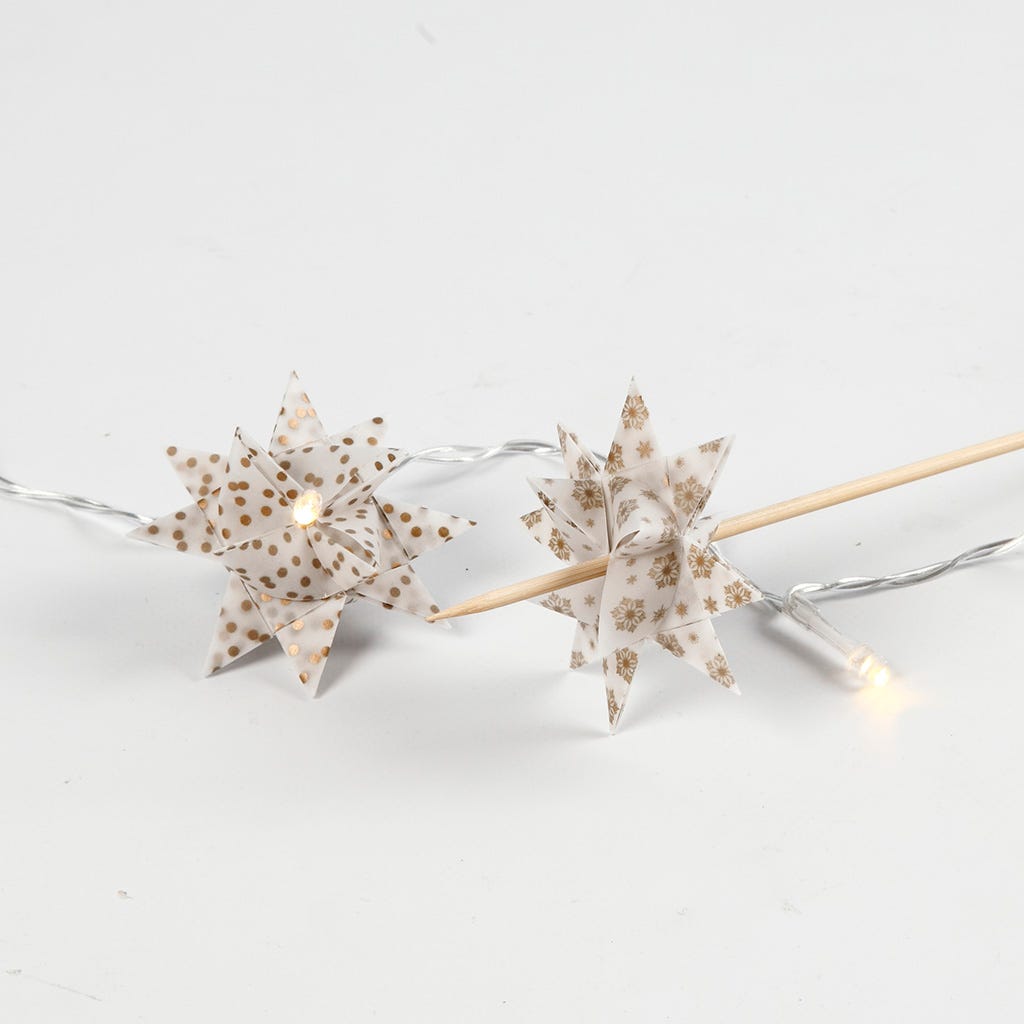 2
You may attach LED lights onto the stars by pushing a hole to hold the light bulb in the middle of each star using a pointed flower stick or an awl.