Spray-painted Terracotta Eggs
Spray-painted Terracotta Eggs
These terracotta eggs are strikingly decorated using spray paint, sprayed on through a spray filter made from netted fabric.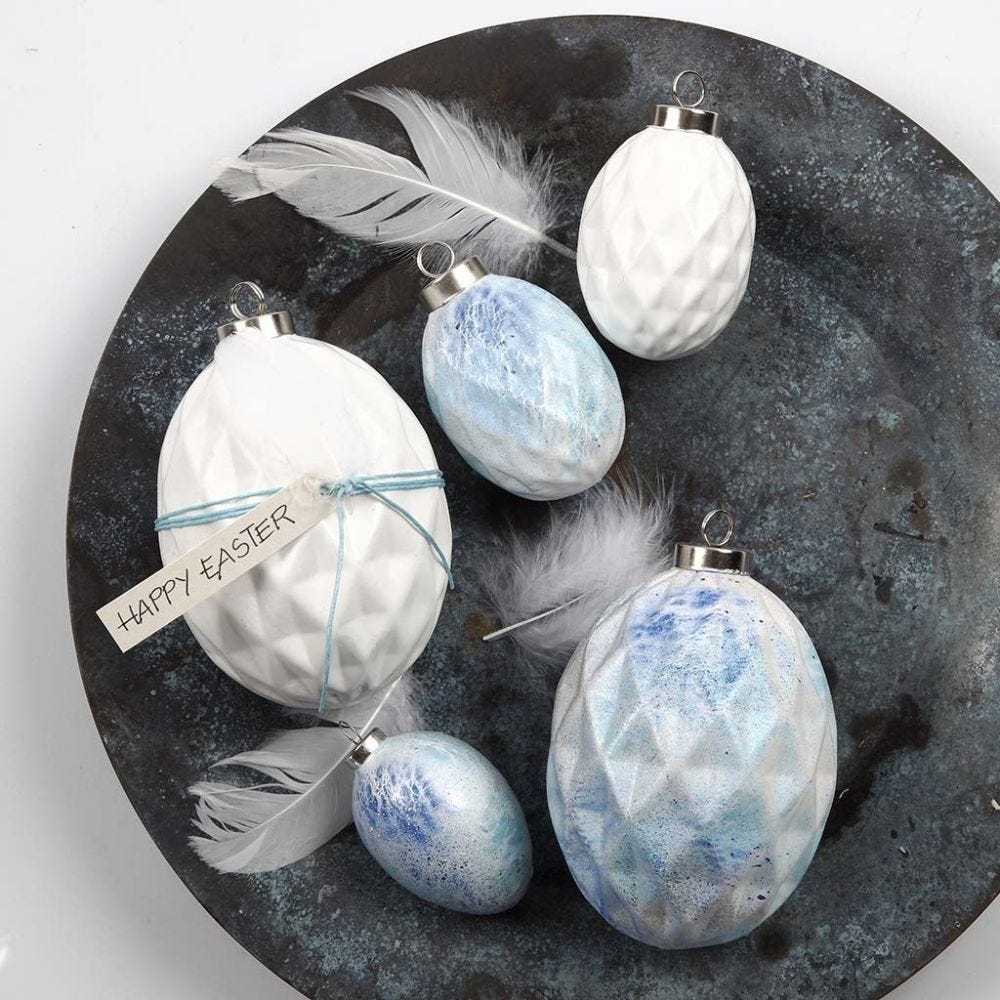 How to do it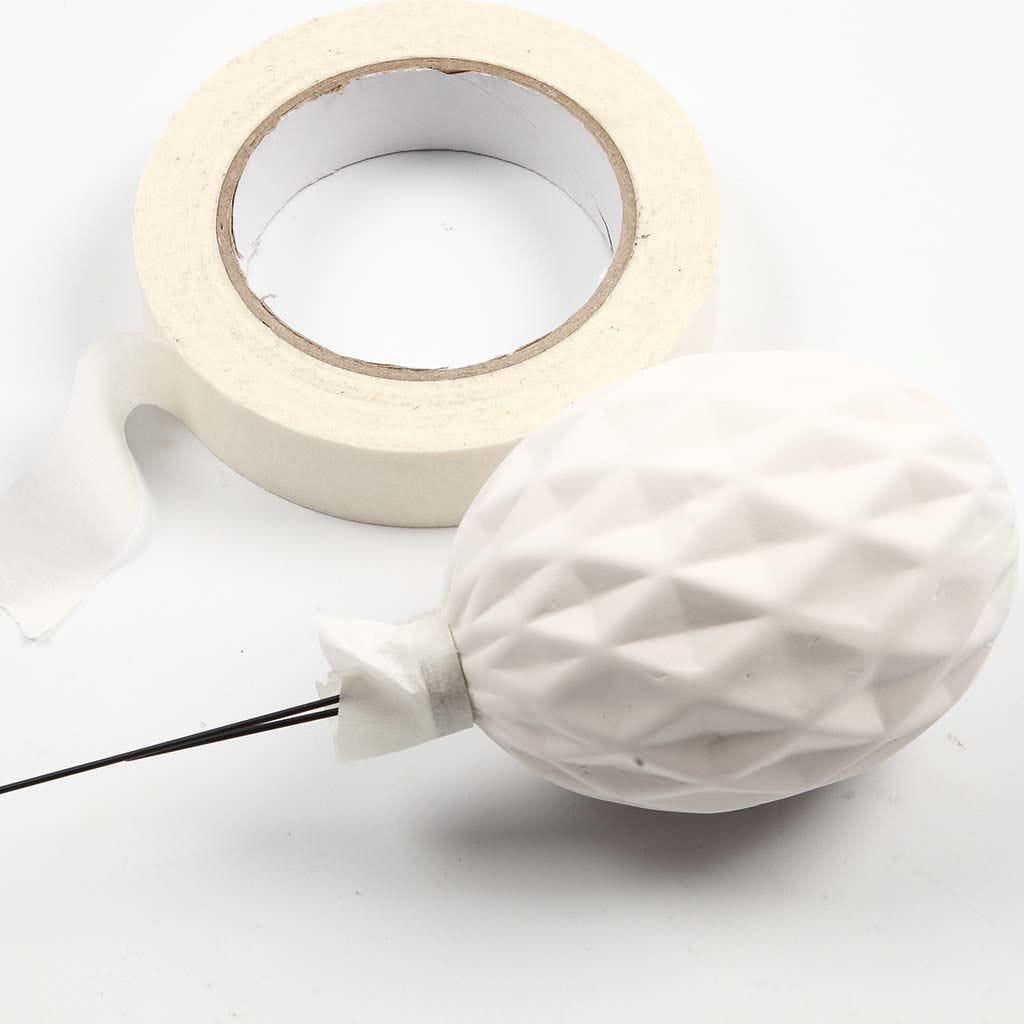 1
Tie a piece of string onto the egg's metal hanger, so that it can be hung for drying later. Cover the collar and loop with masking tape.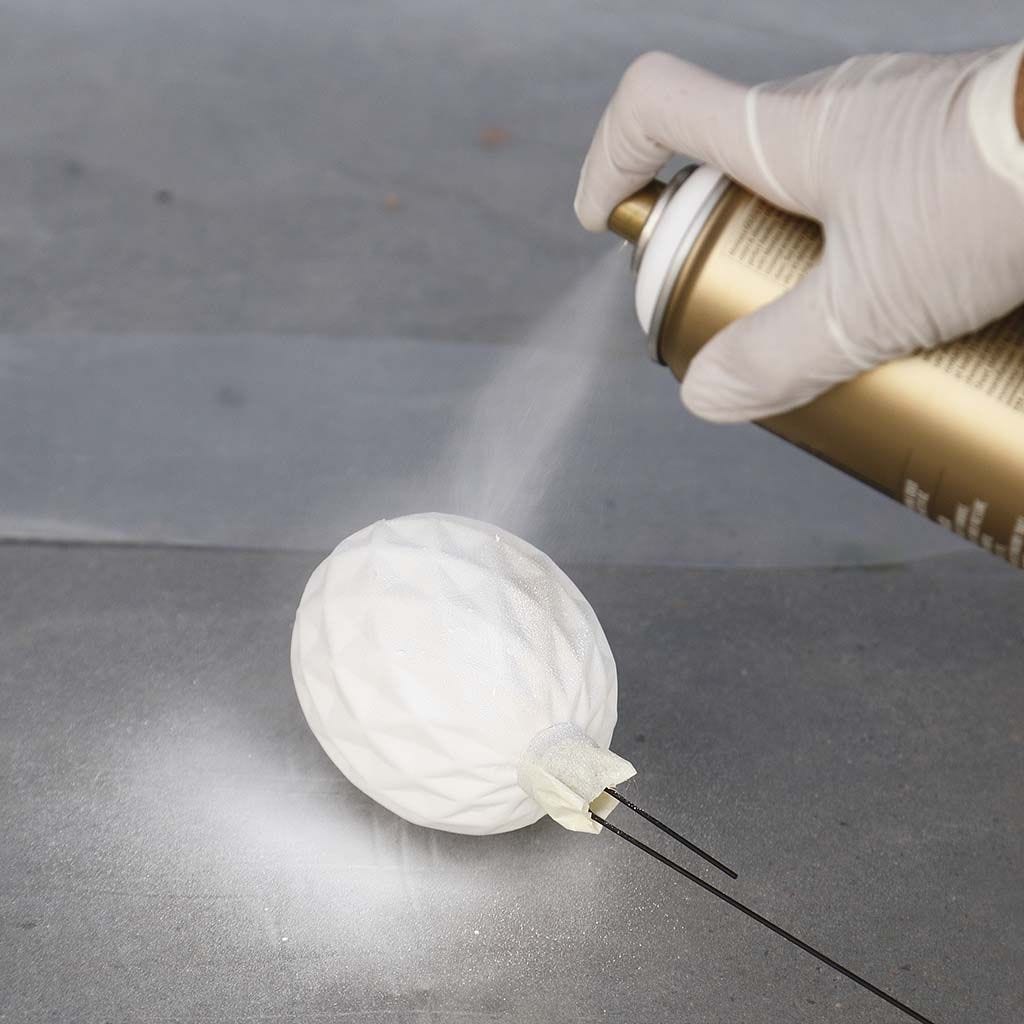 2
Put down a piece of plastic to protect the surface . Hang the egg on a stick over a bucket or place it lying down as illustrated here. Spray the egg with white paint in order to seal the untreated terracotta. Remember disposable gloves and good ventilation.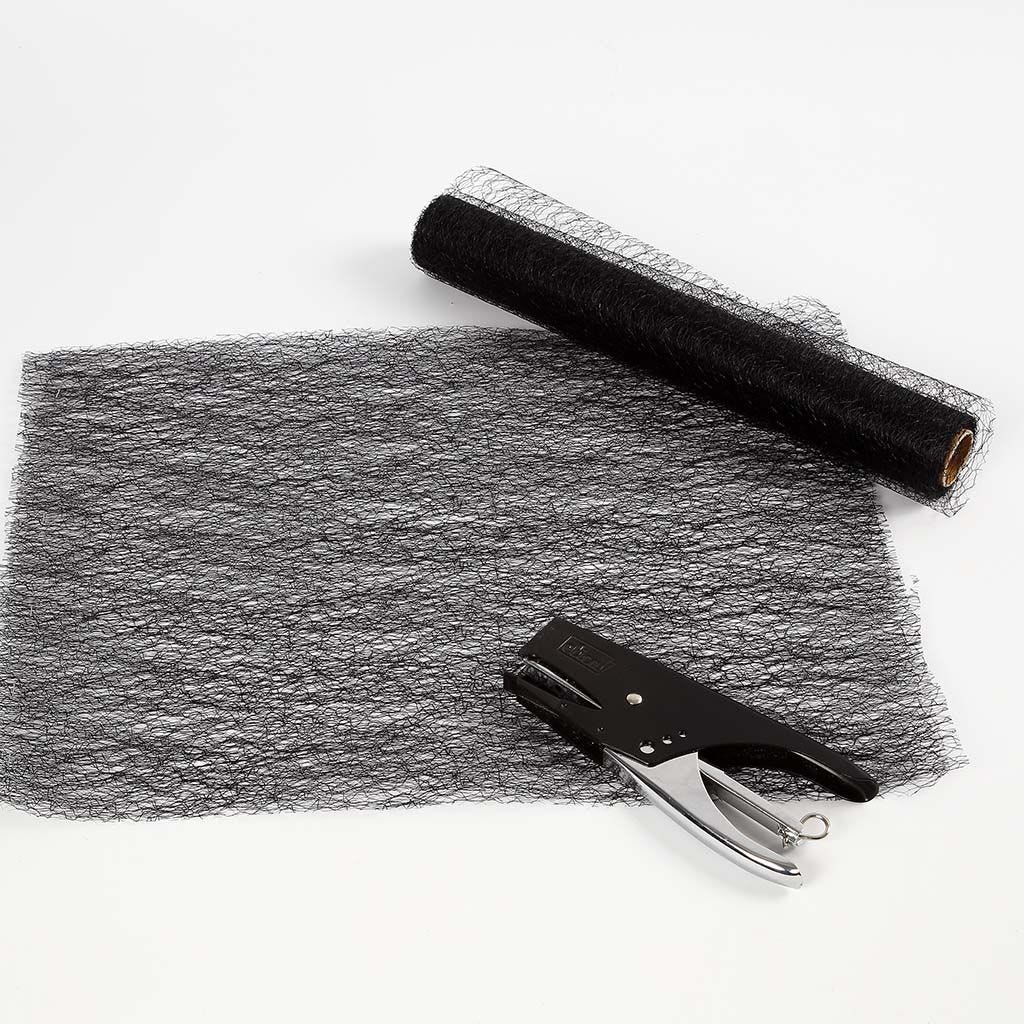 3
Make a spray filter from 3 pieces of layered netted fabric (table runner from the Happy Moments series). Staple them together with staples.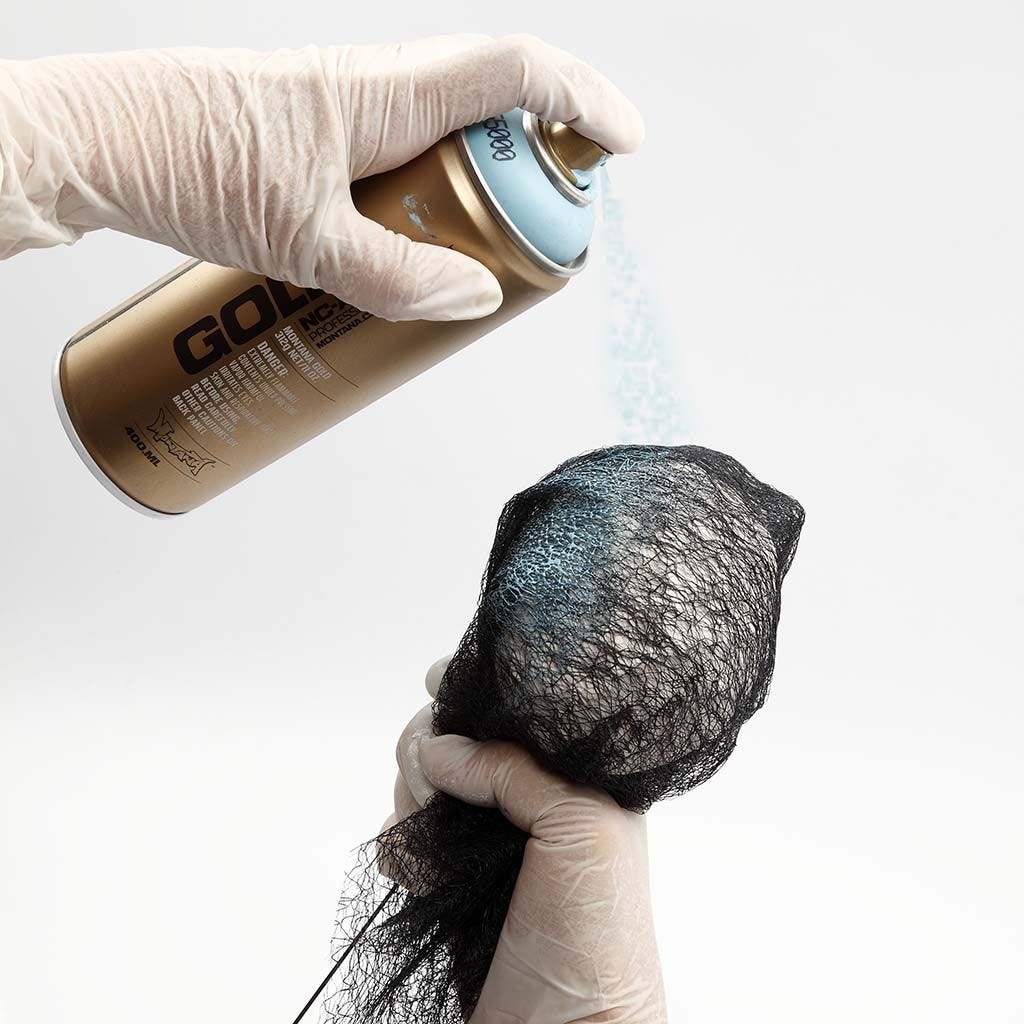 4
Wrap the spray filter tightly around the egg. Use a dark colour spray paint first follewed by a light colour spray paint. Leave to dry. Turn over the egg and repeat the process on the other side. Leave to dry and now spray the entire egg with a fine layer of silver dust. (This is best achieved at a long distance from the egg).