Snowflake, snowman, Christmas candles and angel, all made with BioBeads
Create 4 different Christmas designs with BioBeads. All of them are placed on a peg board and ironed together under a piece of baking paper.
How to do it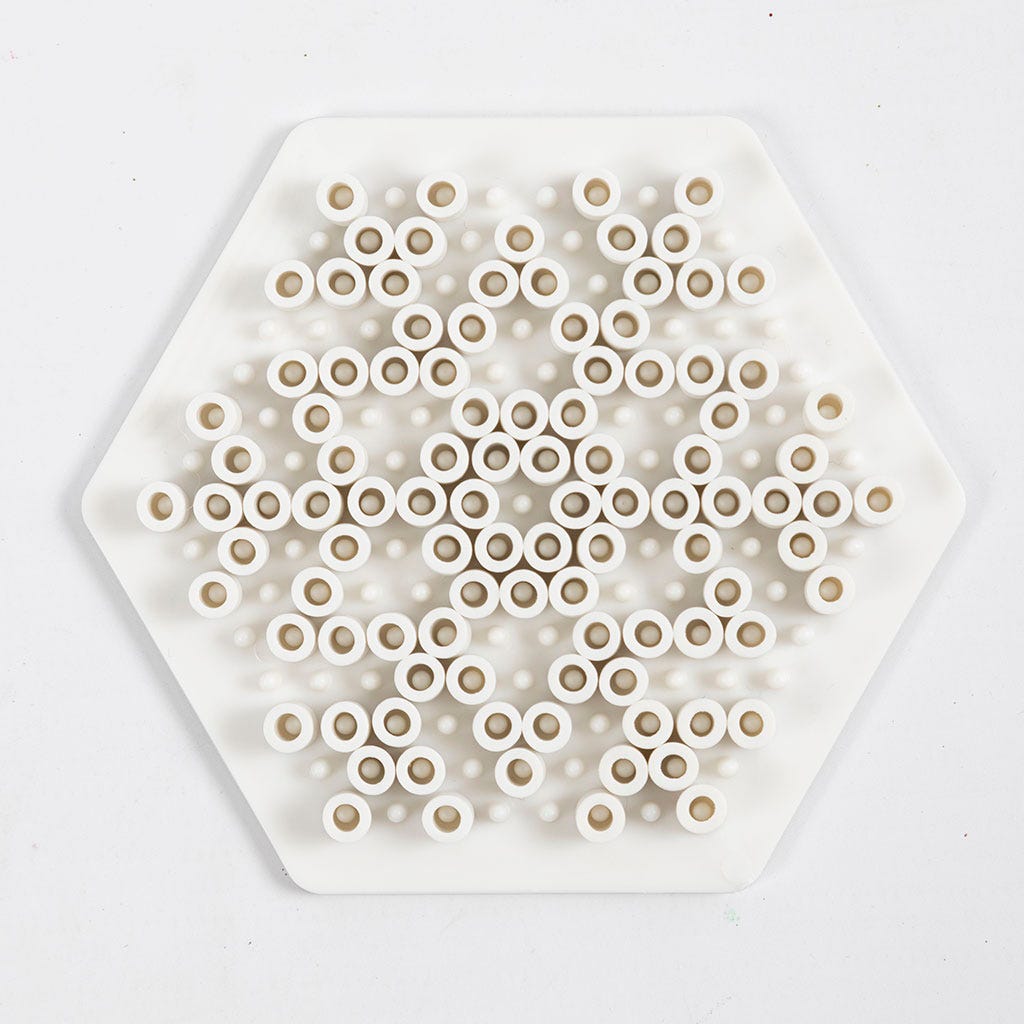 1
Make the snowflake on the hexagonal plate and make the snowman, Christmas lights and angel on the square plate.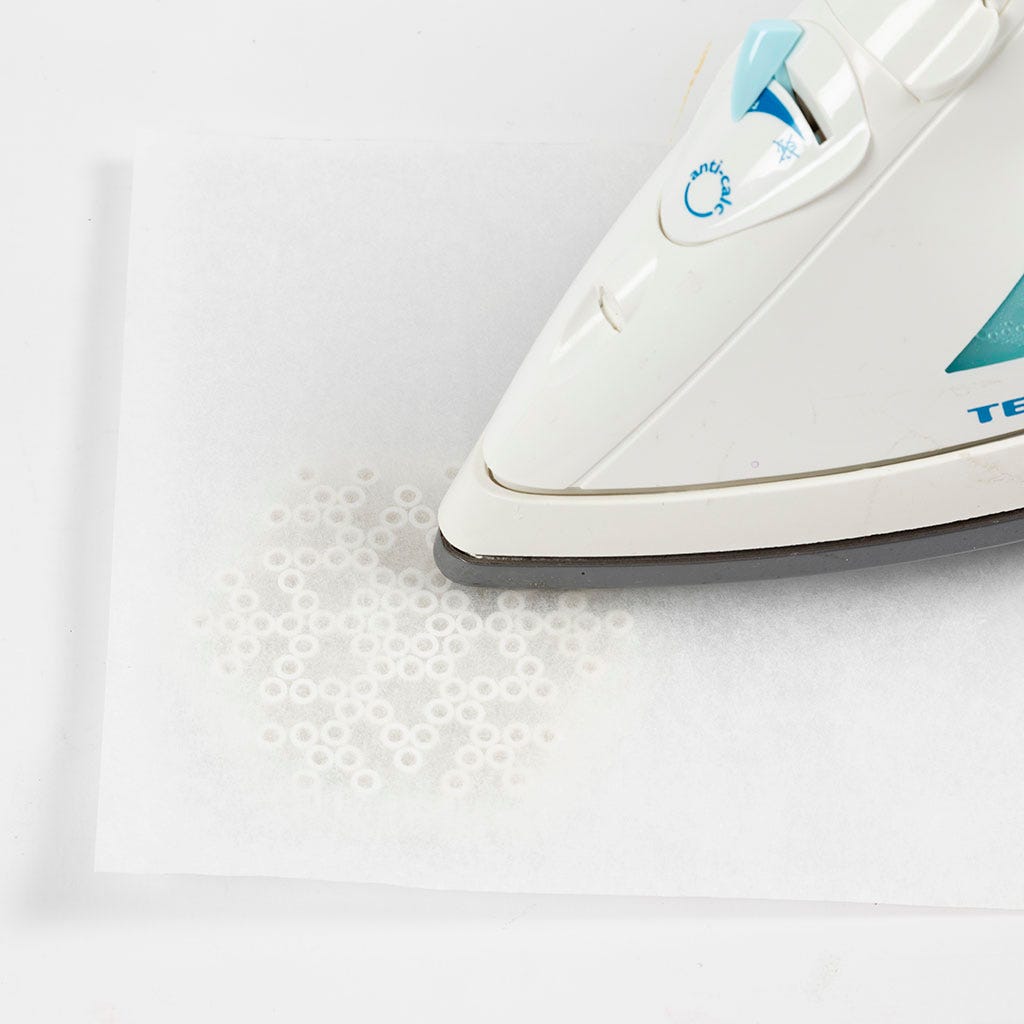 2
Place the iron on cotton setting and place a sheet of baking paper over the beads. Now, melt the beads together.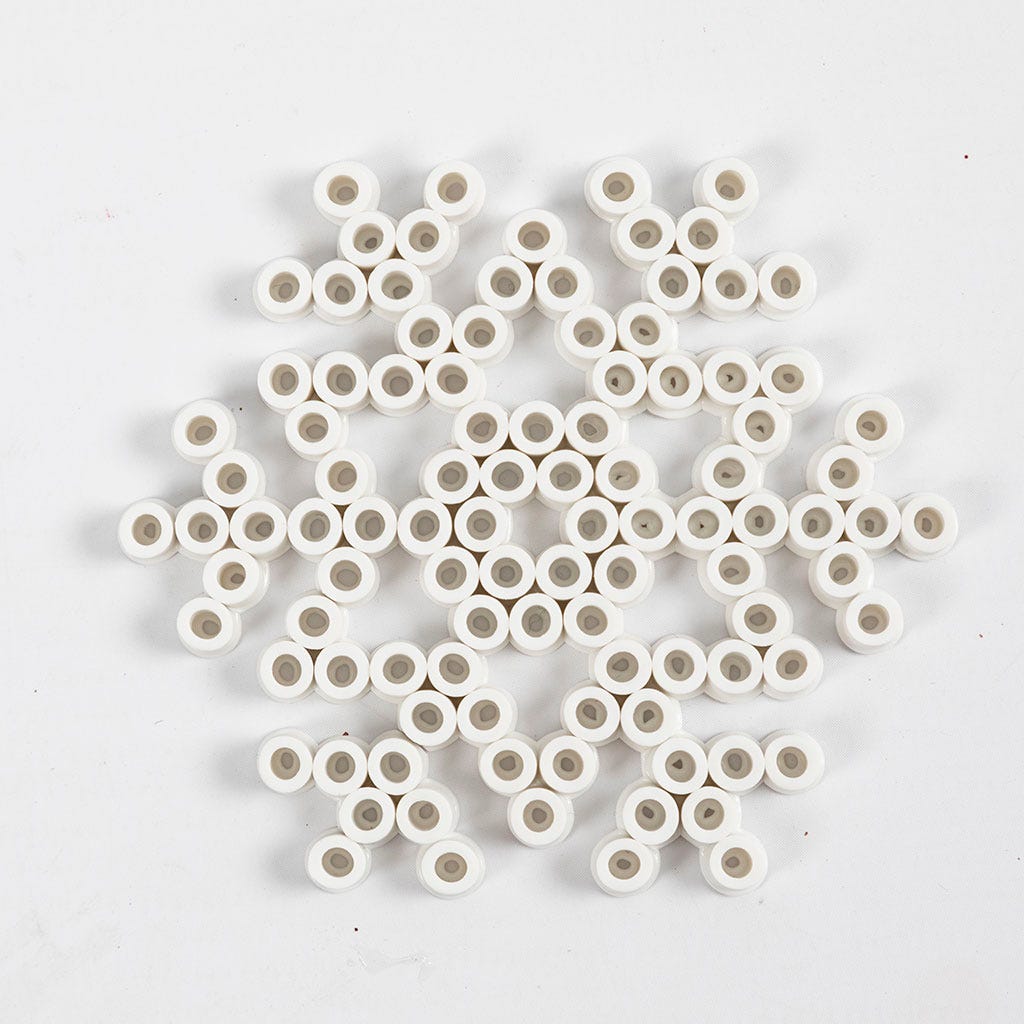 3
Pattern for the snowflake.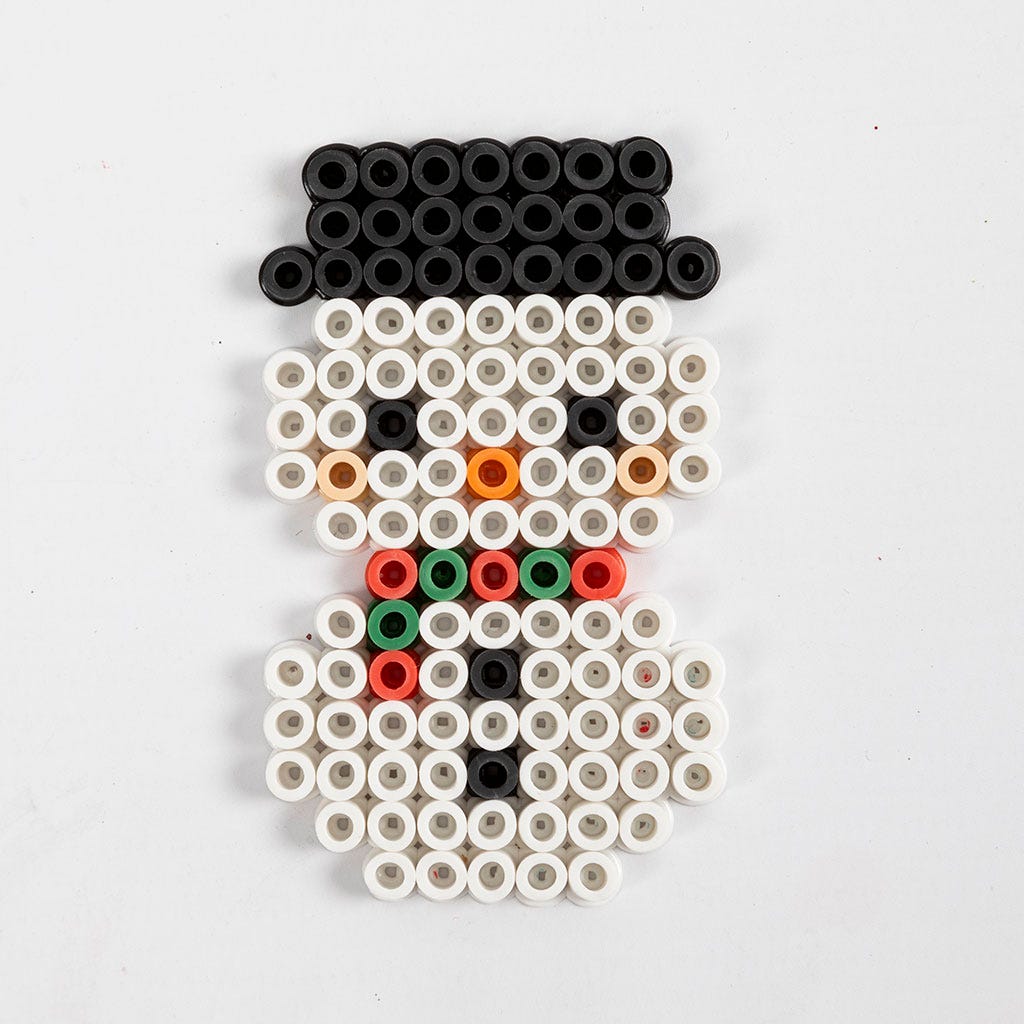 4
Pattern for the snowman. Make the snowman on the square plate.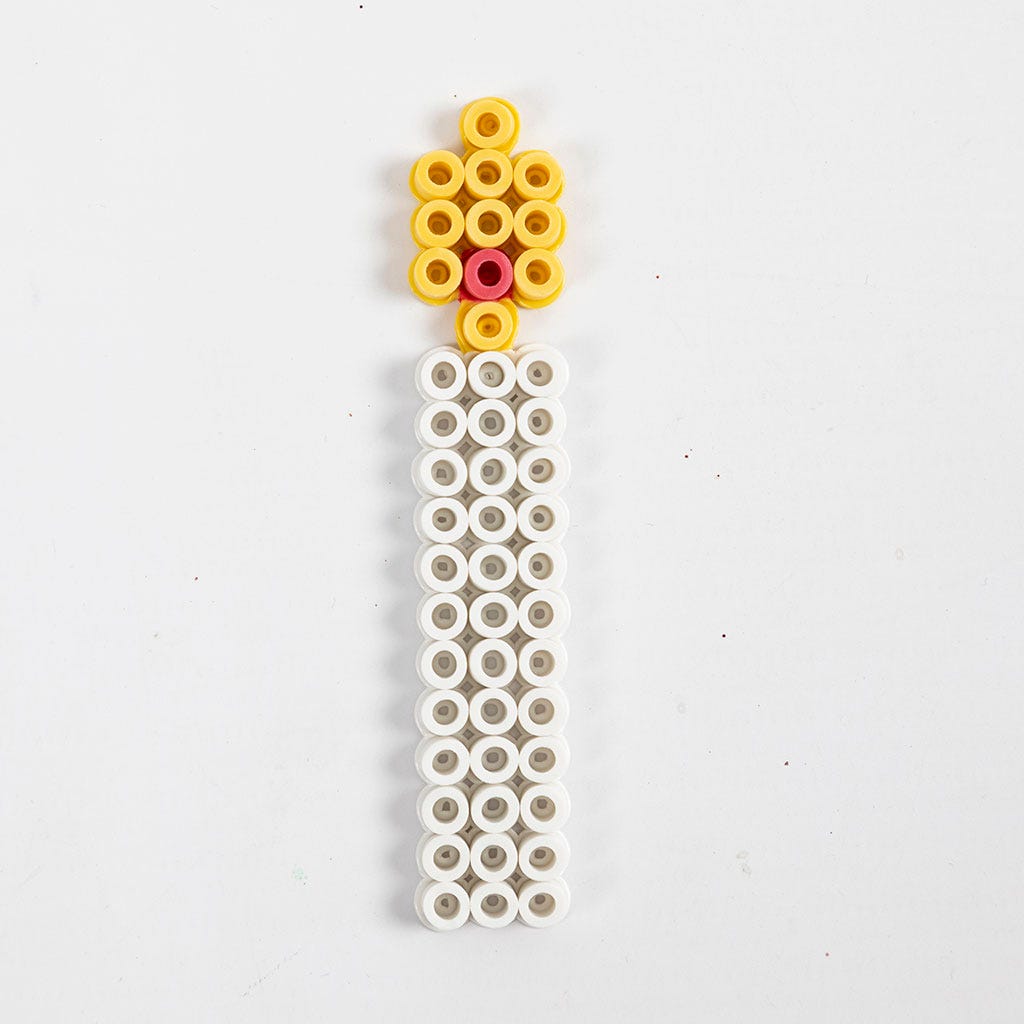 5
Pattern for Christmas lights.