Cute angels made in self-hardening clay with a relief pattern created with imprints of lace, pressed into the wet clay with a rolling pin. Varnished when dry.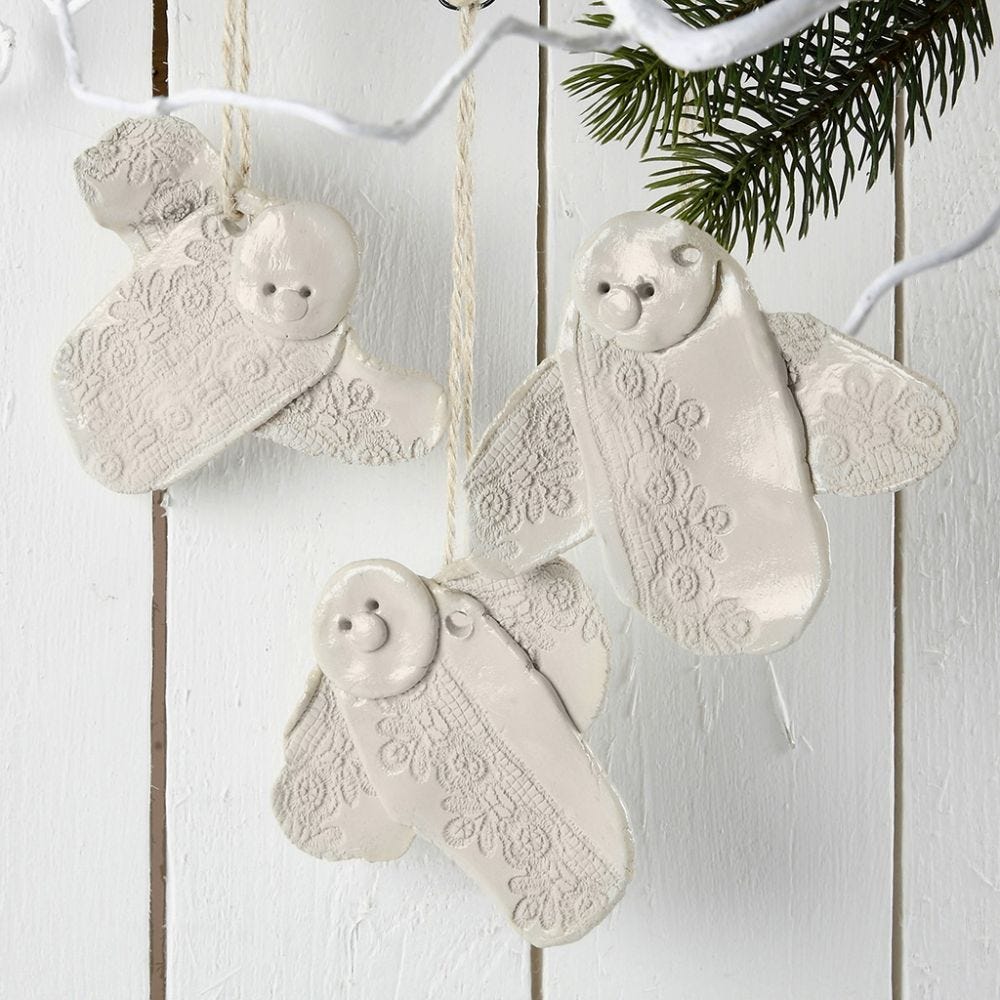 How to do it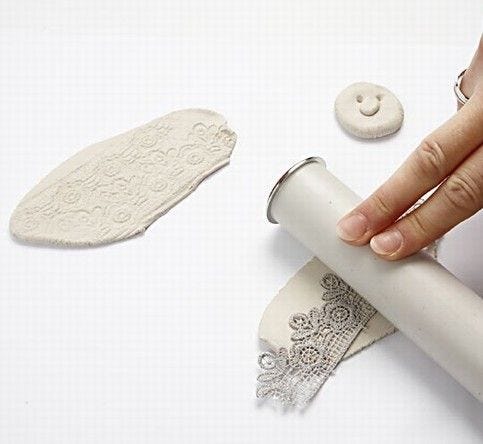 1
Form a head. Roll two oval clay pieces flat with a clay rolling pin and press a lace border into the wet clay.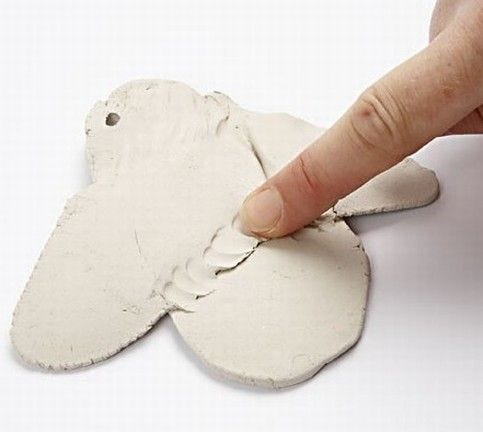 2
Press the three parts together gently so that one oval becomes the body and the others the wings. Make a hole for hanging. Let it dry.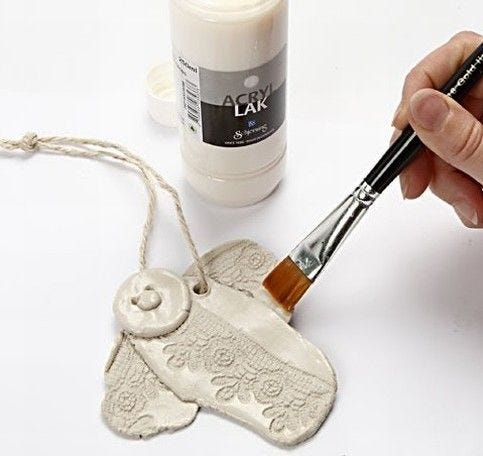 3
Varnish with acrylic lacquer on all surfaces without a lace pattern. Let them dry between applications. Apply preferably three to five layers of lacquer. Attach a cord for hanging.
Copyright © 2013-present Magento, Inc. All rights reserved.