Skating Flexi Figures with Silk Clay
Skating Flexi Figures with Silk Clay
These Flexi figures' heads are modelled from Silk Clay around a wooden head. The figures are painted with Plus Color craft paint. The skateboard is made from a wooden Manilla tag with wheels made from beads. How to do it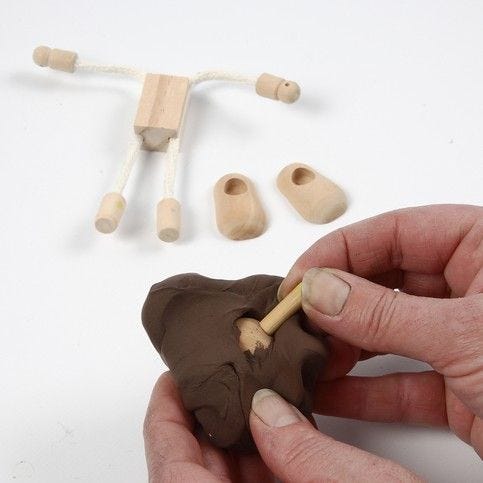 1.
Mix the Silk Clay modelling clay to get a desired skin colour. Model the Silk Clay around the flexi figure's head. The head comes with a wooden dowel for easy attachment to the body.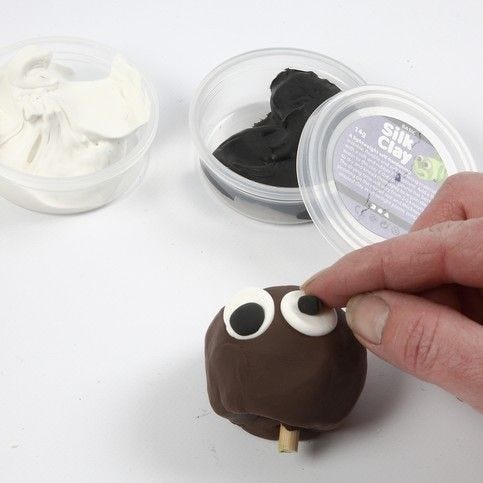 2.
Make eyes from Silk Clay and press them onto the Silk Clay face.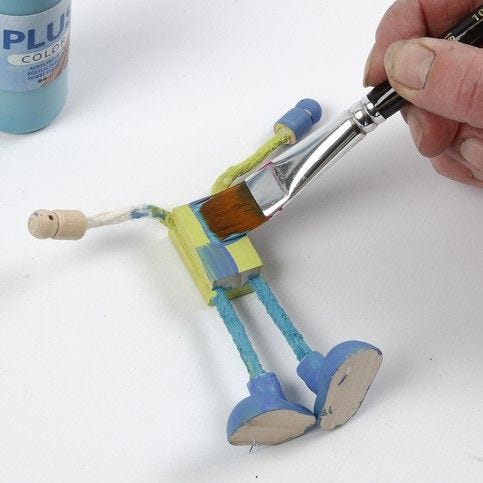 3
Paint the flexi figure's body parts and the skateboard (the Manilla tag) using Plus Color craft paint. Let it dry.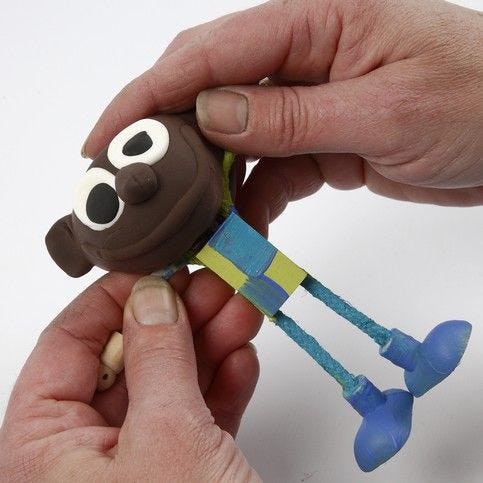 4.
Glue the various parts of the figure together using a glue gun. Attach pipe cleaners for hair.
5.
Use black wooden beads for the skateboard's wheels. Glue these underneath the skateboard and shoes (for roller skates).