Silk Clay Christmas Figures on a coiled Spring
Silk Clay Christmas Figures on a coiled Spring
These Christmas figures are made from Silk Clay which is pushed onto a coiled spring with a stand. Small springs are used for arms and legs, pipe cleaners for antlers and hats. Everything – including funny plastic eyes – is pushed into the Silk Clay. How to do it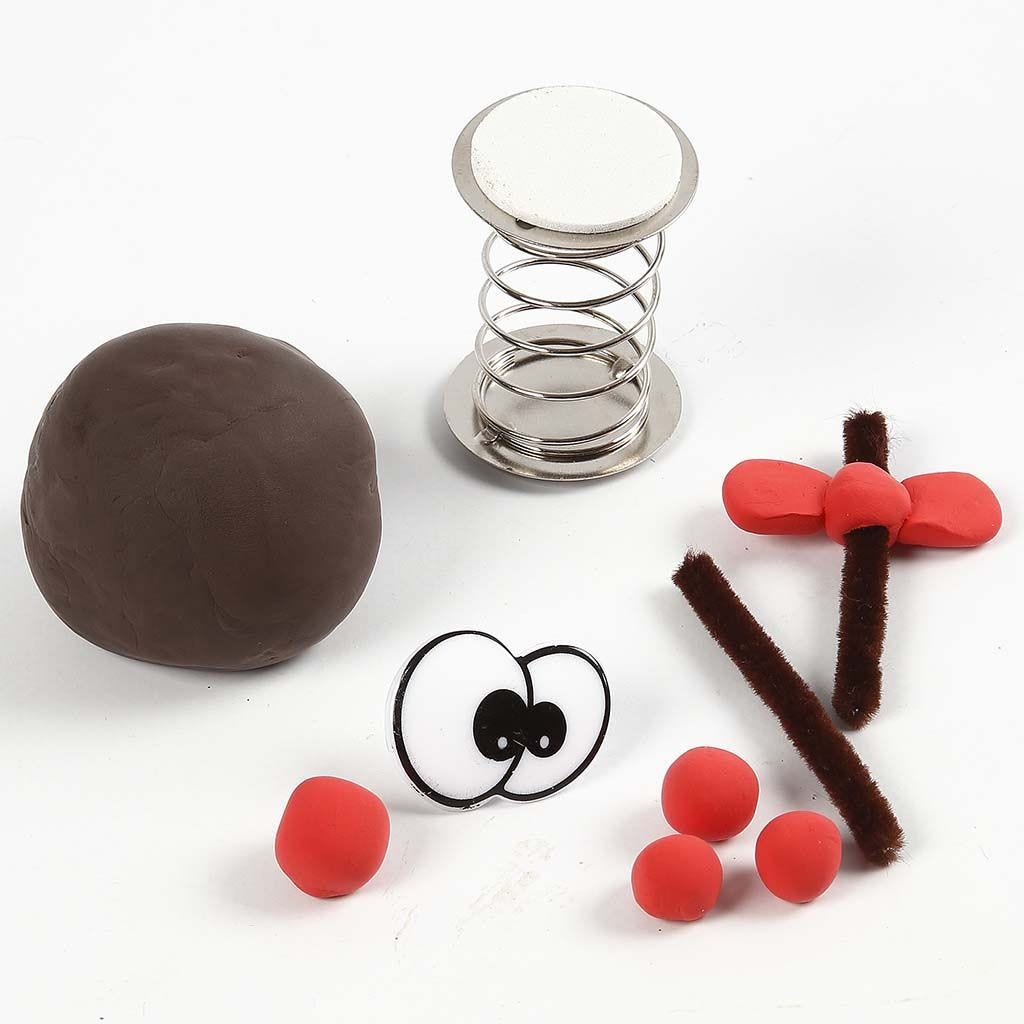 1
A reindeer: Roll a large ball from brown Silk Clay. This is the head and body. Also roll four (4) small balls for the hooves. Use red Silk Clay balls for the nose and the bows on the antlers, which are made from pipe cleaners.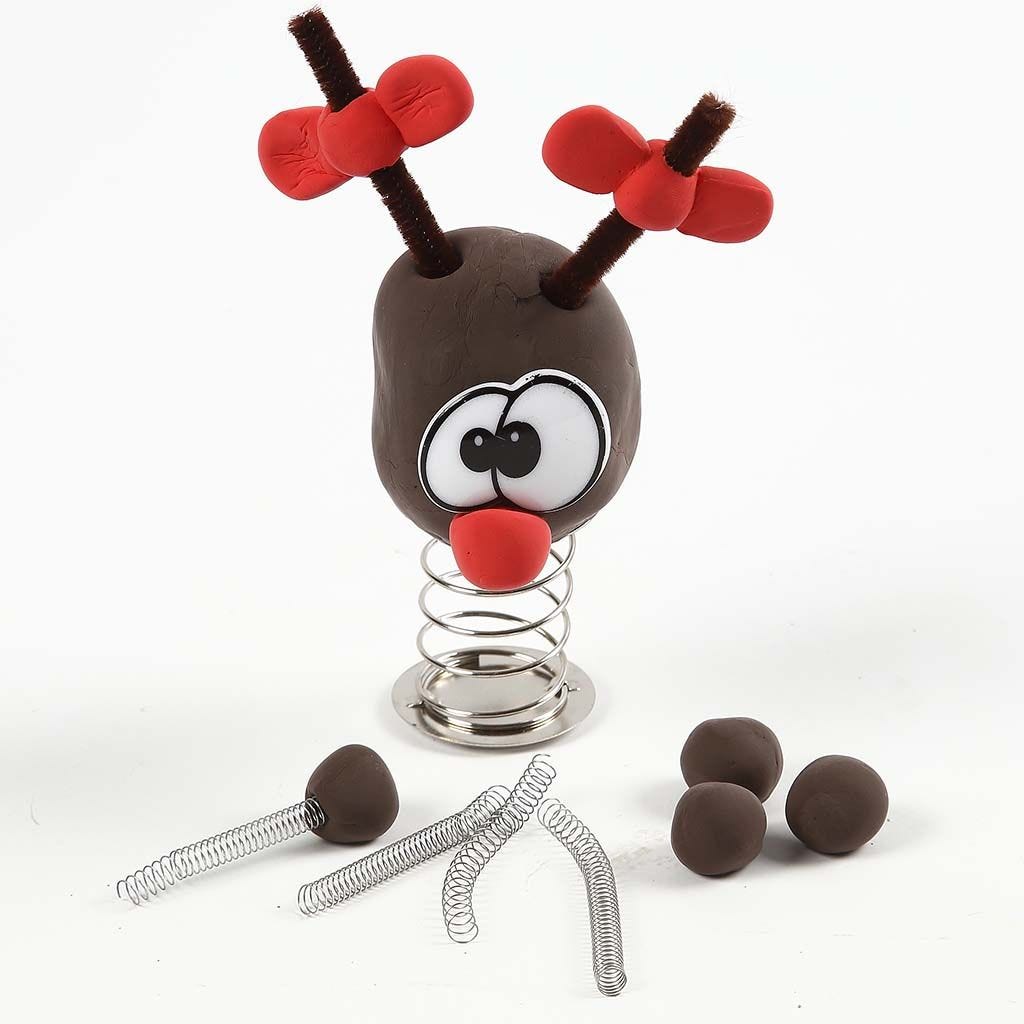 2
Push the head/body onto the large coiled spring. Push funny plastic eyes, the nose and the antlers, decorated with bows into the head.
Copyright © 2013-present Magento, Inc. All rights reserved.