Silk Clay Chick on Wire Legs decorated with Feathers
Silk Clay Chick on Wire Legs decorated with Feathers
These chicks with feet are made from Silk Clay with wire legs. Guinea fowl feathers are randomly pushed onto the chick. How to do it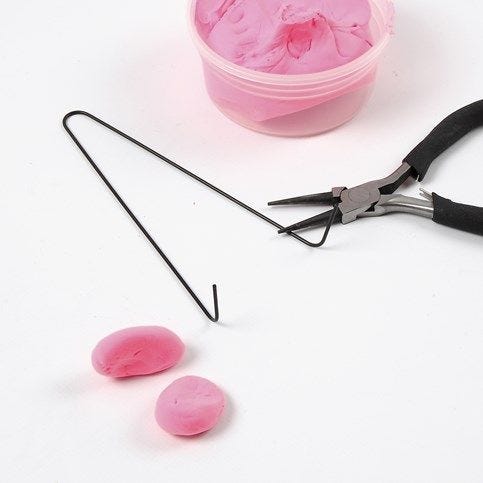 1.
Use round nose pliers and bend two legs and feet from one wire. Put Silk Clay around each foot.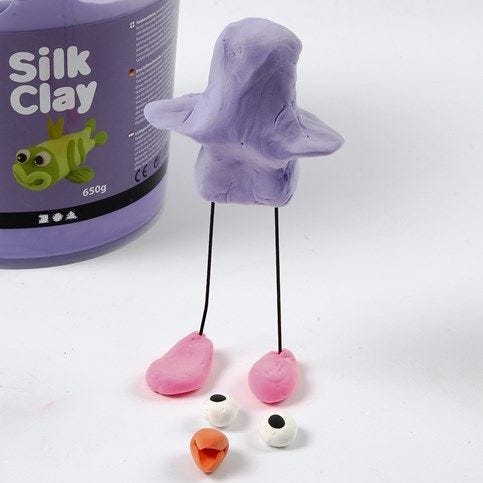 2.
The chicks bodies are made from Silk Clay which can also be used for eyes and a beak by pushing it onto the Silk Clay head.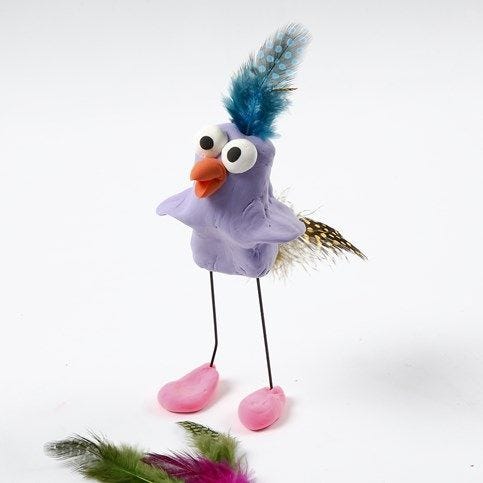 3.
Push guineau fowl feathers onto the Silk Clay whilst it is still moist. Let it dry.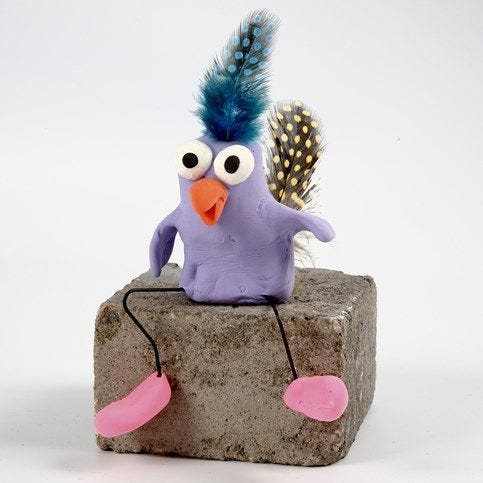 Another variant
Bend the wire and push the chick's bottom flat, enabling it to sit down.