Silk Clay biscuits for the play kitchen
Make cookies, pretzels and biscuits from Silk Clay. Use this self-hardening modelling clay with the foamlike surface for biscuits for the little ones' play kitchen.
How to do it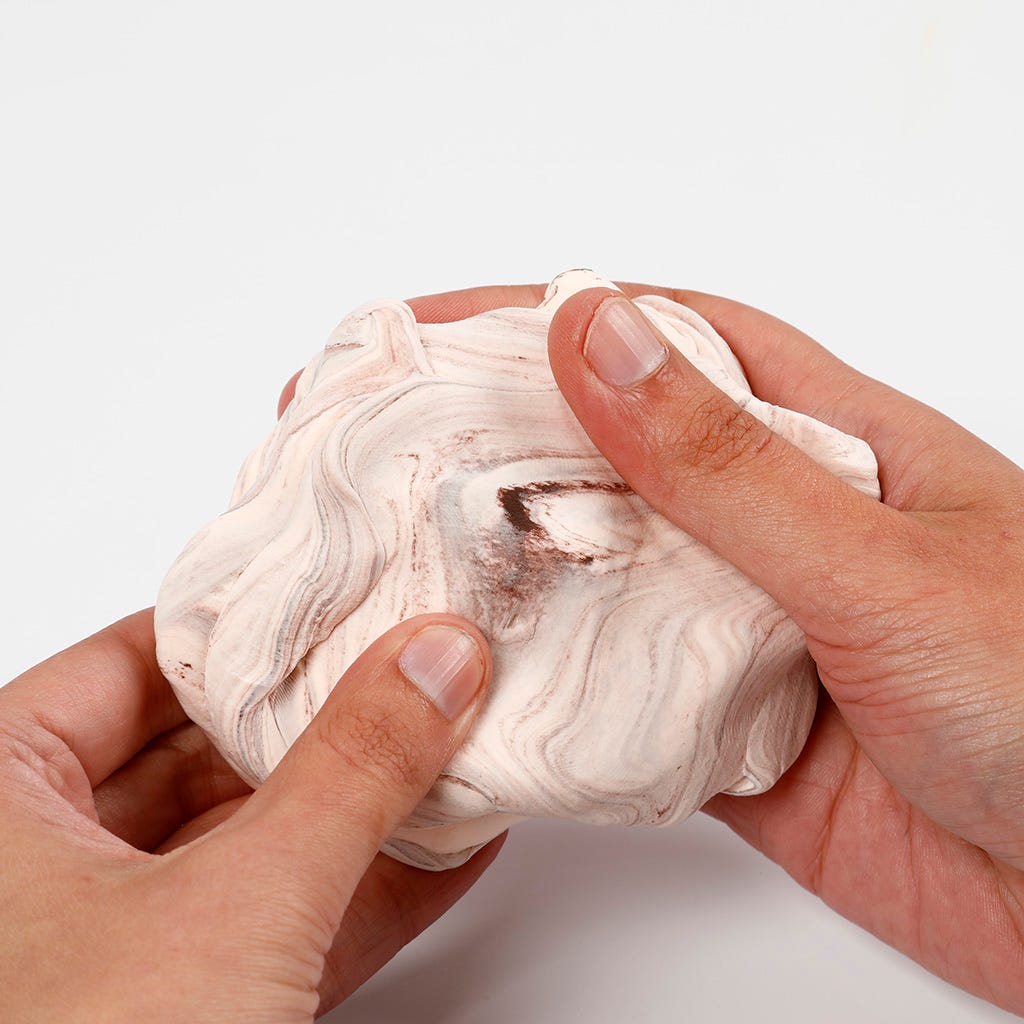 1
Experiment with new shades by kneading different colours of Silk Clay together. This light-coloured dough is made by kneading light beige and brown Silk Clay together.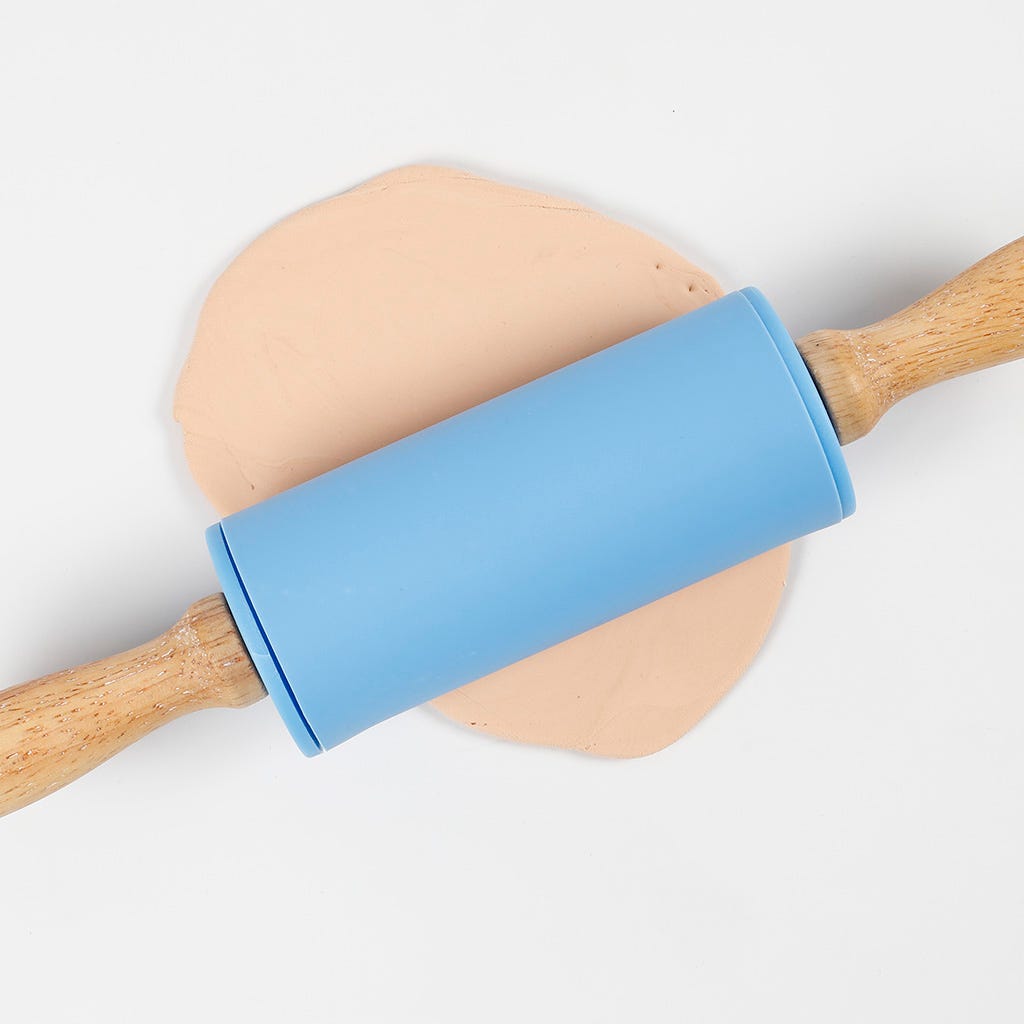 2
Roll some Silk Clay flat with a rolling pin as though it was real dough.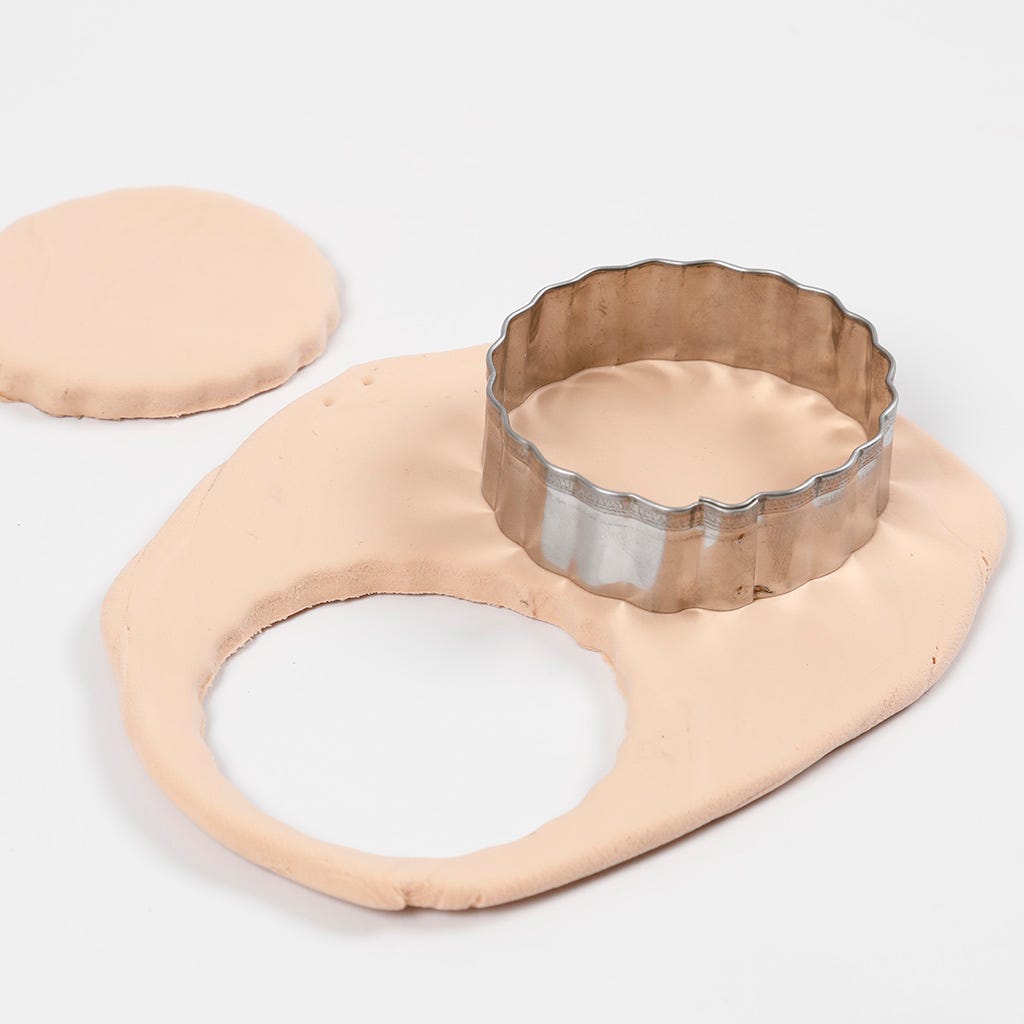 3
Cut out the biscuits with shape cutters.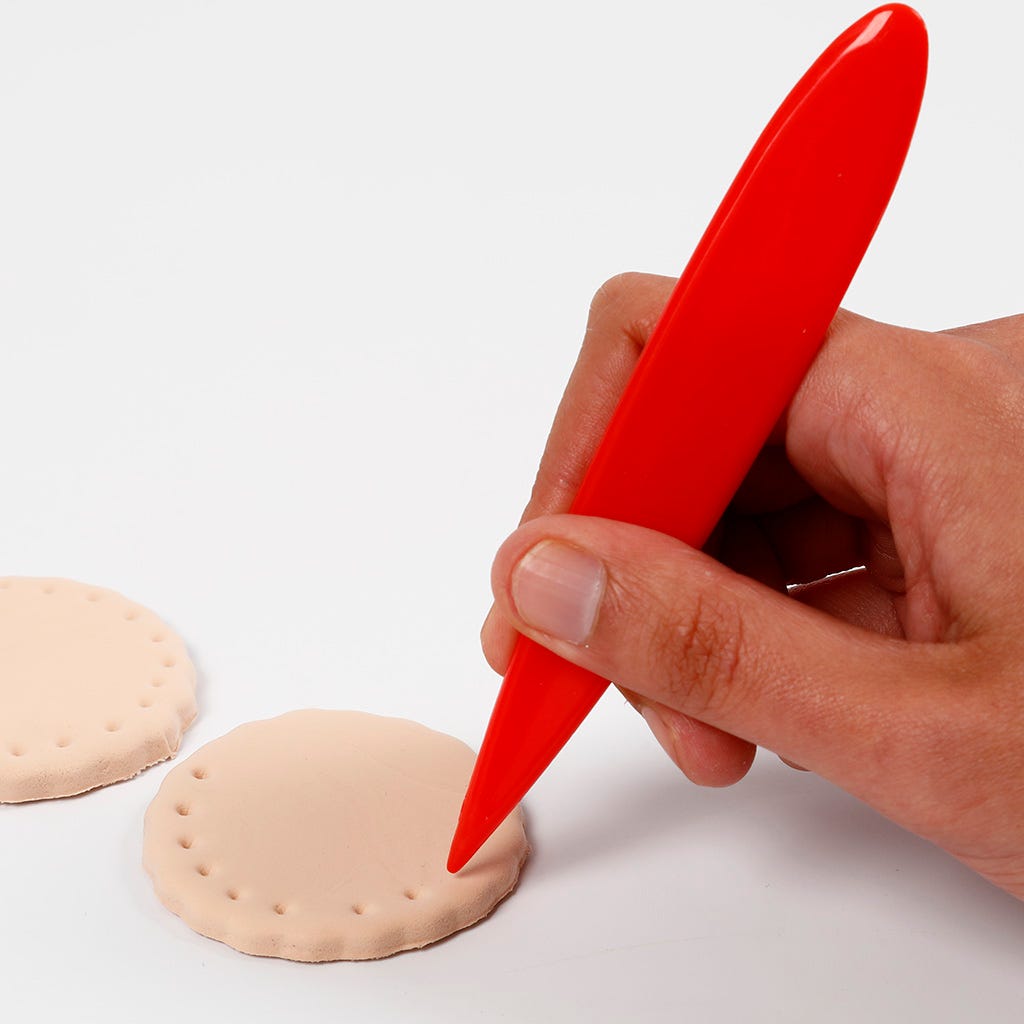 4
Use a modelling tool for making small details in the top of the biscuits.
5
Make a chocolate-filled biscuit by cutting out two large round shapes from light-coloured Silk Clay and a smaller round shape from brown Silk Clay. Lightly sandwich the small brown Silk Clay circle between the other two.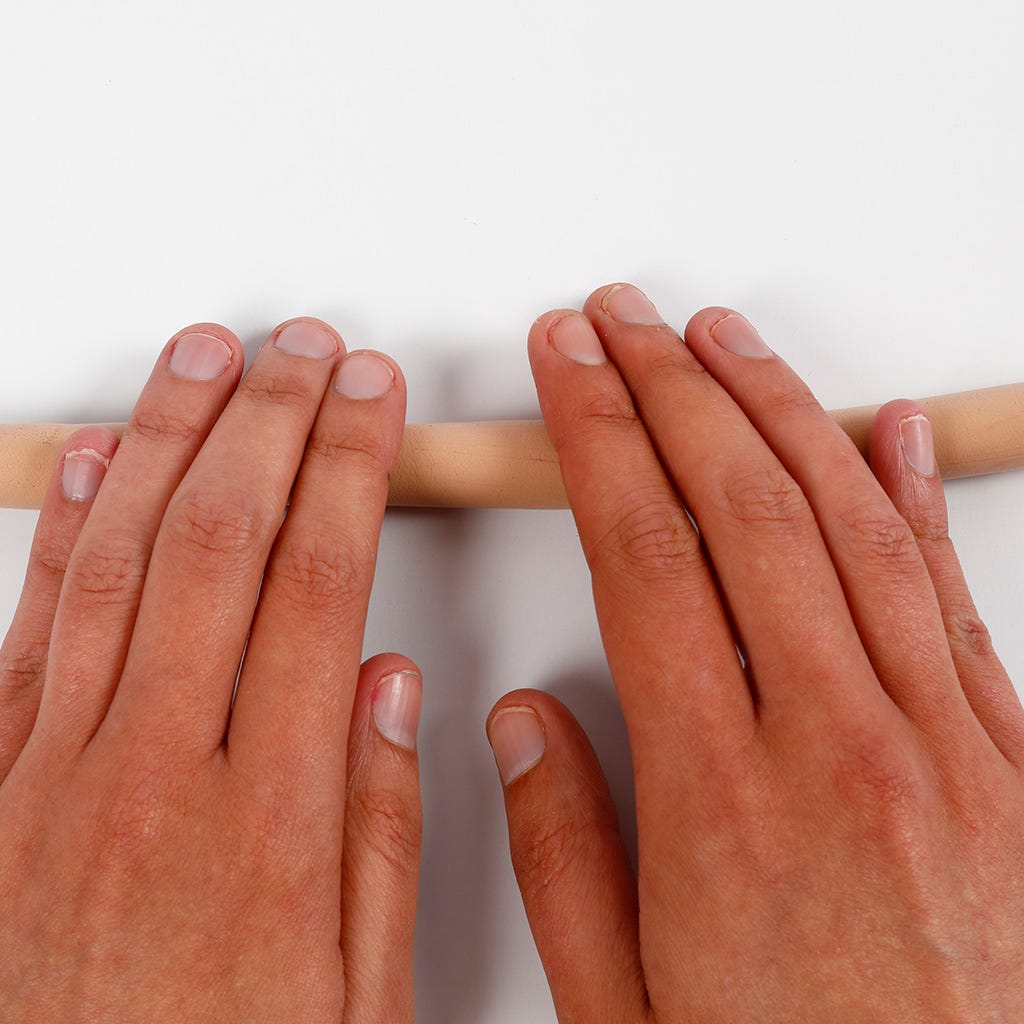 6
Make a pretzel by rolling a long sausage; the length of the sausage determines the size of the pretzel.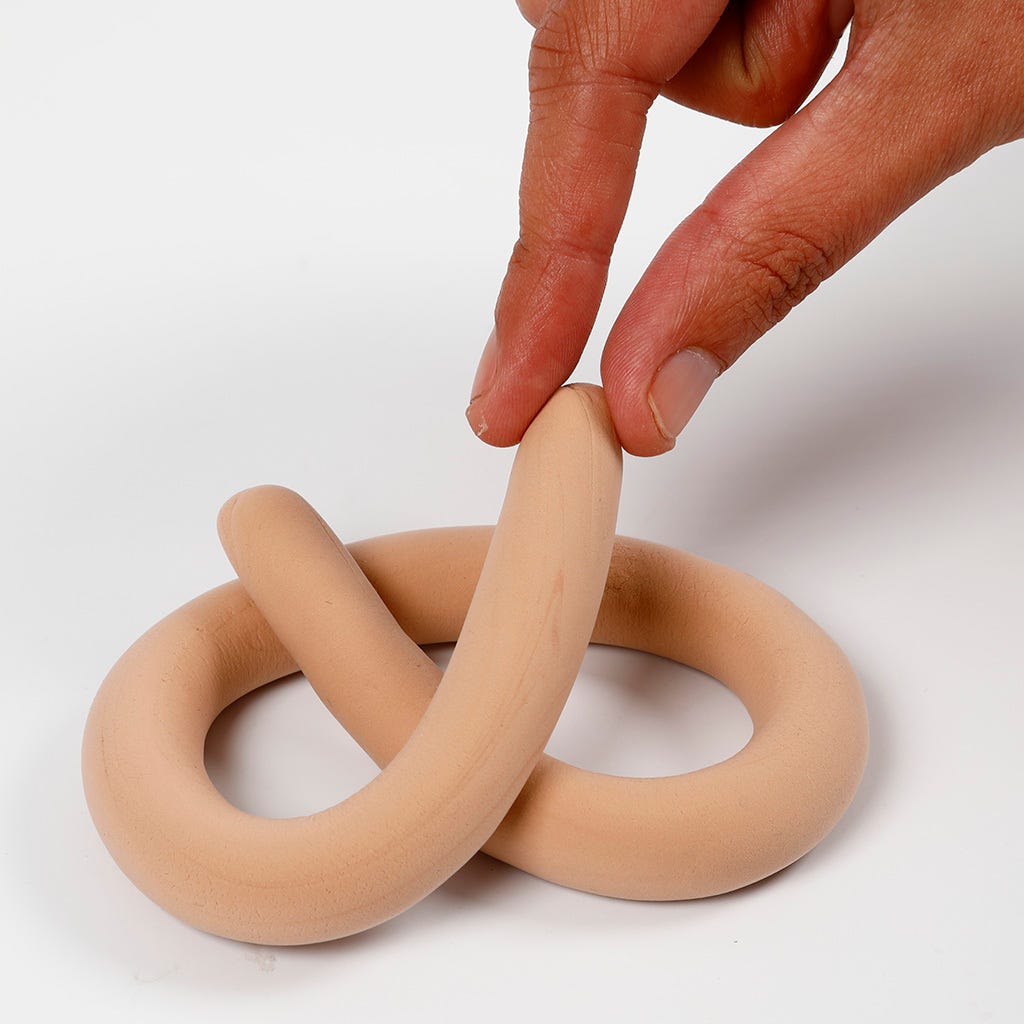 7
Shape the long sausage into a pretzel as shown in the photo. Please note that Silk Clay sticks to itself as long as it is moist and then it dries at room temperature.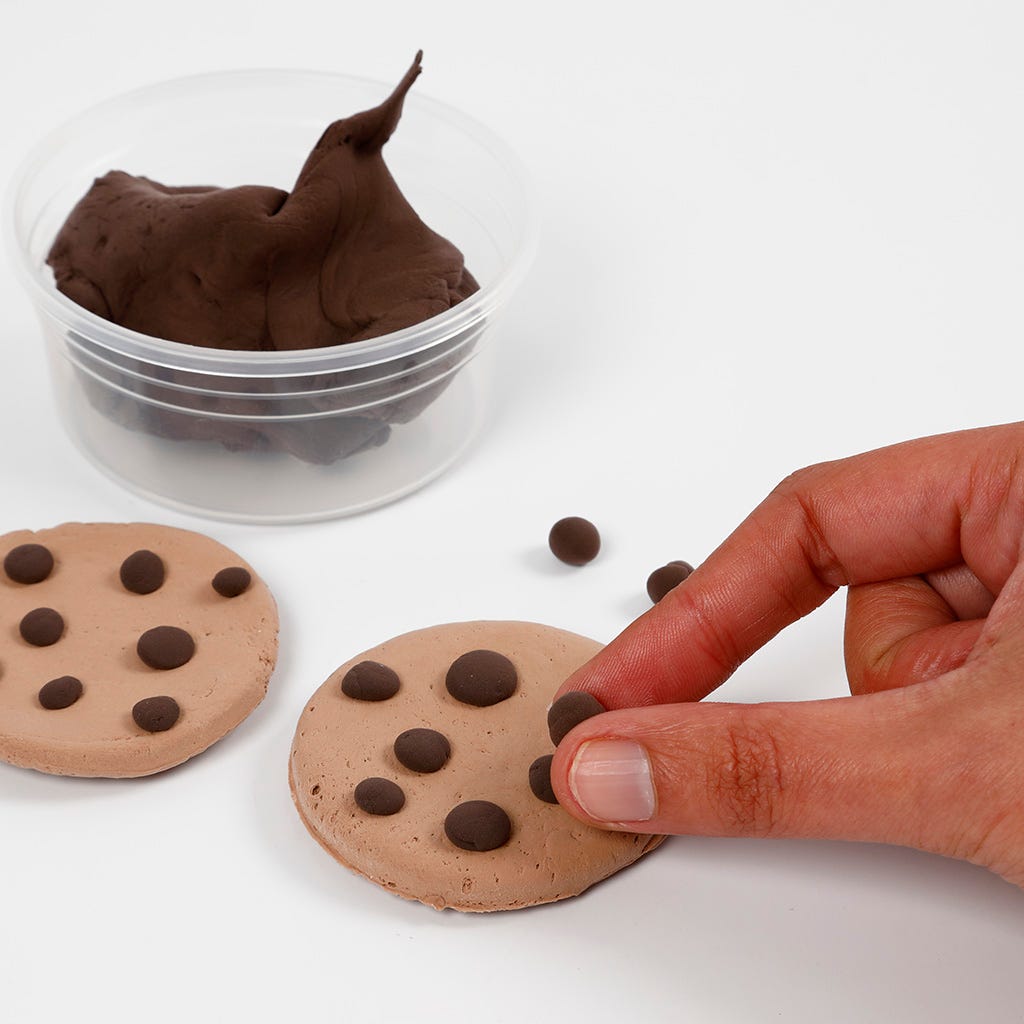 8
Decorate the cookies with small pieces of chocolate by rolling small balls from brown Silk Clay and pushing them onto the top of the cookies.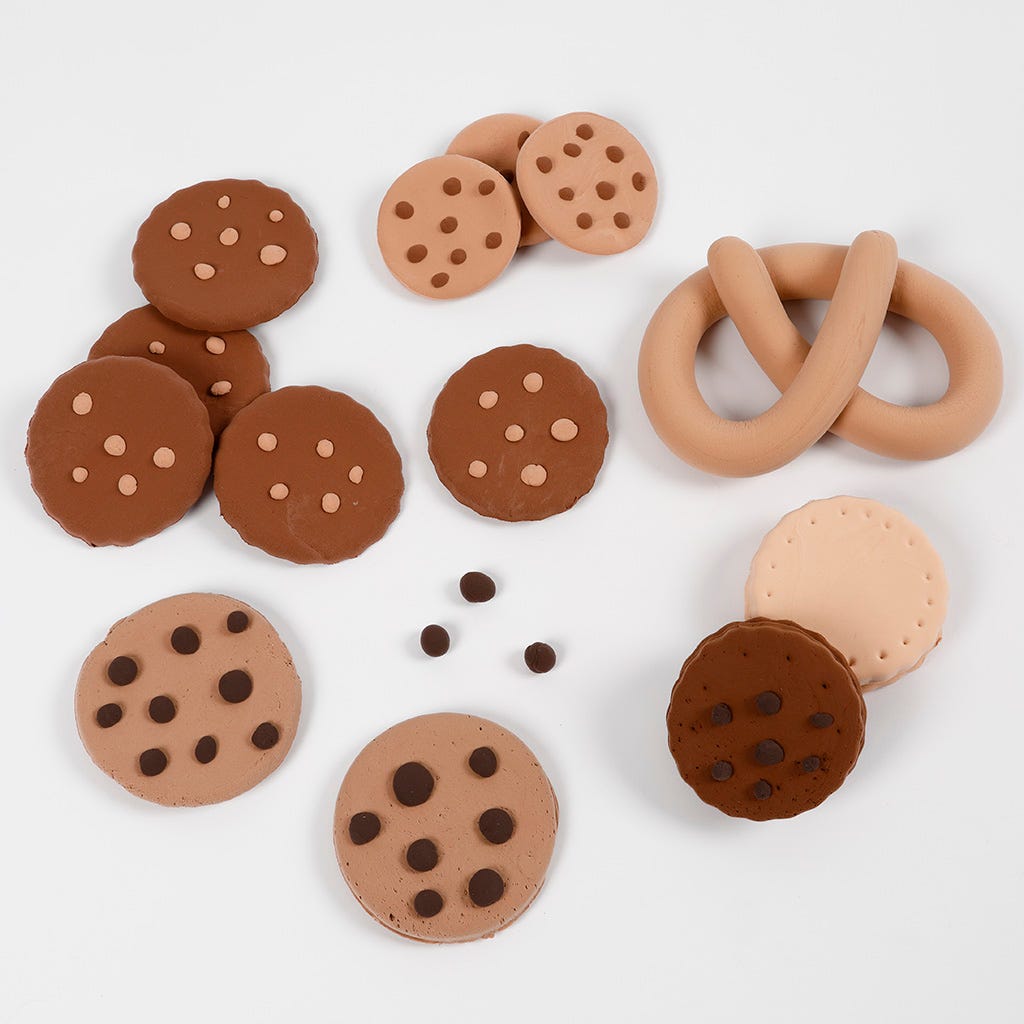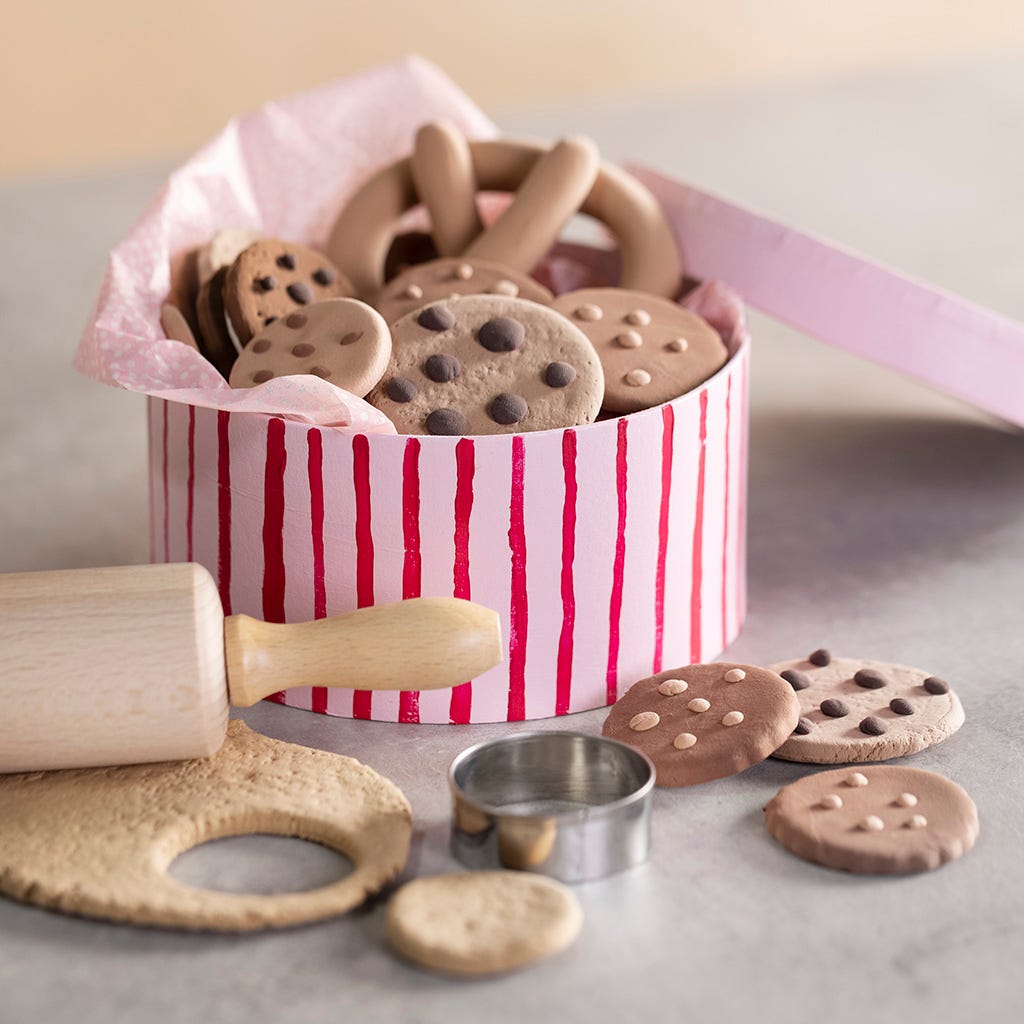 10
See idea No. 16182 on how to make a cake tin for your baked goods.