Silk Clay Berries on natural Branches in a Balloon-covered Glass
This glass vase is covered with a balloon. Natural branches decorated with small Silk Clay berries are placed in the glass vase. A piece of cotton cord with a manilla tag with text is tied around the glass. How to do it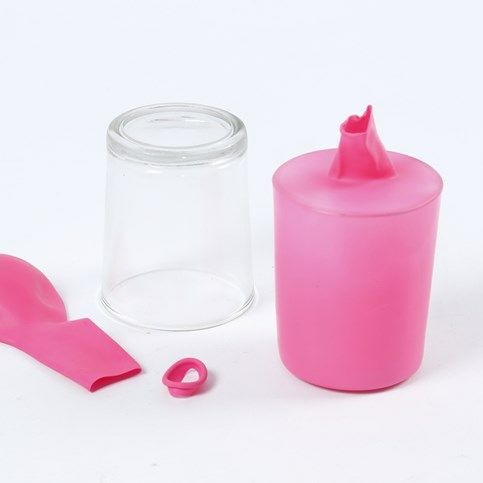 1.
Cut off the end part of the balloon mouth piece and pull the balloon down over the bottom of the glass. Roll small Silk Clay balls. Attach these randomly (without glue) onto one or two natural branches and put these in the glass vase. Tie a piece of cotton cord with a tied on manilla tag around the glass vase.
Copyright © 2013-present Magento, Inc. All rights reserved.