Silk Clay Angel & Pixie modelled onto a coiled Spring on a Stand
Silk Clay Angel & Pixie modelled onto a coiled Spring on a Stand
These two Christmas figures are shaped from Silk Clay according to your own imagination, directly onto a coiled spring on a stand. Both figures have got plastic eyes. The angel has a small metal crown on her head. The pixie has real buttons on his top.
How to do it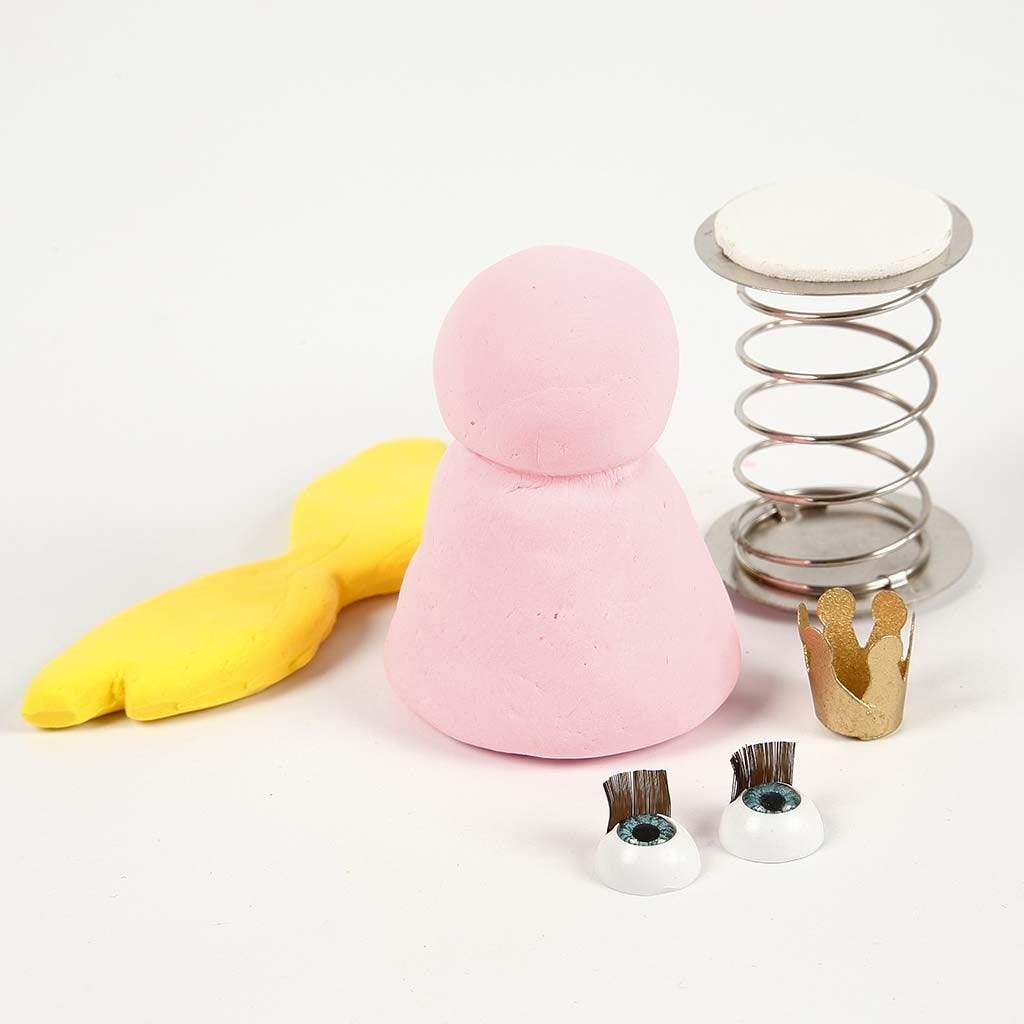 1
Model a Silk Clay shape and push it onto the coiled spring. Make hair for the figure by rolling thin Silk Clay sausages, cutting them open (alternatively cut a flat piece of Silk Clay into strips). Push the hair and the other small decorative items (the eyes and the crown) onto the figure.
I'm shopping as
b2c incl. tax
b2b excl. tax
b2g excl. tax
Go back
I'm shopping as
Continue as guest
Copyright © 2013-present Magento, Inc. All rights reserved.