Shrink Plastic Pendants from Design Sheets
Shrink Plastic Pendants from Design Sheets
These handbag pendants for key fobs are made from shrink plastic transparent sheets which are decorated with colouring pencils with inspiration from a design sheet. The designs are cut out and shrunk in the oven to 1/3 of their original size. How to do it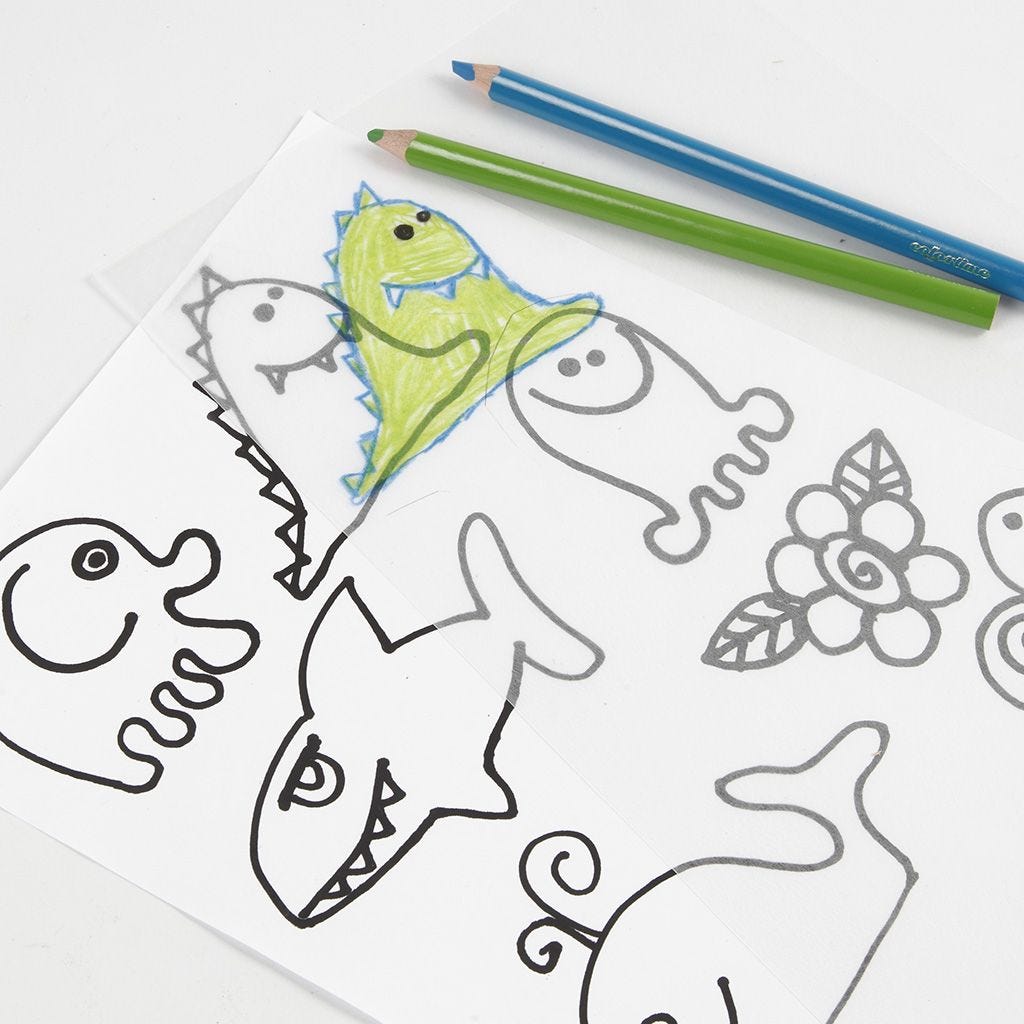 1
Print out the design sheet which is attached as a PDF file for this idea. Place the design sheet underneath the shrink plastic sheet so that you can see through it. Decorate on the matt side of the shrink plastic sheet using colouring pencils.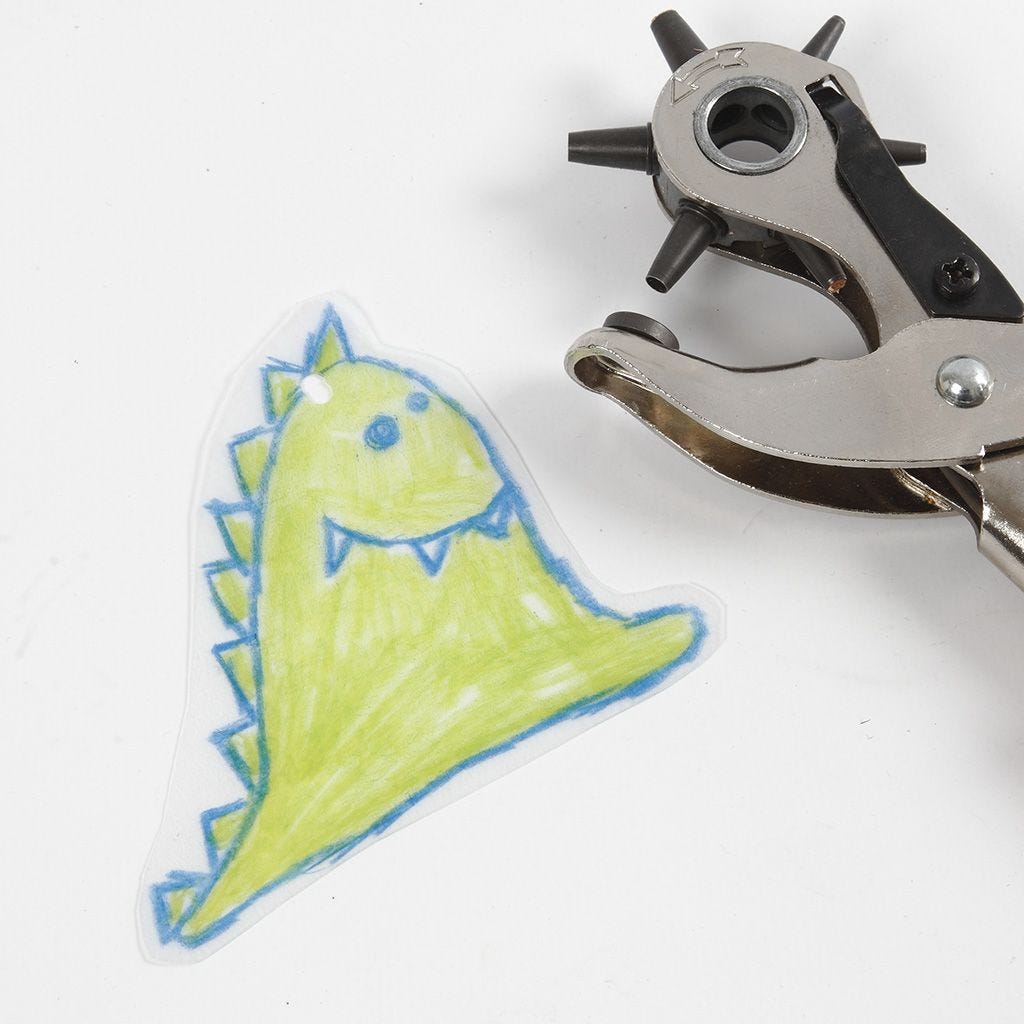 2
Use revolving punch pliers for making a hole in the figure so it can be used as a key fob. Remember that the hole shrinks as well.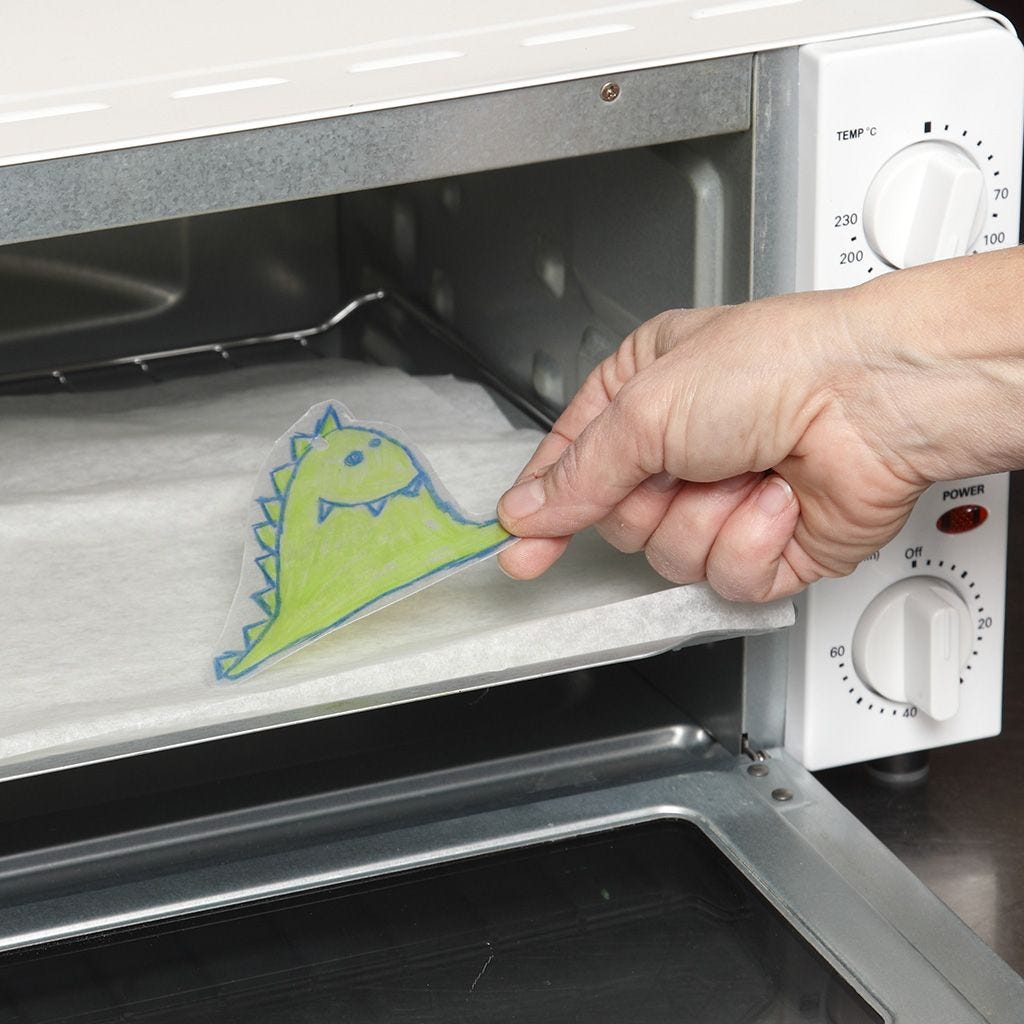 3
Place the figure on a baking sheet covered with baking paper. Put in a household oven at 170 °C. After a few minutes the figure will start to shrink and curl up and then it straightens out again and can be taken out of the oven. Attach the figure to the keyring using a round jump ring. Squeeze the round jump ring with flat nose pliers to close it.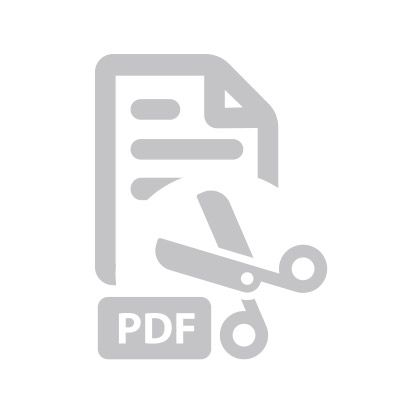 Attached file:
Download