Shopping Bags with coloured Stripes and Graphics
Shopping Bags with coloured Stripes and Graphics
Each shopping bag is decorated with black graphics made as a print with a foam stamp and ink. Some of the bags are decorated with coloured stripes as a background for the black prints.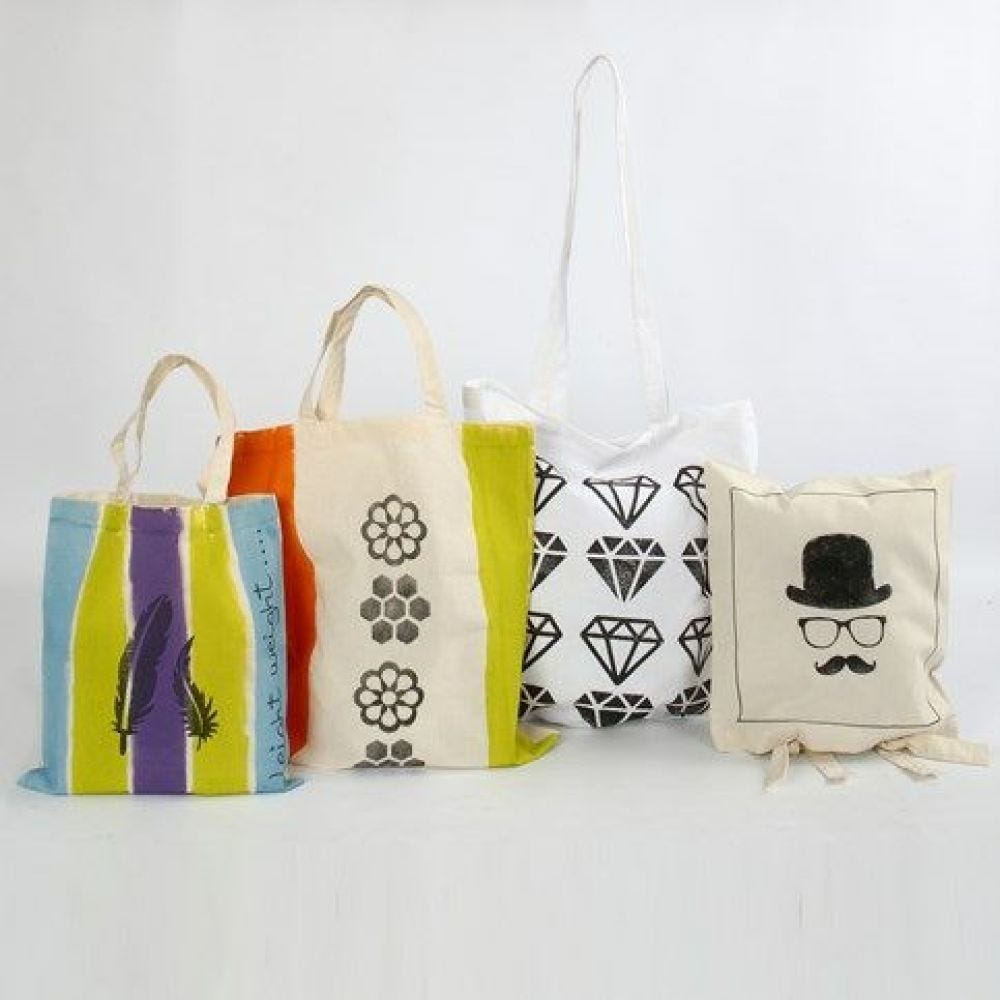 How to do it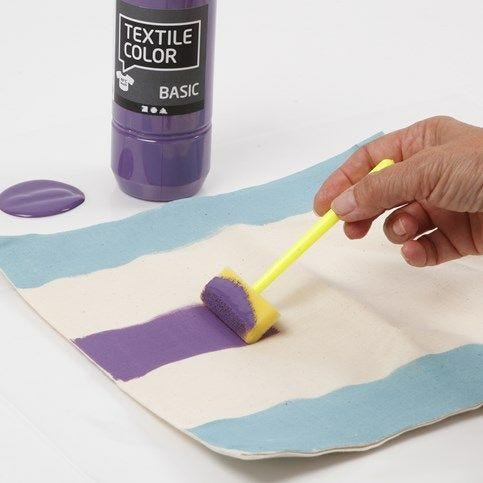 1.
Put a piece of plastic inside the shopping bag, protecting the back in order to avoid smudging. Make vertical stripes with a foam brush, dabbed in Textile Color fabric paint. A TIP: you may put on masking tape for painting the stripes accurately.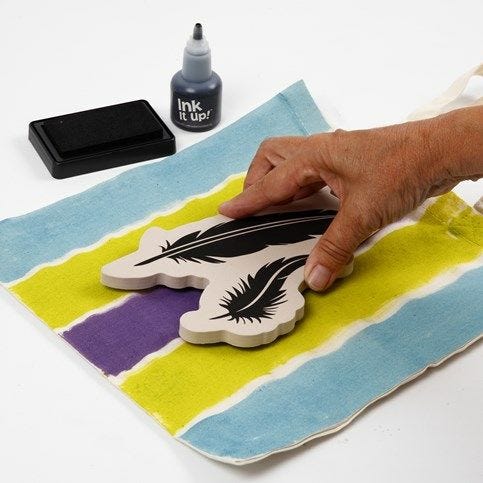 2.
Apply ink to the foam stamp from the ink pad and make a print on the shopping bag.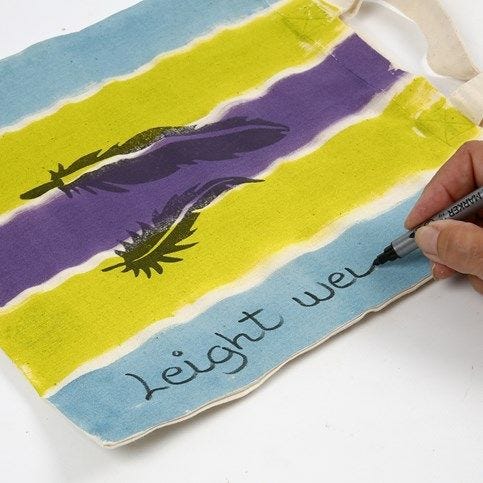 3.
When dry write text with a fabric marker.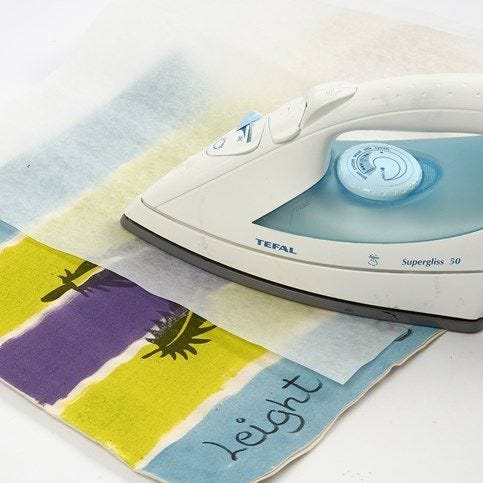 4.
Fix the finished and dry decoration with an iron. Place a piece of baking paper between the iron and the fabric. This guarantees that the print keeps its quality after washing.