Shiny hanging decorations with an elf and snowflakes
Make these wintery hanging decorations with snowflakes and a small elf from Foam Clay, wooden beads, pipe cleaners, pom-poms and sequins.
How to do it
1
Model a Foam Clay elf's hat onto one half of a wooden bead. Foam Clay sticks on wood as long as it is moist.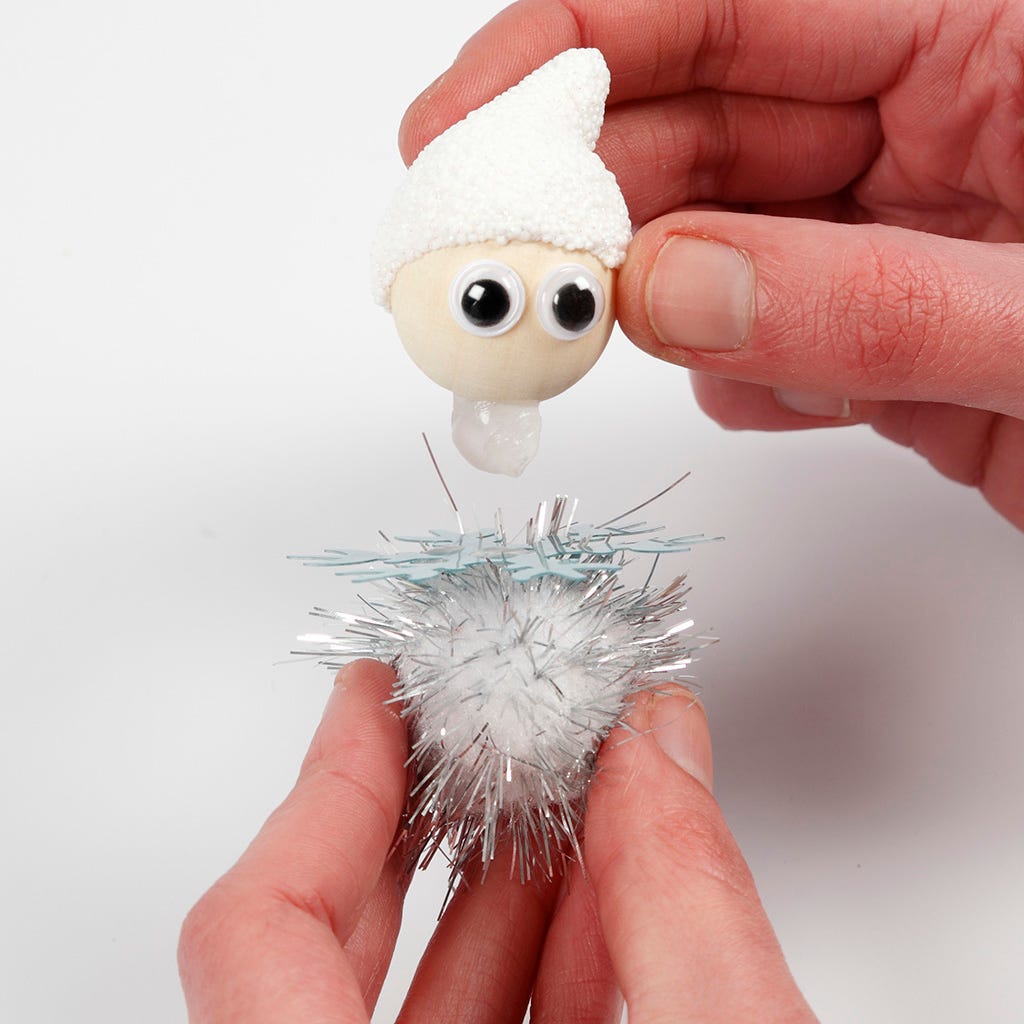 2
Attach self-adhesive googly eyes onto the wooden bead. Attach a sequin snowflake onto glitter pom-pom using Sticky Base and then the wooden bead on top using Sticky Base as shown in the photo.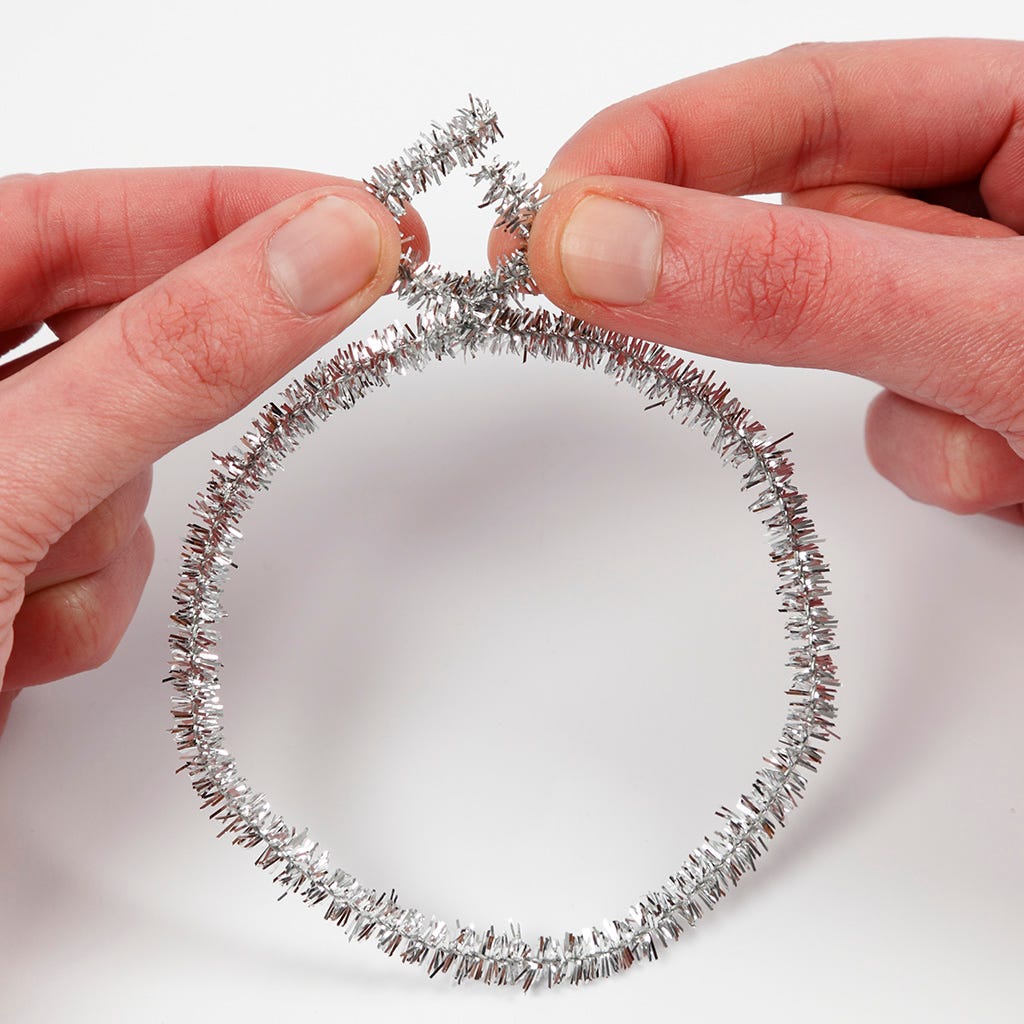 3
Make a circle with a loop for hanging from a piece of pipe cleaner.
4
Roll small Foam Clay balls and push them onto the pipe cleaner.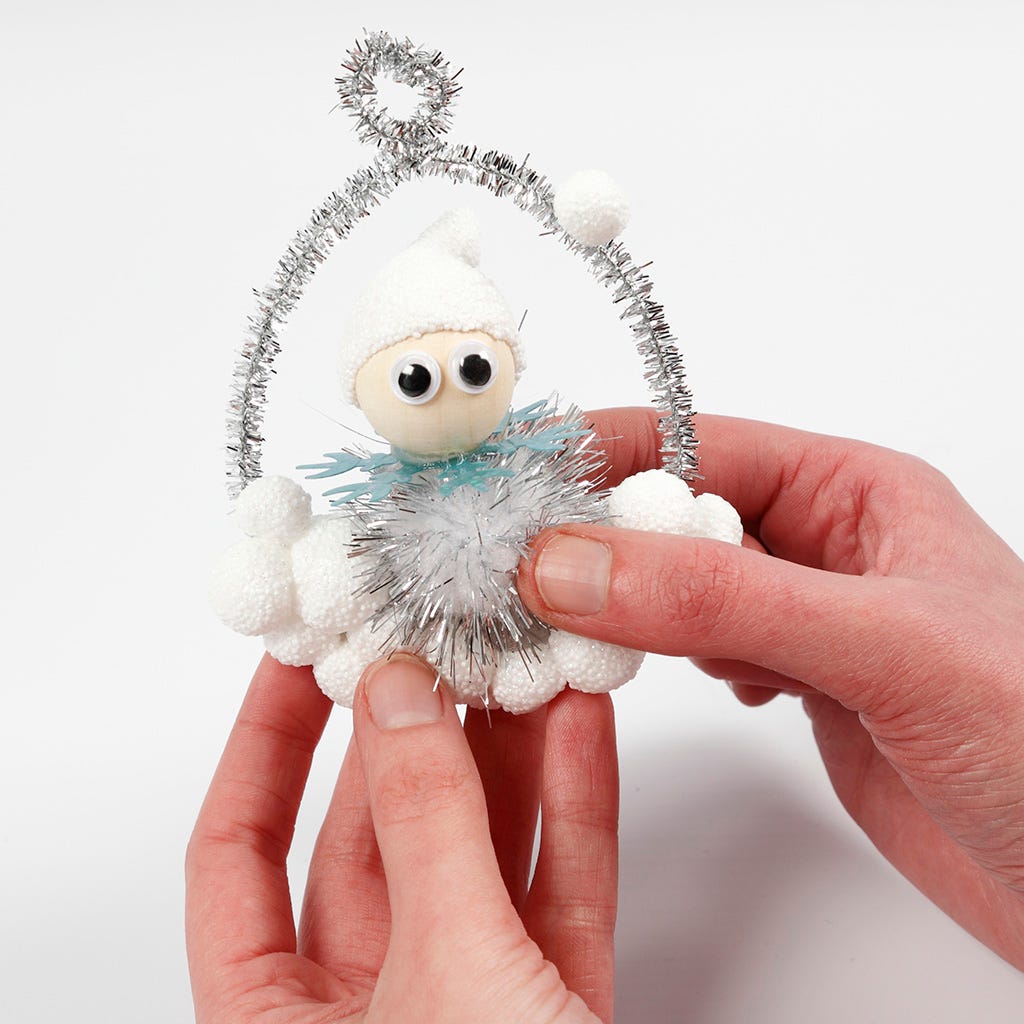 5
Attach the elf onto the Foam Clay balls. You may attach more balls to ensure that the elf sits securely in the middle.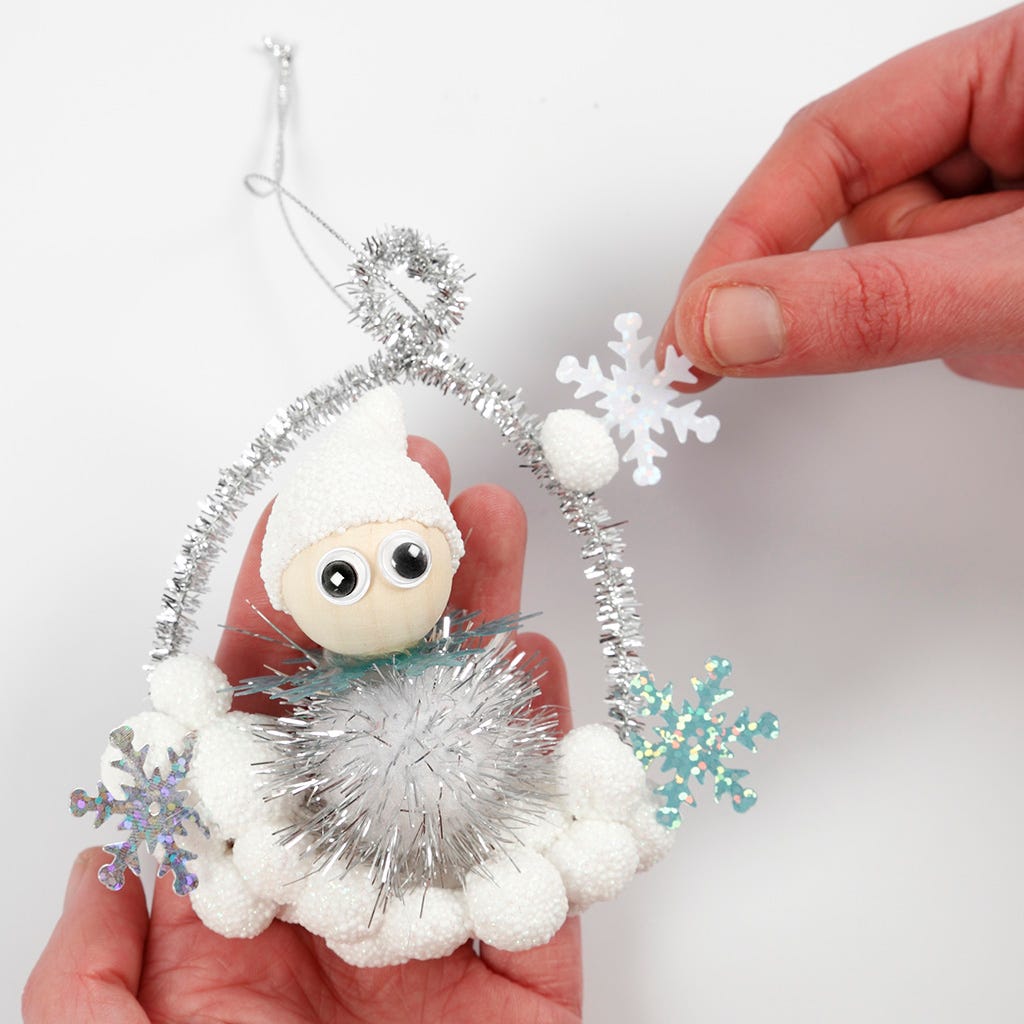 6
Attach a piece of silver thread through the loop for hanging and decorate the hanging decoration further with sequins snowflakes by pushing them into the Foam Clay balls.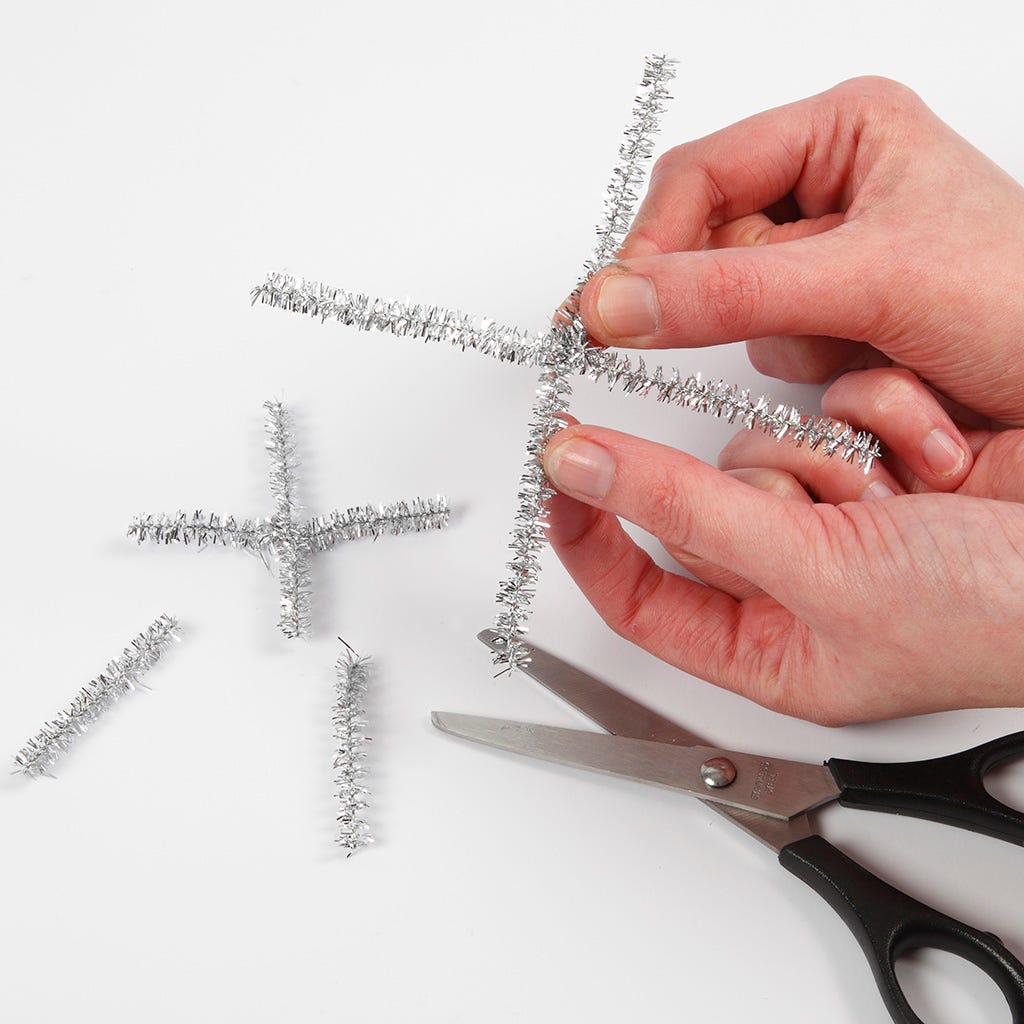 7
Make a snowflake hanging decoration by placing two pipe cleaners in a cross in the middle and secure them by twisting them together. Make a large cross and a slightly smaller one.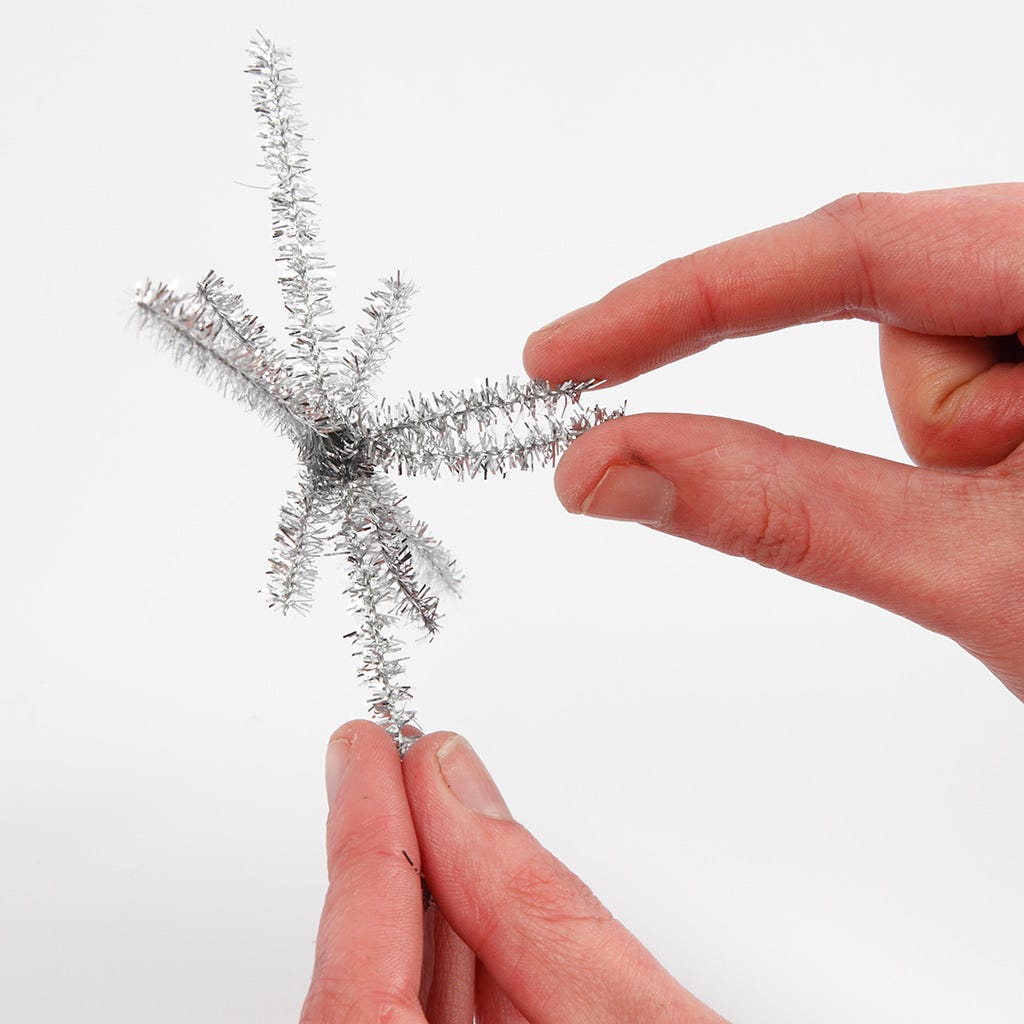 8
Tie the two crosses together in the middle with a small piece of pipe cleaner so that the crosses are staggered.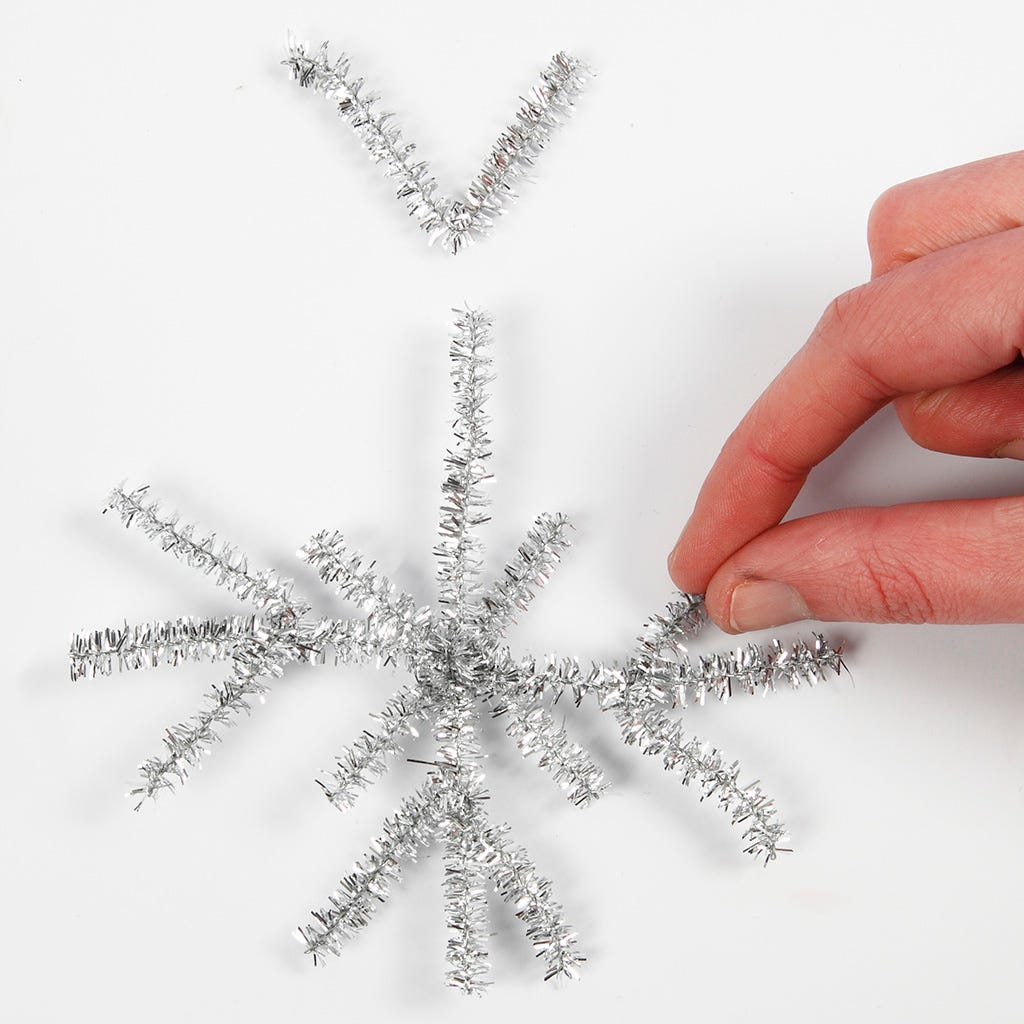 9
Cut small pieces of pipe cleaner and twist them around each of the four arms in a "v" shape as shown in the photo.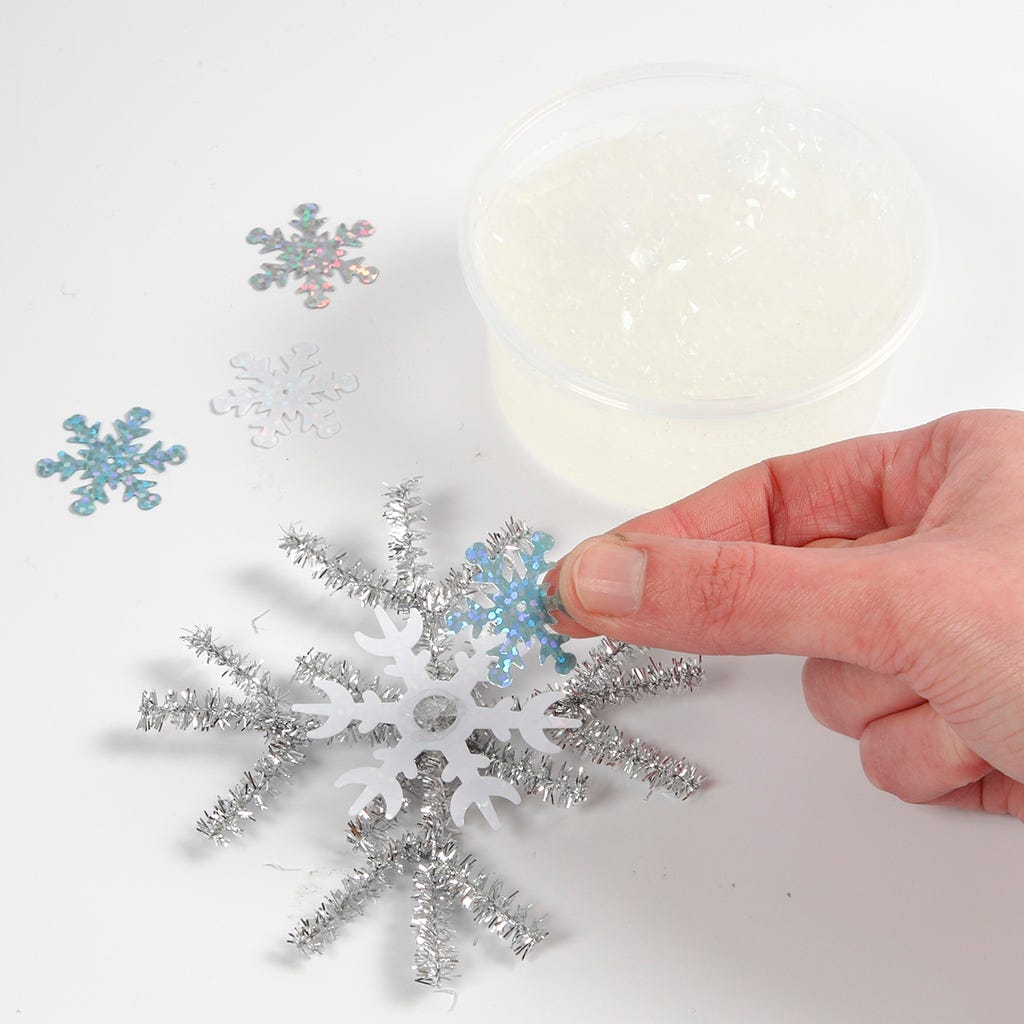 10
Decorate the snowflakes by attaching a snowflake sequin in the middle using Sticky Base.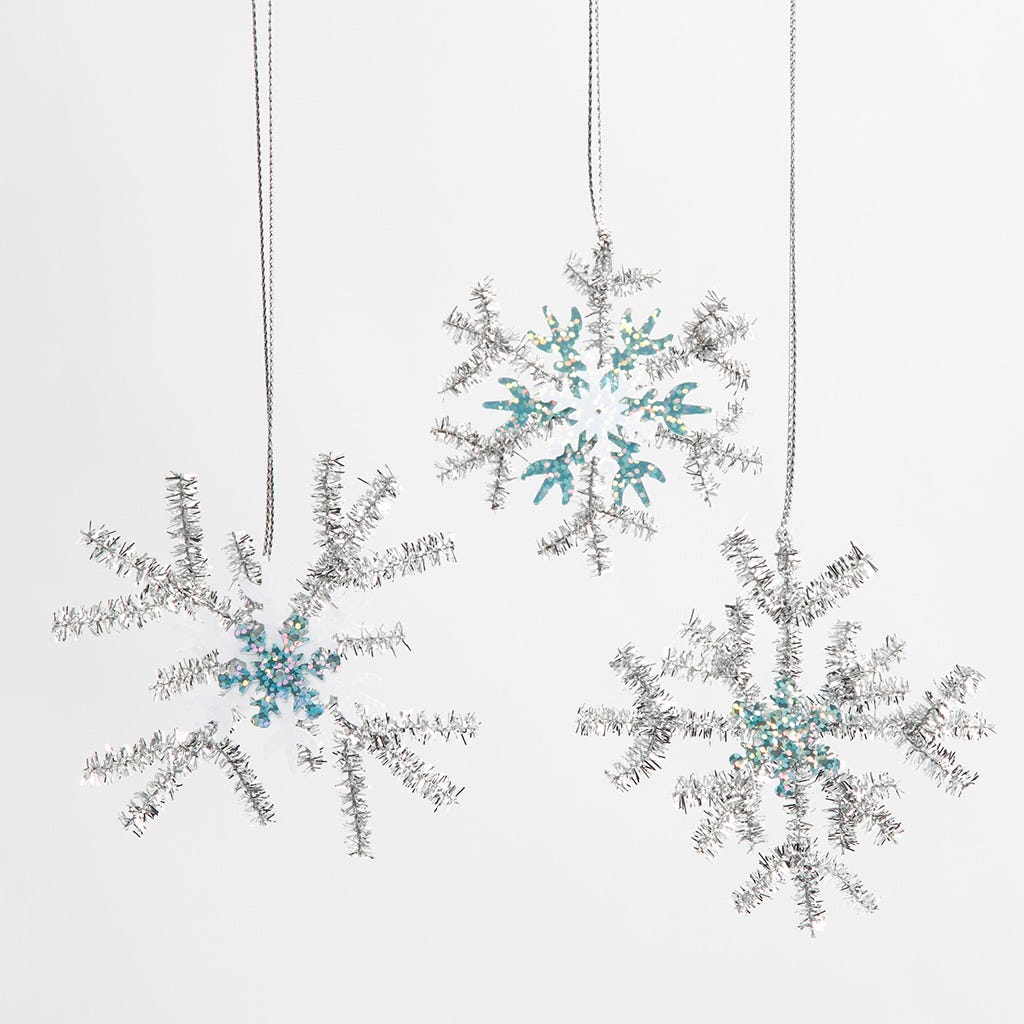 11
Attach a piece of silver thread to the snowflakes for hanging.
I'm shopping as
b2c incl. tax
b2b excl. tax
b2g excl. tax
Go back
I'm shopping as
Continue as guest
Copyright © 2013-present Magento, Inc. All rights reserved.