Sheep from Wool and Silk Clay
Sheep from Wool and Silk Clay
These sitting sheep are modelled from Silk Clay. Glue on wool for fur when dry. How to do it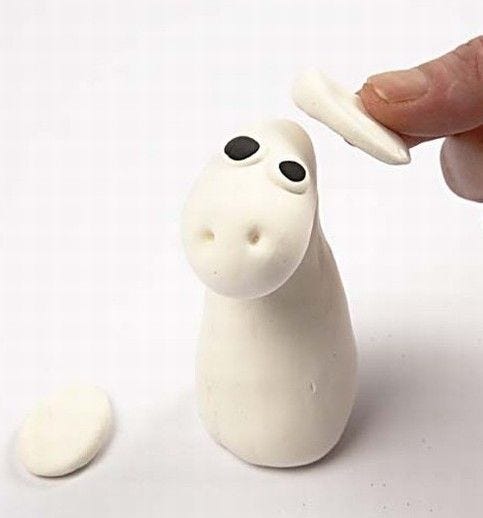 1
Make the sheep's body and head with eyes and ears. Push the parts together.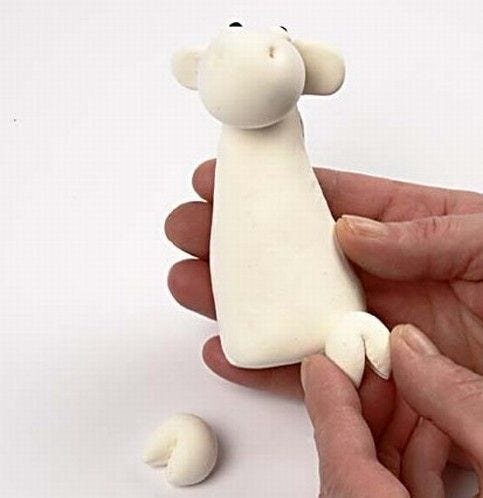 2
Make two balls for the hooves (the sheep is sitting down). Cut each hoof with a pair of scissors and push them onto the front of the body. Leave to dry.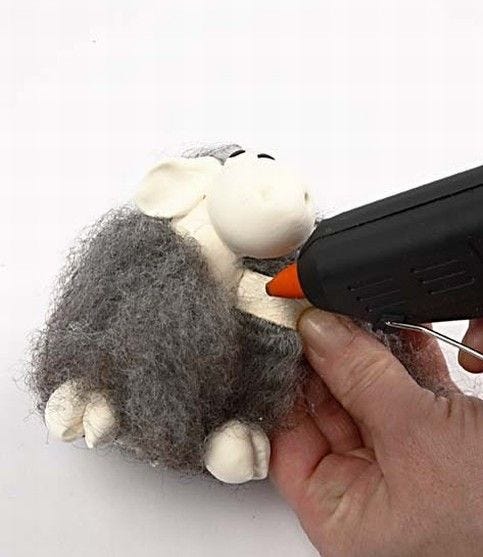 3
Cut a suitable piece of wool and glue it on with a glue gun.
Copyright © 2013-present Magento, Inc. All rights reserved.