Shaun the Sheep stacking blocks decorated with markers
Shaun the Sheep stacking blocks decorated with markers
Decorate your very own stacking blocks with markers. The building blocks have pre-printed designs from the Shaun the Sheep series. How to do it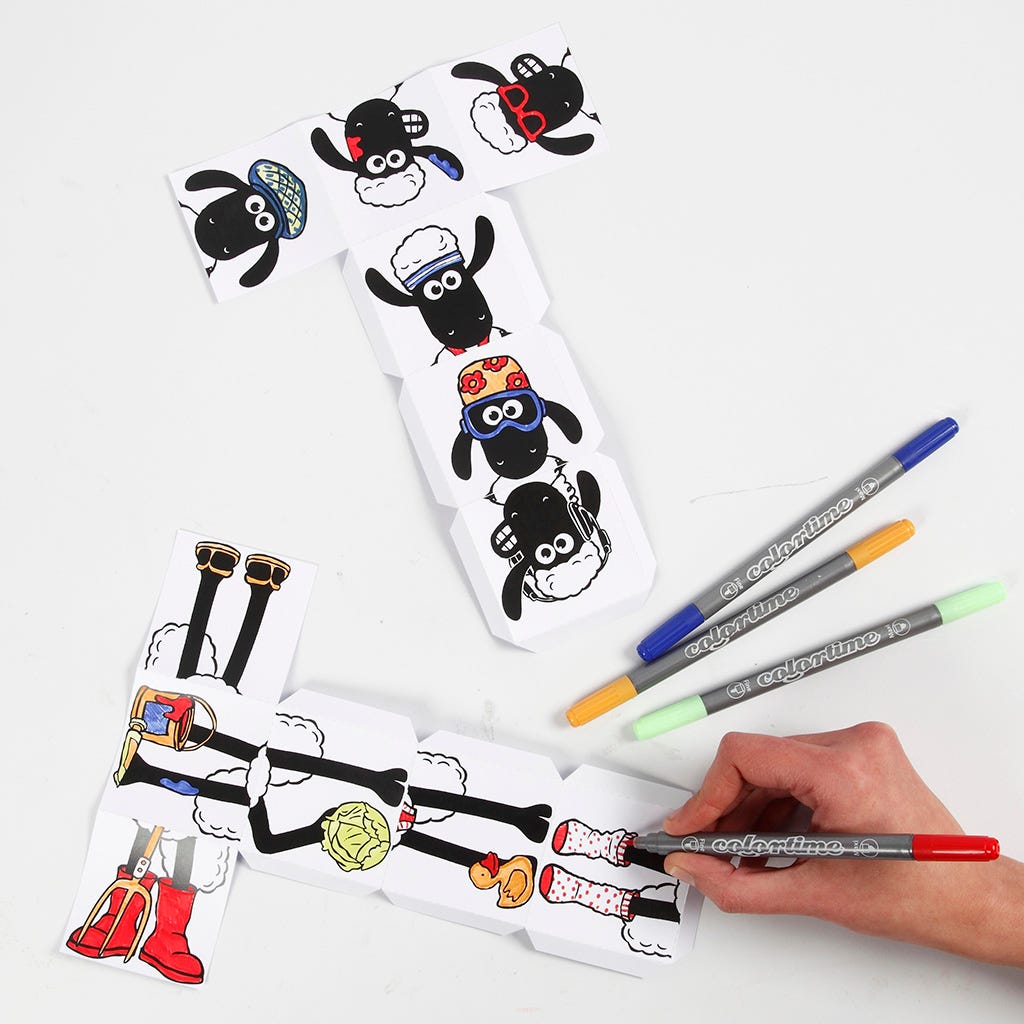 1
Decorate the pre-printed designs on the stacking blocks.
2
Attach double-sided adhesive tape on the small flaps.
3
Remove the protective layer from the double-sided adhesive tape.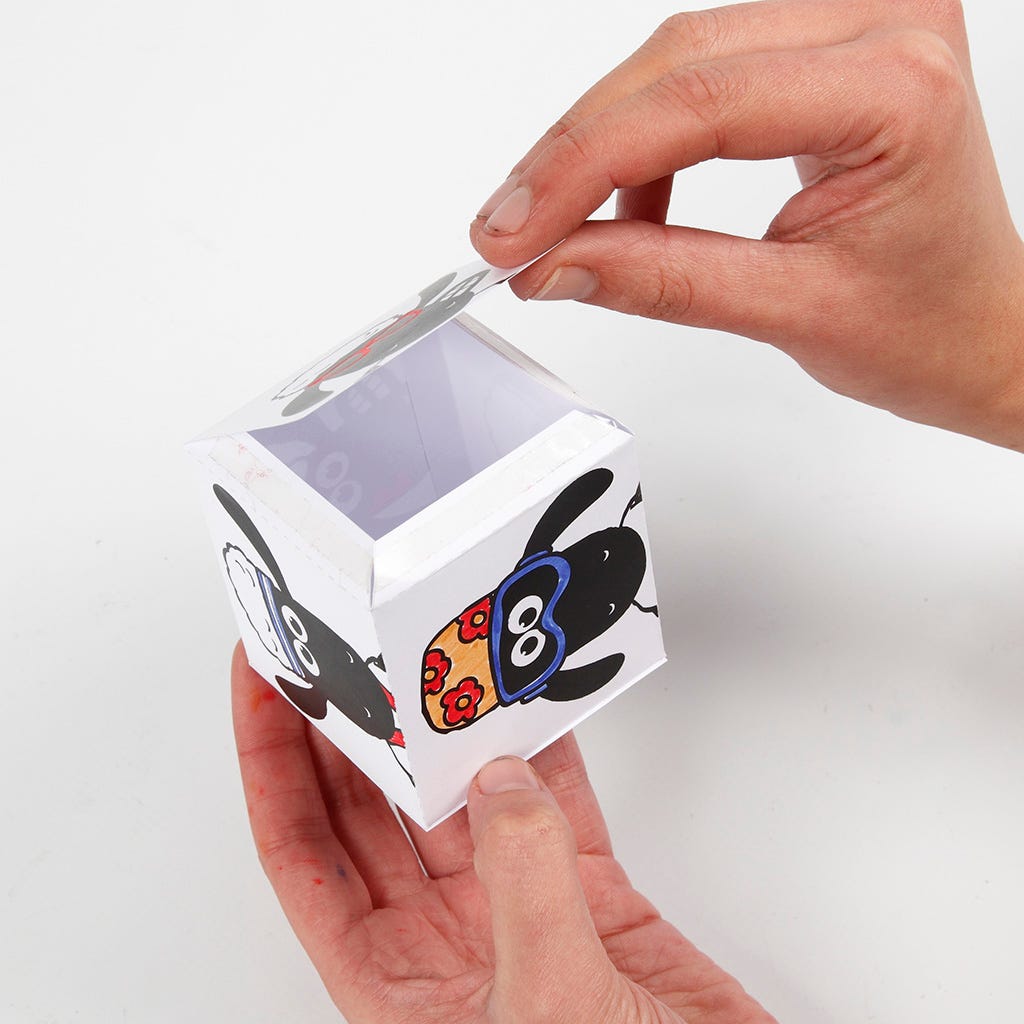 4
Fold and assemble the stacking blocks carefully, making sure that they keep their shape.