Self-hardening stamped clay place cards
Make personal place cards from self-hardening clay. Use stamps with stamp ink to put patterns and names on the clay.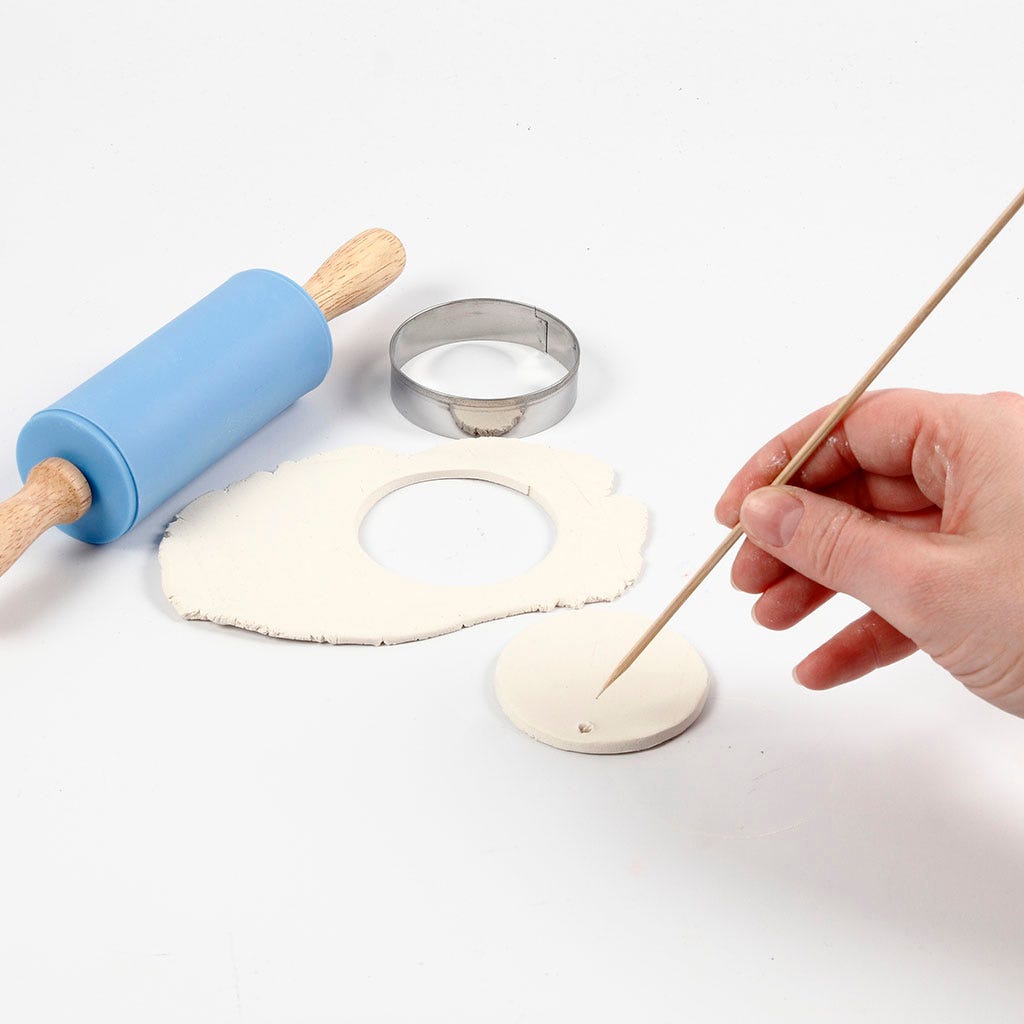 1.
Dab a stamp in stamp colour and print the motif on the clay. Tip: If a small amount of ink appears next to the stamp print, it can be removed with a little water.