Sea creatures with plastic waste in their tummy
Sea creatures with plastic waste in their tummy
Decorate punched-out fish and other sea creatures with paint and plastic. Cut a hole for the stomach, fill it with plastic waste and staple together. Talk to the children about it symbolising all the plastic in the oceans where the fish live. This is an ideal project for children for working with the UN's sustainable development goal No. 14: 'Life below water'.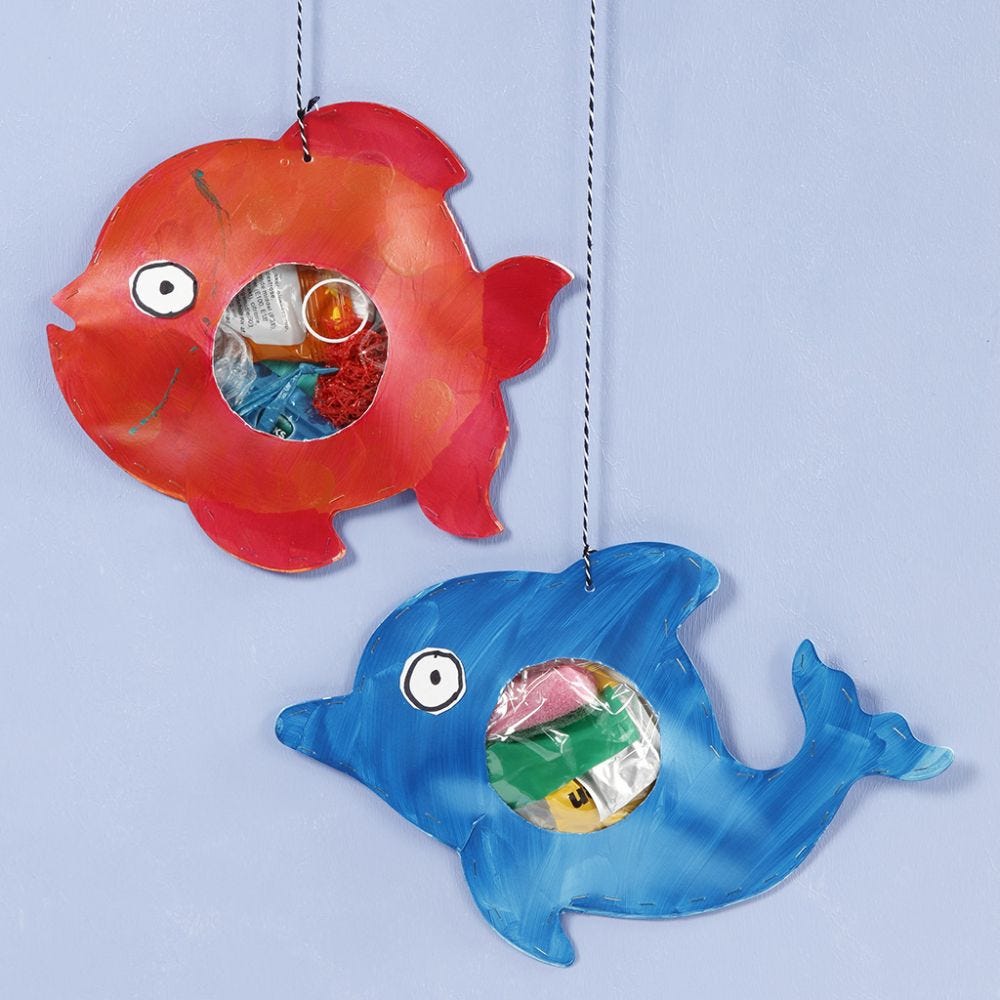 How to do it
1
Begin by gathering small items of plastic waste in the home to use to fill the inside of the sea creatures. Plastic which has been in contact with food products must be cleaned. Paint two sea creatures (a front and a back) and leave to dry.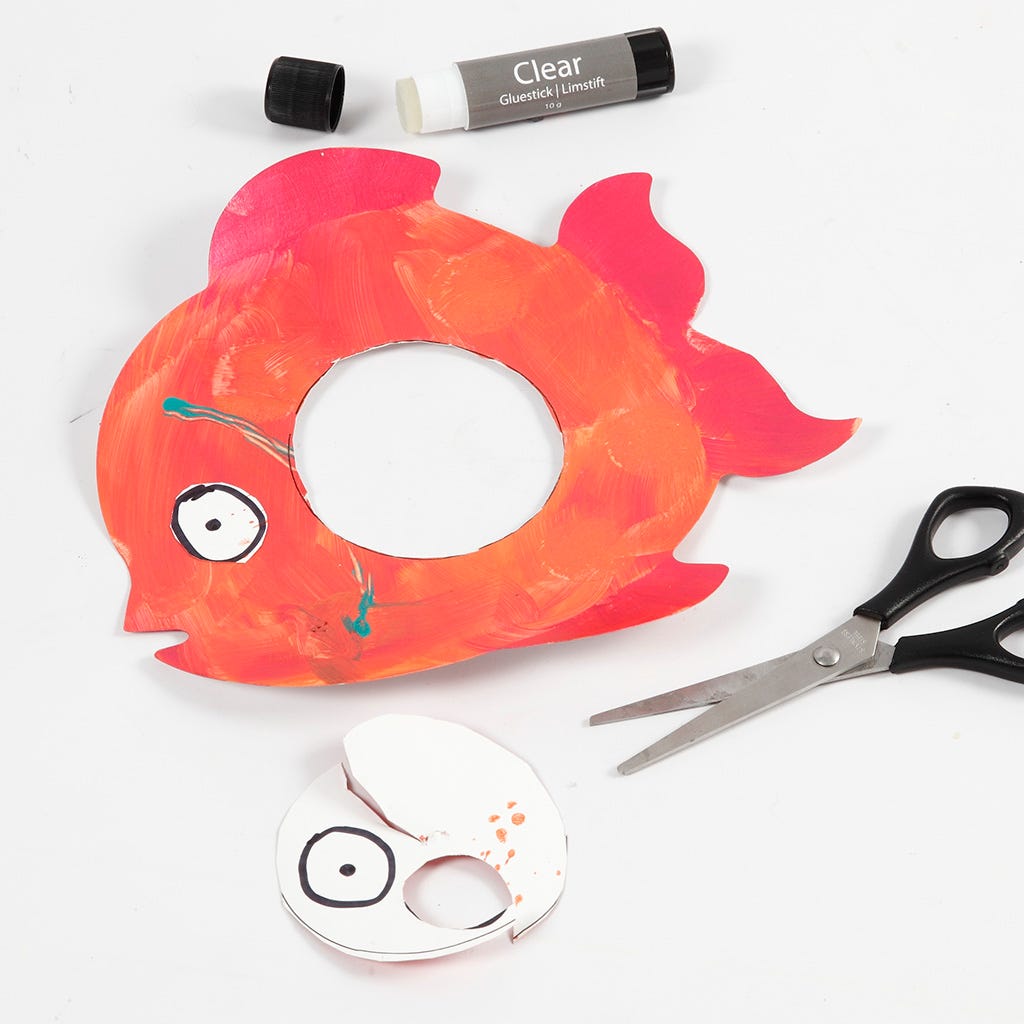 2
Make a hole in the sea creature's tummy on the front by cutting out a circle using a template. Draw two large eyes with a black marker on the back of the cut-out card circle. Cut out the eyes and attach with a glue stick.
3
Make small bags of transparent plastic measuring approx. 12 x 12 cm. You may use the packaging from the sea creatures. Staple the sides together or use tape. Fill the bag with small pieces of plastic prior to stapling or taping the bag together.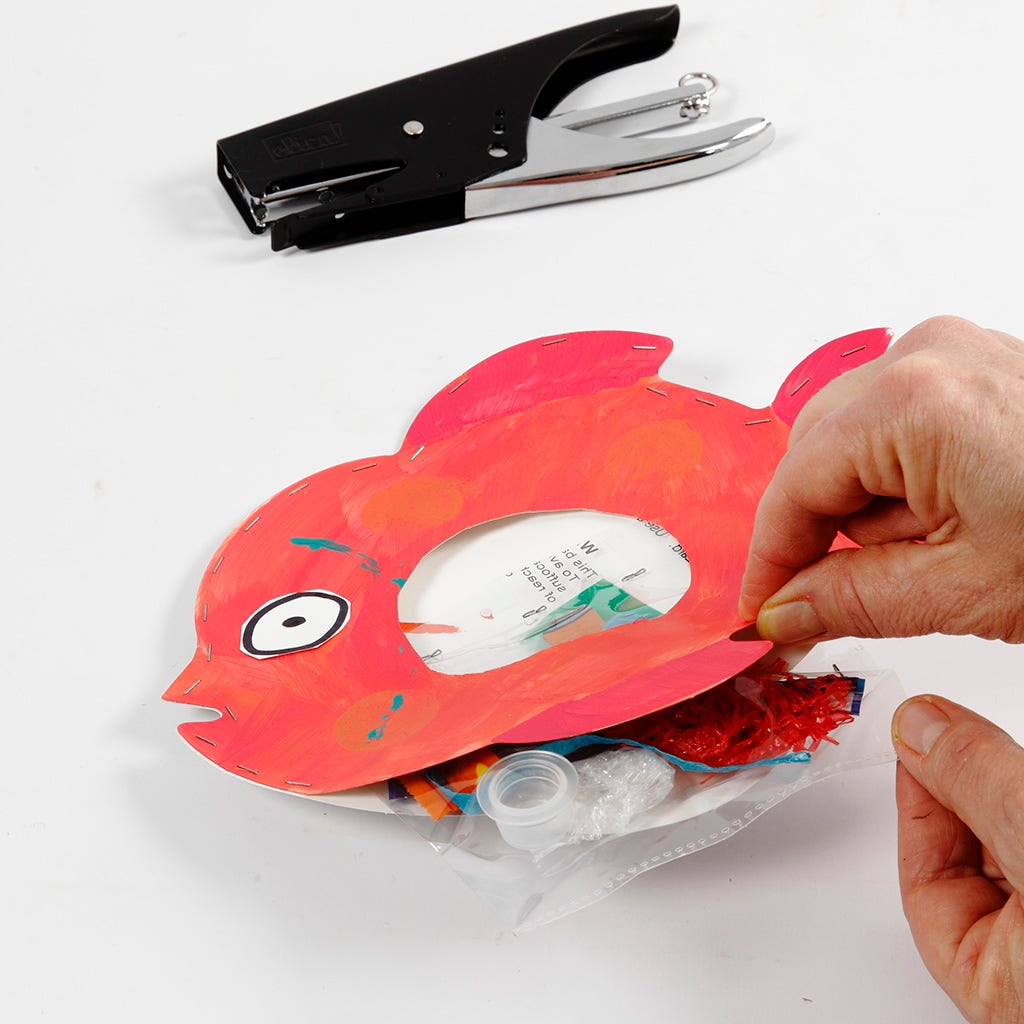 4
Staple the front and the back of the sea creature together with a stapler. Push the small bag of plastic waste inside the sea creature prior to closing at the bottom. Now staple the sea creature together at the bottom.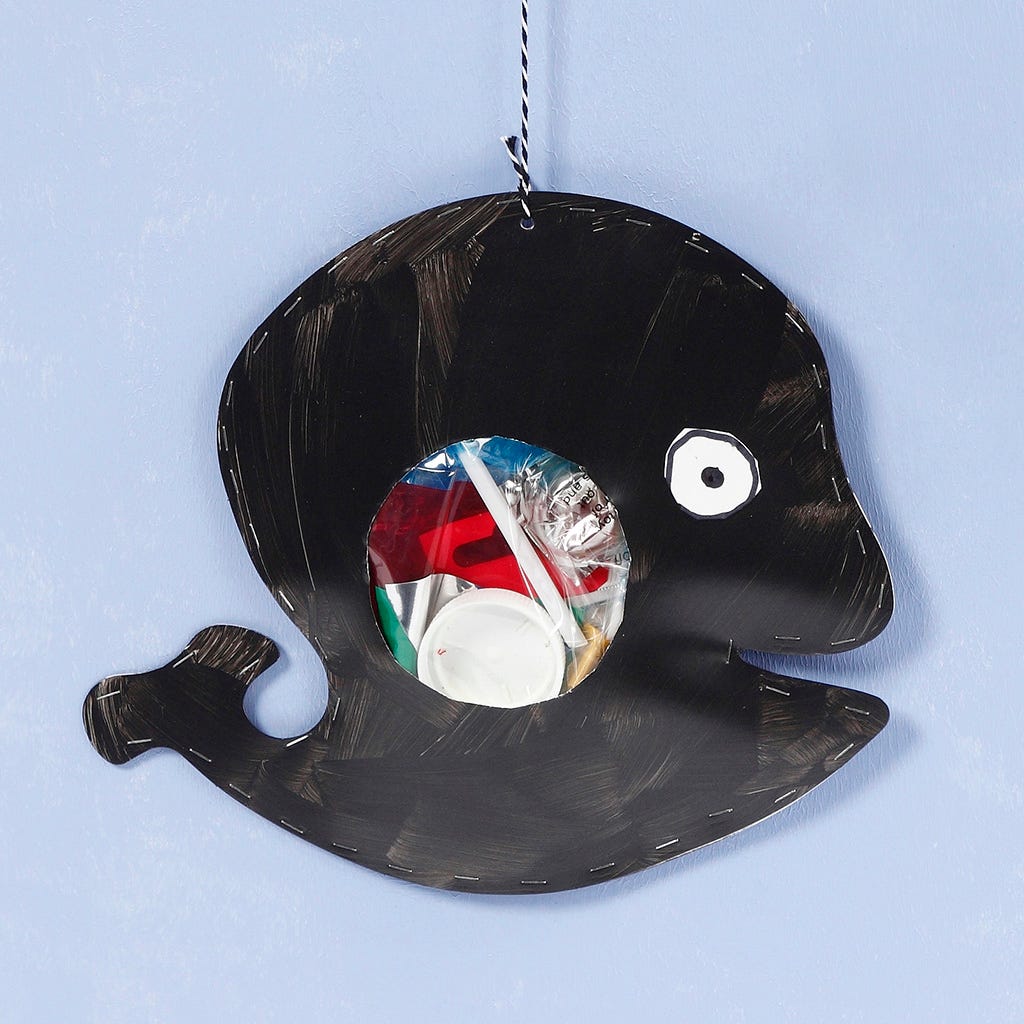 Another variant
Attach a string for hanging.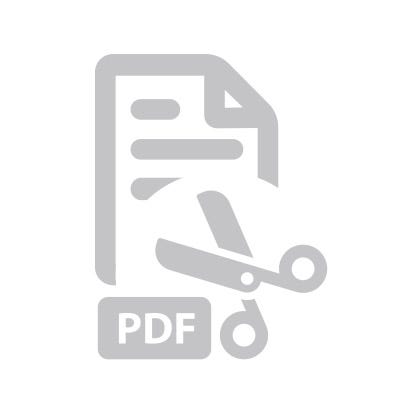 Attached file:
Download