Scrapbooking Mobile with Photos, Design Paper & decorative Items
Scrapbooking Mobile with Photos, Design Paper & decorative Items
This mobile is made from heavy card discs decorated with photos, design paper and small decorative items. The discs are assembled with swivels, enabling each individual disc to rotate in the air currents, independently of each other.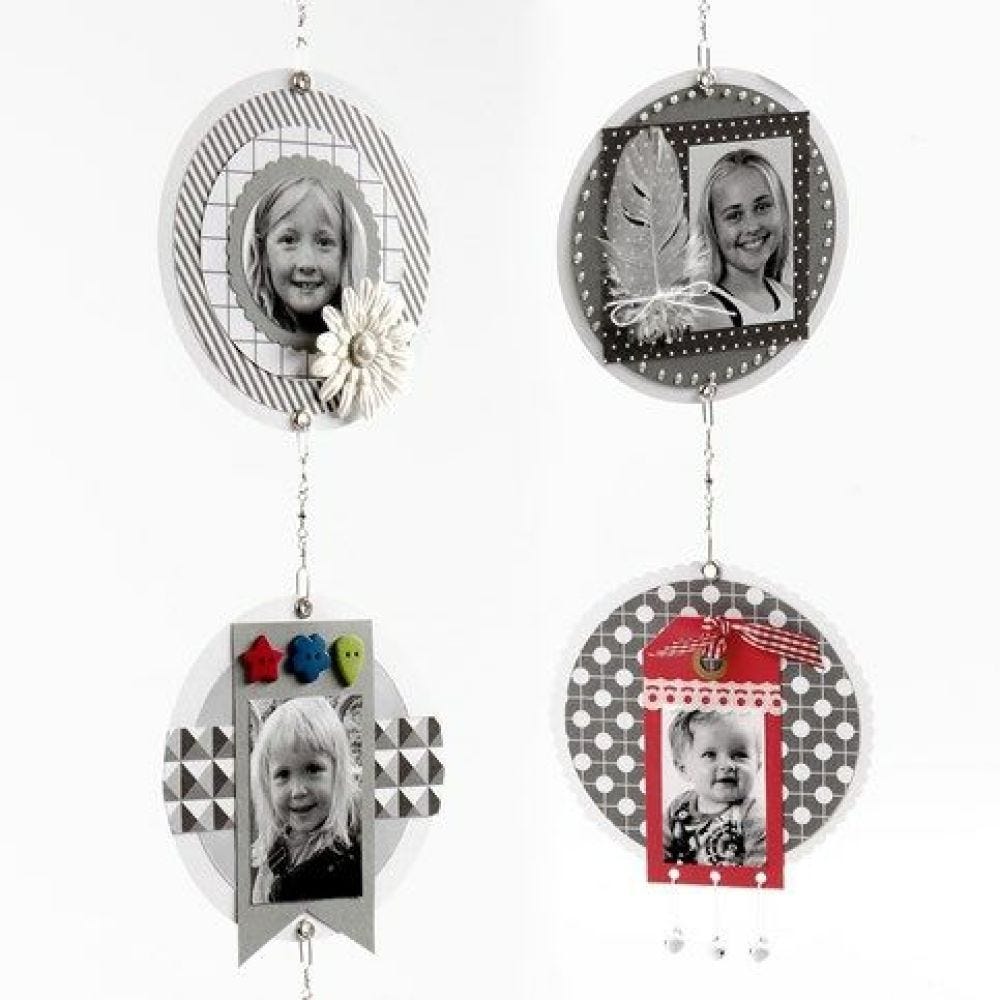 How to do it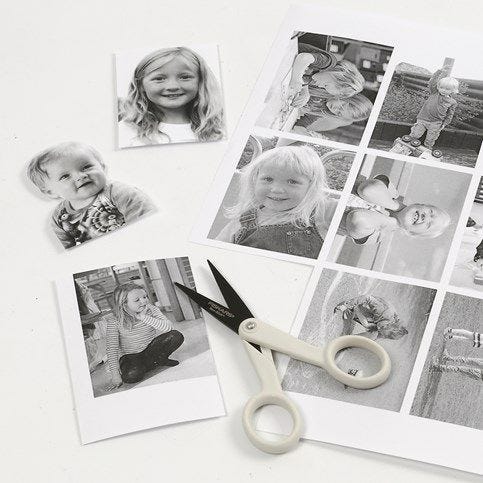 1.
Print photos and cut them out.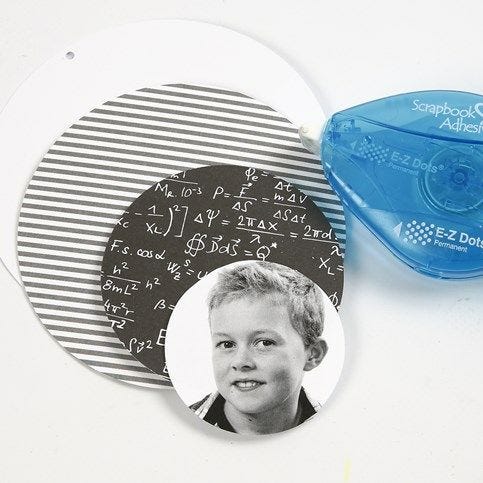 2.
Cut design paper in different sizes according to your taste. Attach all parts according to size on the card discs. Use double-sided adhesive tape or an E-Z Runner.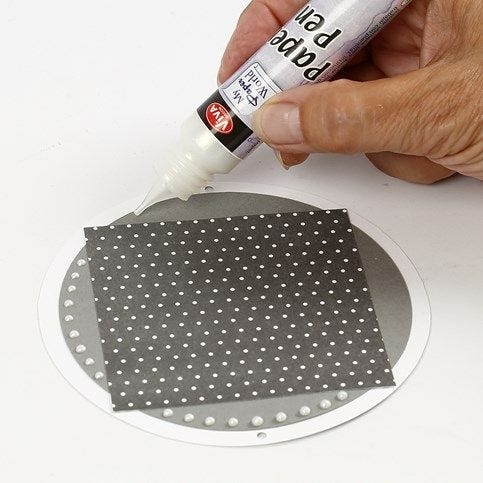 3.
Use a Paper Pen for making small dots according to your own taste.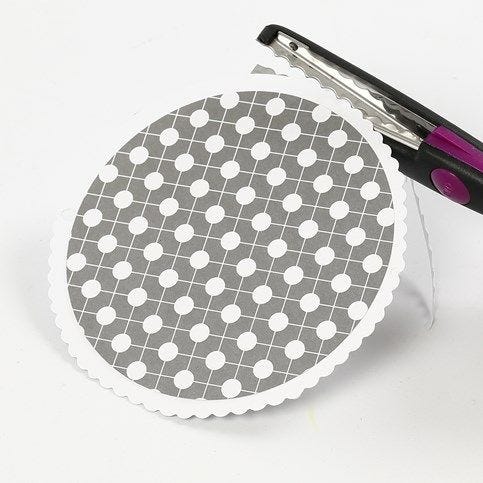 4.
You may cut a scalloped edge on the disc using Fiskars decorative edged scissors.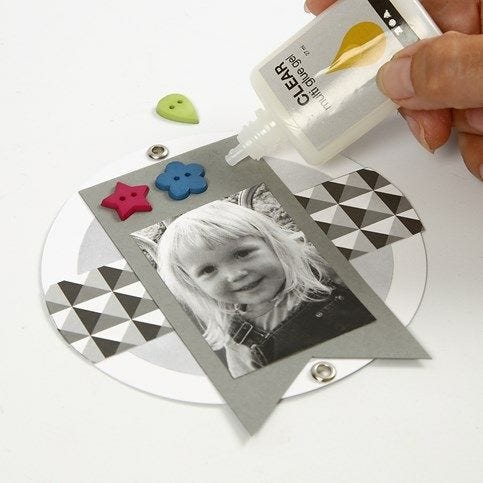 5.
Attach buttons with Clear Multi glue Gel.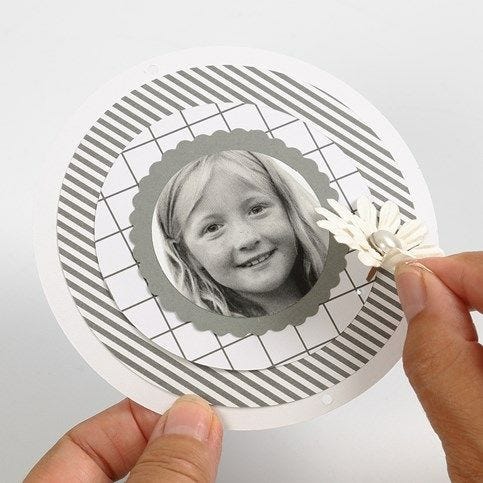 6.
Attach small decorative items according to your taste; e.g. brads, eyelets with bells etc.