Scrapbooking is a technique for creative organising of hobbies, memories etc. For this technique – which can be used widely – we use photos, paper, card and small decorative items. It's shown here on a card disc for a mobile. How to do it
1.
Choose an item to use for scrapbooking; for example a greeting card, a box etc.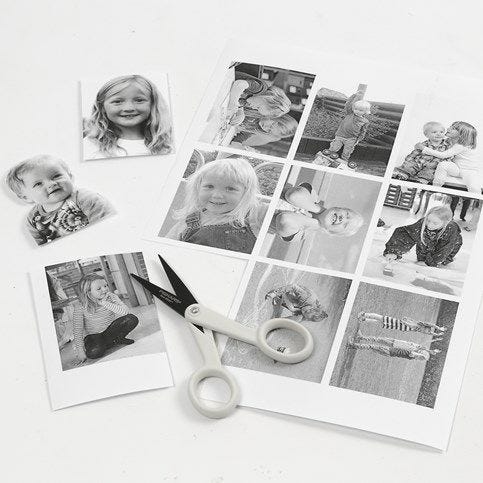 2.
Trim printed photos, cut-outs, design paper etc.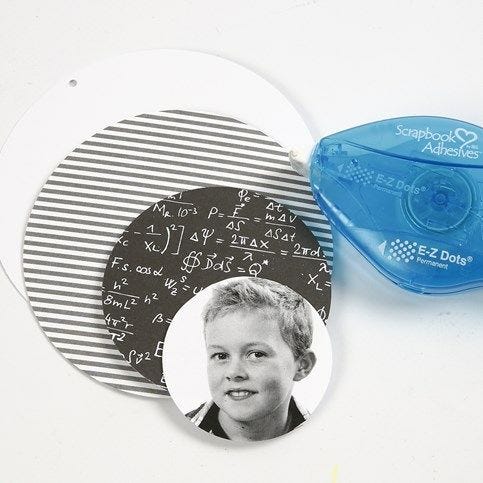 3.
Place the loose parts layer on layer and secure. Use a glue stick, double-sided adhesive tape, an E-Z runner or 3D foam pads; or a combination of the above. NB: foam pads are available in different thicknesses (thin and thick). The latter will give a 3D effect.
4.
Attach additional decorations with either Dodz adhesive dots or 3D foam pads. The additional decoration could be ribbon, stickers, buttons, tags with texts; printed or hand-written.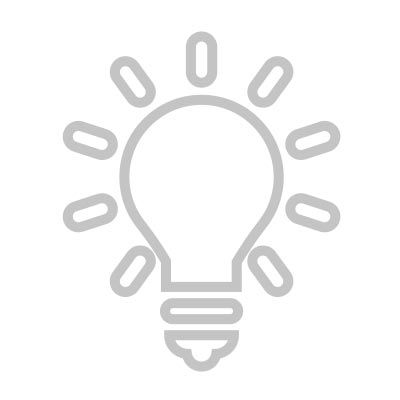 A TIP about Paper
Use coloured card and paper. Plain and/or patterned. Choose lignin free and acid free varieties to ensure that your scrapbooking remains intact and free from damage over time. (e.g. photos fade and become loose over time).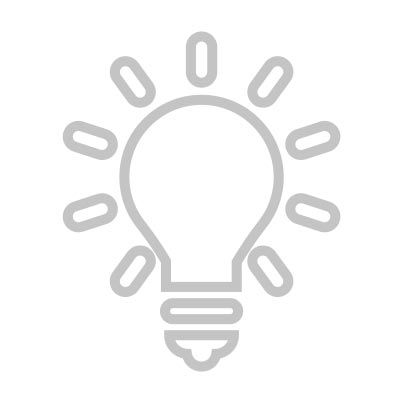 A TIP about Tape
Tape is most suitable for attaching the paper layers on top of each other. A glue stick may be used. Use double-sided adhesive tape in rolls or sheets. Use E-Z runner for easily attaching photos. Use Dodz adhesive dots and 3D foam pads for small decorative items.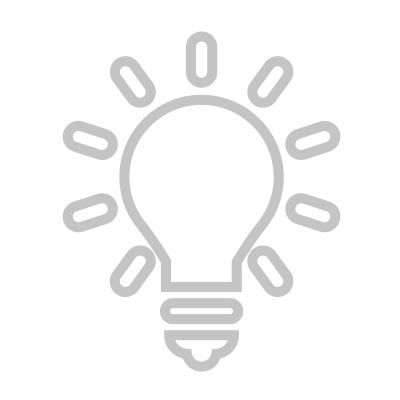 A TIP about Tools
Scissors, a ruler, an art knife, a cutting mat and a suitable writing tool are necessary tools for scrapbooking. In addition, a paper trimmer, and die-cutting tools for easy cutting of designs, as well as a stamp set for stamping designs and texts are all useful to have.
Copyright © 2013-present Magento, Inc. All rights reserved.