Window Color is painted and traced on transparent hard foil using templates. When dry, cut out the shapes and hang them in a piece of elastic cord.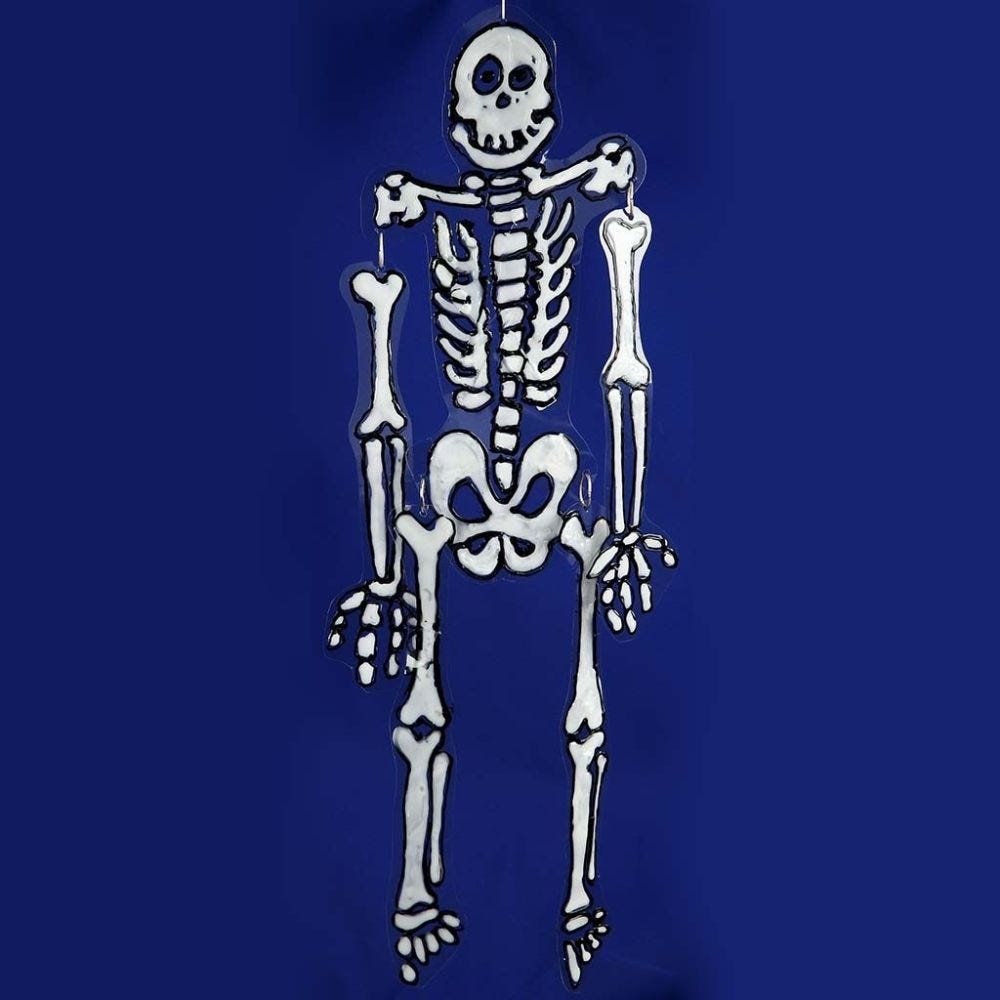 How to do it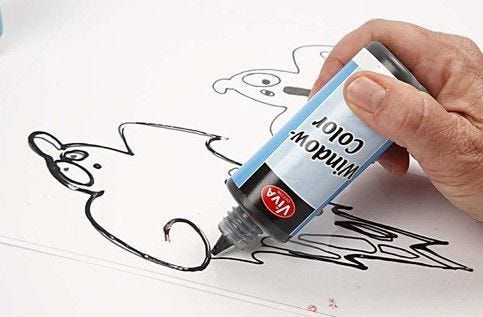 1
Trace with black Window Color outliner on a piece of transparent hard foil … you may use the template.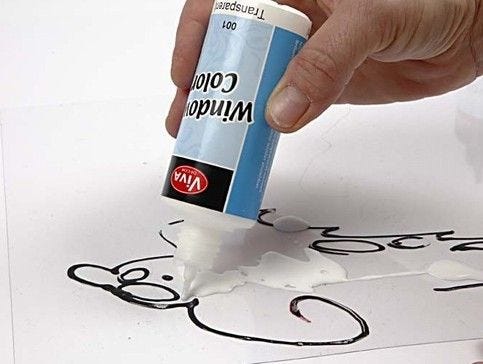 2
Fill in with Window Color when the outliner is dry. NB: put beetles and spiders and other creepy crawlies in the wet Window Color.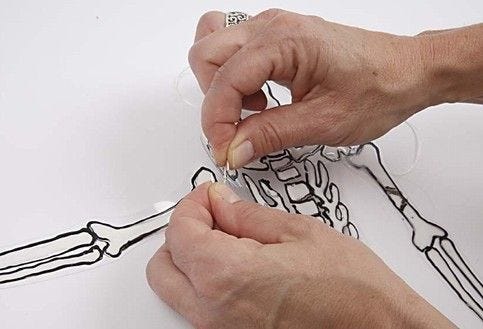 3
Cut out along the decoration and assemble the skeleton parts with round jump rings.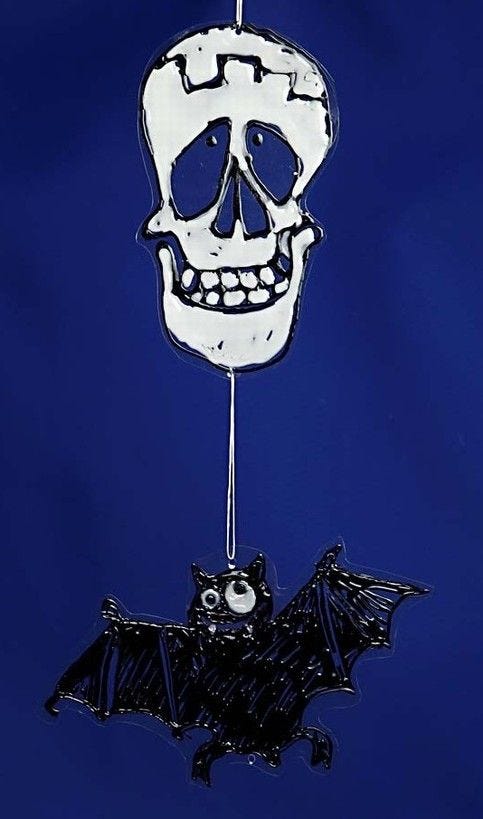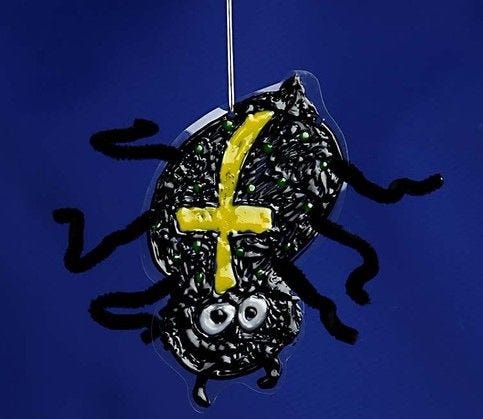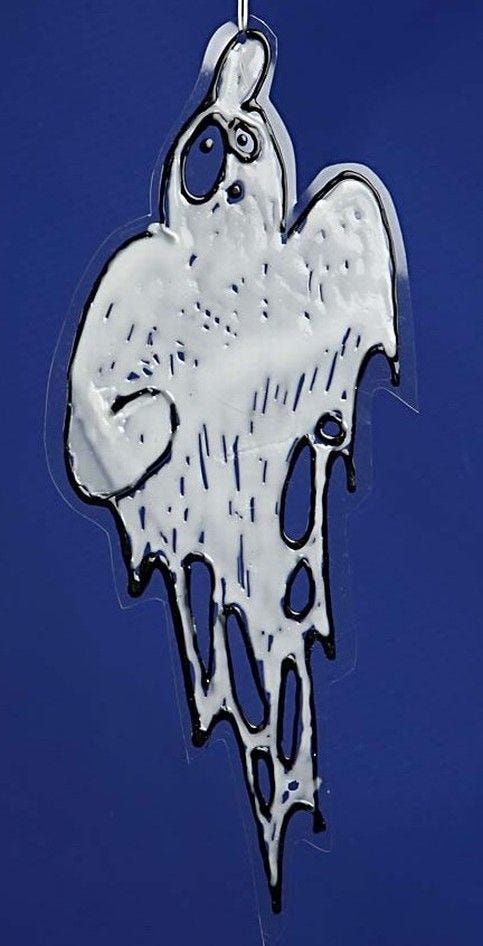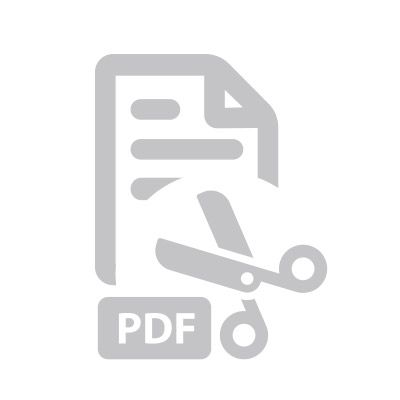 Attached file:
Download