Satin Hearts on a Wedding Invitation and Wedding Decorations
This wedding invitation, the folding box, the place card and glass decoration are decorated with white satin hearts and self-adhesive half-pearls.
How to do it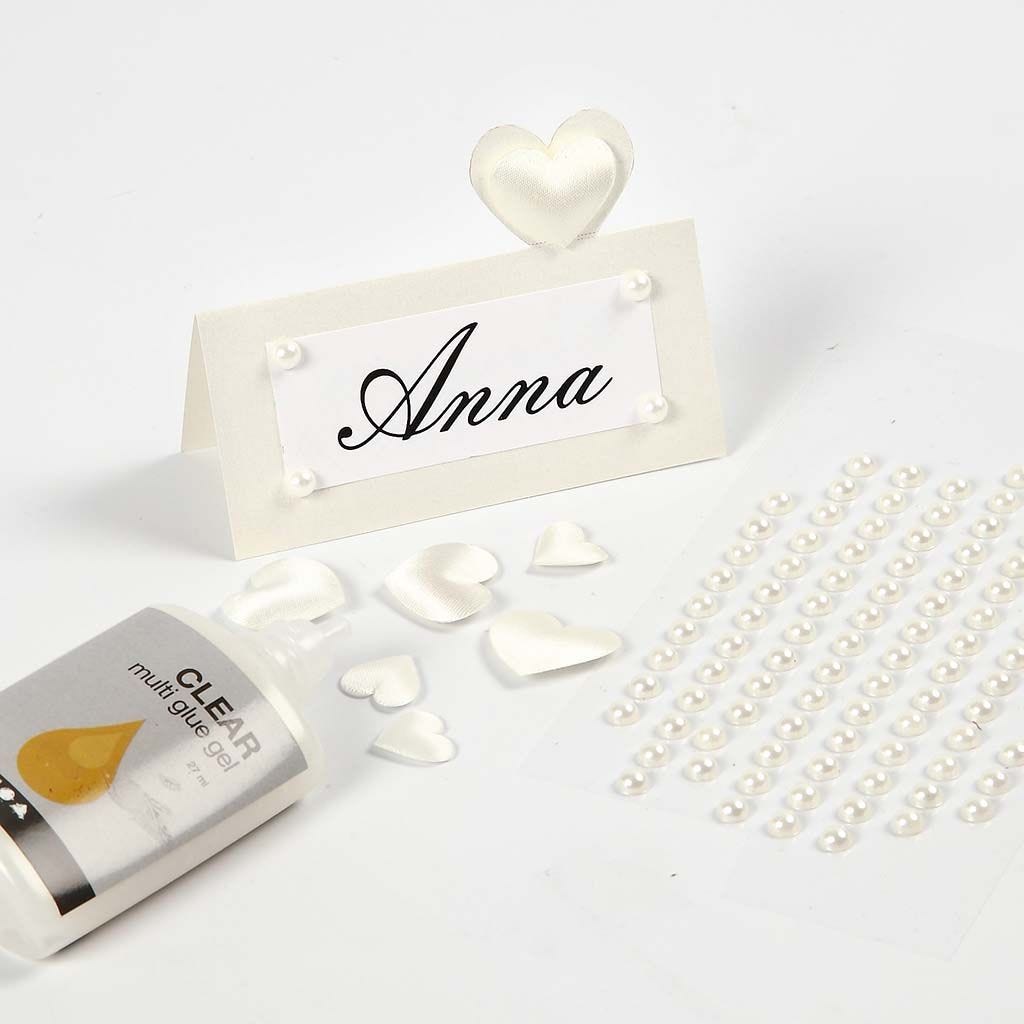 1
Write and print out a name. Trim and attach to the folded place card. Decorate it with a glued-on satin heart and self-adhesive half-pearls.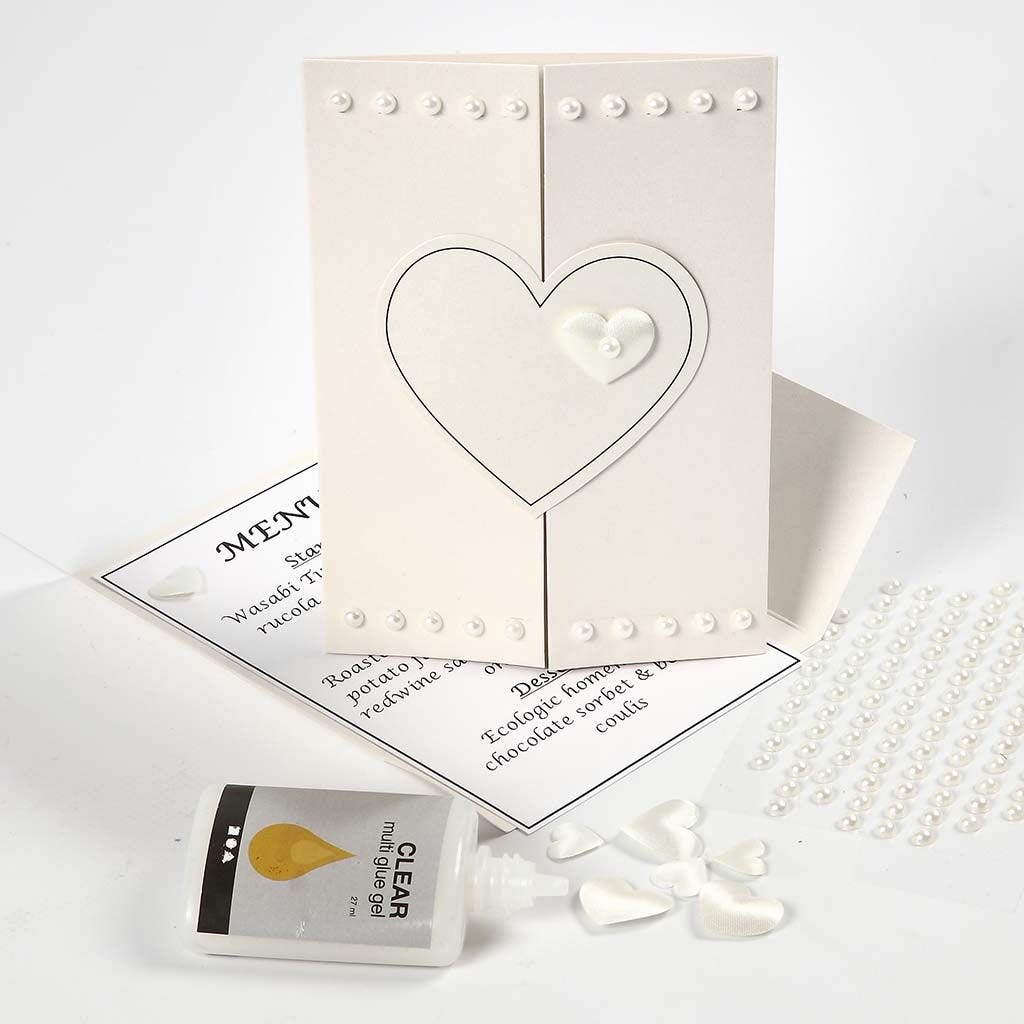 2
Write and print out an invitation/menu. Attach the print inside the tri-fold card with double-sided tape. Close the card and decorate with self-adhesive half-pearl borders. Attach a card heart in the middle with 3D foam pads, preventing the card from closing permanently. Glue on a satin heart decorated with a half-pearl in the middle.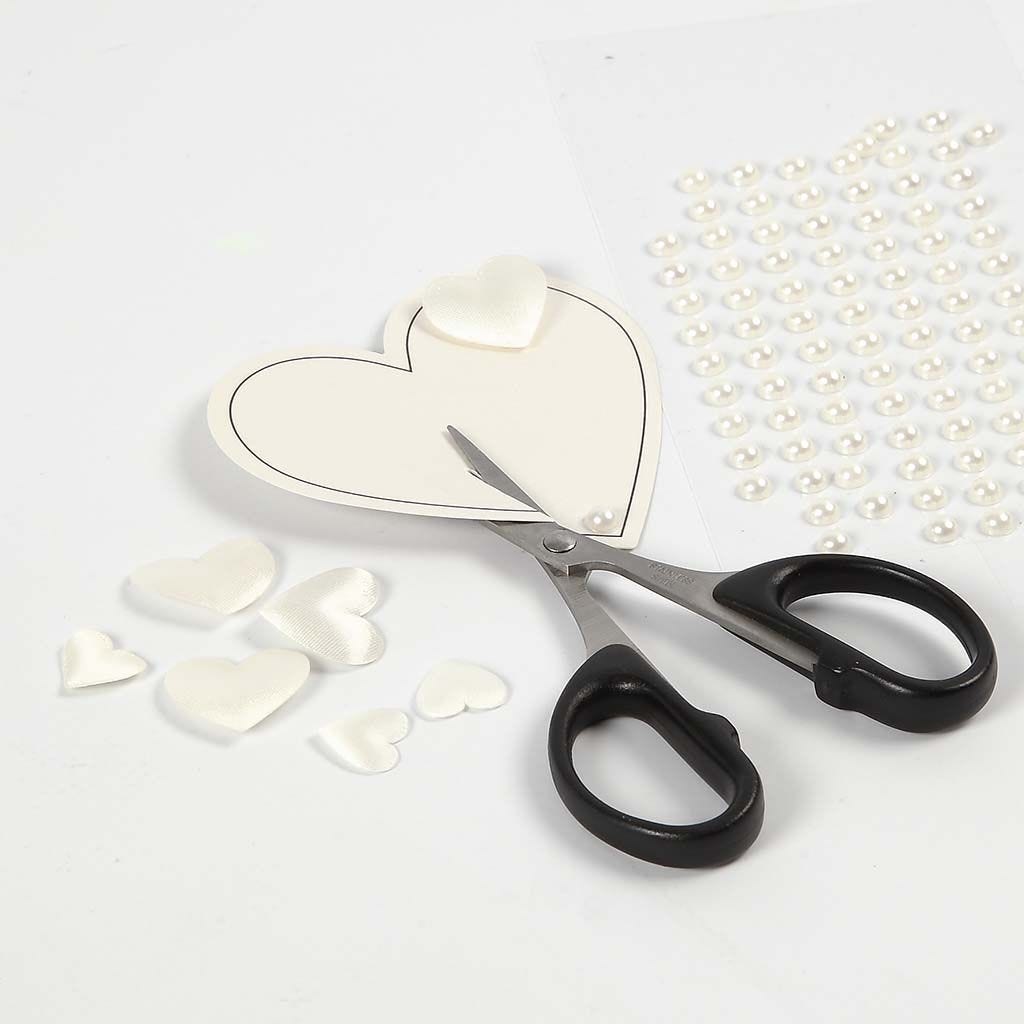 3
Decorate the glass with a card heart. Make a vertical cut at the bottom and decorate with a satin heart and a half-pearl.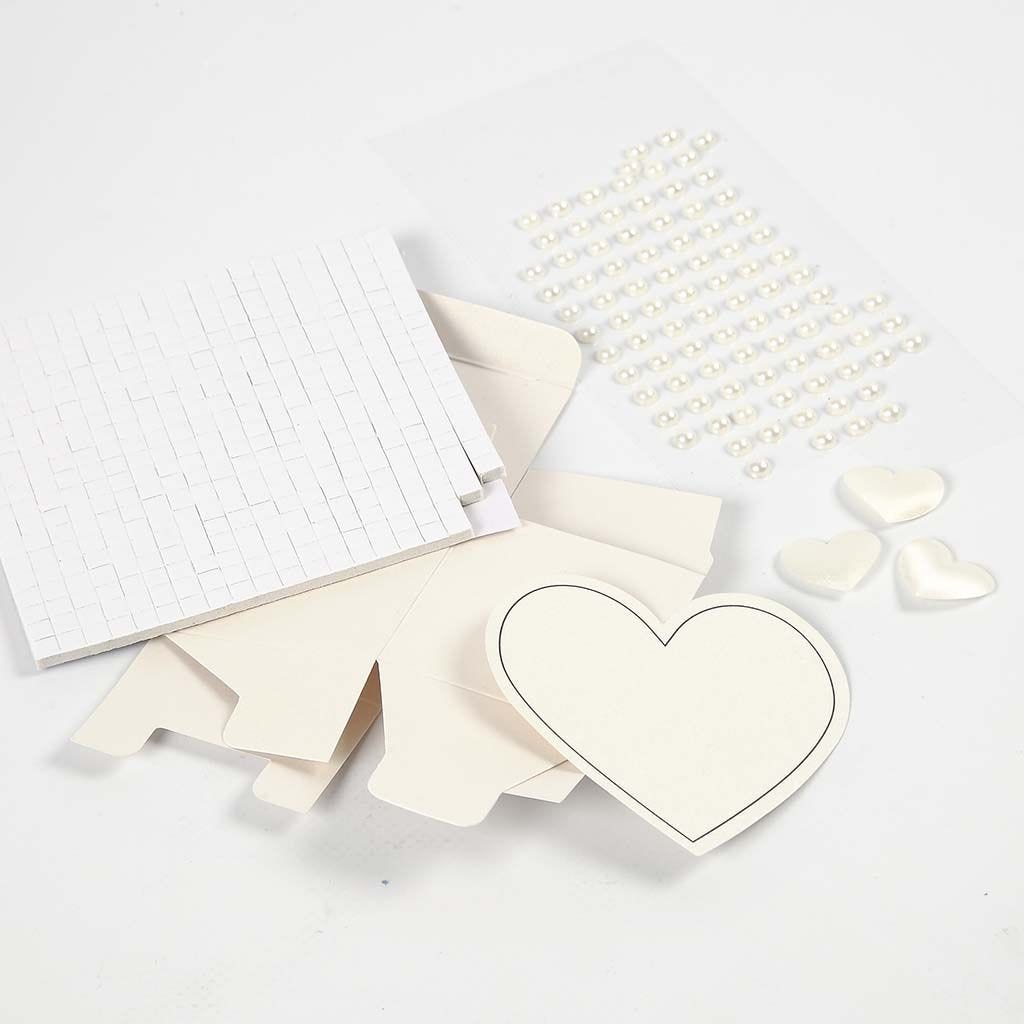 4
Fold the card box following the score lines. Decorate the lid with a card heart decorated in the same fashion as the other items; shown here with handwritten text (or print the text). Attach the heart with 3D foam pads.